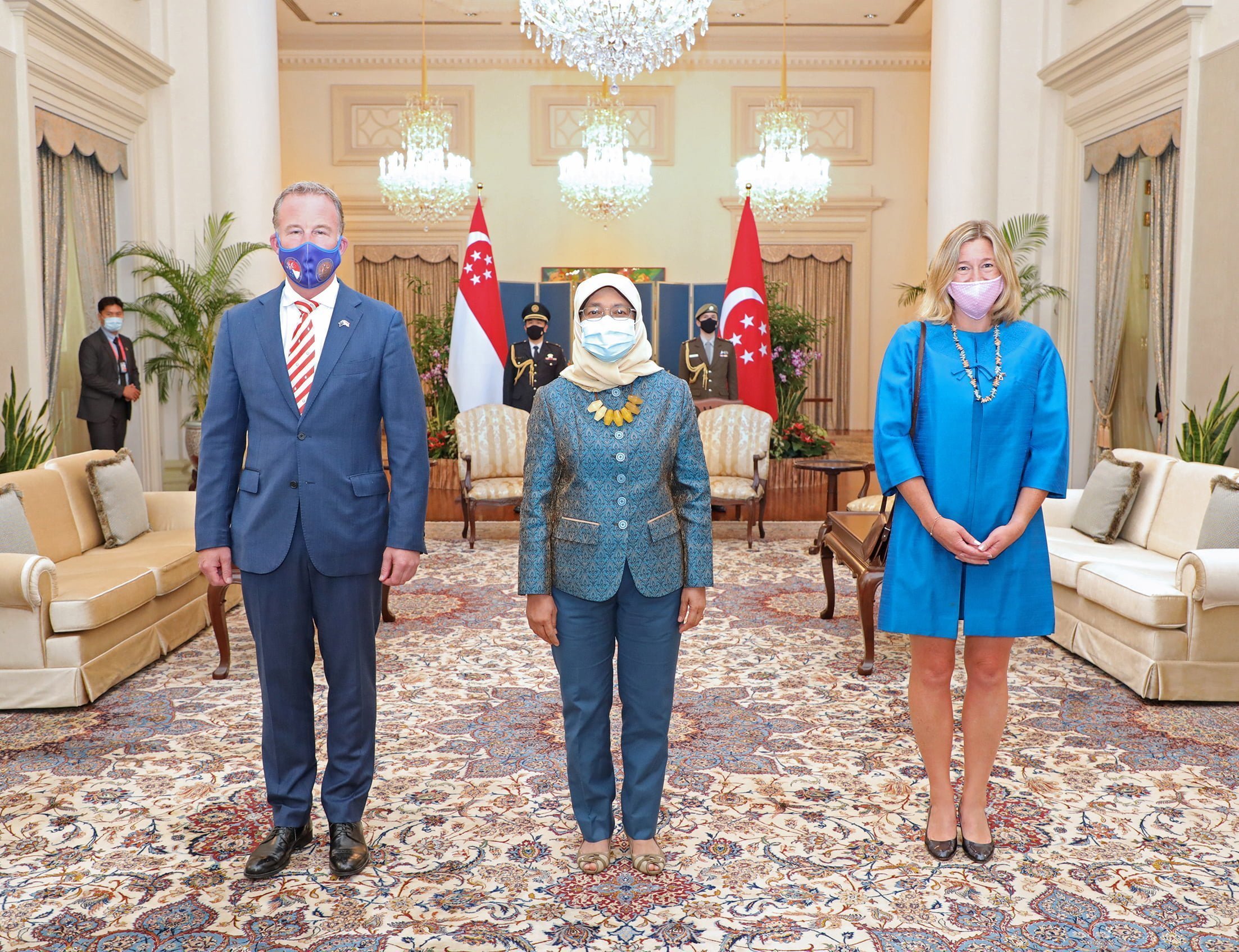 "It's a great honour to have been appointed the new Australian High Commissioner to Singapore. At a time of significant uncertainty, Singapore remains one of Australia's most valued and reliable partners anywhere in the world. Our cooperation is expansive and deep, and more important than ever; from developing world leading digital trade rules, to long-standing defence ties and working closely on combatting COVID-19. As members of the Australian and New Zealand community here, you also make an important contribution to this relationship. I look forward to meeting and working with you.
I arrived in Singapore in mid-January with my wife Nicky, our daughter Lily, and our Tasmanian Labrador Retriever, Maisie – who is acclimatising well! I'm very keen to learn more about Singapore and to immerse myself in its culture and heritage – we've already started with its delicious food.
It's been a very tough 12 months for Australians all over the world, including our expat community here in Singapore. COVID-19 border restrictions and other measures have made returning to Australia difficult. Our team here at the High Commission and around the world are working hard to bring vulnerable Australians back home and assist those who need to travel at this time, but the environment remains challenging.
We will continue to work with Singapore to open up travel as it is safe to do so. Prime Minister Scott Morrison has said Singapore is an early priority for Australia given both countries' successful management of COVID-19. At the moment, the priority is on controlling the outbreak and rolling out the vaccines domestically, but I am hopeful that Singaporeans, and travellers from Singapore, will be among the very first visitors to Australia.
Despite real challenges in 2020, we made great progress under the Australia-Singapore Comprehensive Strategic Partnership. We saw the ratification of the Digital Economy Agreement and the signing of the MOU on Low Emissions Technology Solutions and the conclusion of our Australia-Singapore Military Training Initiative treaty. This year we will focus on implementing these agreements, and advance new work in areas including digital standards, food and health security, renewable energy and business engagement.
It's wonderful to see such a large and vibrant Australian expat community in Singapore, numbering in the thousands. I thank ANZA for their great work to build and serve the community here for over 70 years. Particularly as COVID-19 took hold, it was remarkable to hear how the community came together to support one another. We hope to soon see you at sporting events, book clubs, mahjong, walking groups or one of many other great things ANZA supports. I also look forward to advancing the close friendship between Australia and Singapore in the coming years."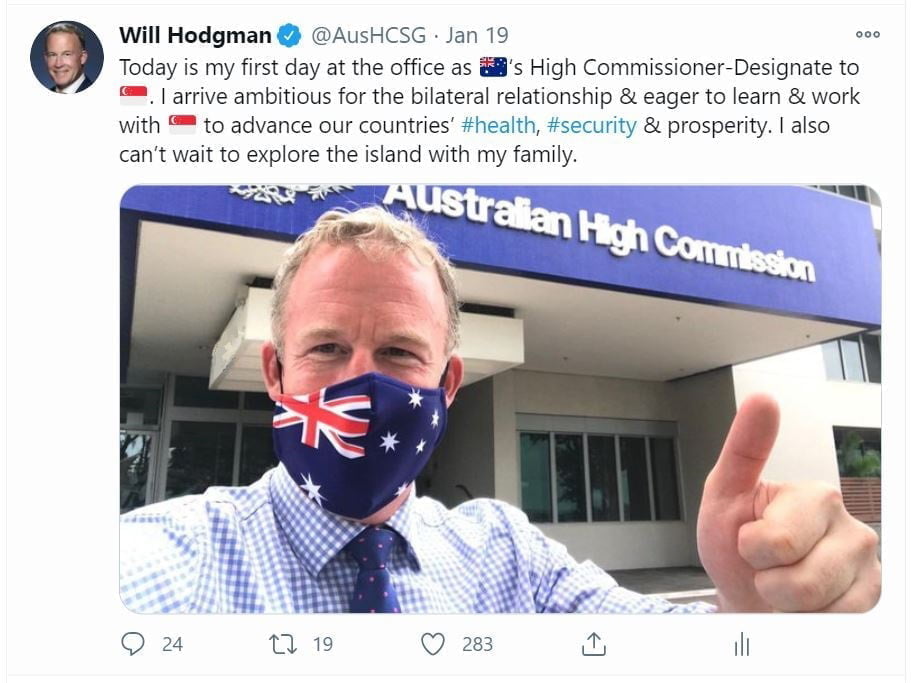 Will Hodgman commenced as Australia's High Commissioner to Singapore in January 2021. Mr Hodgman was most recently the Inaugural Chair of the Australian Business Growth Fund. He served in the Parliament of Tasmania from 2002 until 2020, including as the State's 45th Premier between 2014 and 2020. As Premier of Tasmania, Mr Hodgman initiated trade missions to the Indo-Pacific and Europe to promote economic, cultural and social links with Tasmania. He is married to Nicky and they have three children.
Follow High Commissioner Will Hodgman on Twitter at @AusHCSG