Many people in the expat community, particularly women, have been working either full time or part time while holding a Dependent Pass, using a Letter of Consent (LOC). On 3 March, the Ministry of Manpower (MOM) announced they are now working to align the requirements for obtaining a work pass for all foreigners in Singapore, which includes the LOC. From May 1, spouses and family members of foreigners working in Singapore who hold a DP will need to obtain a work pass to continue working here.
What are the new LOC requirements?
The new requirements will impact employers who hire dependent pass holders on an LOC and Business Owners who currently work for themselves either as sole proprietorship or private limited company.
Applying for an LOC as an Employer: Employers will need to apply for an applicable work pass (i.e. EP or S Pass), should they wish to continue employing existing DP LOC holders after their current LOC expires.
Applying for an LOC as a Business Owner: Business owners will be eligible to continue running their business on an LOC, provided their business creates local employment and meets the following criteria:
The DP holder is a sole proprietor, partner, or company director with at least 30% shareholding in the business; and the business hires at least one Singaporean/Permanent Resident (full or part time) who earns at least the prevailing Local Qualifying Salary (currently $1,400) and receives CPF contributions for at least 3 months.
What does the change means for expats?
The requirements to apply for an LOC will be aligned with all other work passes, such as Employment Passes, S Passes and Work Permits. Business owners operating on an LOC and employers who hire Dependent Pass holders (either full time or part time), will be held to the same criteria when applying for work passes as other expats holding an EP or S Pass.
Next steps:
Check the validity of your LOC's. The validity of most LOC's are aligned with the validity of your spouse's EP.
Check the date of the EP expiry, all EP's can be renewed up to six months before expiry date.
If you are a business owner, review your business structure. If necessary, restructure your Sole Proprietorship (SP)or Private Limited Company (Pte Ltd) by undertaking the following:

Update your job title to Director or equivalent with MOM.
Undertake a transfer of shares if you have a Pte Ltd.
Be appointed as a Director or Owner of the Pte Ltd or SP.

Register your SP or Pte Ltd for CPF contributions.
Hire local talent immediately, or at least before the expiry of your LOC, to have the CPF contributions of the employee in the CPF system for MOM to review.
You can hire using the My Careers Future portal, a free portal initiated by the Singapore government or other recruitment platforms available in Singapore. It is very important that all local hires must be fairly considered for all roles in line with the Fair Consideration Framework.
For businesses and Pte Ltd's registered before 15 February 2021, employers are eligible for the Jobs Growth Incentive Phase 2 for Singaporean and PR Holder employees, which provides a reimbursement of salary paid to Singaporeans or PR holders up to 50% of salary for employees aged 40 years + or 25% for employees less than 40 years of age.
Alternatively, you can commence the process of applying for an employment pass, here is the link to the self-assessment tool to determine your eligibility for an EP approval: https://www.mom.gov.sg/eservices/services/employment-s-pass-self-assessment-tool
What are my options for working part time?
If you are working part time on an LOC, you can continue to run your business on your existing LOC until its expiry or apply for a one-off extension of your LOC until 30 April 2022 when next renewing your DP.
If you do not meet the above criteria your employer will be required to obtain an applicable work pass to continue working in Singapore.
When do they start?
The new rules will come into force from 1 May 2021, at that stage we will have more specifics on the process and procedures of applying for LOC's post that date, including applying for extensions to your LOC while the DP is being renewed. There are more details to come!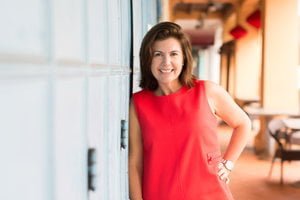 Find more info about Katherine at CSLB
Read more about other Singapore work visas.