Heart of Darkness
1 Keong Saik Road, Singapore 089109, PH +65 6208 7940
heartofdarknessbrewery.com.sg

Heart of Darkness at Keong Saik is more than just the craft beer they are so well known for. Their extensive drinks menu also includes signature cocktails, natural/organic wines, and sake. The revamped food menu introduces a variety of new dishes inspired by international cuisines, packing rich and mouthwatering flavors.
We settled into the evening with an icy cold and deliciously fresh, Bloody Sunset – Aperol, Cointreau blood orange liqueur and First Sunset Pale Ale. First up on the tasting menu was the Fruits and Vegetables Platter – a selection of fruits and vegetables in rice paper rolls, accompanied by a sweet, rich chilli dipping sauce ($38).
Next up was the Bánh Bao Gà ($14)– juicy chicken dumplings served with Thai sweet chilli sauce (these dumplings are addictive!), and the Fresh Calamari ($18)– a whole squid dusted with flour, crispy fried and served on a bed of sriracha mayo. The Kato Kichibee "Born" Gold Muroka Junmai Daiginjo, 15%, Kukui Sake was the perfect pairing for these two appetisers.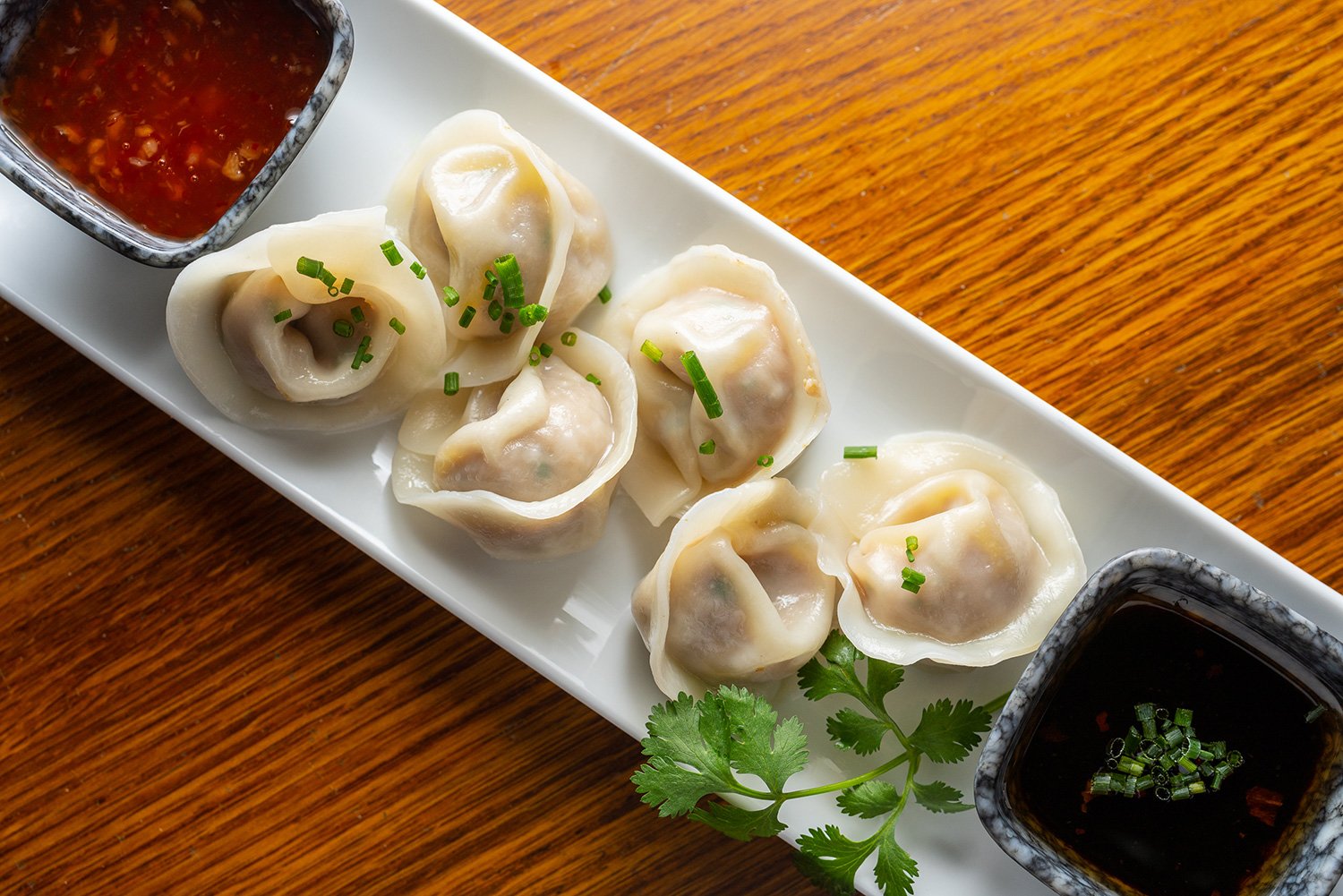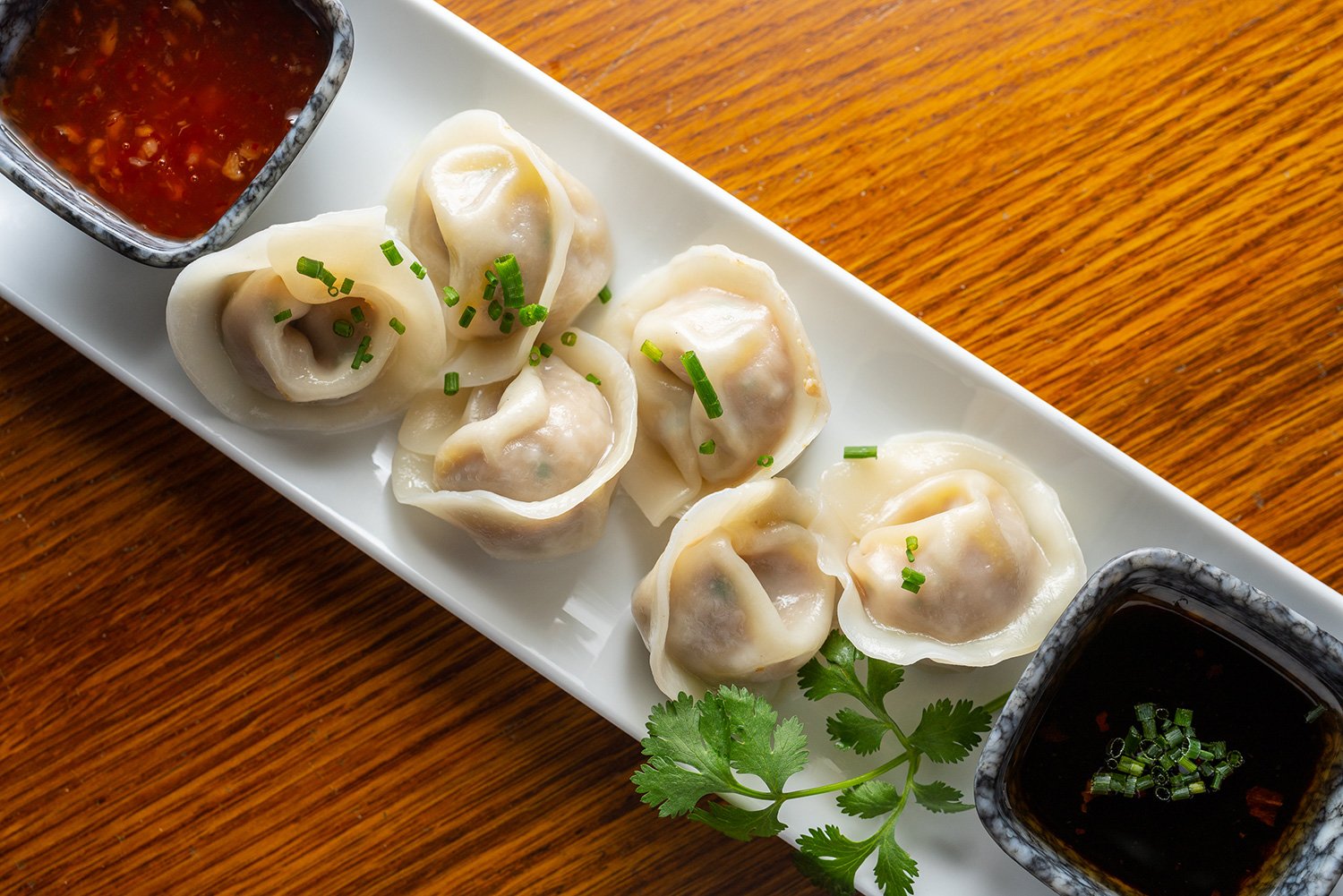 The venue has an industrial vibe with the use of exposed brickwork, steel, natural timber and polished concrete. A striking mural on the back wall of a Merlion and a Dragon reflects the restaurant's birthplace of Vietnam and it's new spot on the Singapore F&B scene. The long table comfortably accommodated our party of eight with plenty of space left-over for the generous main dishes that we were sharing.
The Pan Seared Barramundi ($26) was elegantly served on a bed of tomato confit pure; a delicious and sophisticated dish. We paired the fish with the Certified Organic Domaine de l'ECU "Taurus" 2015, Melon De Bourgogne, Muscadet Sevre & Maine France – the perfect combination. The IPA Crispy Pork Belly ($22) is not your ordinary pork belly. It is marinated over 3 days and then cooked sous vide overnight to guarantee tenderness and juiciness and for the final step, it is fried to a crisp and served with homemade chilli. The Cacao Pork Ribs ($32), cooked long and slow, are char-grilled with a cacao smoky BBQ sauce; not to be missed!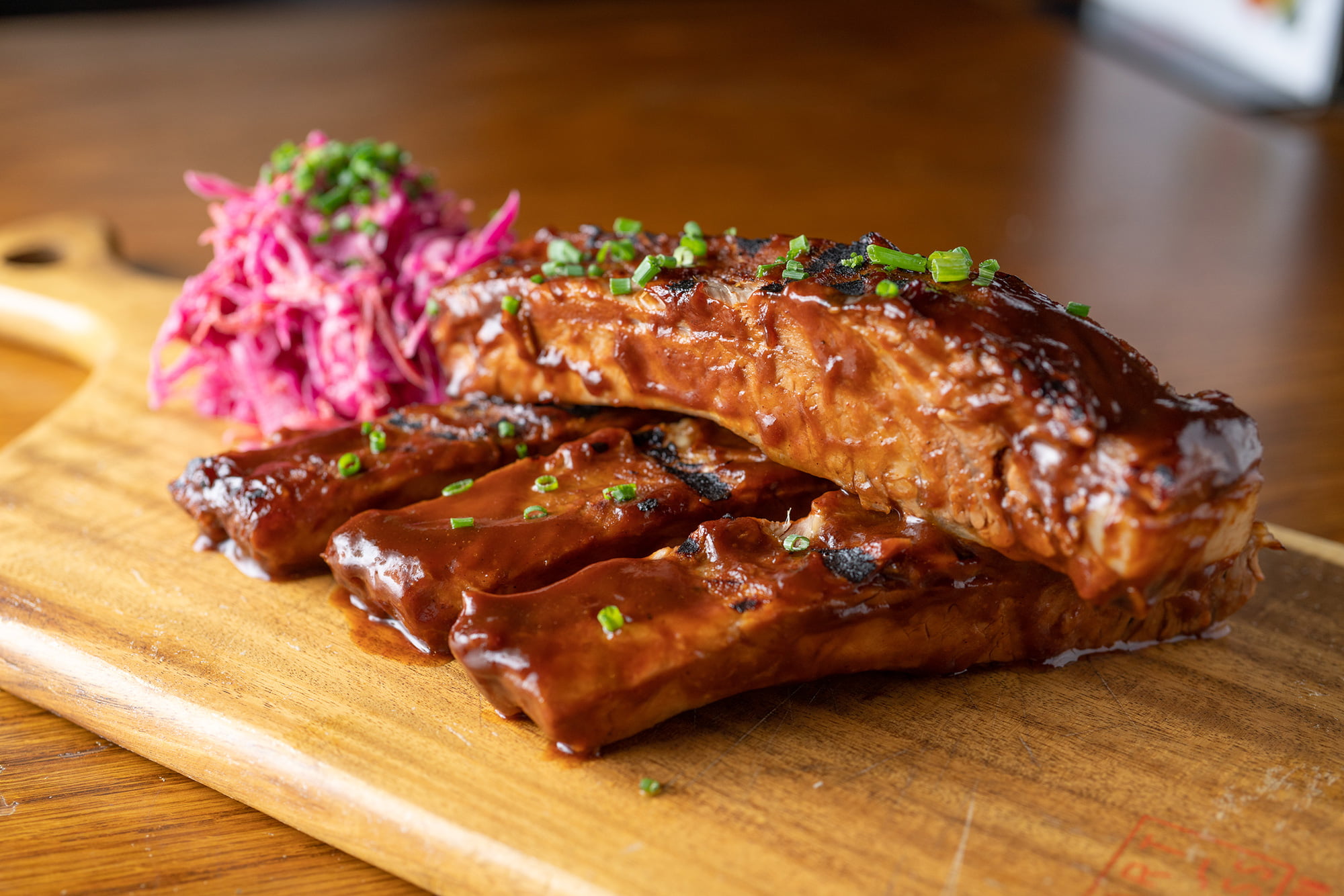 The Bone Marrow ($34), braised in garlic and spices is topped with fresh onions, herbs and chilli, and served with char-grilled bread. It's a great combination of flavors and textures, slightly indulgent but delicious! To round up this meat-fest we had the Black Angus Prime Rib ($42); Aussie grain-fed prime rib that was flawlessly grilled and melted in the mouth, very little needs to be said as it was the perfect way to serve Prime Rib. We enjoyed these savory dishes with a fantastic Pierre Cotton 'Orange Carbonique", 2019, Chardonnay, Beaujolais France, also a Certified Organic wine.
To finish, we share the KHOAI MÔN DỪA ($12), taro coconut panna cotta topped with homemade Director's Cacao Nib Porter soil and fresh berries. We paired our refreshing dessert with a Black Shadows Expresso Martini Stout. An amazing stout-based cocktail: rich dark chocolate with creamy tan head that holds aroma of coffee cream liquor, hazel nut and waffles. The perfect libation to finish this amazing menu.
Verdict: The new menu includes some great dishes that guarantee an amazing culinary experience. Heart of Darkness is not your average craft-beer brewery. The industrial style setting, with its vibrant and relaxed atmosphere, elevate the gastro-pub concept and combine with a global menu of bold and delicious flavors.