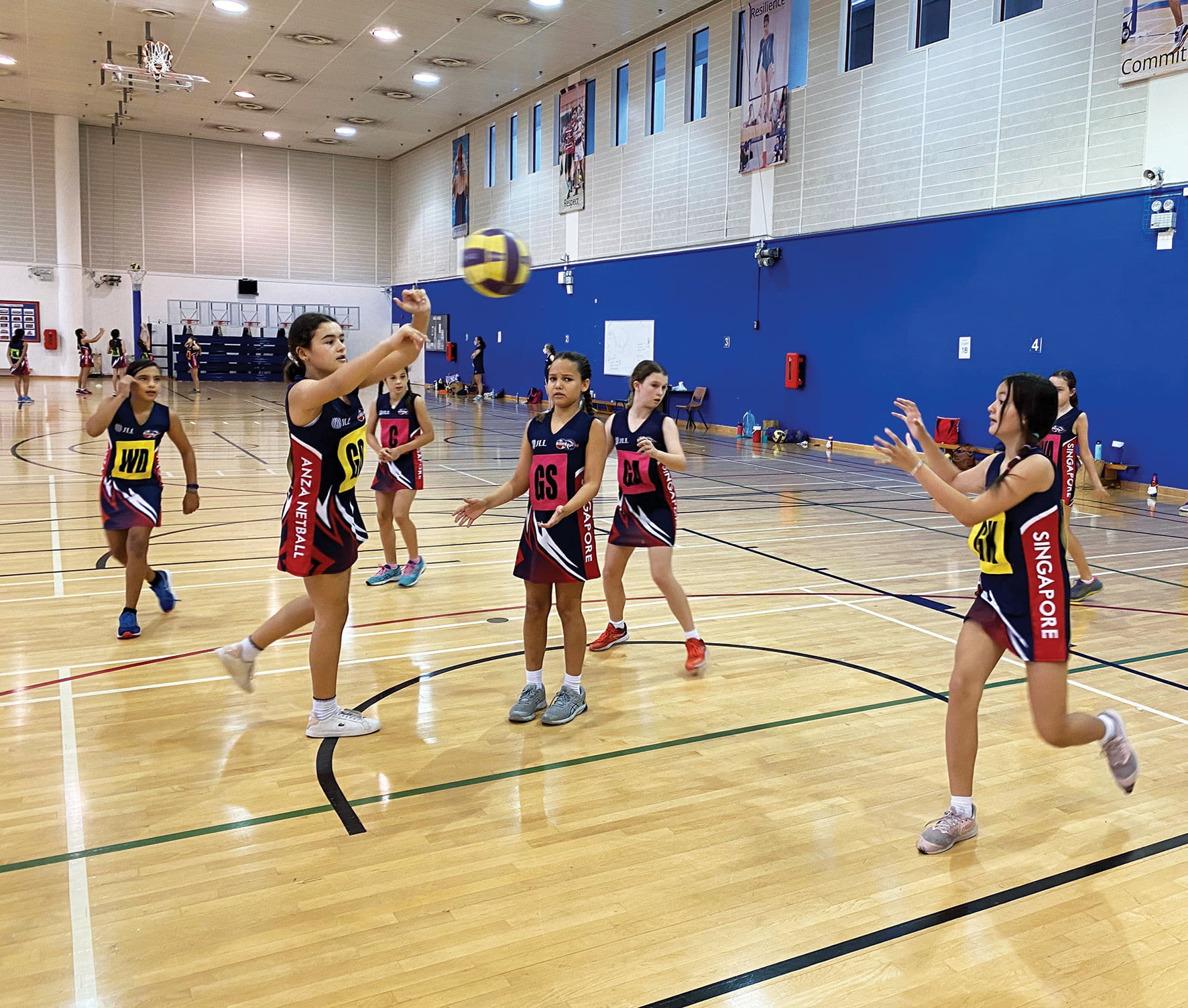 ANZA Netball players adored playing a fast and fun Street netball tournament to finish up their season. Street Netball rules state that each team has four players on the court, and players can move anywhere (providing no more than two players from each team are in the goal circle at one time). All players can shoot goals. The duration of each game is 7-minute quarters with 3-minute intervals. Rock Paper Scissors starts the game. All other standard netball rules apply, including footwork, contact, obstruction etc.
With the increase of permitted group sizes to 8, and the return to Tanglin Trust School in the last half of the season, conditions were perfect for the modified game of street netball. Fortunately, the size of each ANZA Netball age group is sufficiently large to allow some great competition across the groups. The players were very excited to have matches to look forward to at the end of the season in a tournament format. The tournament was set up so that the girls (from age 8 and up) rotated each week in groups of four, to take on a different opponent.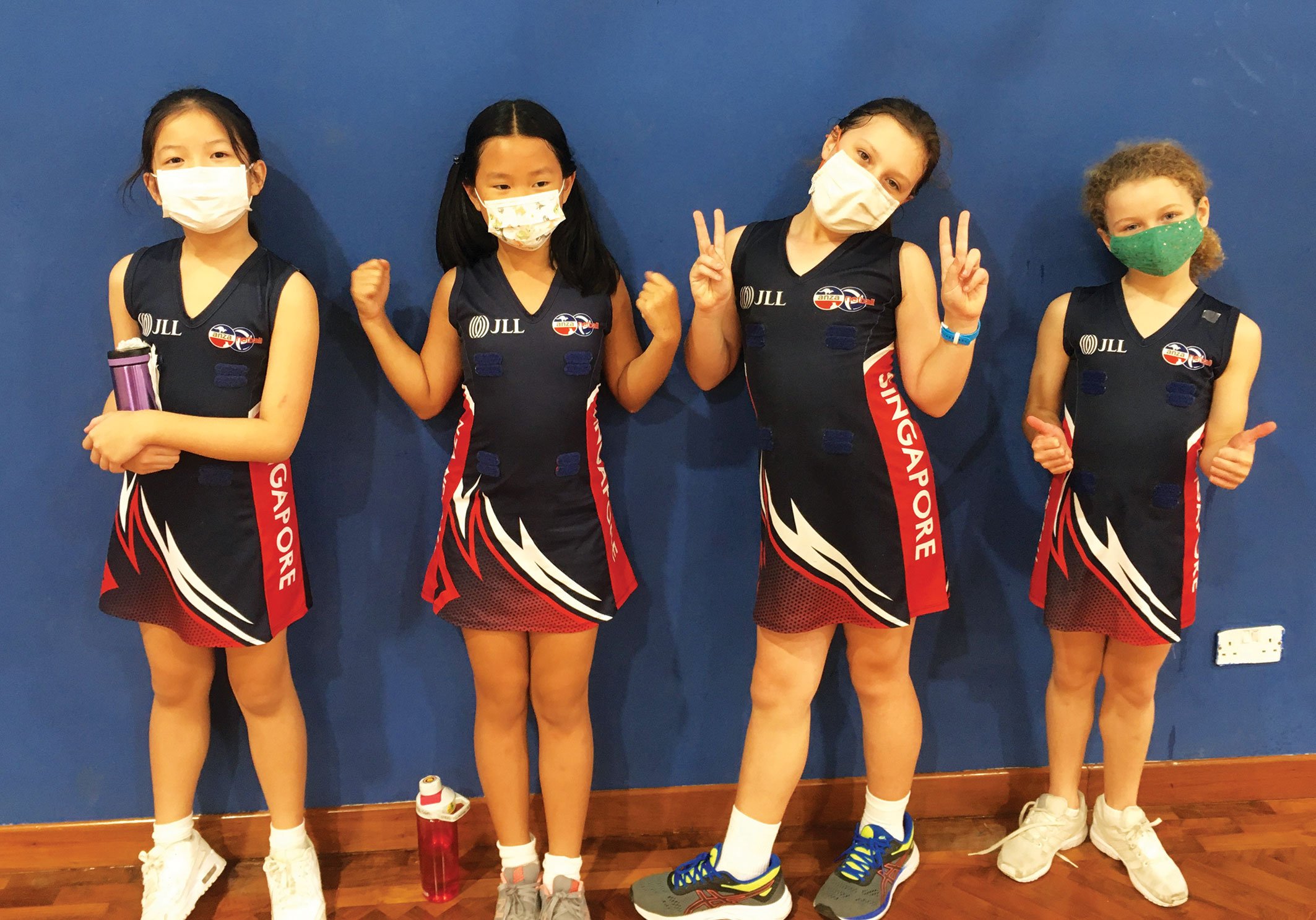 Different age groups played slightly different versions depending on their skill level, for example in the younger age groups, players were nominated to be in a shooting role each quarter, and in the older age groups, the matches were longer in duration.
Whether winning or losing, beaming smiles greeted parents on pick up, as the girls played their hearts out and thrived on the competition experience. The season ended with a fantastic bright orange t-shirt gift to all players and a specially designed ANZA Netball mask. The fabulous ANZA volunteer coaches have continued to do a wonderful job throughout the changing season and are now fortunate to get a well-deserved break. But for those players who want more netball, the off-season programme, run by the professional coaches, from April to June, provides additional opportunities to maintain and improve their skills and fitness.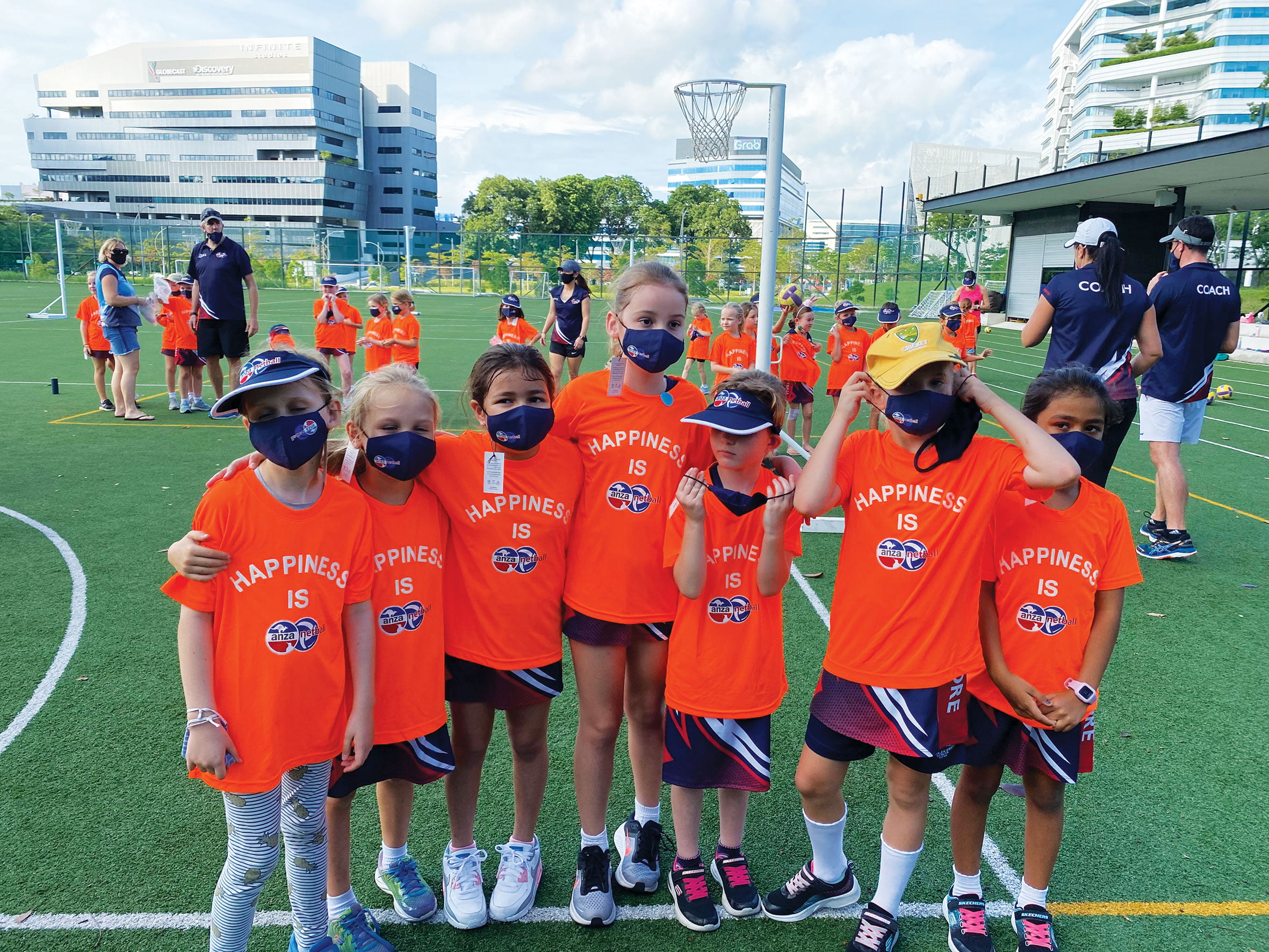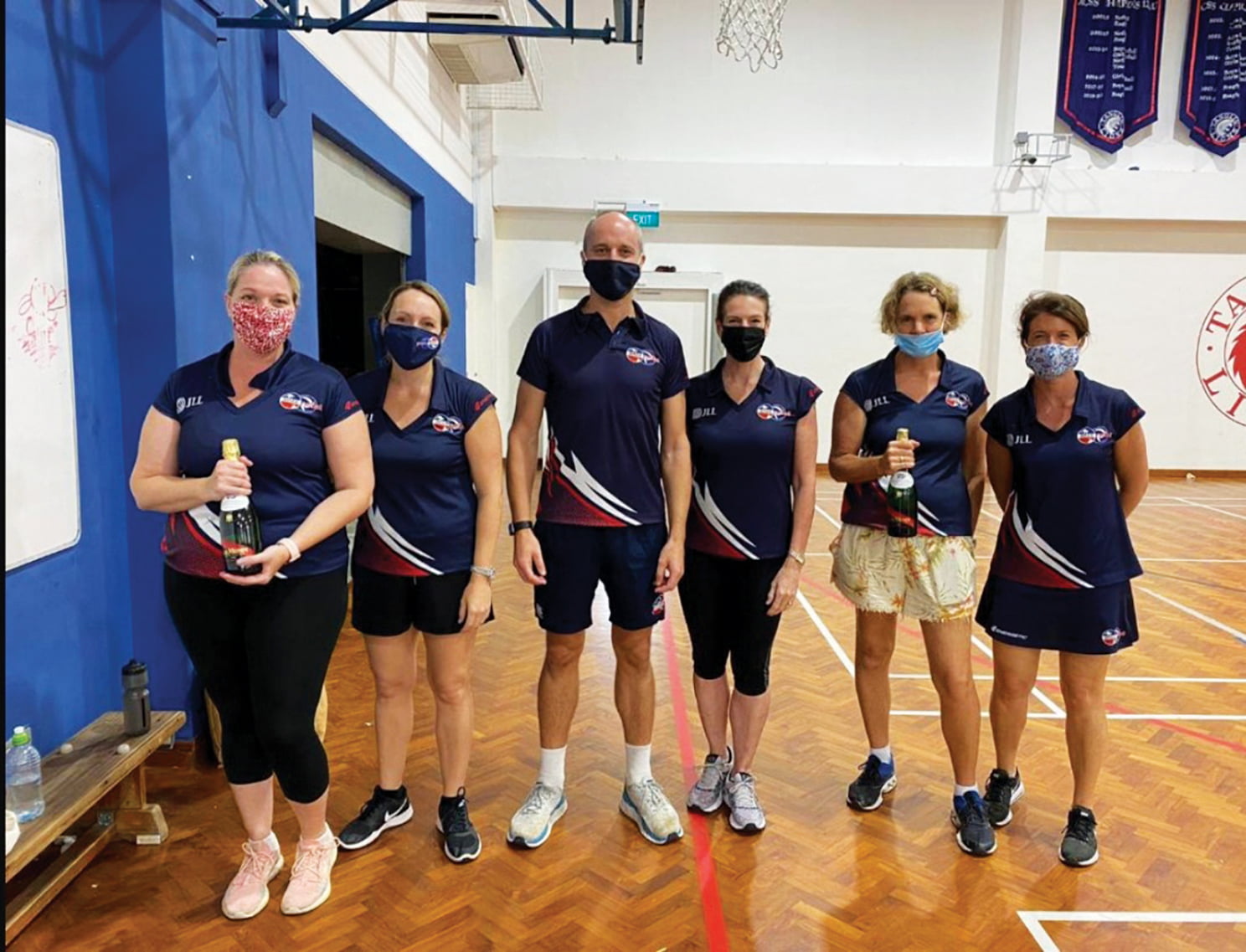 Congratulations to all for a fantastic season – we look forward to seeing you again soon for Season 2021/22 commencing in September, including the first intake for girls born in 2015.