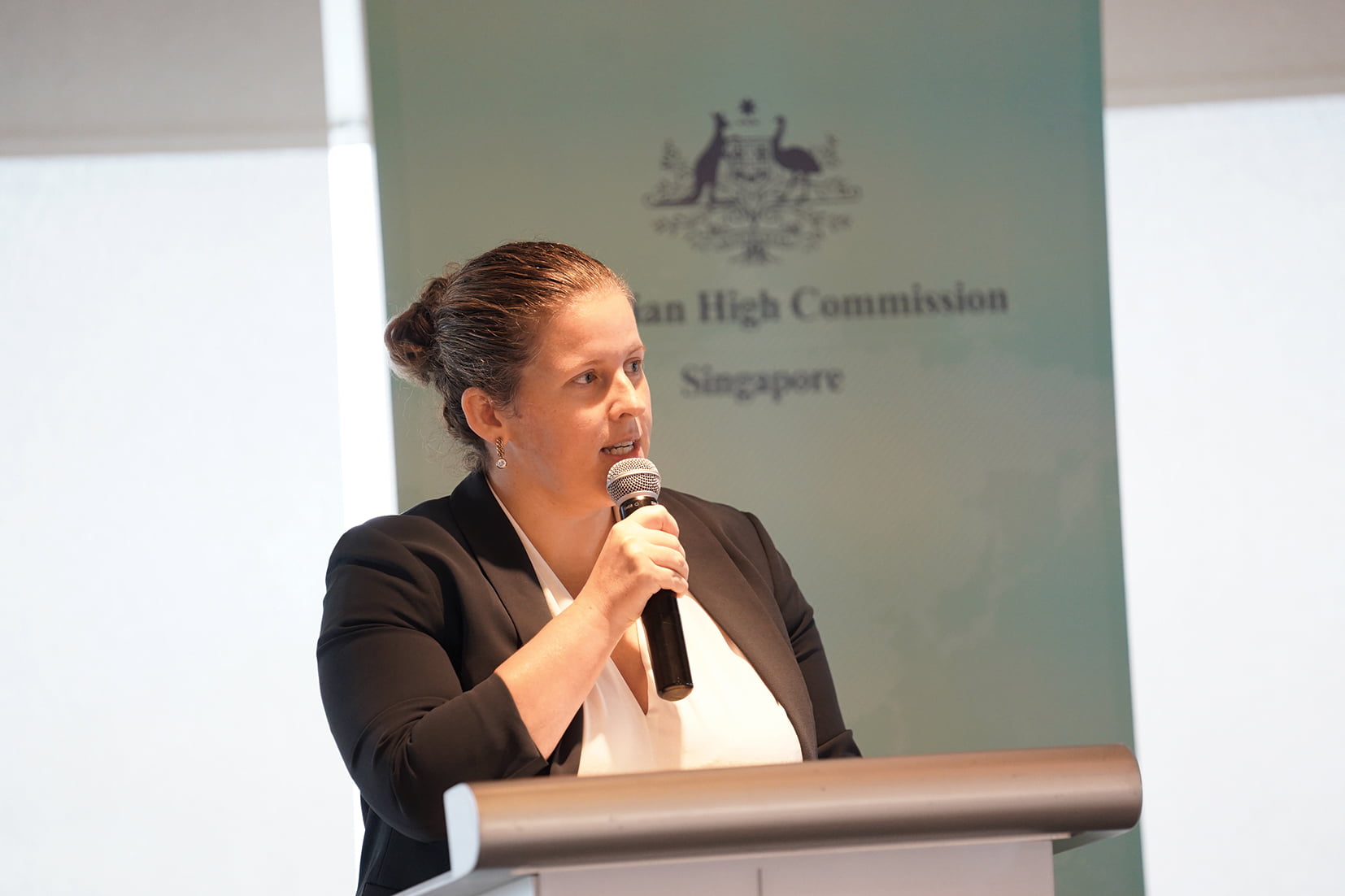 Hot on the heels of the new Australian High Commissioner to Singapore, The Hon Will Hodgman, our new Deputy High Commissioner – Angela Robinson – took up her post in March 2021. We grilled Angela shortly after she arrived to hear about her role, first impressions of Singapore and previous work in Dili, Baghdad and at a greyhound racing track in Cannington, Western Australia!
What is the role of a Deputy High Commissioner? 
The best part of my job is that there's no template. As Deputy Head of Mission in Iraq, I was flying to meetings in Black Hawks. In Timor-Leste, I was opening sanitation plants. Here in Singapore, I'm driving collaboration on cutting edge digital economy projects. The role also adapts to the strengths the Head of Mission and Deputy Head of Mission bring to the table. It's great working with High Commissioner Hodgman and the political skills he brings. Think of him as the Chairman and me as the CEO of the High Commission!
You have been in Singapore for a few weeks now. What are your first impressions? 
I've always known how diverse Singapore is, but it's amazing to see this in-person; on the streets, in the food culture, and in workplaces. Australians pride ourselves on our multiculturalism. Singapore also embraces this wonderful strength as part of its national identity. In terms of what has impressed me day-to-day, I love how kid-friendly Singapore is. I have a four-month-old son and an eight-year-old daughter. Everywhere we go, my kids are greeted with smiles.
How has the COVID-19 pandemic changed your role and how are you adapting?
COVID-19 turned diplomacy on its head. No country can tackle this crisis alone and strong foreign relationships have never been more important. But diplomacy has traditionally been driven by human interaction behind closed doors. We had to quickly invent a new form of digital diplomacy. For me, this crisis is an opportunity to break down the (high) walls of our diplomatic buildings and innovate how diplomats work and communicate. Lucky for us in Singapore, the Government has handled the health crisis amazingly well. I arrived after you all did the hard yards on lockdown last year. For now, I'm enjoying being able to meet people face-to-face (or mask-to-mask). But it's clear that diplomacy will never be the same again.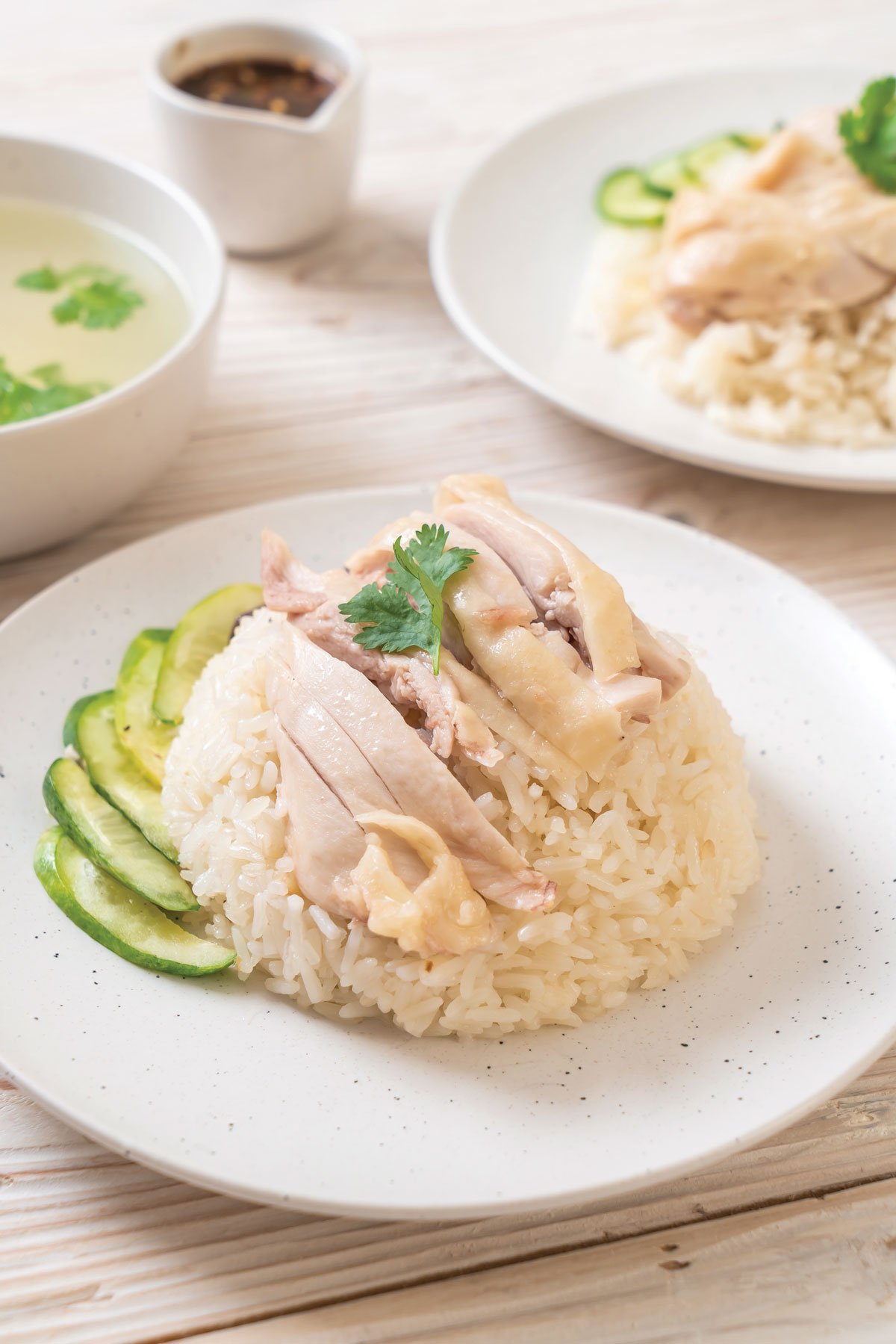 What local foods have you tried and what are you looking forward to trying? 
I've already had some outstanding Singaporean food experiences, from the laksa and satay at a food centre close to my home to fine-dining at Candlenut on Dempsey Hill, but there is obviously much more I need to try. On my list is chicken rice, hokkien mee, bak chor mee (as long as it's not too spicy), chilli crab, char kway teow and ice kachang. I'm also game to try the King of Fruits, come durian season and I'm enjoying the fresh Australian produce on supermarket shelves here. Singapore is truly a food paradise.
Australians living in Singapore are naturally excited about the prospect of a travel bubble. What information can you provide? 
Ministers have said that opening a travel bubble between our countries is a priority, when safe to do so. Australia is taking a measured approach to re-opening our borders and COVID-19 brings new challenges every month so it's hard to predict exactly when a travel bubble will get off the ground. Here at the Australian High Commission, we will be working hard to make it happen. We all want to help families and friends reunite and a bubble will be an important step for economic recovery.
You previously served as Deputy Head of Mission in Dili and Baghdad. What experiences from these postings will you will bring to your current role?  
My time in Baghdad certainly put things in perspective and made me a more relaxed person as a result – if we're not in life threatening danger, there's always time for a cup of tea. My time in Dili came with stark lessons on the things that are really important to a society, including nutrition, education, health and safety in the family home. I also previously served at the UN in Geneva, which taught me the (often unheralded) power of collaboration. My work in Singapore will be very different, but Dili and Baghdad were formative experiences which showed me what diplomacy can achieve.
What is the strangest job you've had? 
I called Bingo at a greyhound racing track in Cannington, Perth when I was about 14 years old. It was possibly a reflection of my skill with numbers that I was promoted to cashier by age 15 to count the day's takings at the track. The fact they allowed a high school student to count tens of thousands of dollars alone in a locked room each evening still makes me laugh.
What would be in your "care package" from Australia? 
We're spoilt for choice in Singapore with the range of Australian products, produce and experiences. Like most of the expat community here, my "care package" would be my family and friends, so I can show them around this fascinating place.