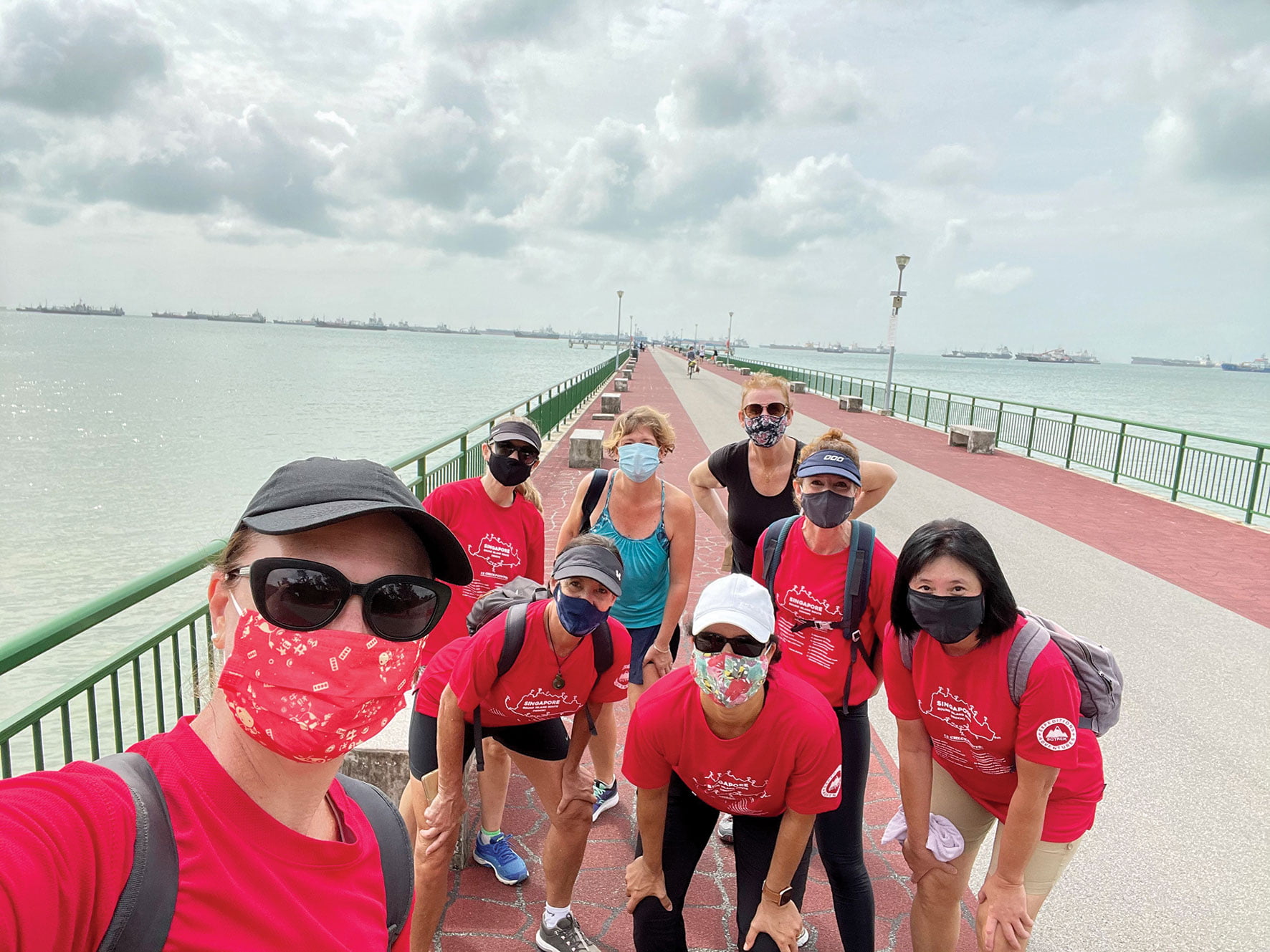 During the COVID-19 lockdown in 2020, Singapore's SGTrek Expeditions & Adventures recognised that community members were missing the adventure of overseas travel. In order to give them a way to enjoy adventure and exploration on the island, SGTrek designed the Singapore Round Island Route Challenge (RIR Challenge).
The simple goals of the RIR Challenge:
Provide motivation to get community members outdoors and promote a healthy lifestyle.
Meet like-minded people along the journey, bringing together people from different backgrounds, cultures and countries.
Explore remote parts of Singapore.
Make this event a 'walk to remember'.
Originally the RIR Challenge was set to be completed within the month of October, 2020. Due to its popularity, SGTrek extended the RIR Challenge period until 31 December, 2021.
Prior to Covid, ANZA Kill-o-Metres walkers met every Monday morning to walk different paths of the island on a monthly rotation. Once the circuit breaker was announced, walkers ventured out in groups of five and then eight, to continue to explore local neighbourhoods.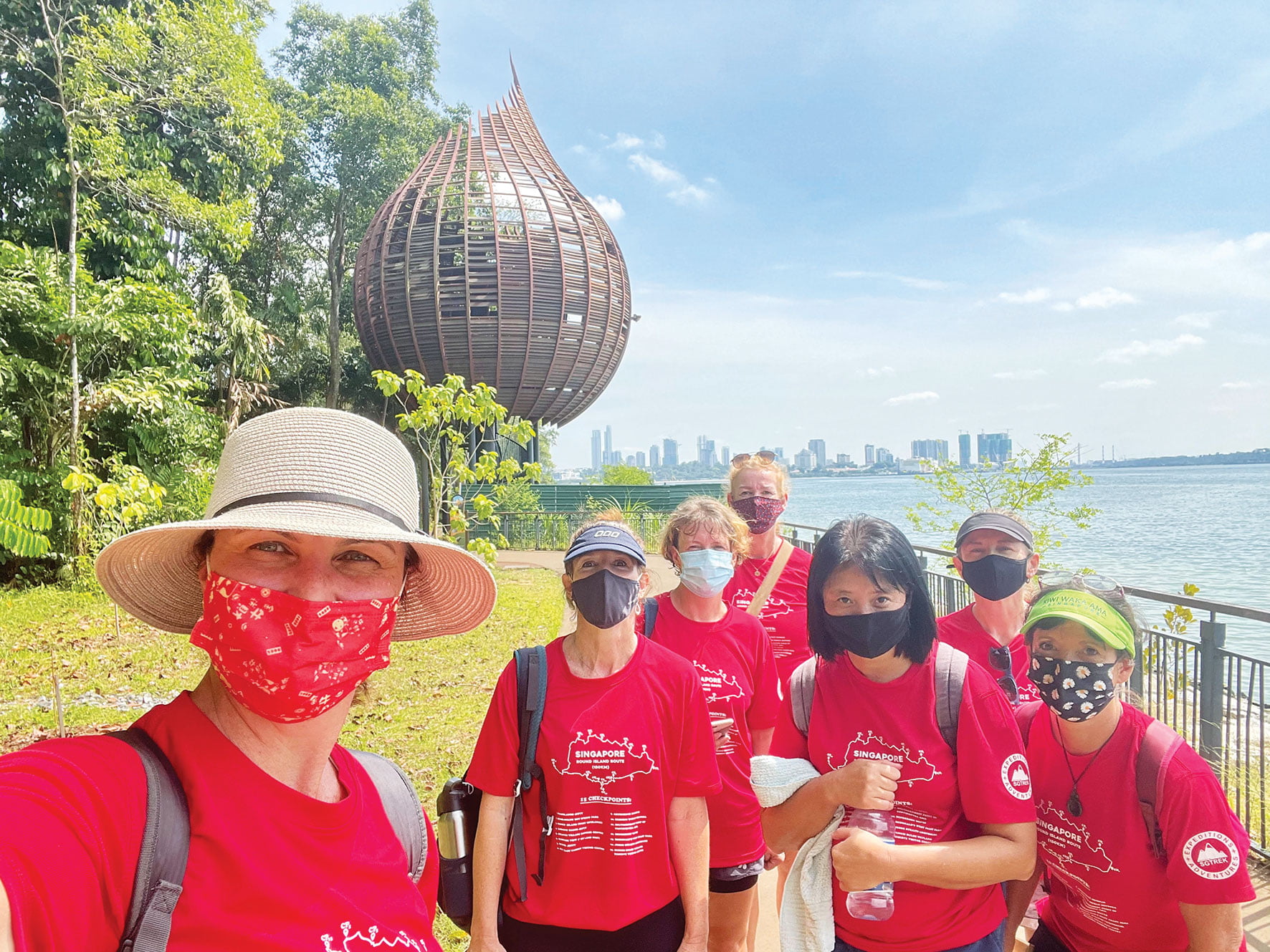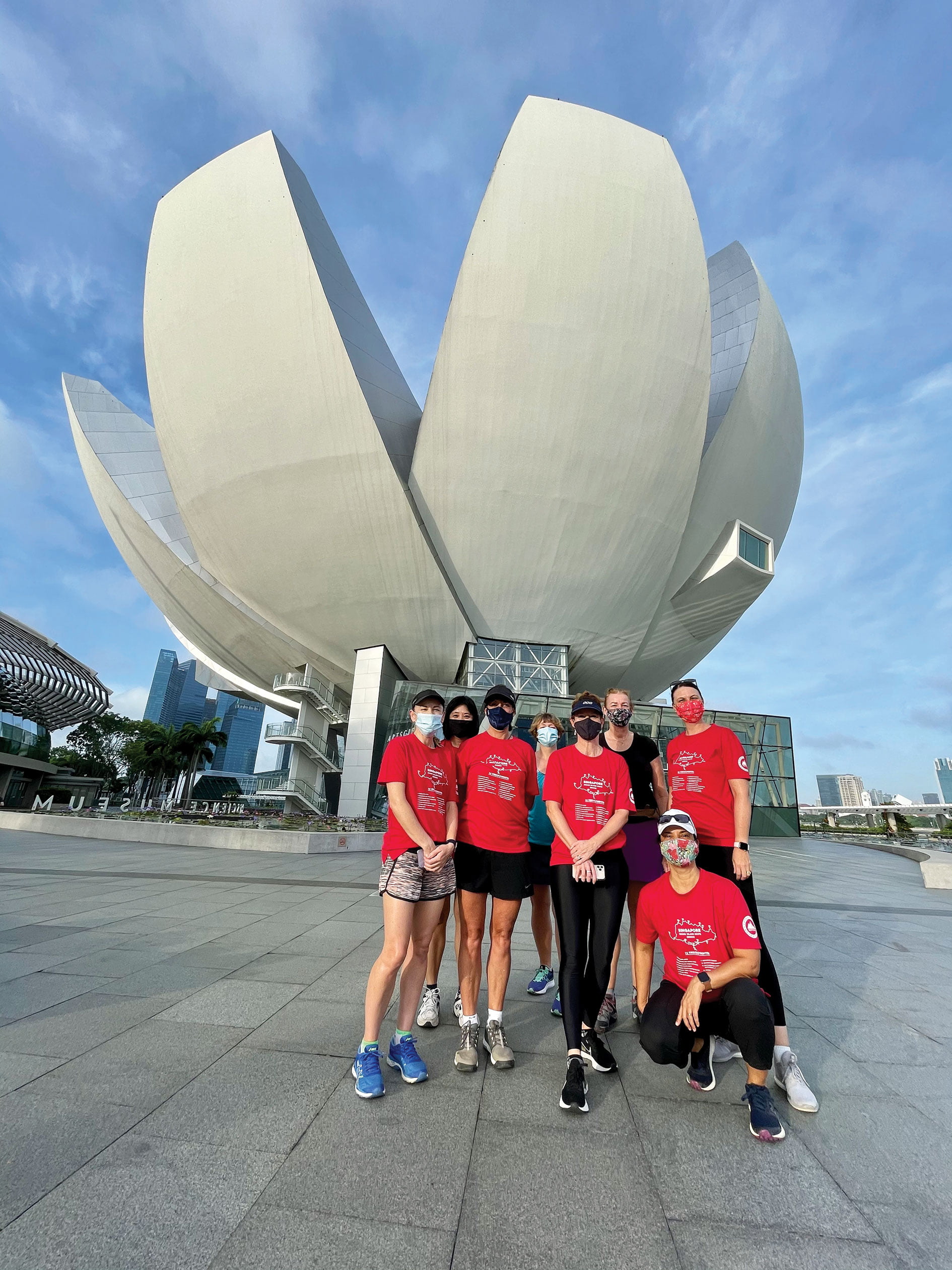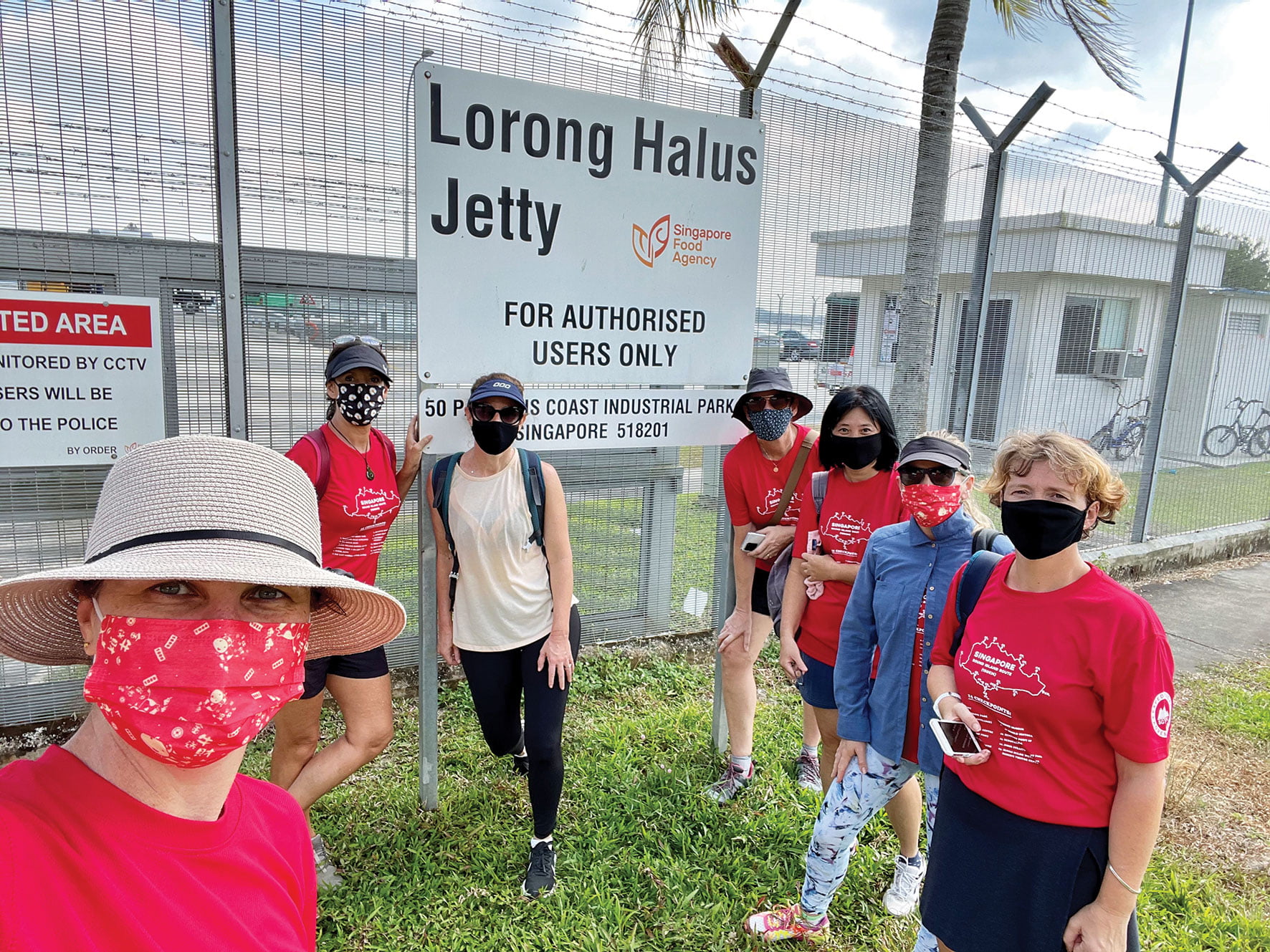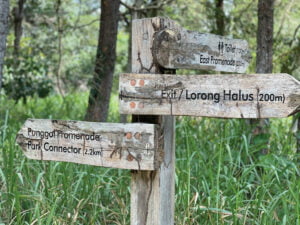 In January 2021, a group of ANZA walkers set the task of completing the RIR Challenge. We chose to complete walks at our regular Monday morning time and broke the route up into 10 sectors, ranging from 10-22km. Key to the sector break up was the convenience of transport options, using a mixture of MRT, buses, Grabs and husbands! The RIR Challenge route loosely circumnavigates the island and took us to some of Singapore's most iconic landmarks: ArtScience Museum, Johor Straits Lighthouse and Henderson Waves. It also took us through Singapore's extraordinary nature reserves: Coney Island, Sungei Buloh Wetlands and Sembawang Hot Springs. Part of the fun of the RIR Challenge was getting the perfect selfie and wefie at each of the 15 checkpoints. An unforgettable part of the RIR Challenge was walking through Singapore's heartlands, past a rainbow of HDBs, majestic mosques and refuelling at a fabulous hawker centre or two! We ended the RIR Challenge on a beautiful sunny day with a celebration lunch on Sentosa. The RIR Challenge was a great way to exercise, challenge ourselves physically and mentally, negotiate Singapore's public transport system and see parts of Singapore some of us had never been to. We loved meeting regularly, and chatting along the way made the kilometres fly by. For each and every one of us, it certainly was 'a walk to remember'.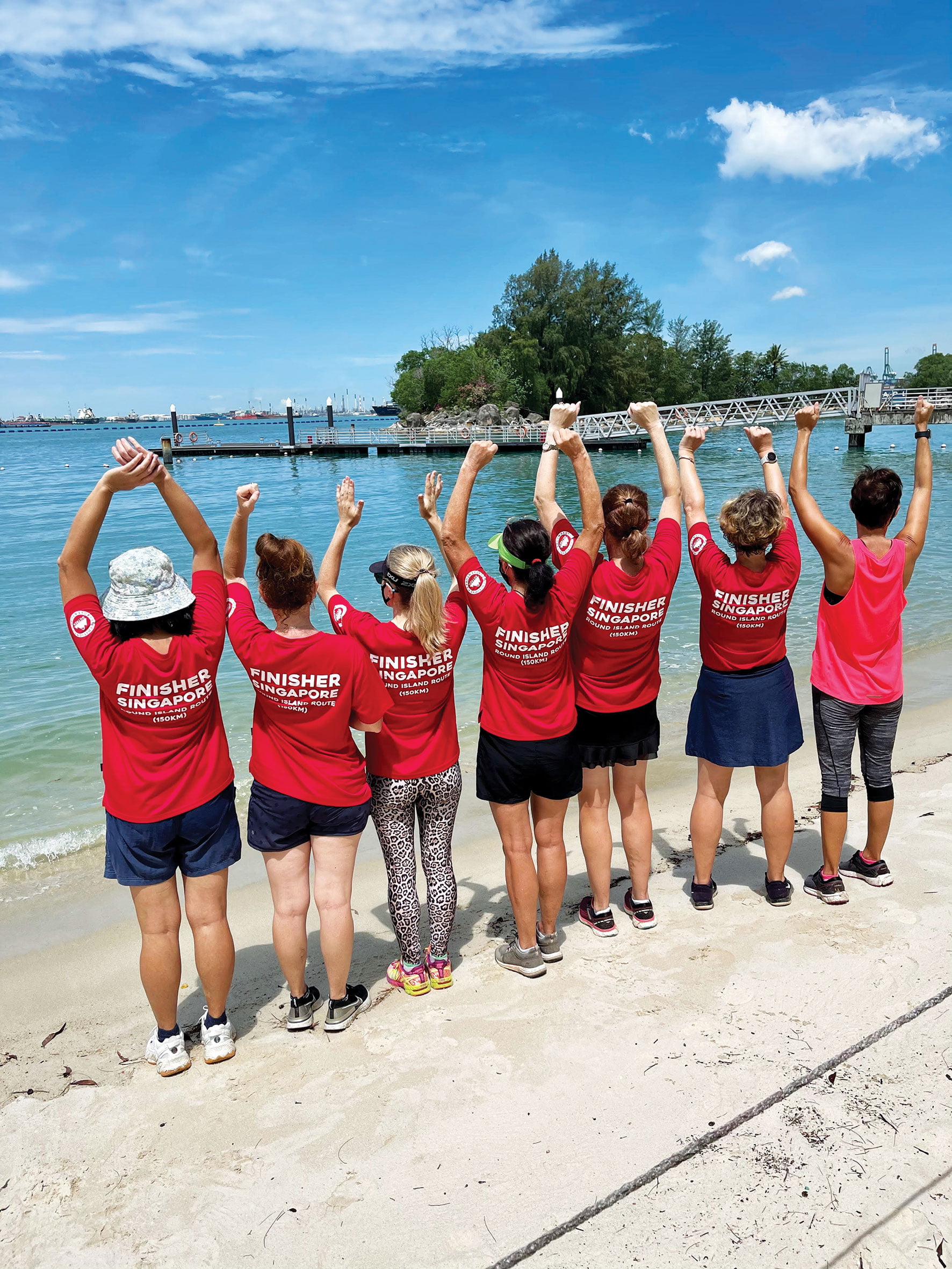 In order to complete the RIR Challenge, no pre-registration is required. You just need to:
1. Follow the GPS route set by SGTrek
2. Walk or run the route at any time, in any order and in any direction
3. Record your route and take a selfie at each of the 15 checkpoints
4. Submit your maps and selfies to SGTrek for certification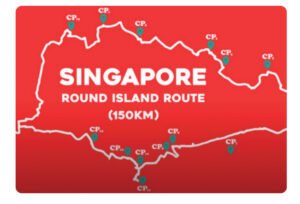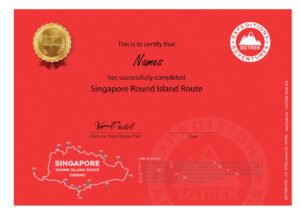 What's next for the eight walkers on the ANZA RIR team? Perhaps we'll add the 100km Compass Route extension to complete the 250km Great Singapore Walk – discussions are underway…