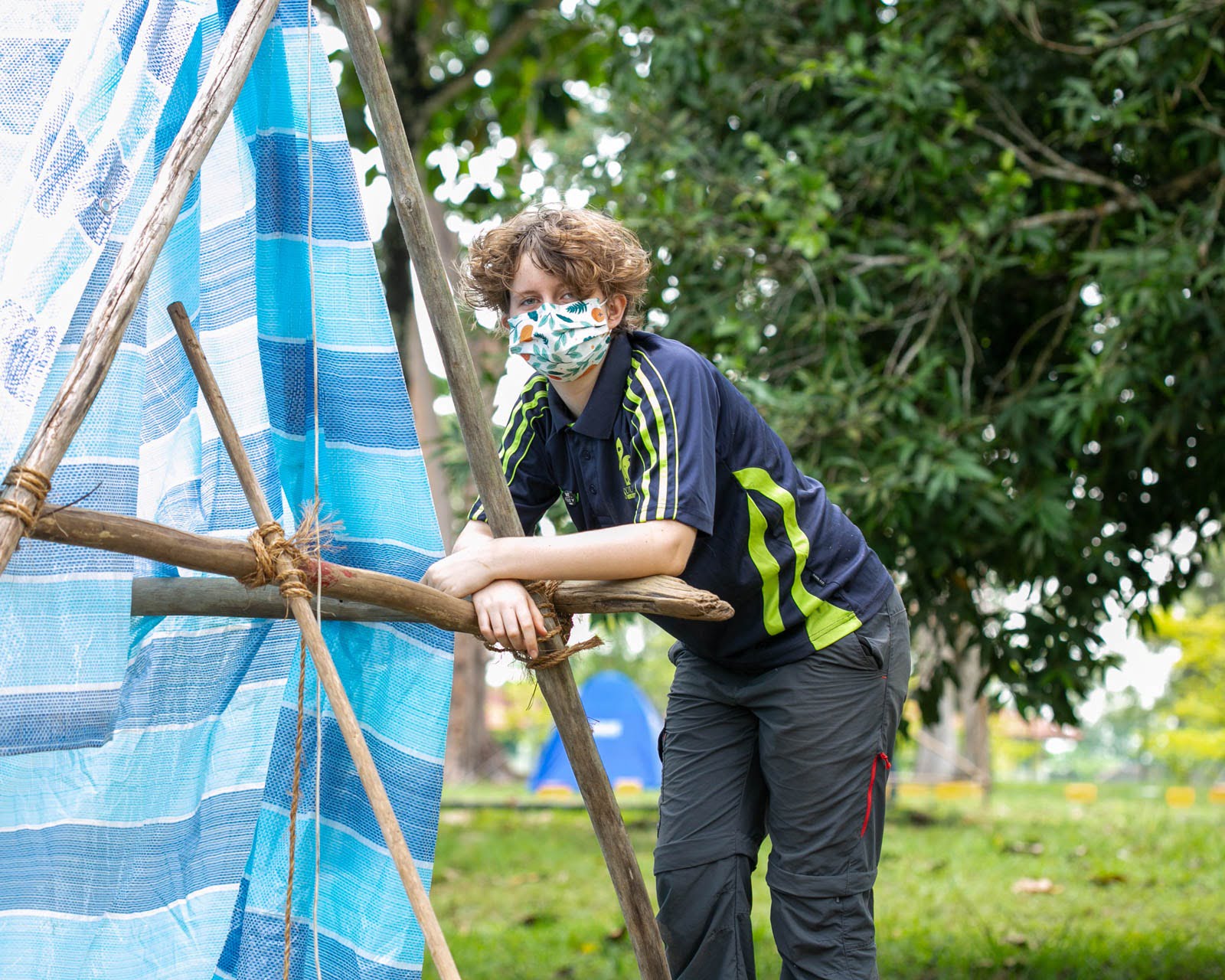 ANZA Scouts are all about fun, adventure and learning. This dynamic scouting program  encourages boys and girls aged 5-18 to learn new skills, explore Singapore's great outdoors and develop confidence and leadership qualities. The ANZA Scout group is affiliated with the Singapore Scouts Association and Scouts Australia. The programs are run by enthusiastic parent volunteers and children are grouped into Venturers (15-18), Scouts (11-14), Cubs (7-10) and Joeys (5-7).

In April, the ANZA Scouts enjoyed a full-day camp out. Venturers, Scouts, Cubs and Joeys spent the day at Sarimbun Scout Camp pitching tents, constructing shelters, building bonfires, cooking and learning lots of other important life skills from their Scout leaders. These enjoyable, challenging activities give Scouts the opportunity to make new friends, work with others, and develop independence.
Other activities the ANZA Scouts have done over the past year including cooking, beach clean ups, bowling, park exploration, visits to nature reserves and more.
Scouts has also remained active online during CB and Phase 2 (Heightened Alert) with activities like Making a Mini Planetarium, Baking and Step Challenges.
Find out more at anza.org.sg/groups/scouts