Canchita Peruvian Cuisine
Block 9A & 9B Dempsey Road, Singapore 247698
Travel to Latin America with Dempsey newcomer, CANCHITA Peruvian Cuisine. Led by Head Chef Tamara Chavez, the restaurant occupies a sprawling 3,386 sq ft space across two building blocks, but they also run a handy home delivery service.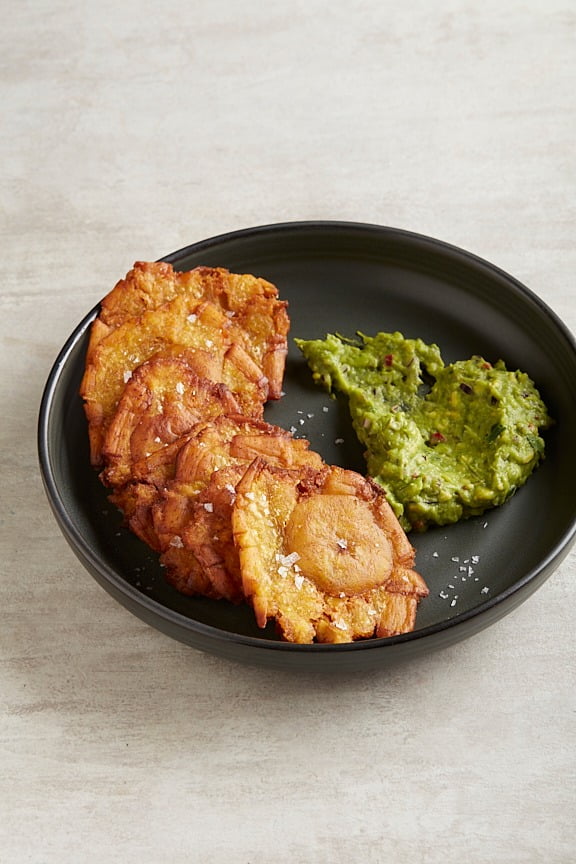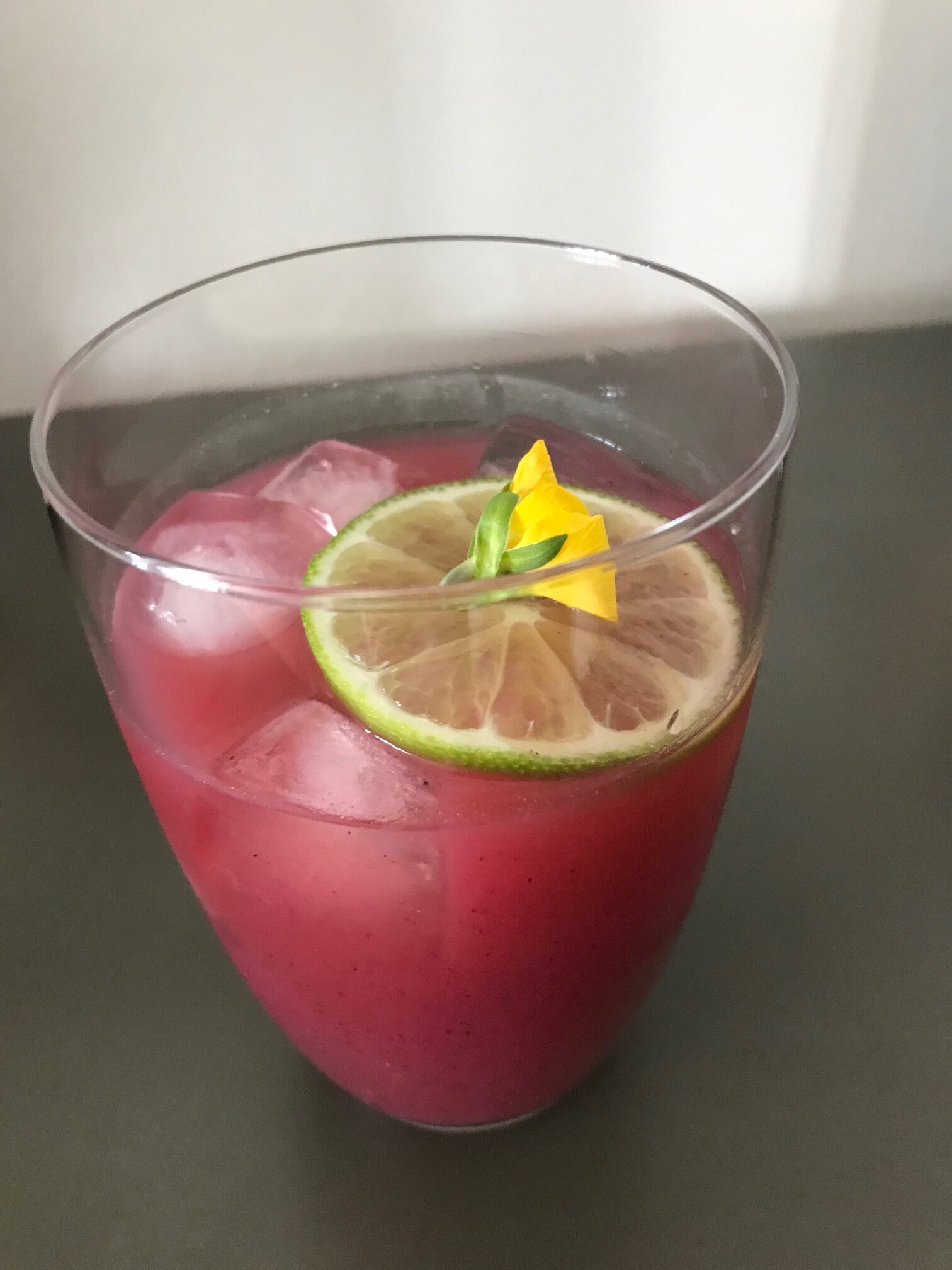 The breezy, fun eatery aims to showcase the diversity of Latin American cuisine and culture, with a strong focus on authentic Peruvian dishes and spirits. We start with Patacones ($14++) – crispy plantain crackers served with smooth avocado guacamole. That whets our appetite for the two cocktails we ordered. First up, the Gin & Chica ($22), a sweet, mellow blend of gin, spiced purple corn, and green apple. The Chilcano ($22) also goes down well, a Pisco-centred, slightly spicy cocktail with turmeric ginger, citrus, and bitters, topped with ginger ale.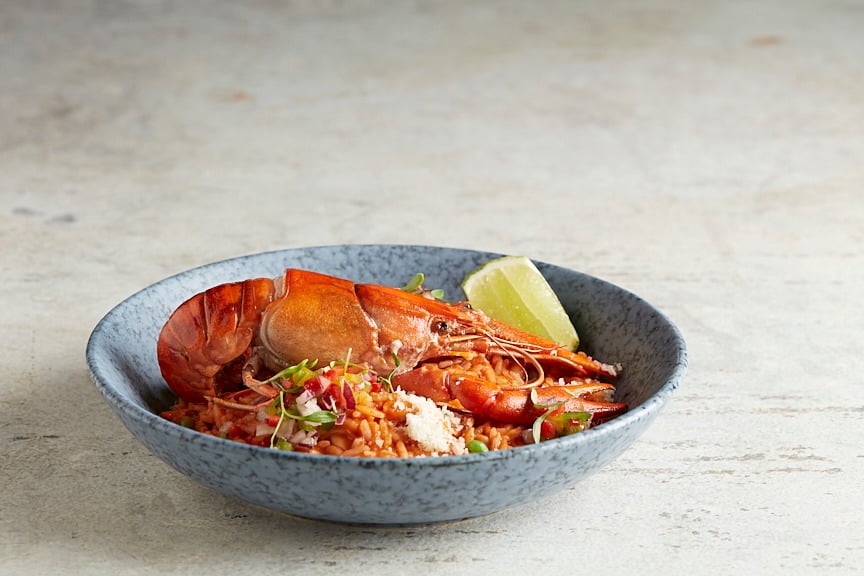 Next on the food menu is the Arroz Con Mariscos ($34), crayfish and seafood rice tossed with Peruvian panca chilli, crab butter, white wine, and tomatoes. It's delicious; packed with fresh, juicy seafood and tangy, risotto style rice. Seafood lovers will also appreciate the Ceviche Classico ($25++ in house, $28++ for takeaway), a classic recipe featuring fresh fish, marinated in white tiger's milk, topped with red onions, sweet potato and canchita. Our favourite is the Chicken Taco ($16 for 2) – Mexican style tacos with corn tortilla, chicken, beans, onion, smoky mayo, and chilli sauce.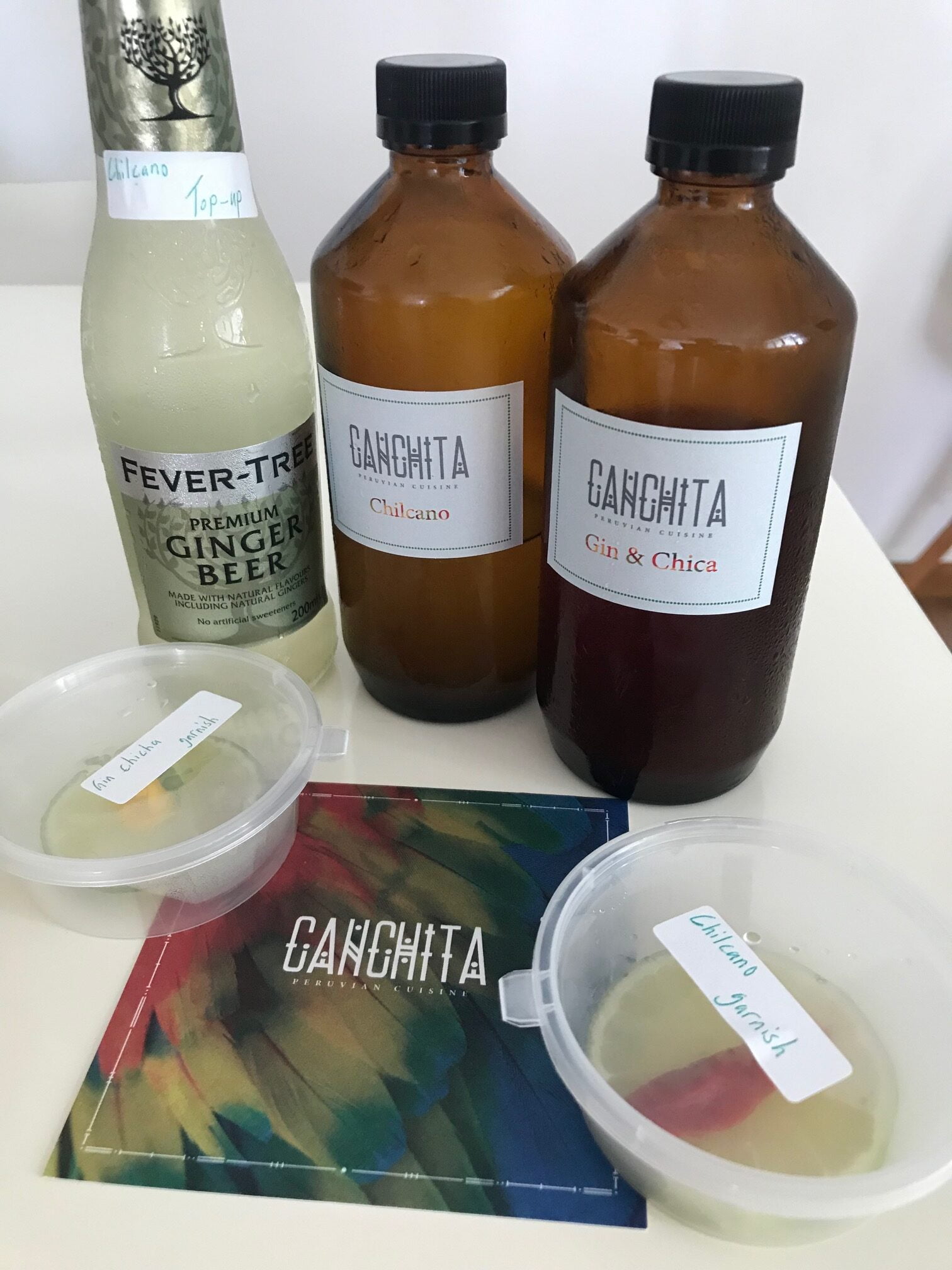 Ending on a sweet note, we fight over the Alfajores ($14) – a traditional Latin American sweet with lashings of rich, dark Dulce de Leche sandwiched between delicately crumbly butter cookies, served with a tangy pineapple compote.
Verdict: Bright, fresh, authentic Latin American flavours, delicious cocktails and a fun venue. Great for a group meet-up when it's possible or enjoyed at home with family anytime!
To make dine-in reservations in advance, call 6232 7895, WhatsApp +65 8028 1994, or email info@canchita.sg
Takeaway or delivery orders can be placed via https://canchitaperuvianrestaurant.oddle.me/en_SG , WhatsApp +65 8028 1994 , or email info@canchita.sg.