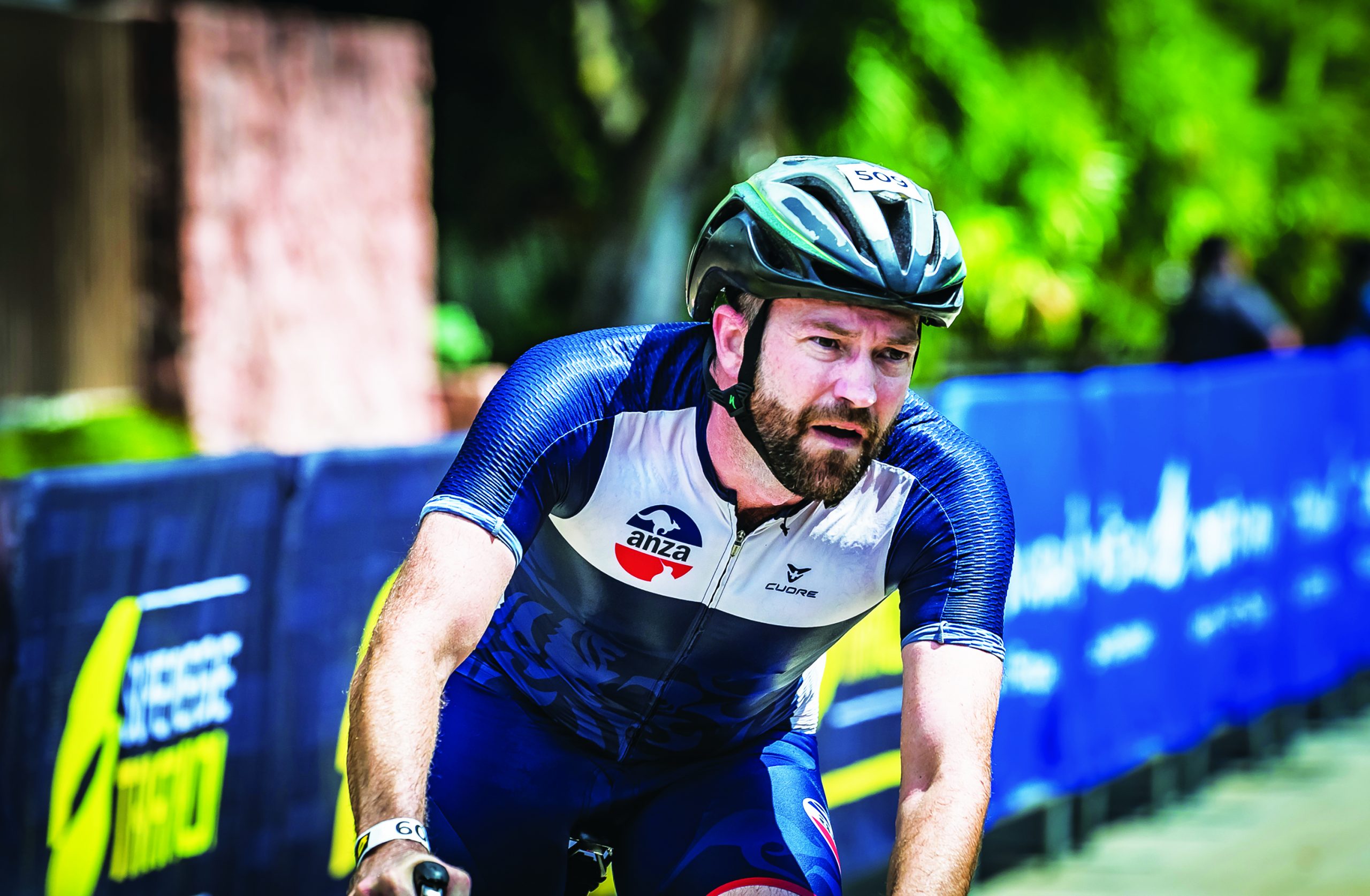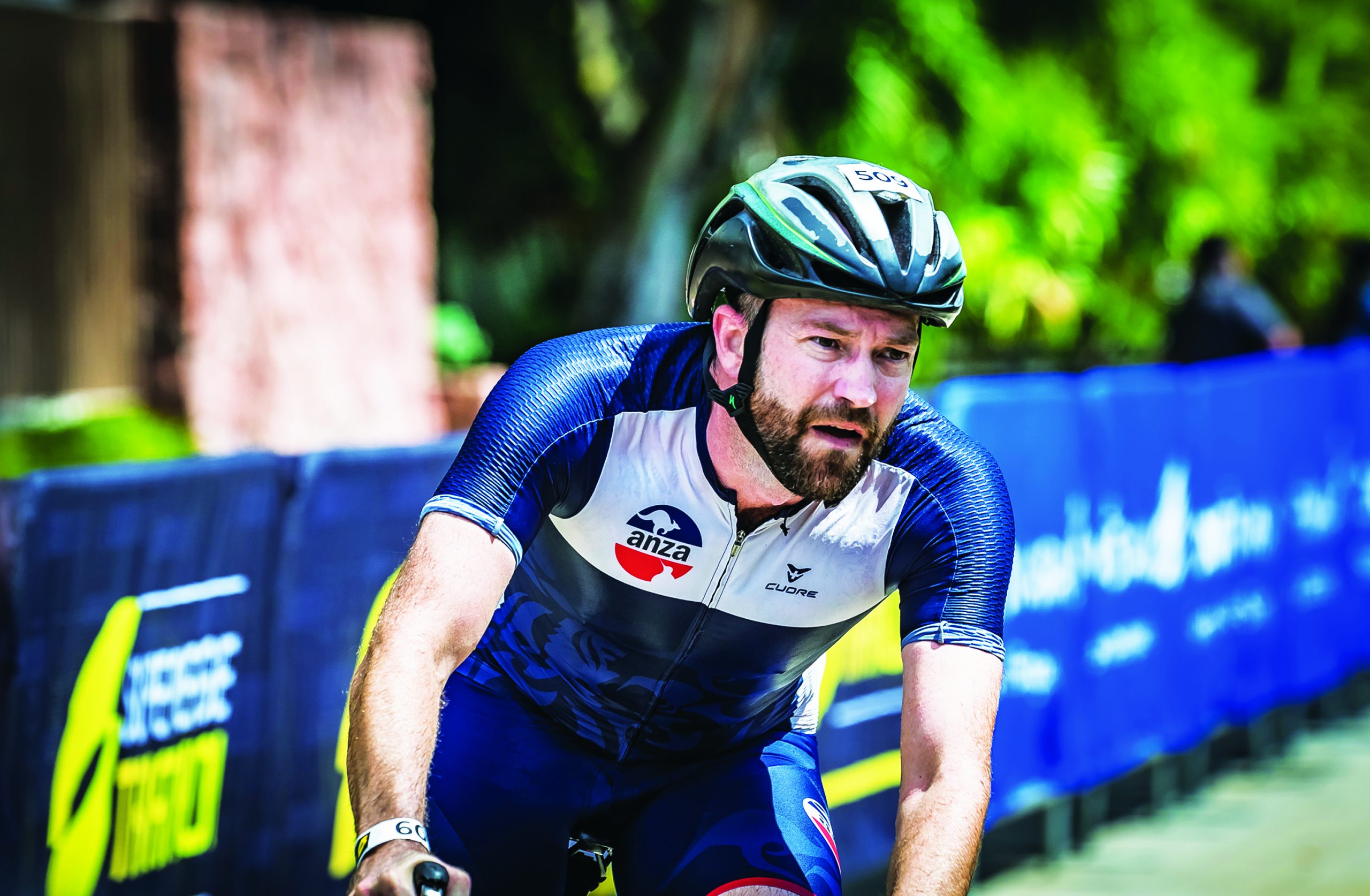 WHAT DOES ANZA CYCLING OFFER?
The beating heart of ANZA Cycling is the presence of our bunches on the road, every day of the year, around all parts of the island. Year-round warm weather, smooth roads, slow moving traffic, and relatively unaggressive drivers make Singapore a fantastic place to ride. Throw in the neighbouring islands of Bintan and Batam for their almost traffic-free roads, and there are plenty of great cycling opportunities.
Many of our members have a collection of bikes in their stable, so it's not uncommon to find people dabbling in off-road riding or sandwiching their ride between a swim and a run leg in the world of triathlon. As far as road opportunities go, there is really something for everyone, from shorter 25-30km loops in no-drop groups, where no-one is left behind, and the focus is also on the coffee and chat, to groups that set off to ride the 125km 'Round the Island' (RTI) or further, up into Malaysia for the better part of a day or even overnight.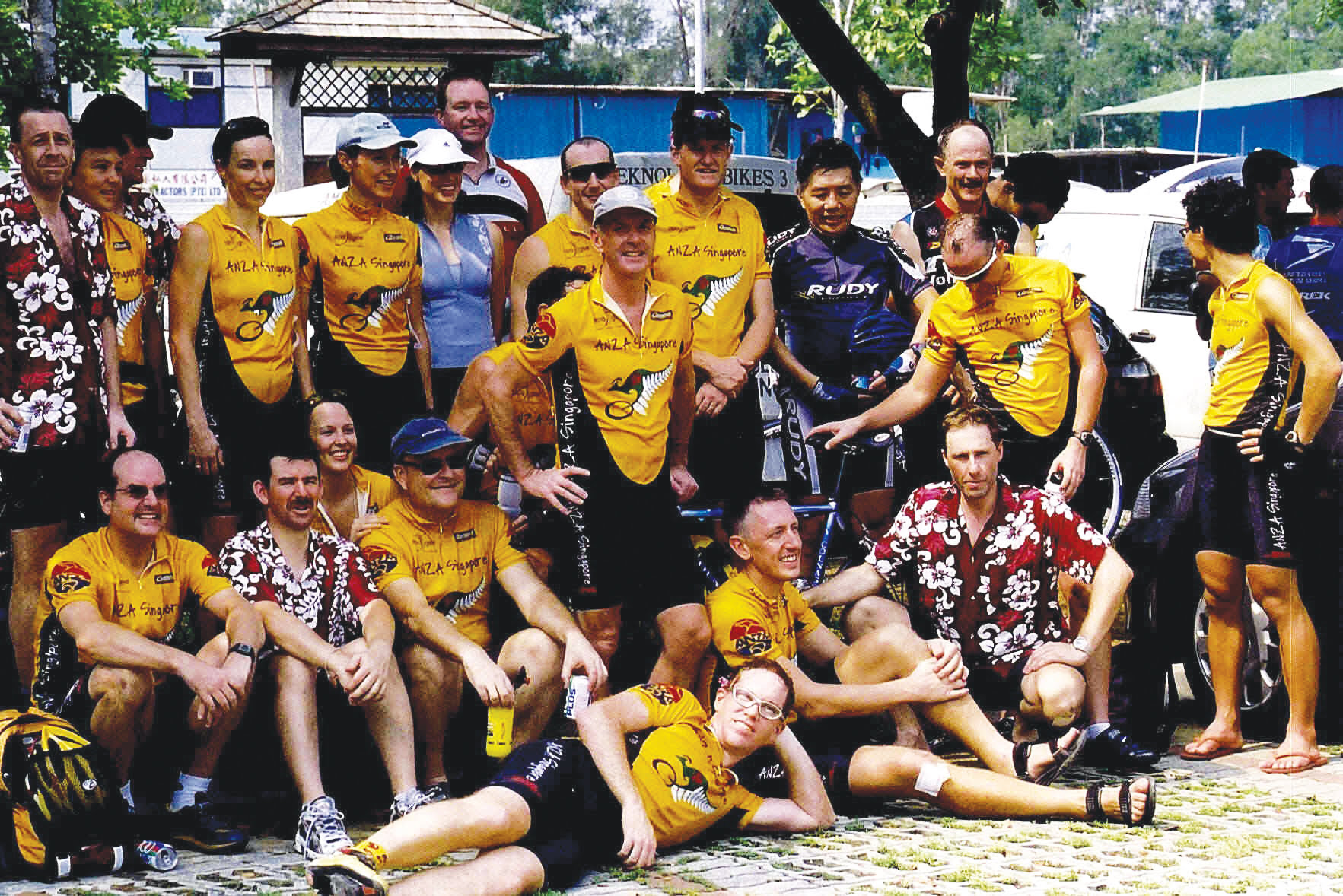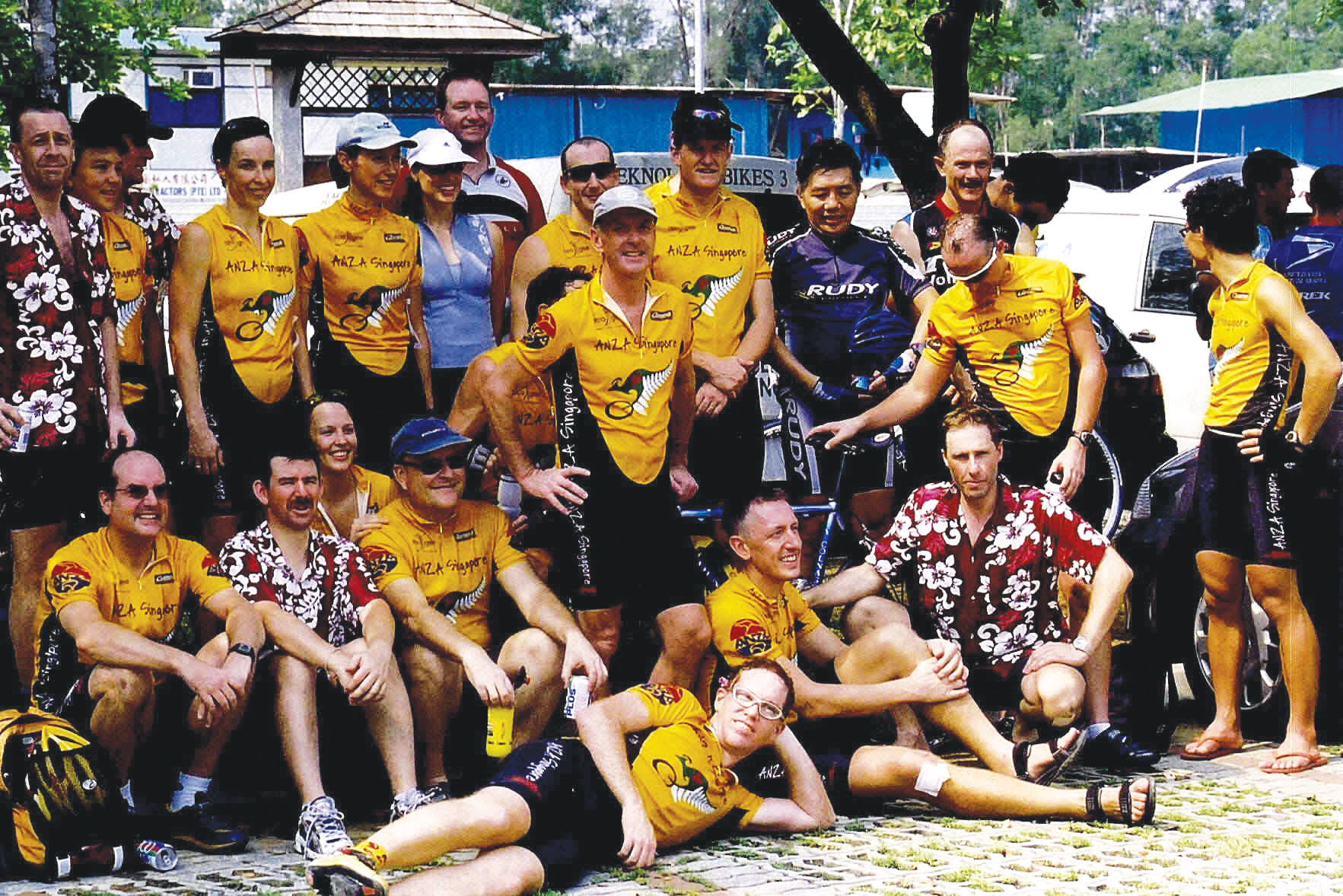 HISTORY
It all began in late 2001, when a couple of blokes came up with the idea of forming an official cycling club under the umbrella of ANZA. From two official members they amassed a contingent of 10 which saw ANZA (Singapore) Cycling represent at their very first race, an Individual Time Trial (ITT) in June 2002. Later that year the club cleaned up at the Team Time Trial (TTT), with seven of the eight teams of four racing in ANZA jerseys. Almost 20 years on, the club has grown to just under 400 members. Many have told us there is simply nothing else like it, particularly for the organisation and camaraderie, anywhere else in the world.
CLUB CODE OF CONDUCT
With a focus on good road-sharing etiquette, bunches are designated a Ride Captain (RC), capped at fourteen riders, and expected to follow the Club's Code
of Conduct. Anyone with a roadworthy road bike who can ride competently in traffic is welcome to join. Previous group riding experience is not necessary as
each newcomer is asked to join our monthly Induction Ride before joining
a regular club ride. The Induction Ride gives us a chance to meet all newcomers and to advise which groups/rides/routes would be most appropriate for each person to join.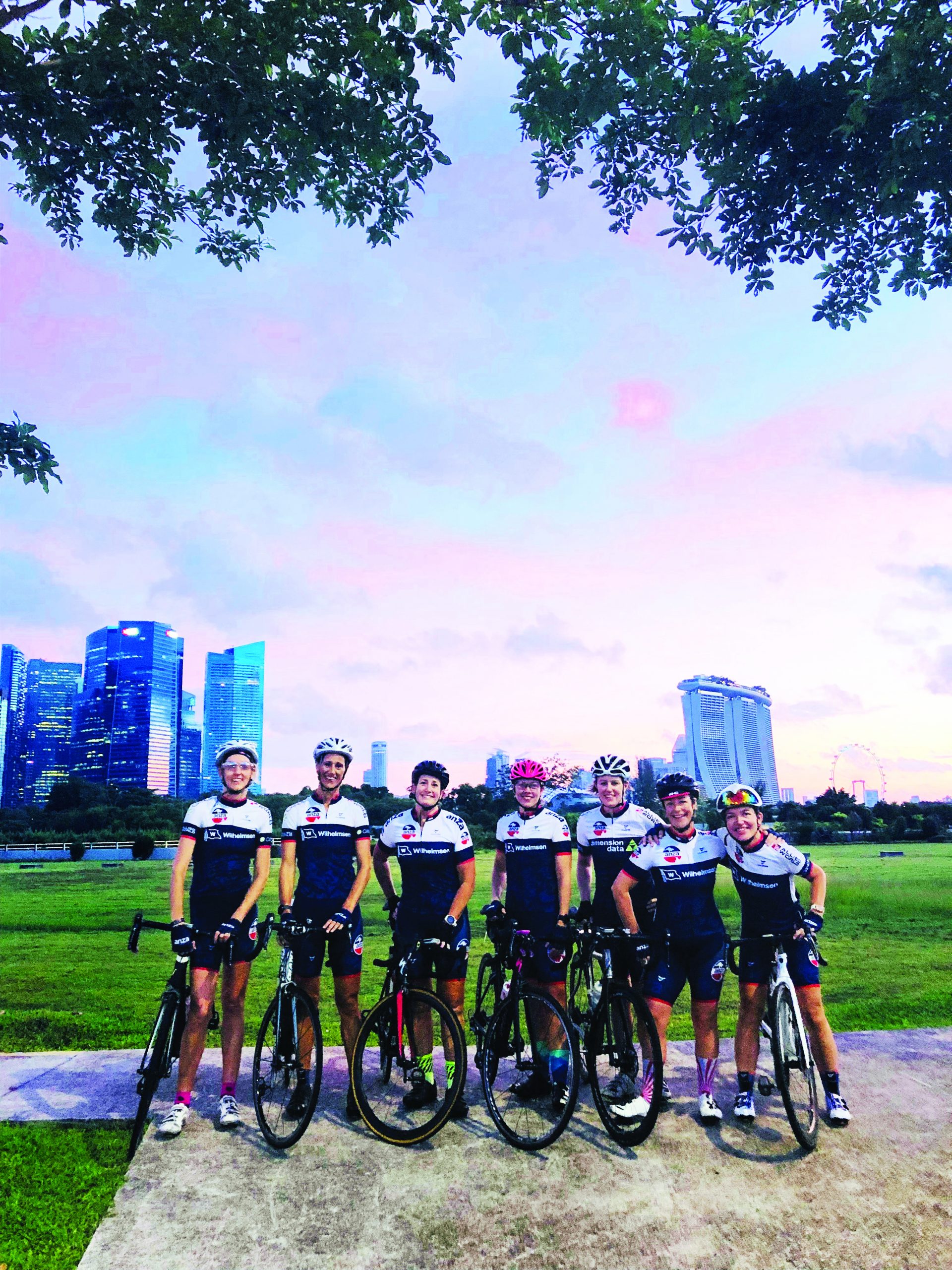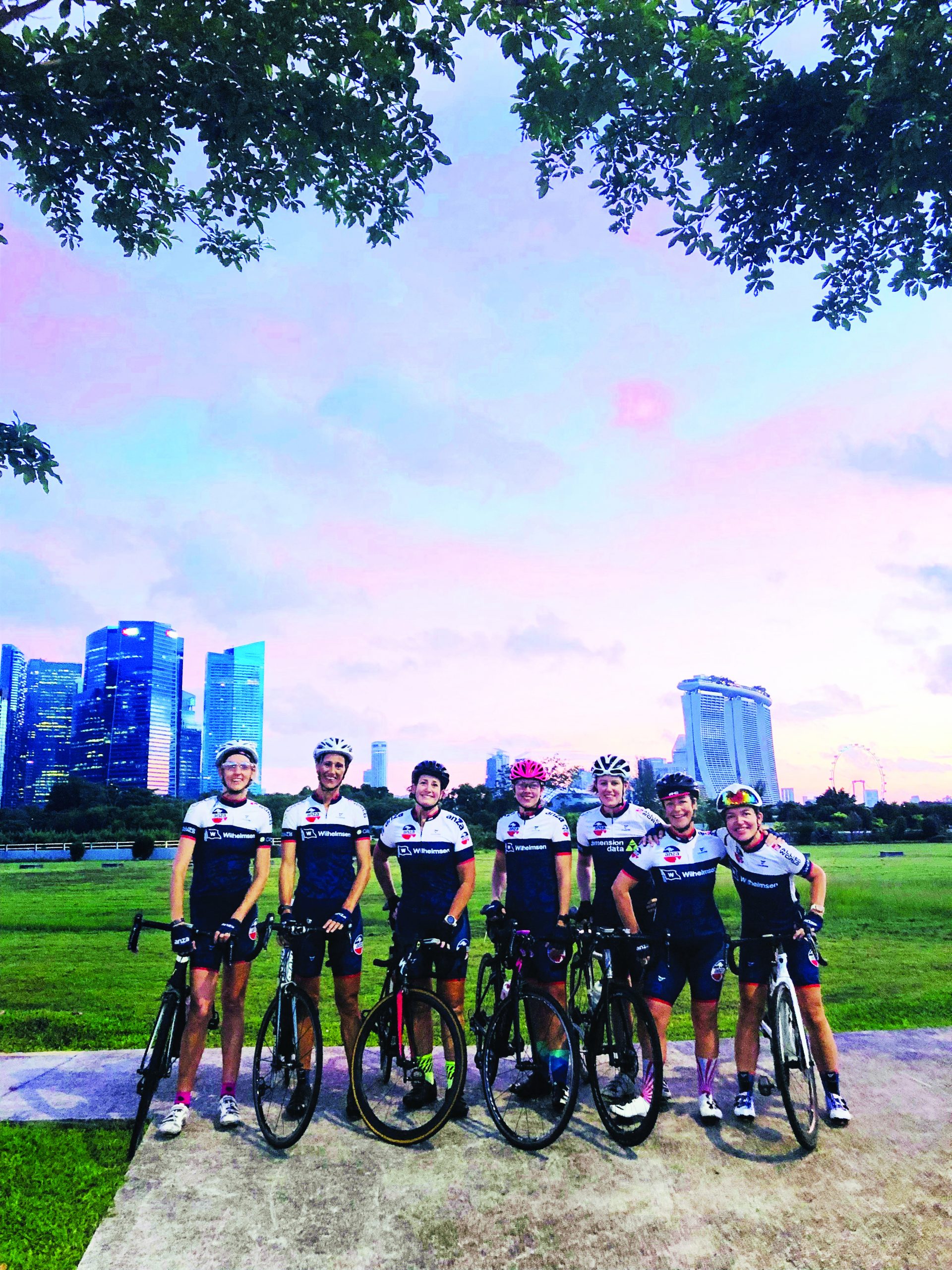 ANZA CYCLING CHIX
Women are welcome at every level of the club, but we also offer weekly women's rides with the ANZA Cycling Chix. This group has been growing steadily over the last few years and now sees around 40 women regularly riding together and representing the club
at races and events across the region.
SOCIAL SIDE
From daily post-ride coffees to Saturday brekkies, monthly Club Drinks, parties and international trips, our members often talk about their ANZA Cycling mates as members of their Singapore family.
As far as families go, it's a pretty mixed one, with around 30 nationalities represented, including a growing number of Singaporean members. Our members range in age from older teens, who are accompanied by their parents, to members in their 70s, with the bulk lying in the 30-50 age group, all sharing the same love for getting out on two wheels in great company!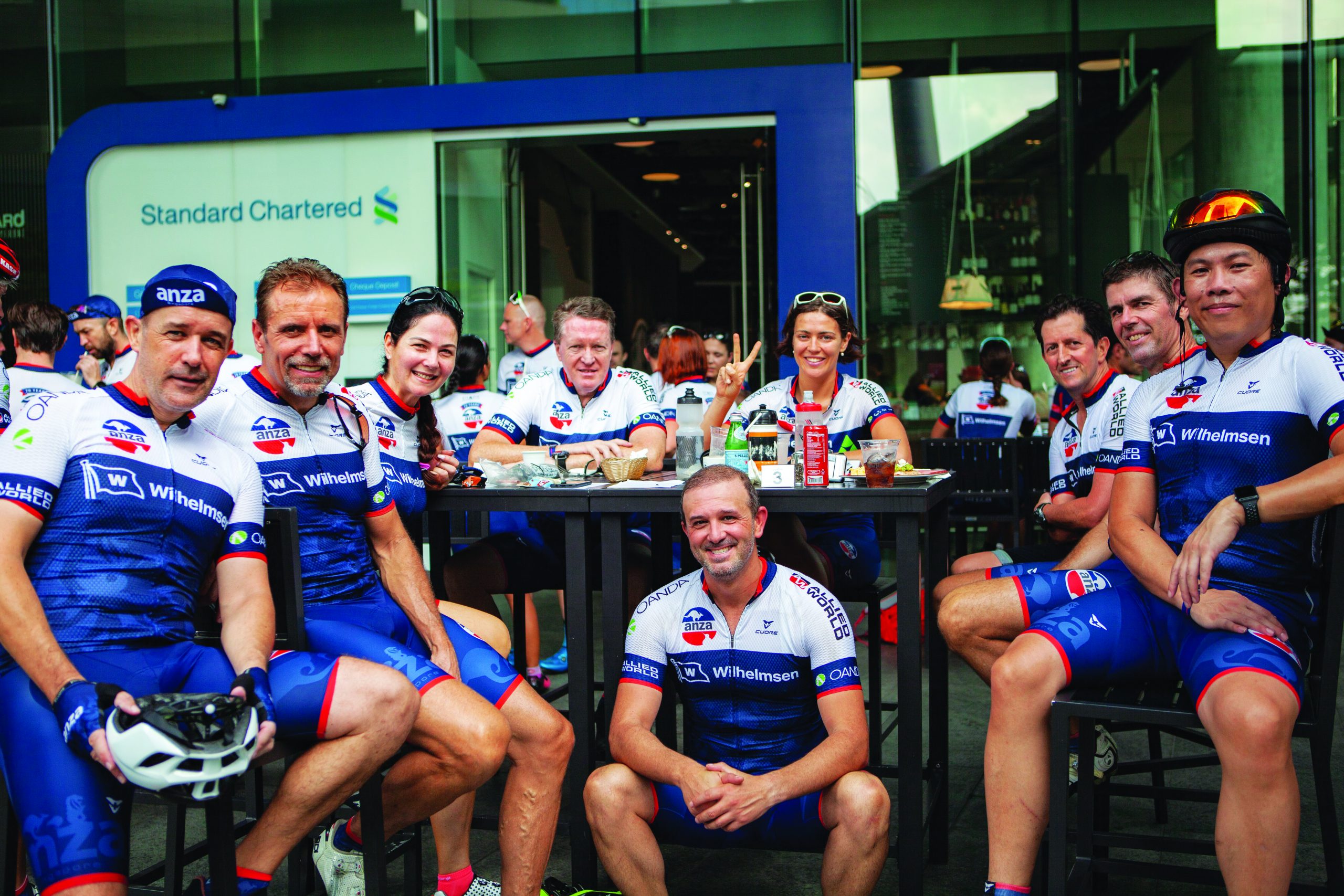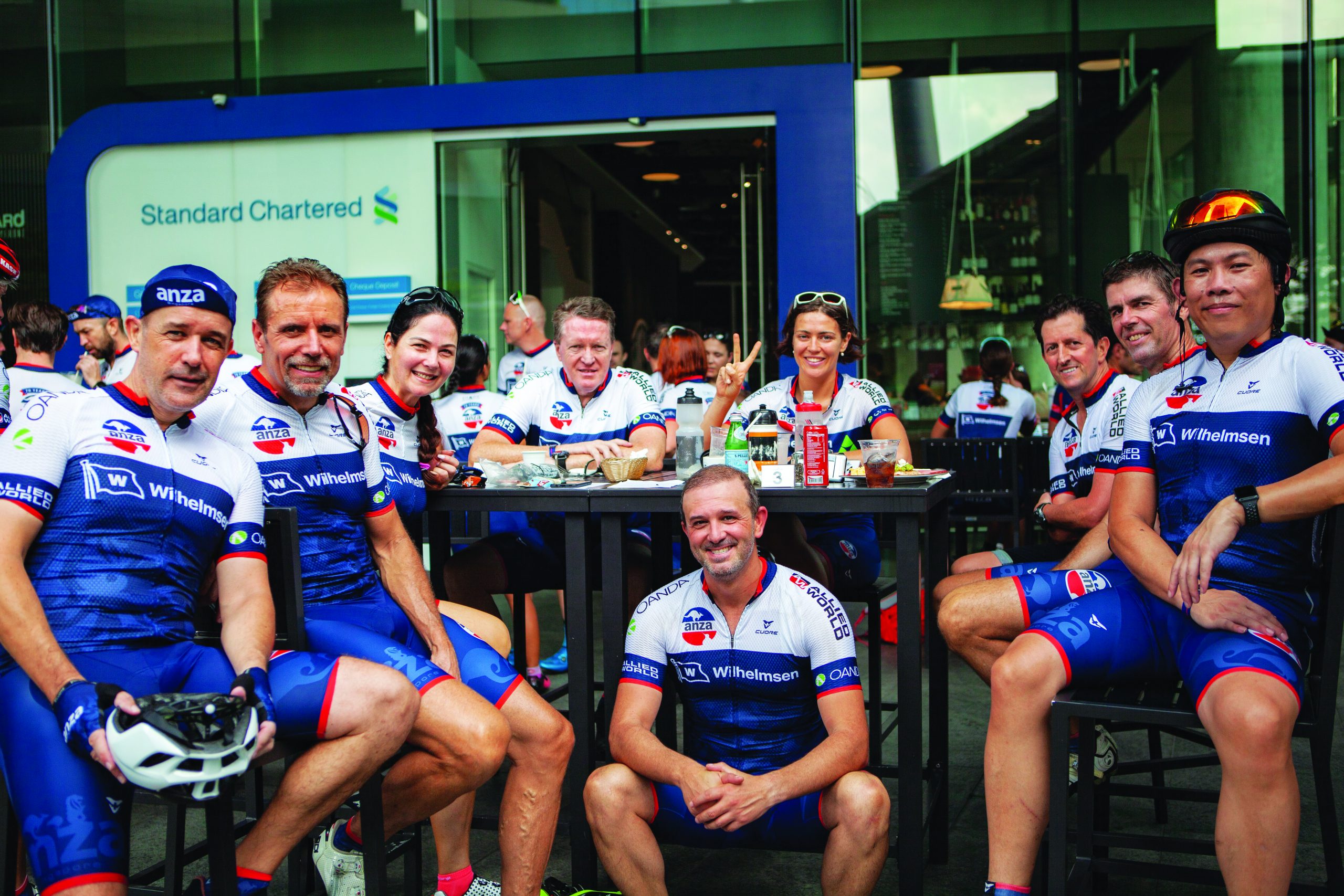 OFF ROAD
What does ANZA Off Road offer?
Previously known as ANZA MTB (Mountain Bike) we now include cyclocross and gravel cycling as part of the Off-Road group. These two additional forms of off-road riding have been gaining huge popularity in Singapore, both recreationally and competitively.
Cyclocross has parallels with mountain bike racing, cross-country cycling, and criterium racing. Riders do laps of a short course featuring pavement, wooded trails, grass, steep hills, and obstacles. ​Thanks to Cycosports and Singapore Cycling Federation, cyclocross is becoming a regular race event on The Red Dot.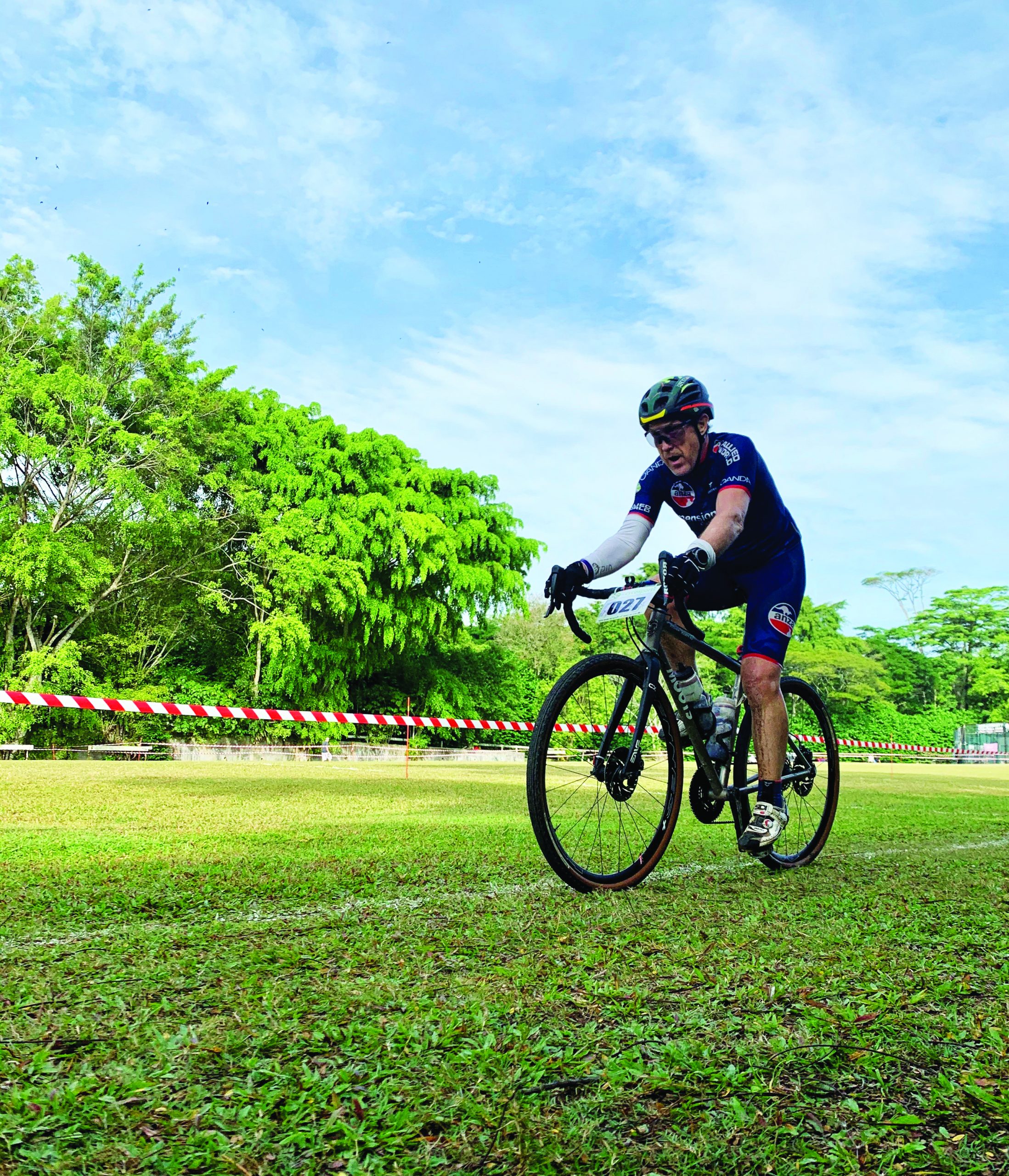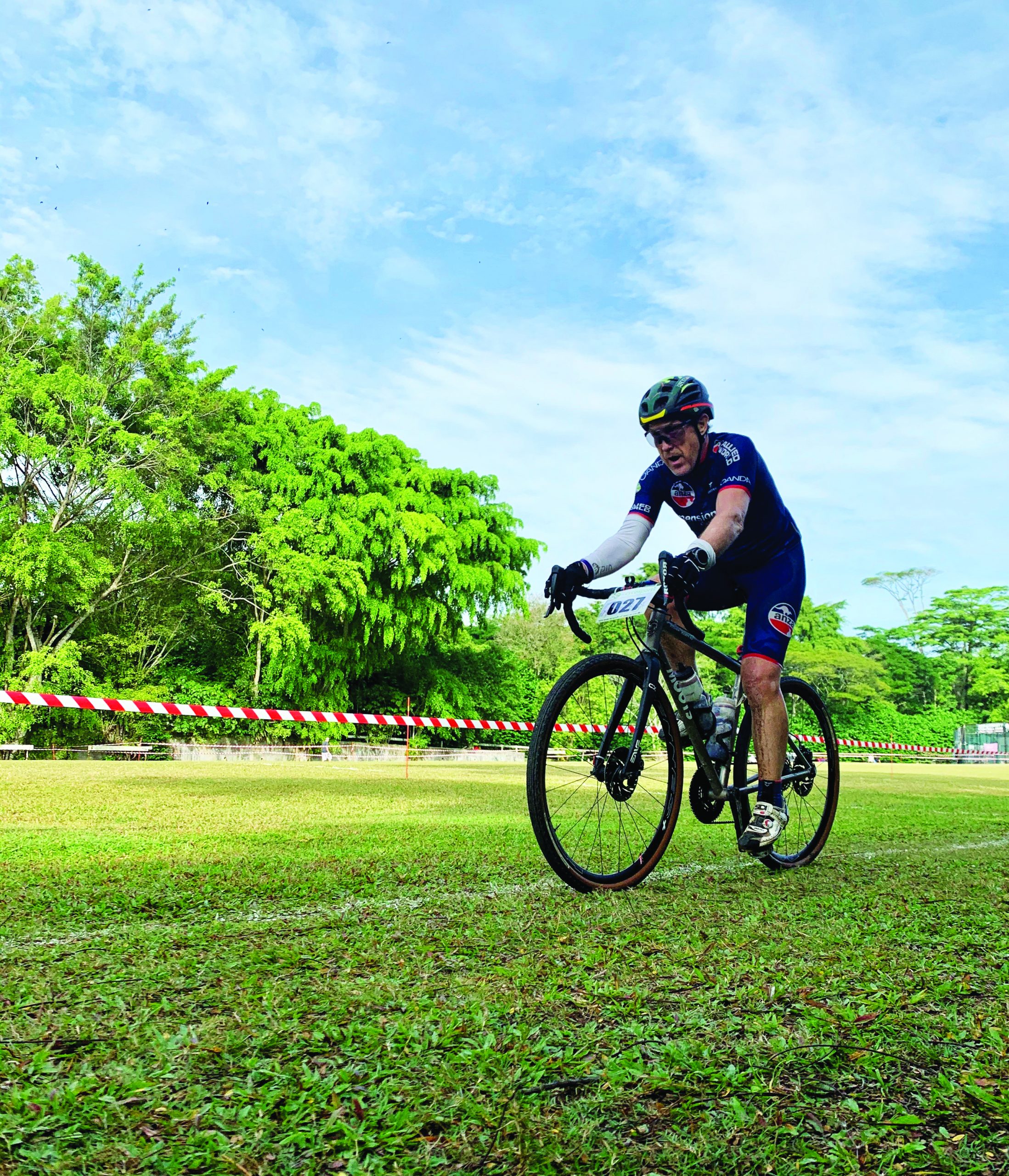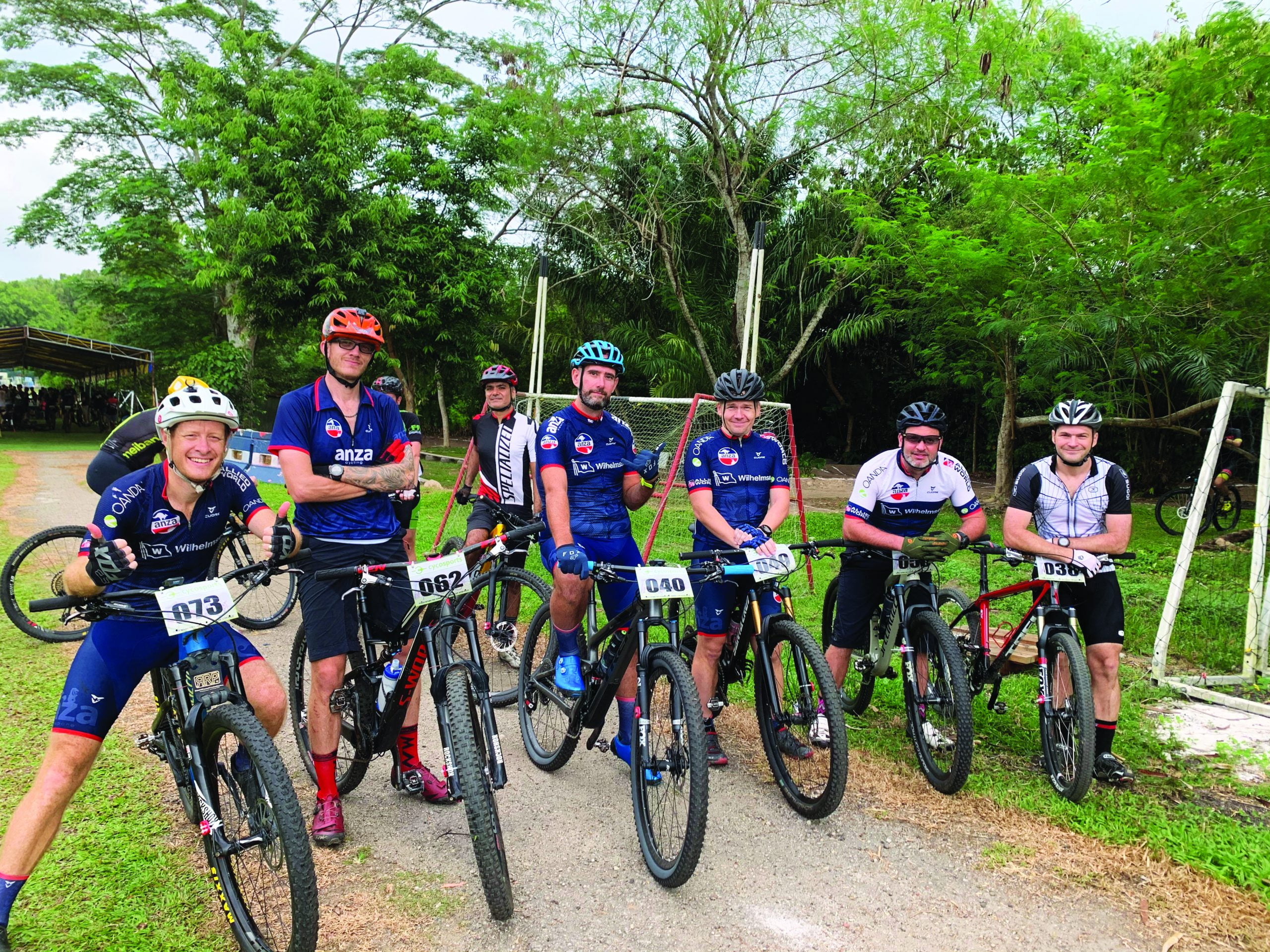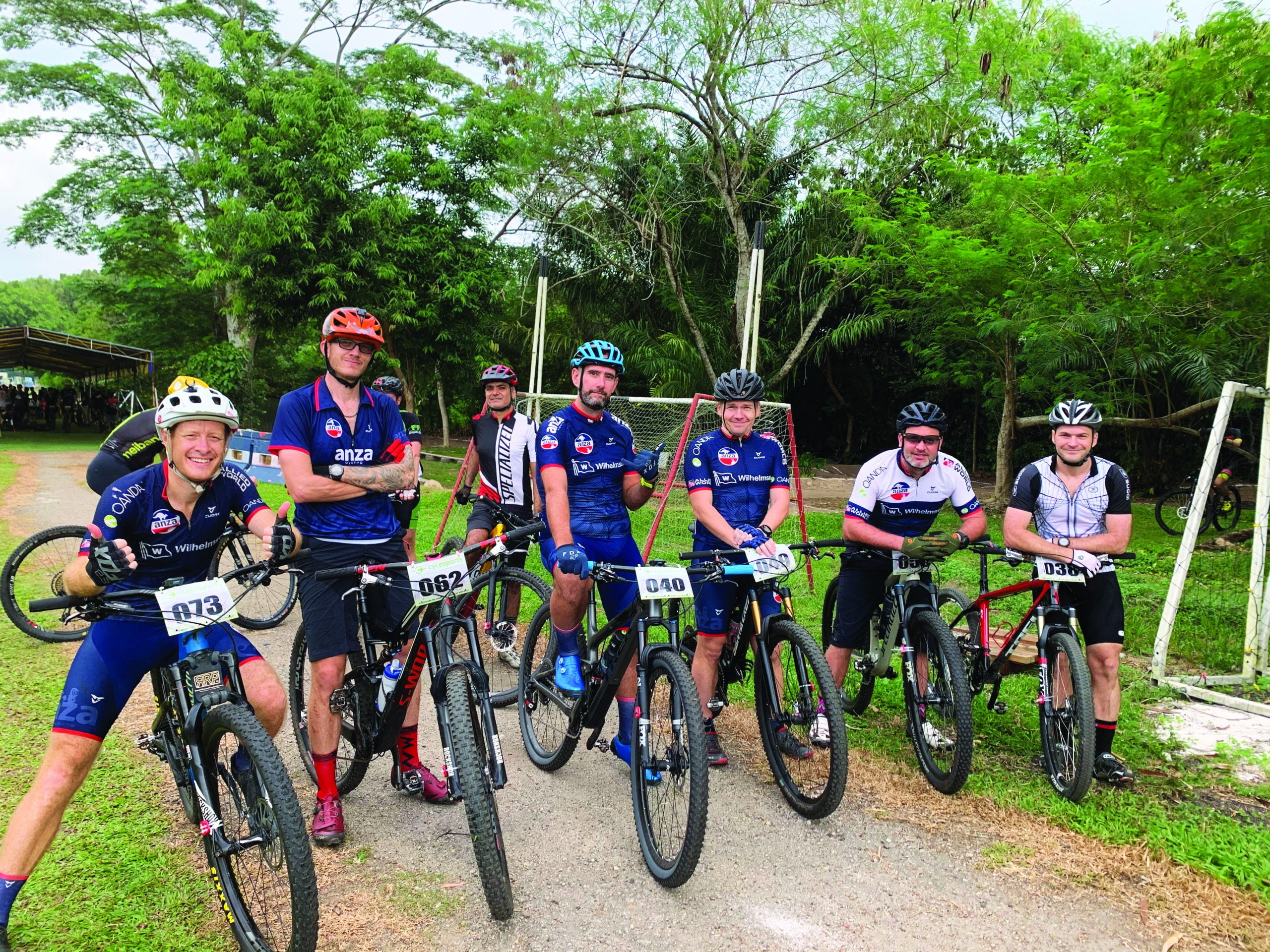 Gravel riding began in the US, where long remote stretches of fire road bridged the gap between the worlds of road, mountain biking, and cyclocross. The more remote and technical terrain allows riders to hone their passion for racing, exploration, and adventure. Gravel bikes are built to withstand some rather extreme terrain! With the help of ANZA members such as Will Price, gravel rides are becoming popular on weekends and public holidays. Linking roads, parks, tracks, and trails to create fun, multi-terrain adventure rides. Mountain biking is also alive and kicking in Singapore, thanks to organisations such as Singapore National Parks and Cycosports who have created designated trails and events.ANZA Off Road has regular trail rides on Thursdays, Saturdays, and Sundays.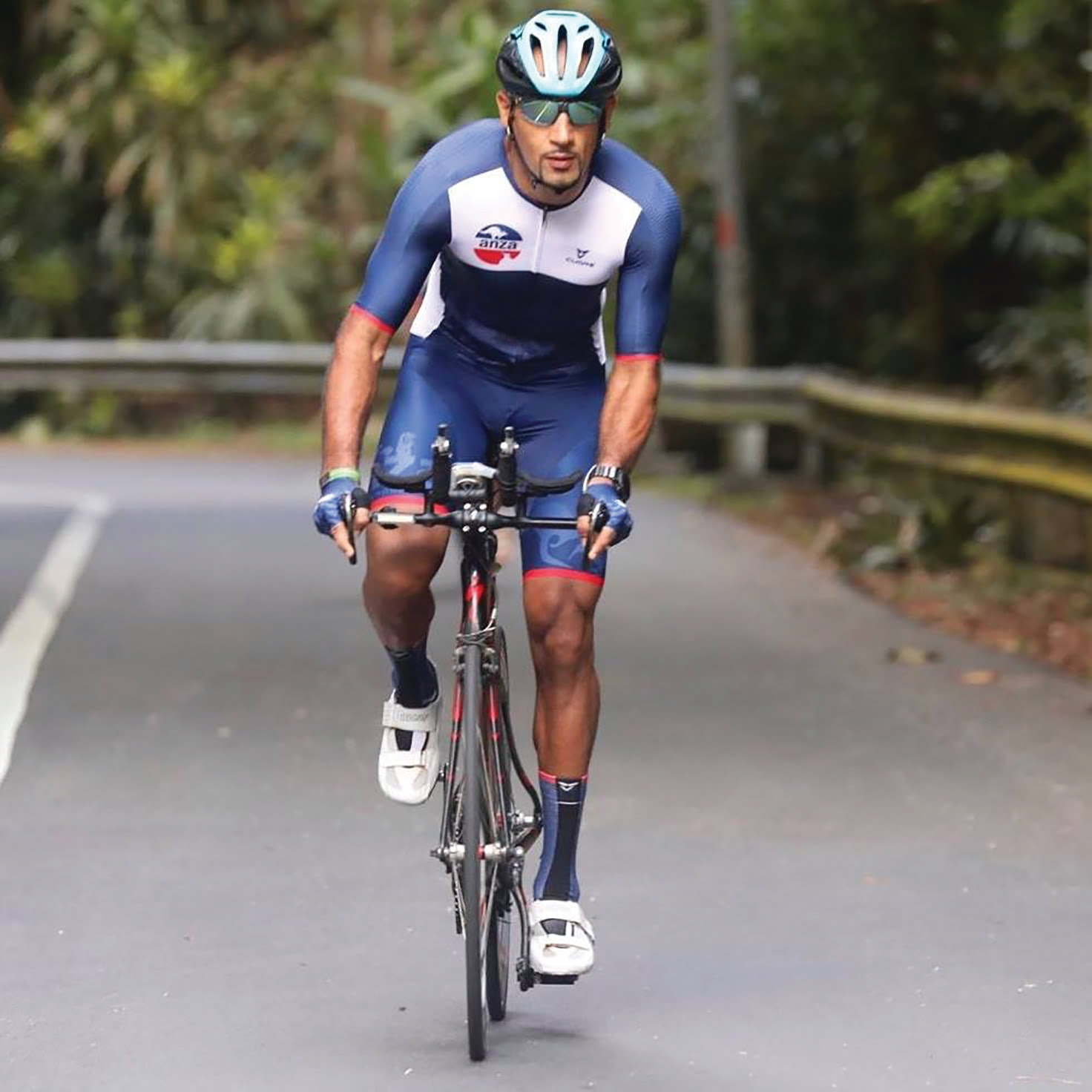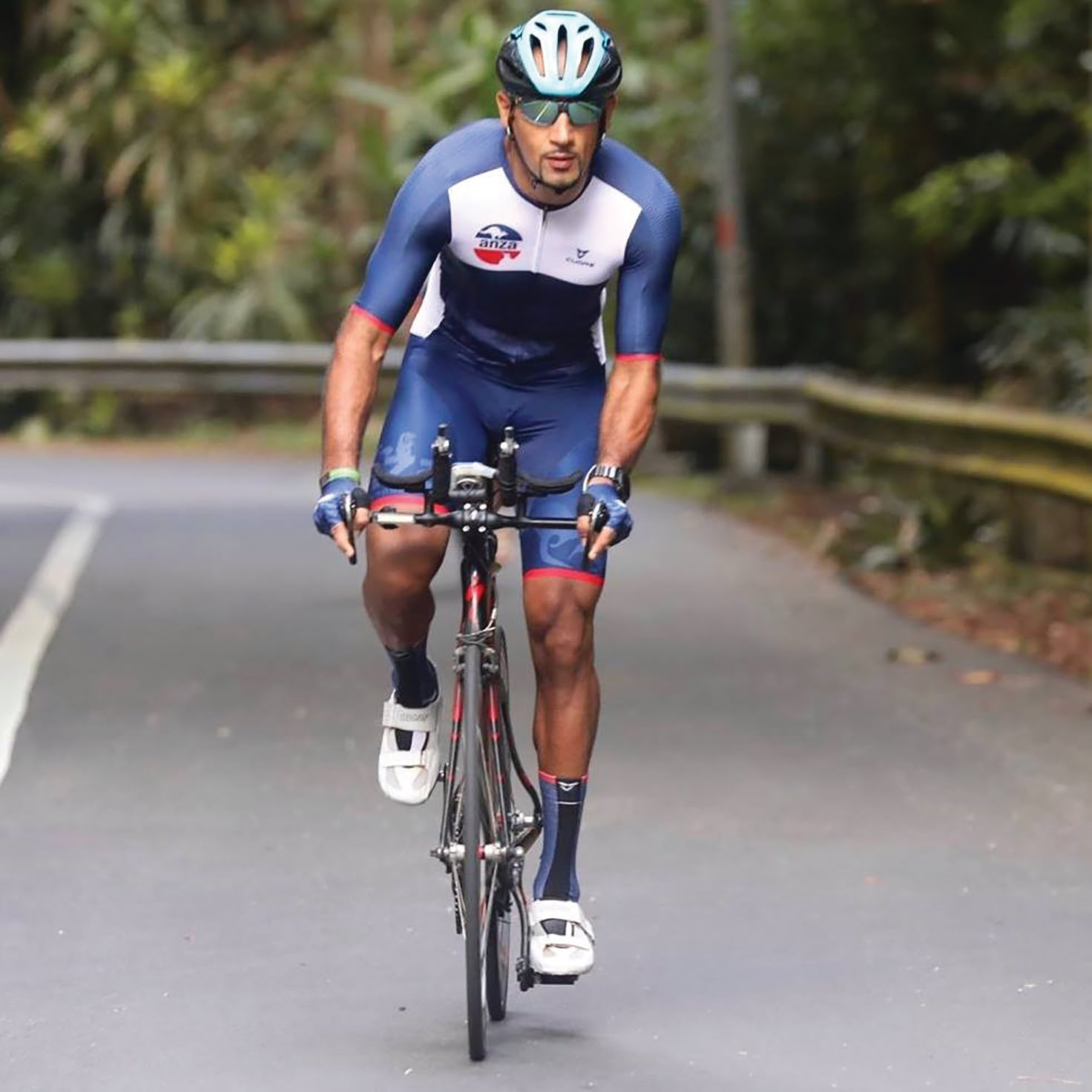 TRIATHLON
What does ANZA Triathlon offer?
The ANZA Triathlon community is made up of those cycling members that also like to run and swim. Our members train and participate across the full range of the multi-sport distances from sprint and standard, to the longer half and full distanced triathlons. We welcome newcomers and also support seasoned athletes competing for podiums and Championship qualifying spots.
The ANZA Tri group regularly meet up on a Saturday for a ride, with a 20-minute run, before meeting our follow ANZA cycling members for coffee at Dimbulah MBFC. Once a month, we organise a Sentosa Brick Session – with a Swim, Ride and Run.
Living in Singapore we are spoilt for triathlon choice with our local MetaSprint and Tri-Factor race series; our neighbouring country races in Johor, Malaysia and Bintan, Indonesia, both only a drive or ferry ride away; and our holiday destination races only a short flight away in Malaysia, India, the Philippines, Thailand and Vietnam to name a few.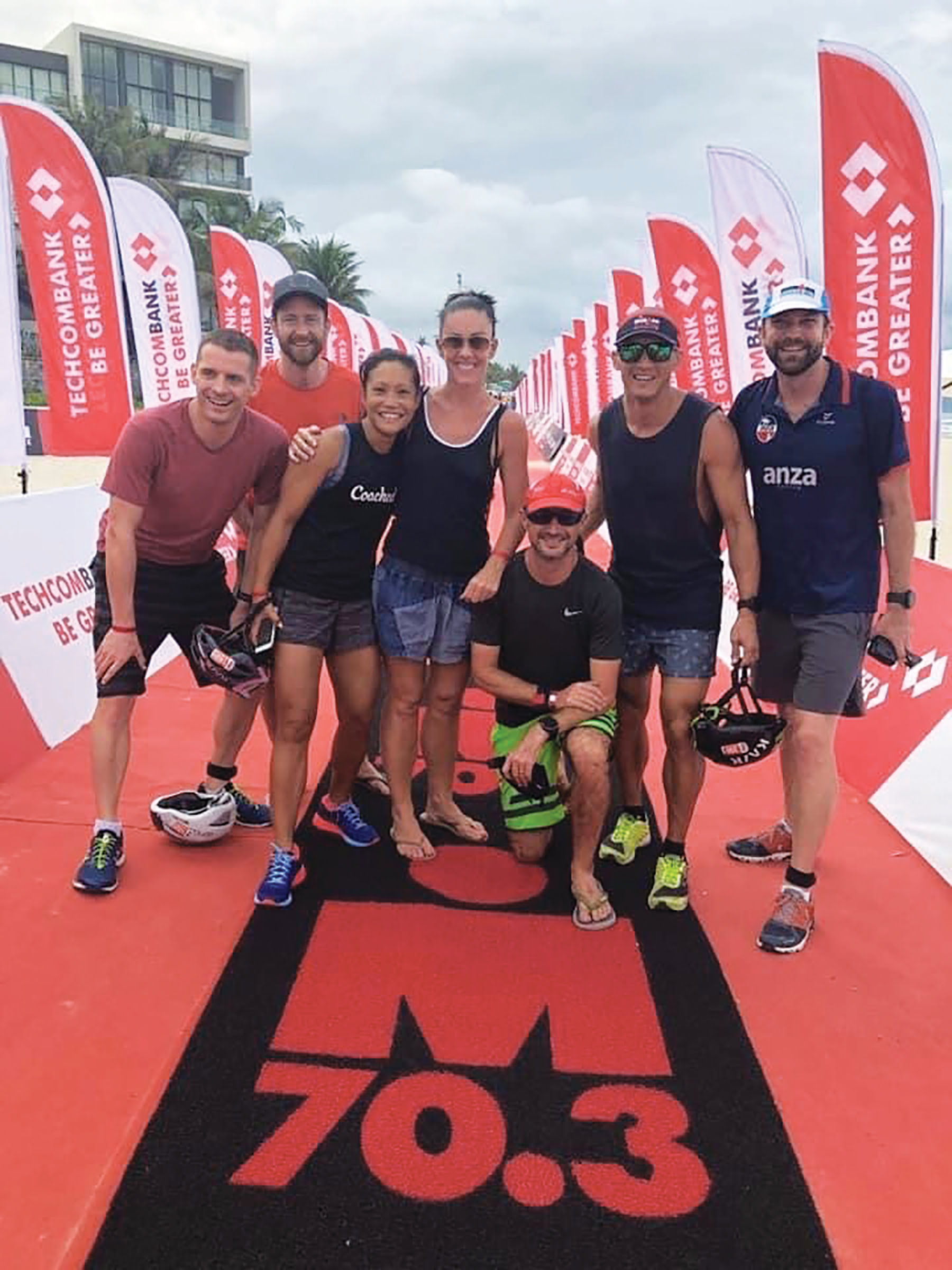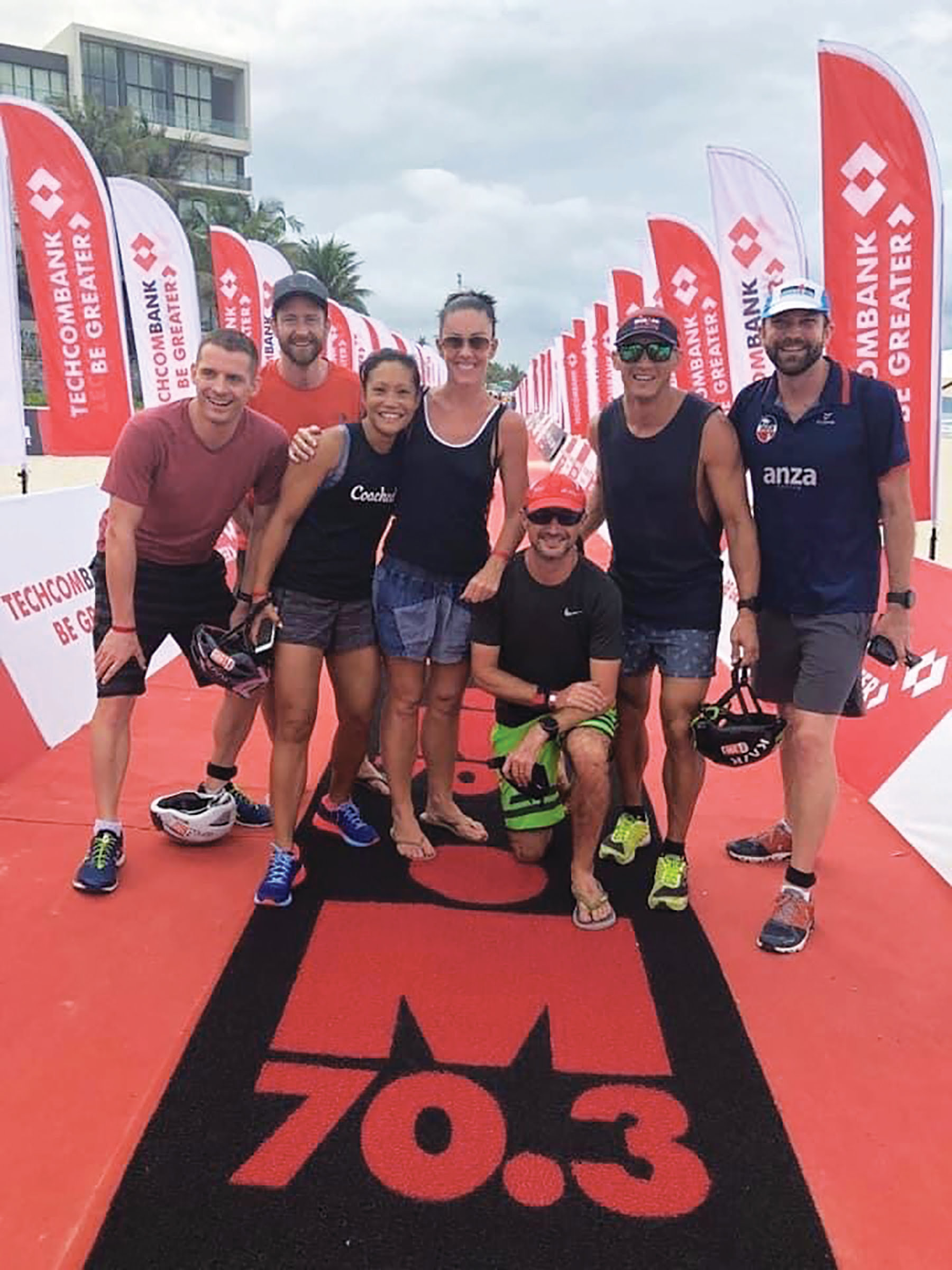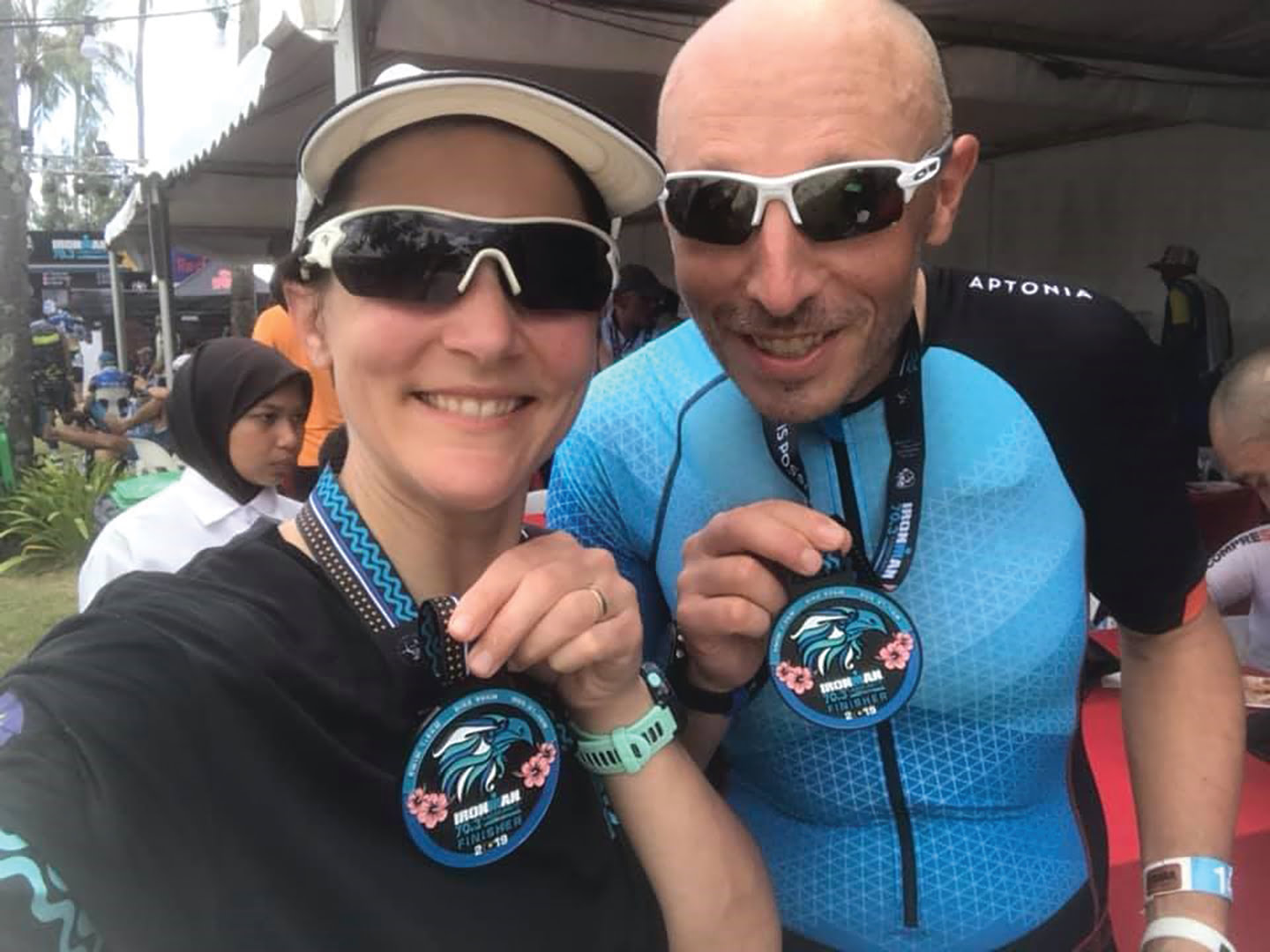 Ironman stars
Some of our triathlon members also compete in Ironman races, like Jelte who signed up for his First 70.3 Ironman last year in Busselton, Australia. The 70.3 Ironman consists of a 1.9km swim, followed by a 90km bike, then the 21.1km run leg. New members, Maxime and Juliette enjoyed a family tri-cation to Bangsaen 70.3 Ironman in February – and were due to race in the Desaru 70.3 and also Port Macquarie Ironman this year, before these races were rescheduled. During the year, dependent on goals, we organise a training long weekend away to either Bintan or Phuket – to get some more intense swim, ride, run sessions in – while also enjoying some relaxing downtime by the
pool. If you would like to get involved, or find out more about what we do, email triathlon@anzacycling.com
WHAT THE CYCLISTS SAY:
Christopher Bloch
(Road Director – ANZA)
"The club prides itself on scheduling rides at different distances, speeds, and parcours (route profiles) around Singapore, virtually 365 days a year. These rides set off at varying speeds for all levels and keep everyone together for a great and safe morning out. Regardless of the route, our final destination will always be the all important coffee with mates. Let's be honest – that's the real reason we ride!"
Stephanie Lim
"I joined ANZA Cycling four years ago and ride regularly with them during the week, as well as off-road CX riding. The best part is the community. I've met a wide range of people, attend regular club breakfasts, social evening drinks, and have made friends both on and off the bike. The female specific Chix group has been great too!"
Lucy Pollock
"What appeals to me about ANZA Cycling is not only their mixed rides but also being a part of their supportive ANZA Cycling Chix sisterhood. These women encourage, support and inspire me constantly."
Philippe Mouret
"While actively involved in ANZA's road cycling schedule I've also been doing more MTB as riding the jungles of Singapore is truly a unique experience. Apart from great trails, riding with monkeys, wild boar, and giant lizards is a whole new thing for me! The club provides an excellent opportunity to integrate quickly to life here in Singapore."
Haythem El-Ansary
"I joined ANZA Cycling prior to arriving in Singapore, back in 2014. It's a very welcoming club and I quickly got to know the keen triathletes in the group. I've been involved in a few of the triathlon training camps, and the contingent for local races, as well as the 70.3 World Championships in South Africa. I've also really gotten into all the social side; quiz nights, club drinks, club breakfasts, Christmas functions, and kit launches…all good chances for like-minded people to get together and catch up off the bike."
Words: Megan Kinder, Christopher Rawlings and Jason DuBois
Sign up now at anza.org.sg/sports/cycling