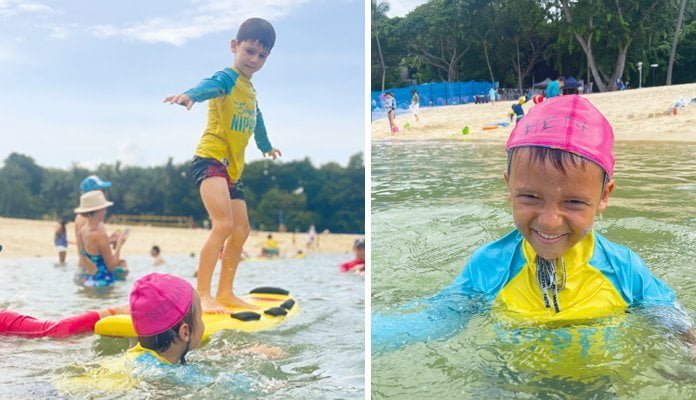 ANZA Singapore Nippers had a mid-year season break and resumed the second half of our 2021 season in early September. During that time, committee members discussed critical elements for returning to the sessions back on Palawan beach. New Singapore Sports Covid guidelines meant that group sizes were reduced from five to four child participants, with each group requiring an adult Age Manager – cue a plea for additional willing volunteers! 
We recognised that many parents who wanted to volunteer for ANZA Nippers were reluctant to do so due to the belief that they needed to be a Bronze Medallion holder, which is thankfully not the case. Some parents also understandably didn't feel confident taking the lead as an official Age Manager. To fix this, we recruited Assistants who worked under the guidance of established Age Managers who could show them the ropes. Taking the pressure off helped us to recruit more coaches which not only allowed us to practice safe distancing, but also opened up spots for long awaited new members on our waitlist. A big shout-out has to go to all our Bronze Medallion holders, Age Managers and Assistants, who make Nippers possible each week. 
 

U6 – Jaquelyn Molloy, Nick Sprosen, Auspen Chia

 

U7 – Stephanie Condon, Rick Pratt, Anny Tampling, David Livanes, Andrew Perkins

 

U8 – Sonya Thompson, Nick Tymms, Hugo Sach

 

U9 – Heidi Monro, Paul Harding, Damien Tampling

 

U10 – David Howard, Don Haslam

 

U12 – Arran Pearson, Kevin O'Reily, Arran Pearson

 

U14 – William Green, Tully Cushman
Keeping focused
Our goal for ANZA Nippers this season is to consolidate. We've seen an outflow of experienced parents and Nippers during the Covid period, therefore we're striving to build back up to pre-pandemic numbers by getting more parents involved and qualifying for more Bronze Medallion holders to provide cover for water safety. Hopefully Singapore will continue to open, and we can return to full age group teams and integrating our fun day activities for all the family.
Looking forward
We'll continue to keep our team spirit alive and focus on long-term endeavours. We'd love to return to community events in 2022 and rebuild the club's infamous family outings and fundraisers. We'll also continue to push forward with our current upskilling plans for our beach volunteers to be more knowledgeable in first aid, life saving and team building activities. 
New season highlights from our Age Managers
We love ournewly married Age Managers, Damien and Anny Tampling, U9 and U7, who say:

 
"The sense of community and helping kids build their confidence is really special. There's nothing better than starting Sunday on the beach with children who are full of energy and excitement. It's the perfect way to enjoy the weekend – sun, sand, no surf, but lots of fun!"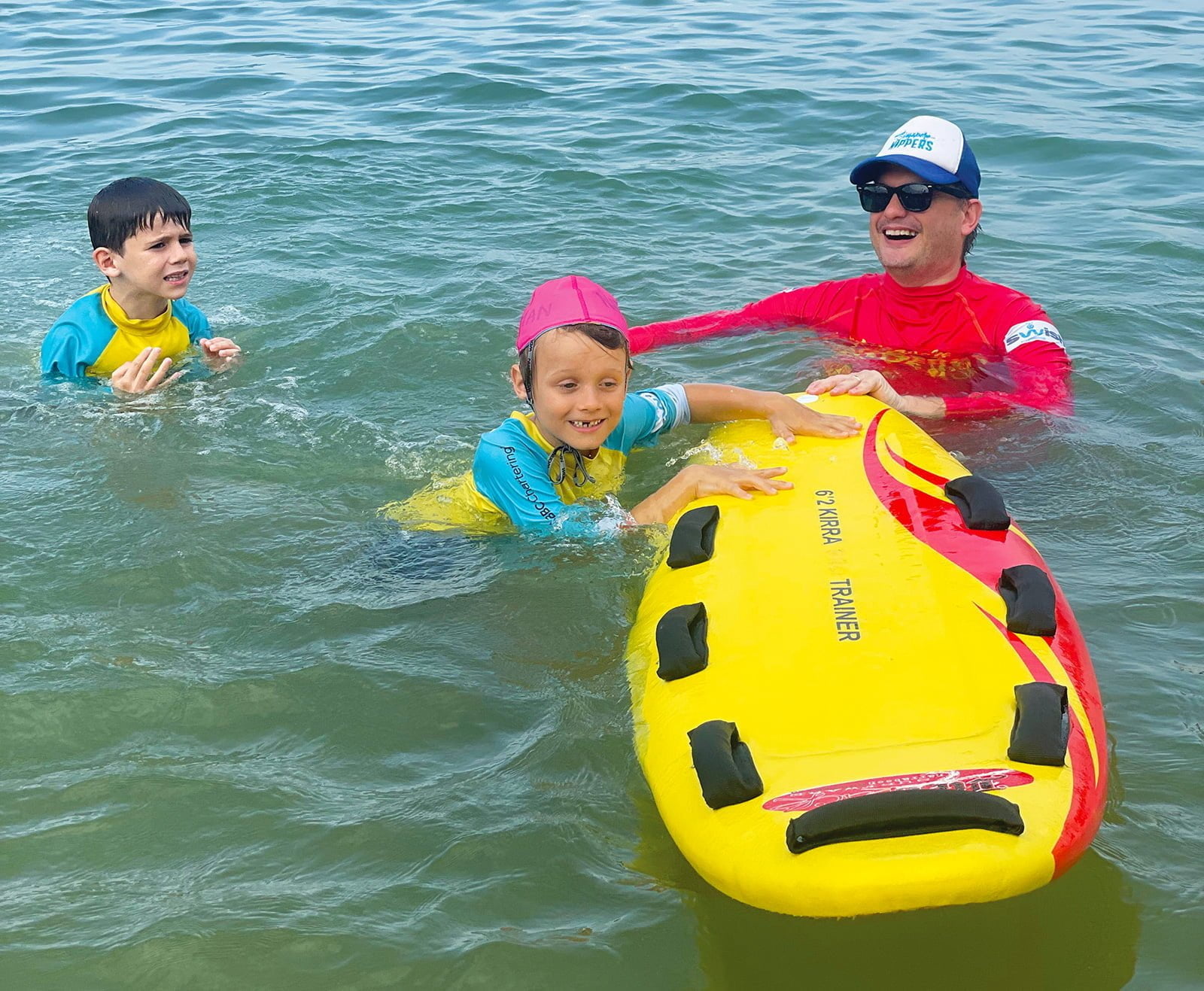 "I was raised 13 kilometres east of Auckland CBD in Bucklands Beach. During my teenage years I taught sailing and water safety at an American summer camp, and this is where I learnt the joy that comes with passing on my passion for the water to kids. Being part of Nippers takes me back to those days. I have a whole heap of fun, spend time with my family, and give back to the organisation that has given my children joy and confidence over the past three years."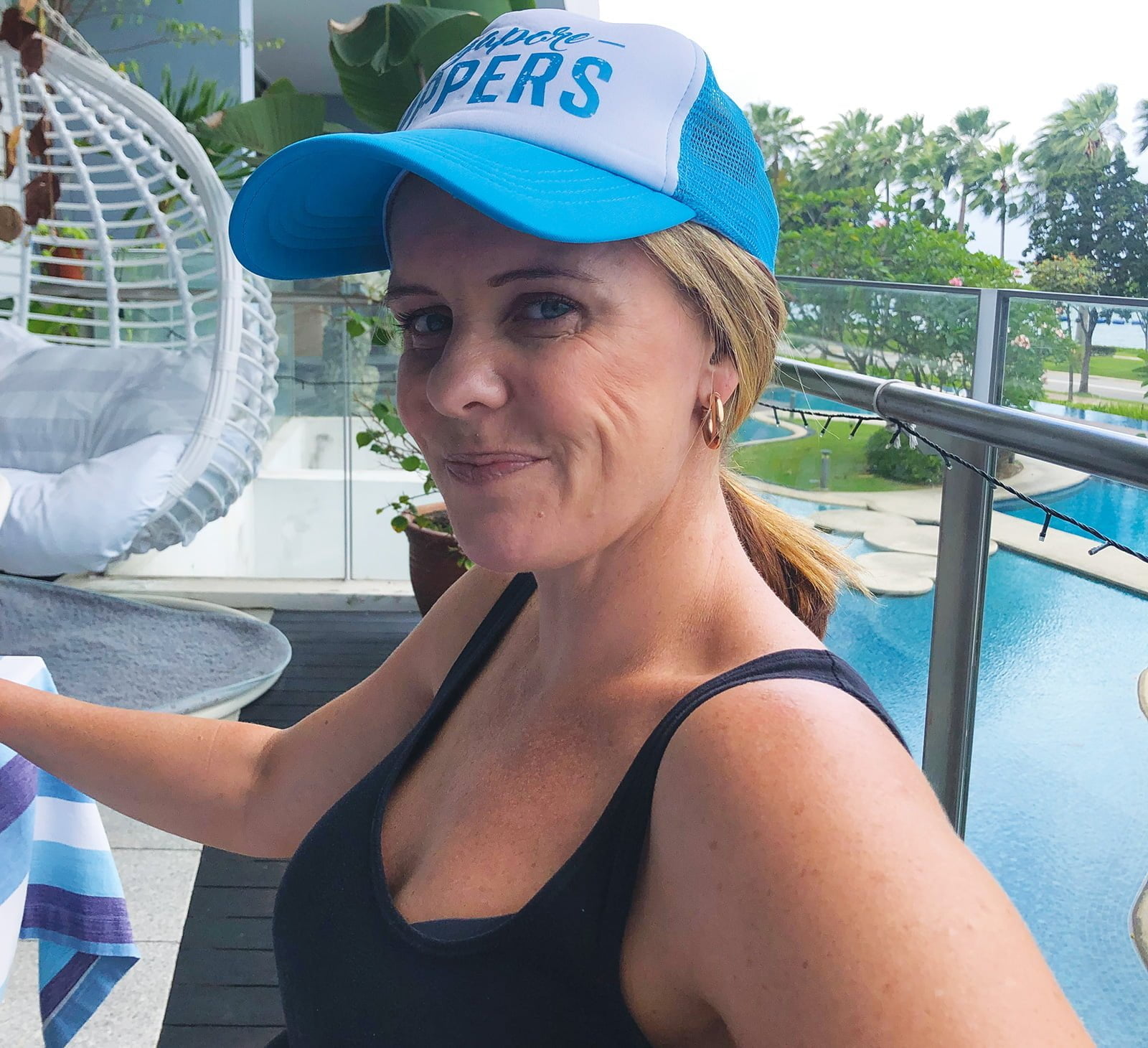 "U7s used the tubes for the first time, and it was a total disaster with the kids not sure who was rescuing who by the end! It all took place under supervision of course, but also made for a lot of laughs. The kids loved the games with favourites being Walk The Plank and the double relay races."
"U9s sharpened their skills with tube and board rescues early this year."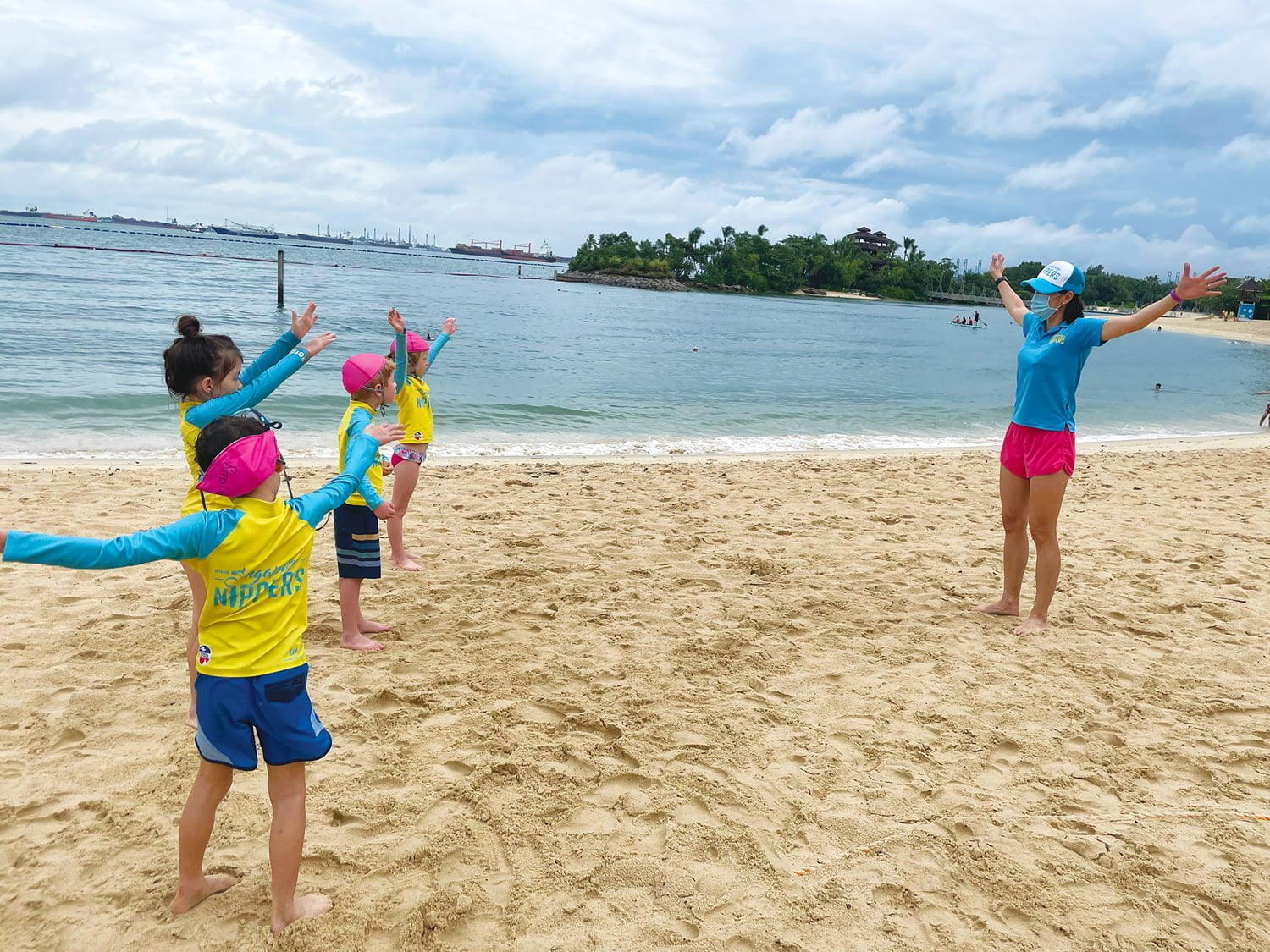 U6: Jaquelyn Molloy
"Our U6 kids were able to head down to East Coast Beach for a session and to Coney Island for a hike as an alternative due to Sentosa's stricter restrictions at the start of the season. It was great to see parents banding together to manage groups sizes set out by the government, while providing a fun and social environment."
Nippers Volunteer Spotlight
Sarah Myers, Volunteer Committee Member
"Like many others, Covid-19 has forced me to slow down. While doing so, I often found myself daydreaming about the New Zealand ocean. More specifically the hectic waves and salt in the Wellington air (or should I say wind?). Starting a family during a pandemic emphasised for me just how important it was to find this connection to nature again, and to support the next generation to do the same. Volunteering at Nippers while job hunting really ticked all the boxes. It was a no brainer when I saw they needed help to get up and running again. Now I'm just counting down until my little boy is old enough to join!"
Stay up to date with ANZA Singapore Nippers news at anza.org.sg, on Facebook @SingaporeNippers or by following our Instagram @sgnippers