The celebrations may feel different this year, so this year we're recommending staging a Festive Feast Revolution and shaking up your Christmas dinner. Kicking off the series is Executive Chef Saurabh Udinia from new hotspot Revolver. It's out with the turkey dinner and in with his personal respin of roast duck leg instead. Next week we see the back of brussels sprouts . . .
"
This dish is representative of an Indian Christmas
to me"

 
by Executive Chef Saurabh Udinia at Revolver (@revolver_sg)

"My first proper Christmas dinner was baked turkey at a friend's house in Kerala. They typically don't have ovens there, so they use traditional techniques to marinade meat in masala. I've transformed the recipe from an Indian curry dish to a Duck Leg Roast. It retains the techniques and spices used, but contains more love as it's created with my family and friends in mind."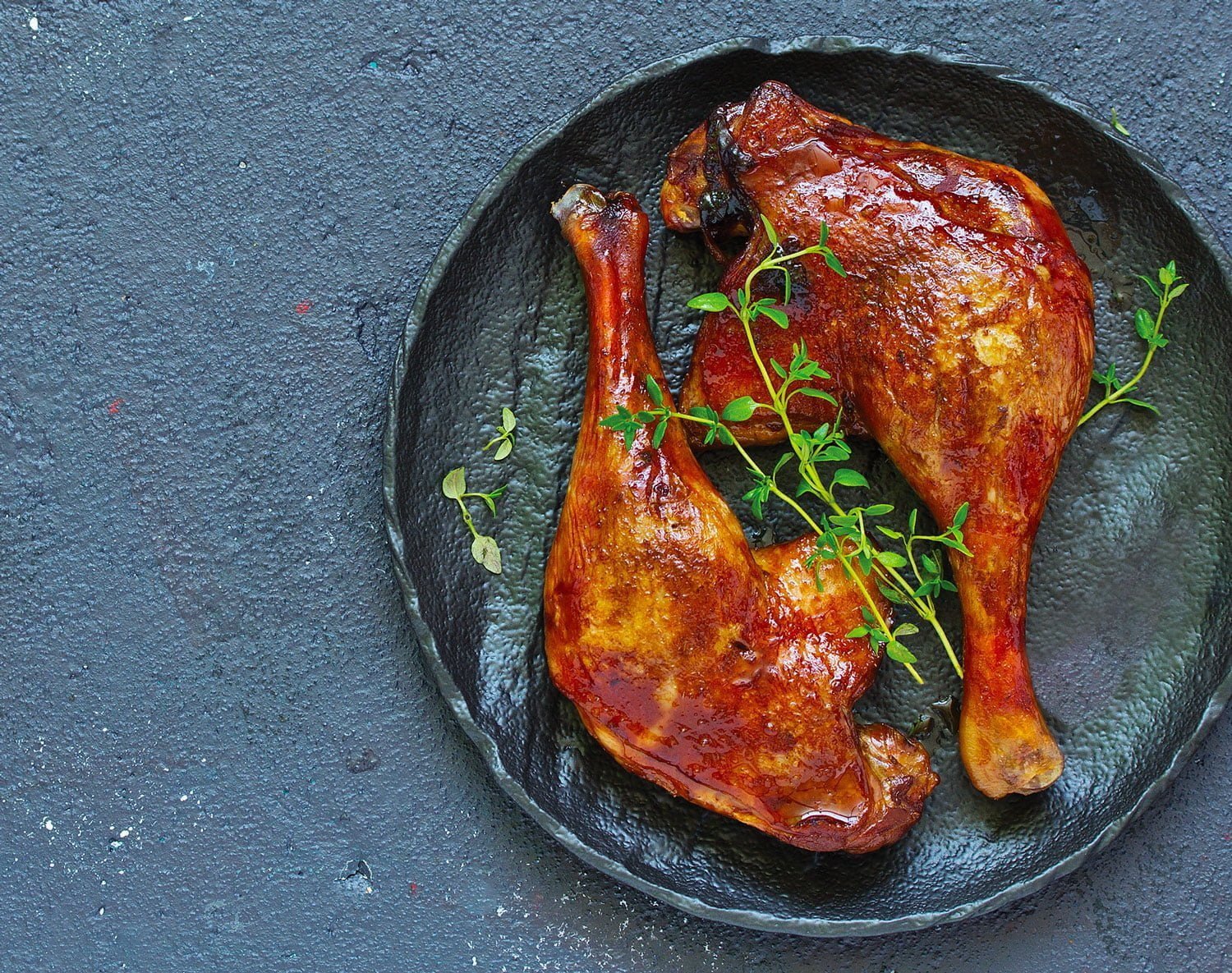 Out with the: Turkey Dinner
In with the: Duck Leg Roast and Spiced Potato Chokha Mash
Ingredients
Duck Leg 

2 duck legs (120gms each)

30ml Chardonnay vinegar

 

200g chopped pearl onion

50g chopped ginger and garlic

 

5g chili powder

 

10g coriander powder

 

5g turmeric powder

 

10g garam masala powder

5g black pepper powder

Salt to taste

100g sliced red onions

 

Bunch of curry leaves

100ml ghee

 

Spiced Potato Chokha Mash

200g medium baked potatoes

 

20g garlic

 

10ml lemon juice

 

10g green chilli

 

5g black pepper

 

2ml mustard oil

 

100g medium onion

 

20g coriander leaves

 

Salt to taste
Method
For Duck
Grind the ingredients to a fine paste. Marinate the cleaned duck pieces with half of the ground paste and vinegar. Keep it aside for one hour.

Roast the marinated duck legs over woodfire or tandoor. Keep it aside. 

Add ghee to the pan and the finely sliced the onions and cook. When the onion becomes golden brown colour add the remaining half of the ground masala. Fry until the oil separates.

 

Keep aside. Finish the roasted duck in this masala.
For Potatoes
Peel and mash boiled potatoes and transfer them to a bowl. Keep them aside for a few minutes to cool. 

Chop coriander leaves, onions, green chilli and garlic.

Add onions, garlic, mustard oil, lemon juice and coriander leaves to mashed potatoes. Mix well.

Season with salt and black pepper and mix well.
To Serve
On the serving plate, place 2 tbsp warm potato chokha mash. Top it with the duck roast and garnish with some fried onions and curry leaves.