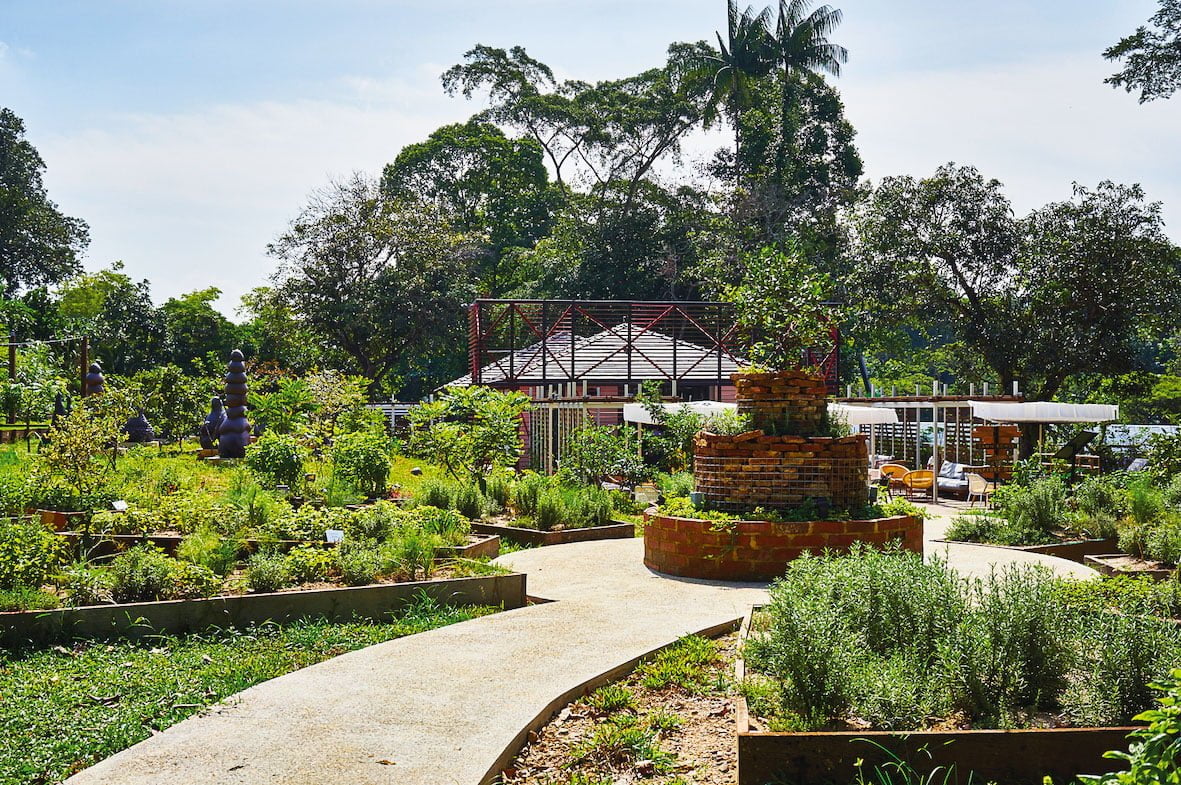 As a girl who grew up in the heart of the countryside, I am au fait with a fresh vegetable. An earth-tinged potato, a bright green string bean, and a crunchy carrot complete with its leafy bits are a taste of home for me, which – let's face it – is something that many expats are hungry for right now.
So, it's with great joy that Open Farm Community (OFC) has launched a new 'Farm Feast' menu full of dishes packed with ingredients that are sustainably produced and humanely farmed from trusted local suppliers and vegetables handpicked from their on-site garden.
The new family-style tasting menu was conceived on the back of increasing dine-in restrictions and pandemic fatigue. Eating at home can feel monotonous, dining out can feel stressful. With this in mind, founder Cynthia Chua worked with head chef Oliver Truesdale to create 'Farm Feast'. Offering hearty and healthful meals in a relaxed setting, the aim is to reignite the fun of restaurant dining and to bring people together through communication and communal food (like the good ol' days).
The relaxed setting at OFC works from the get-go. My friend and I both arrive for dinner after a busy day, and the twinkly fairy lights, warm tropical breeze, and our table being on the outdoor deck in between the actual crops works magic on us. With a glass of natural wine in hand (they host over 1,000 organic and biodynamic wines from around the world), we are good to go.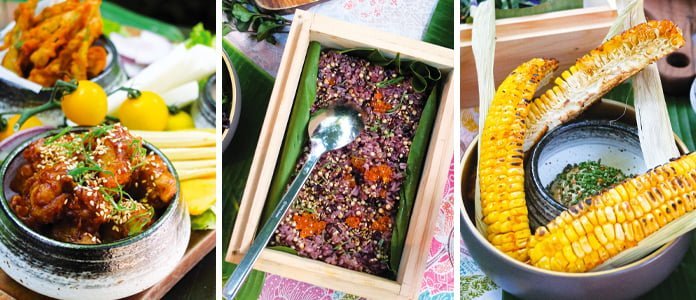 We keep our set-menu pescatarian, keen to see the veggies sparkle as the stars of the show. The bar begins high with Cauliflower Wings (shaped like chicken drumettes) which are coated in an addictive tamarind miso sauce and sprinkles of sesame and green onions. Every flavourful bite feels gently chewy on the outside and melt-in-your-mouth-in the middle (and also, nothing like cauliflower!). The SG Grown Radishes feel completely unique here in Singapore and present a raw crunch of purple, accompanied by lashings of cultured cream and a sourdough crumble. Locally sourced pumpkins come smashed with splashes of wild honey, mustard and seeds for a nutty crunch.
Fresh Seared Hokkaido scallop medallions arrive atop a creamy Hokkaido corn puree seasoned with ground black lime and a hit of wasabi. The house-farmed OFC Farm Sweet Corn – blistered till sweet and served with a dip of green peppercorn, shimichi and olive oil – makes us forget that meat exists altogether.
While we're reliably informed that the Grassfed NZ Short Ribs, doused with mole sauce and three treatments of local onions, is a firm favourite, we're hooked on herbage. The steamed Tiberias Barramundi fillet in smoked mussels cream, smoked ikura and puffed pulut hitam, is chunky, light and boasts an Asian familiarity without being overpowering.
Integral to the experience are the accompaniments. All orders come with Ancient Grains and Seeds, and house-made pickles such as QJ's Kimchi – a take on the Korean staple that ferments the likes of broccoli stems and melon rinds in spice.
Closing the feast, we cleansed our palates with a refreshing Cucumber Sorbet before nose-diving into a decadent chocolate dessert made from Single Origin beans.
Verdict: Gather a gang together for the communal sharing of wholesome dishes that provide a taste of great food and freedom. Just don't expect me to give you any of my Cauliflower Wings.
Open Farm Community's Farm Feast caters to all dietary requirements and requires the whole table's participation starting at S$88 pp from 6pm-9pm daily. Dishes change seasonally.
Open farm Community
130E Minden Rd, 248819
openfarmcommunity.com