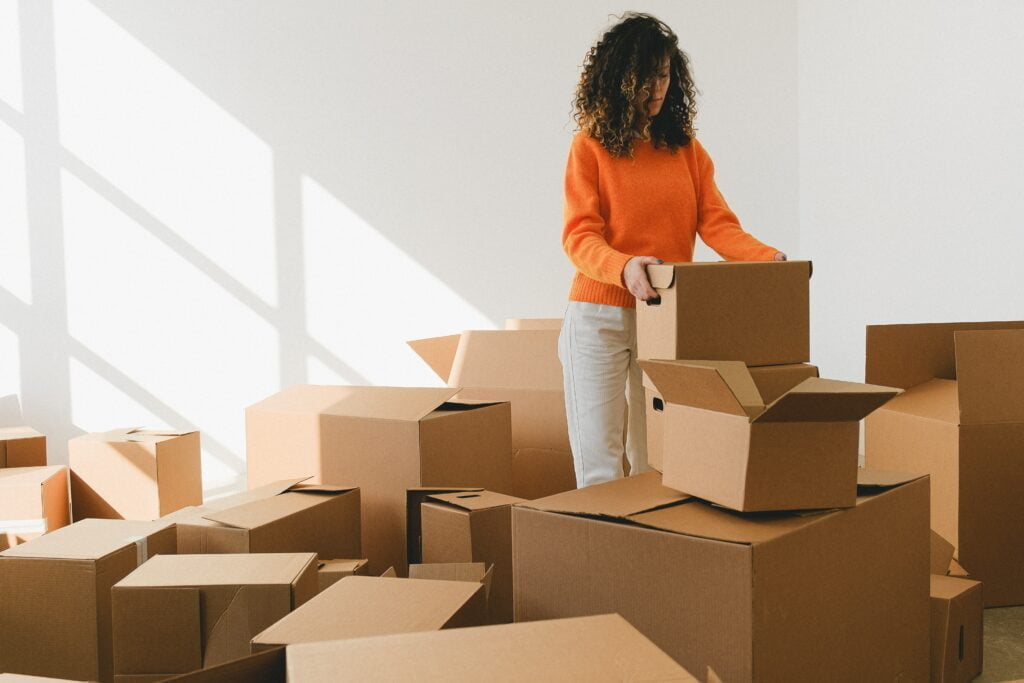 As a single parent, handling an entire house move on your own can feel overwhelming. Not only do you have your possessions to worry about, but your child or children too. While ensuring all of your belongings are safely and successfully transferred to your new home, there's the double drama of ensuring your kids are okay as you do so. With so much to think about, SIR Move Services has put together a canny survival guide for single parents to make this transition period as hassle-free as possible. 
Consider a systematic process that can help your plans for moving house on track and coordinated. The first step to staying organised is creating a moving checklist. 
De-cluttering helps to reduce your home moving costs and may bring in some money if you plan to sell some stuff. You can decide to trash, sell, donate or recycle any belongings you no longer need. 
Be sure to include descriptive labels alongside the destinations for each packing box. For instance, a box containing kitchen appliances should have the location, 'the kitchen' also spelled out on the box, instead of just writing 'appliances.' 
Consider a babysitter and pet-sitter 
Trying to pay attention to your kids while supervising your house will de distracting and confusing. Ask a babysitter to take care of your kids. We also recommend moving them entirely out of the house or to a room where they can be safe. If you have pets, consider a pet sitter to attend to your furry friend and make the moving process easier.  
Avoid moving house at regular periods
It's crucial that you choose the time you move carefully. Moving at periods when your kids are supposed to begin school might fall in the summer. At such times movers are usually extremely busy. To ensure you get the best service at an affordable cost, you need to thoughtfully and correctly set your moving schedule. 
Before now, you could easily broadcast your need for help to your friends and family and have them help you with your move. In present times, observing the COVID-19 physical distancing rules won't be possible if you have too many people working with you. Therefore you need to invest in a professional full-service mover. The full service will include everything from packing, loading, transporting, unloading, and placing your boxes and furniture wherever you want them. 
Having a bag of essentials will keep you comfortable for the first two days in your new home. This bag should contain your documentation, toilet essentials, kitchen essentials, personal electronics, medication, clothes, and pre-made meal kits. 
Ensure all your essential utilities at your new place will be turned on by the time you get there. Be sure to speak to the right companies to turn off your electricity, water, gas, and internet at the right time and have them turned on the minute you walk in through the door in your new place. 
ABOUT SIR MOVE
Established in Singapore in and Malaysia since 2006, SIR Move Services is a Singapore/British brand and it is a moving company that continues to build a business based on integrity and trust. SIR provides Complete Move Solutions for International, Commercial and Domestic Relocations inclusive of storage and insurance. We move pets too. Moove My Box (MMB) is the newest addition to our suite of services allowing customers to ship small shipments faster. Similar to Air Express Delivery with the addition of packing and collection services. SIR Move is a qualified FIDI/FAIM Quality Mover.
SIR Move Services
Email talk2us@sirmove.com
Visit www.sirmove.com
Call 65 65347345