Internationally acclaimed Taiwanese restaurant Din Tai Fung is not just a Singapore favourite, but a global hit. The food is served efficiently, and the quality well deserves its many accolades. The New York Times rated it one of the top 10 gourmet restaurants in the world, and in 2010 Din Tai Fung Hong Kong earned its first Michelin Star.
With the Lunar New Year around the corner, everyone looks forward to the celebrations which include the customary tradition of Yu Sheng. So, when Din Tai Fung invited us to the presentation of its special Lunar New Year Yu Sheng, they didn't have to ask twice.
Yu Sheng is one of the most iconic dishes eaten during the Chinese New Year festivities. Each ingredient represents different blessings and elements of health, luck, wealth, and happiness, and once placed on a (very large!) plate, you toss the ingredients using chopsticks in a ritual called "lo hei" (meaning to rise). It's a loud, messy, and unique occasion that brings people together as they wish for togetherness, bountiful blessings (and both eyes, if you're standing next to someone with a vigorous tossing action) for the upcoming year.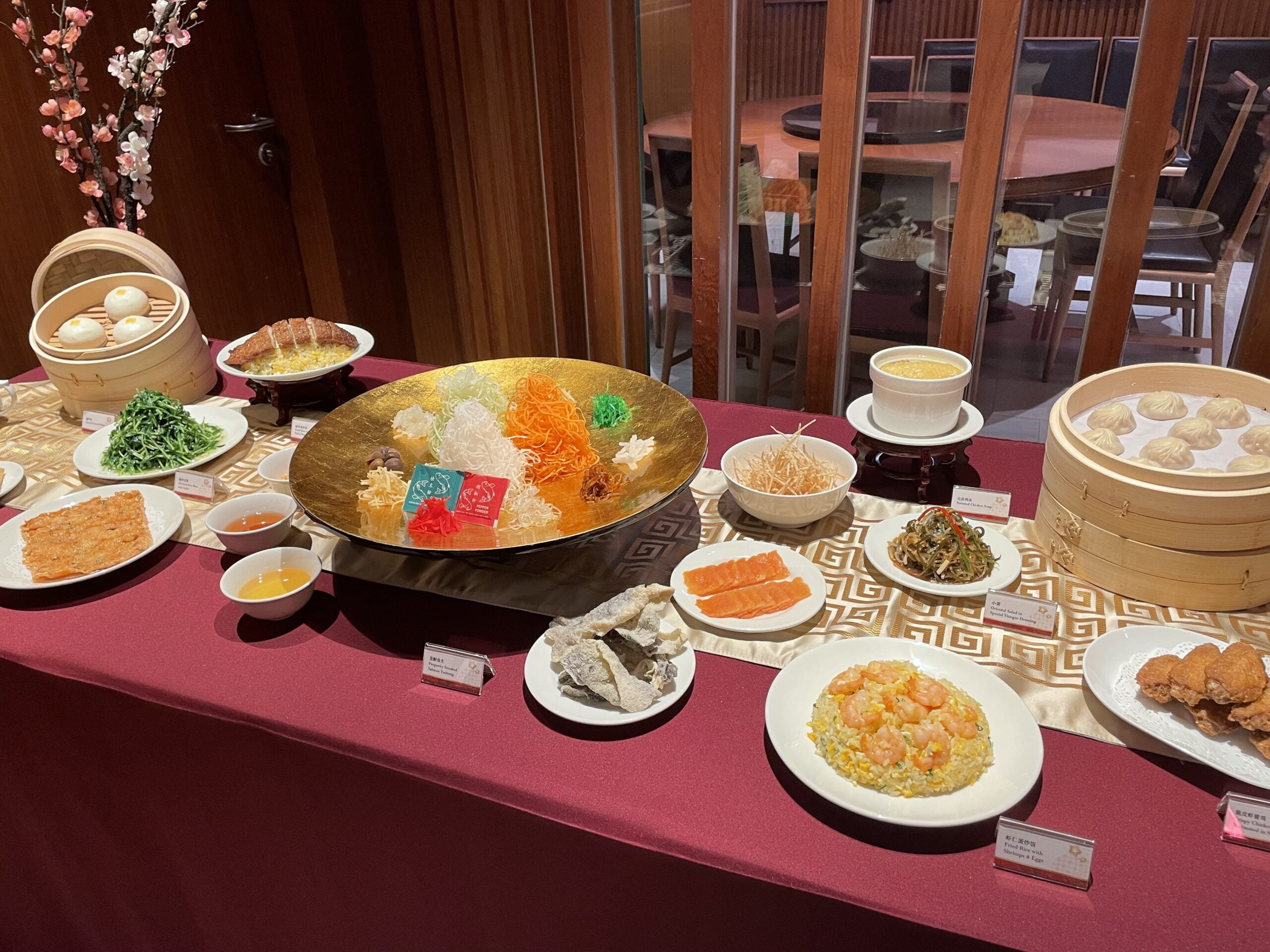 To usher in the Year of the Tiger, we had the Classic Prosperity Smoked Salmon Yu Sheng ($48.80, serves 4-6) comprising flavourful Norwegian smoked salmon served alongside colourful and refreshing ribbons of carrots, and green and white radish. Additional ingredients included specially toasted white sesame seeds and fragrant roasted peanuts. Completing the taste was Din Tai Fung's in-house signature auspicious plum dressing that is delicately balanced with just the right amount of sweetness. A serving of Crispy Yam Strips created an added crunch.
Sliced Smoked Salmon (6pcs, $9.80/serving), Crispy Yam Strips ($3.80) and Fried Salmon Skins (6pcs, $4.80/serving) are the "top-ups" available; we had no shame and ordered all three – after all, this is a once-a-year event. The Fried Salmon Skins were a hit with all, with everyone at the table agreeing that they each gave the Yu Sheng a deeper layer of texture and flavour. There's also a Vegetarian Yu Sheng ($39.80, serves 4-6), which still packs in all the fortune, just without the pickled scallions and smoked salmon. Crispy Yam Strips ($3.80) are available as an added extra.
In addition to our Yu Sheng, we dived into some Din Tai Fung classics that make for a winning celebratory menu. The whole table loved the Oriental Salad in Special Vinegar Dressing which was a lite and refreshing treat. Next came the Crispy Golden Prawn cake, another classic that everyone enjoyed, but the showstopper was the Sliced Duck in Crispy Pastry (second rounds were necessary). As for veggies, a superb plateful of Stir-fired Dou Miao with garlic was the ideal side order.
Fried rice is another must here. We had the Egg Fried Rice and the Shrimp Fried Rice accompanied by a succulent pork chop – needless to say, a favourite vintage dish. No meal is complete without dumplings. A round of the spongy Steamed Pork Buns soon arrived followed by steamy basket of Din Tai Fung signature Steamed Xia Long Bao. The time spent devouring these delicious creations was the only time the table went quiet.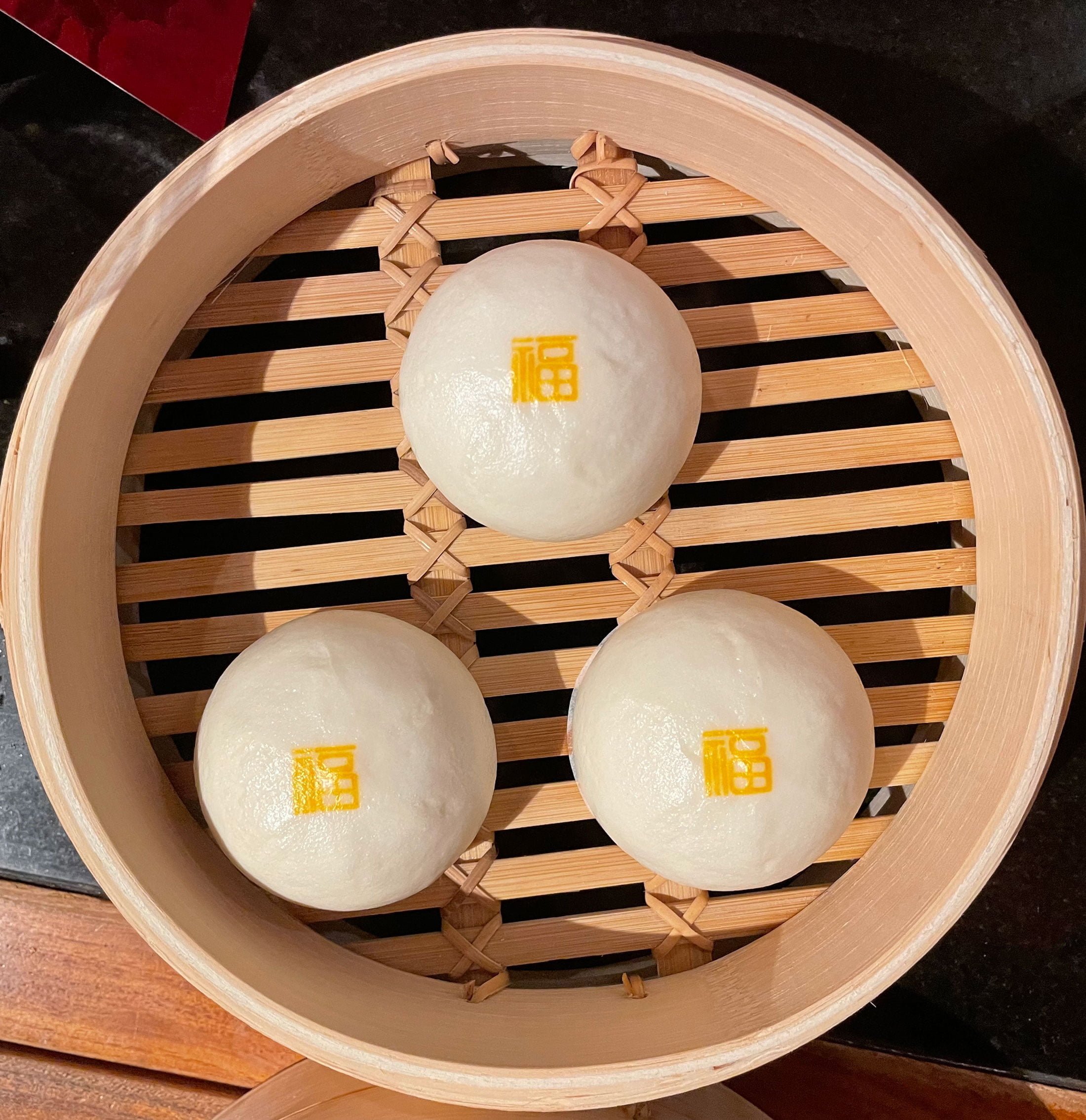 Lastly, for dessert we had the Steamed Egg-Yolk bun. This velvety bun was filled with a velvety runny egg custard steamed to a perfect consistency and sweetness, and it hit the spot with all of us.
A visit to Din Tai Fung is always a treat with appetising food and attentive staff. Din Tai Fung's Prosperity Smoked Salmon Yu Sheng has added one more reason to enjoy a memorable meal at locations islandwide.
Din Tai Fung
Locations Islandwide
dintaifung.com.sg