As expats in Singapore we are lucky to be surrounded by a strong culture and rich heritage, but how much of the red dot do you really delve into? In the final part of our three-part series where we profile expats who are embracing local life, we chat to Yvette Smith about her own Peranaken roots and how she works hard to keep history and storytelling alive through her unique creativity.
"I want to promote a greater pride about Singapore's heritage, animals and food"
Yvette Smith is of Australian and Peranaken descent, and lives in Singapore. She launched her jewellery company, She Loves Blooms, in July 2020.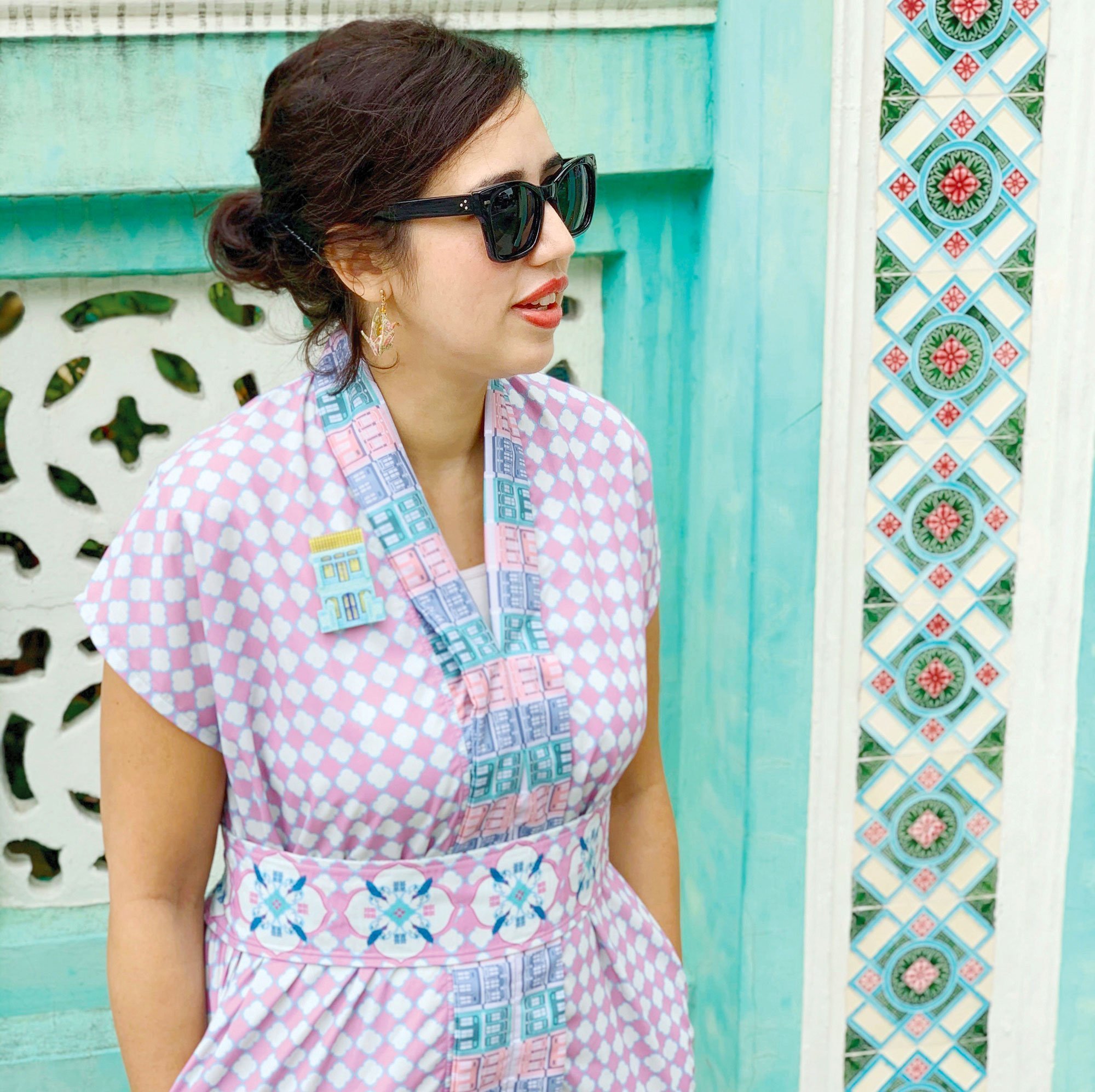 Please describe She Loves Blooms to me …
She Loves Blooms is an acrylic jewellery online shop and my side hobby. I design quirky brooches that bring awareness to endangered animals, but also amplify the local Asian culture. Ultimately, I want to create a greater pride about Singapore's heritage, animals and hawker food.
Why did you launch your business?
I read a lot about Singapore's endangered animal species, particularly the Pangolin and Slow Loris, and I wanted to highlight this. My first two brooches were Polly the Pangolin and Leila the Slow Loris. Every brooch I design is associated with a specific story, event, or occurrence that aims to help people start a conversation. My food-based designs are particularly good for this!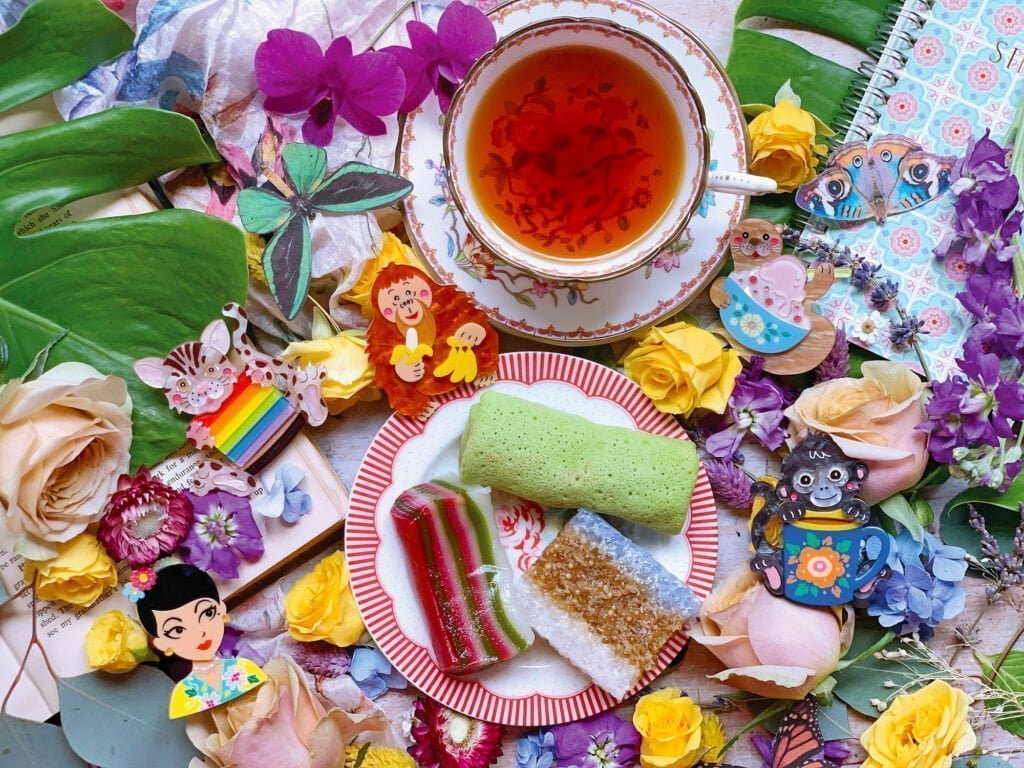 You are of Chinese Peranakan and Australian descent. Were you raised in one culture more than the other?
I'm very fortunate to experience both. On my mum's side of the family, the Chinese Peranakan experience is rich and diverse. While growing up I got to experience yummy Peranakan cuisine made by my grandmother. On my dad's side, I had the Aussie family bush life. My paternal grandmother taught me the importance of different plants and the magical healing qualities of bush medicine. 
Have you always brought local elements into your pieces?
Being immersed in Singaporean culture has profoundly influenced my designs. For example, my love of Peranakan shophouses led me to design my Peranakan Shophouse brooch. I love Peranakan colours – I remember watching my grandmother pick out her baju kebaya as a young kid and admiring the colours and details in each batik design.
Which parts of Asian culture are you particularly drawn to?
South East Asia's Indigenous peoples are fascinating to me. Some indigenous hill tribes (Karen, Hmong, and Iban tribes) are recognised for their aesthetic in handicraft and textiles. I'm fascinated by their colourful handicraft beadwork and detailed embroidered outfits, and how each piece is unique and handmade, just like my brooches.  
Can you share any exciting business plans for 2022?
The Nyonya brooch is a portrait of my maternal grandmama. I hope to create more portrait women-themed brooches  featuring Singapore's rich cultural diversity. Stay tuned! 
www.facebook.com/shelovesblooms/
Instagram @shelovesblooms