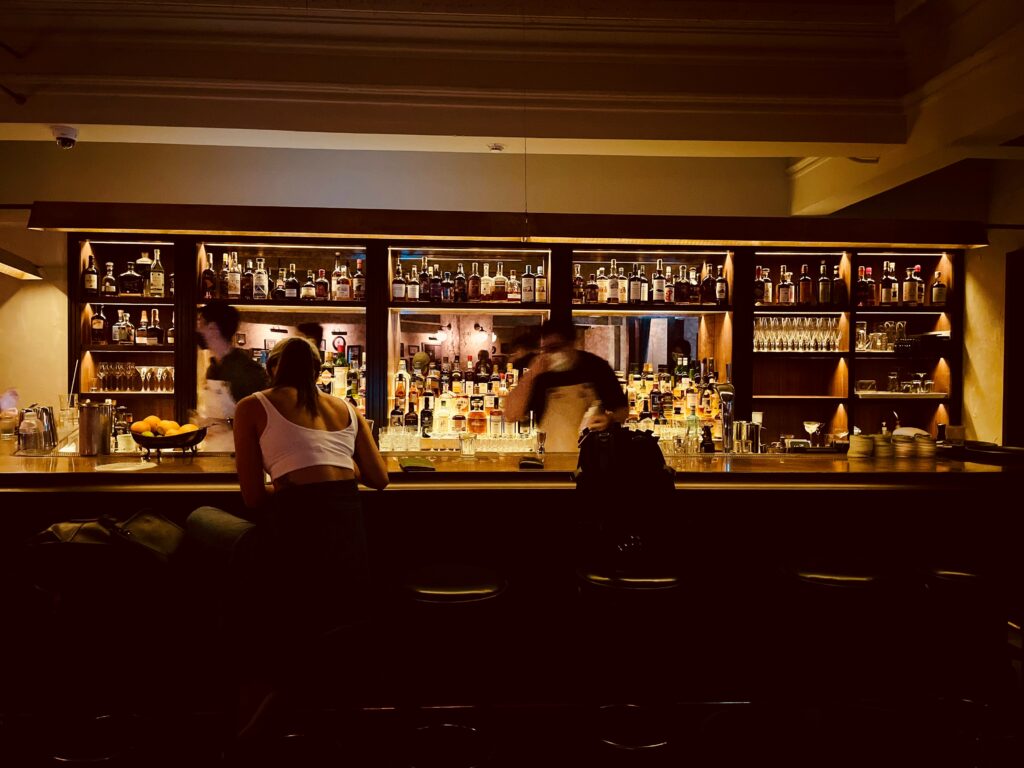 Those who've been in Singapore a while and remember the heady days of life in the tropics pre-pandemic, might recall a very popular bar called Sugarhall on Amoy Street. It closed back in 2018  due to building renovations, but today it returns, triumphant, with a new look, lease of life and location in Raffles Place. 
Now occupying the same building as new restaurant and sister brand Rosemead, both are run by the Jigger & Pony Group. As with all the best bars, you enter Sugarhall via a back alley and head up the industrial-feel stairs wondering where the heck you're heading to. You're greeted by dark wood accents, distressed walls and exposed pillars, low-lit lighting and an atmosphere  reminiscent of a homely English pub. 
In with the new
The old Sugarhall was very rum-focused, and the new iteration Sugarhall continues in that fashion, redefining the classics we know and love with a twist of rum. Headed by bar operations manager Davide Boncimino and principal bartender Sam Loh (who was part of the original Sugarhall team), they offer a menu of 20 cocktails, which are mostly classics and split evenly between rum and other spirits.
We start the night with a Dark & Stormy, a classic highball that came darker and stormier than we bargained for, properly waking us up for the night ahead with an eight-year-old Hampden Overproof rum carrying notes of pineapple, accentuated with fresh lime and house-made "I Shot the Ginger" ginger beer that's brewed in collaboration with The 1925 Brewing Co. A spicy warmth came courtesy of the triple ferment of young, old and galangal ginger.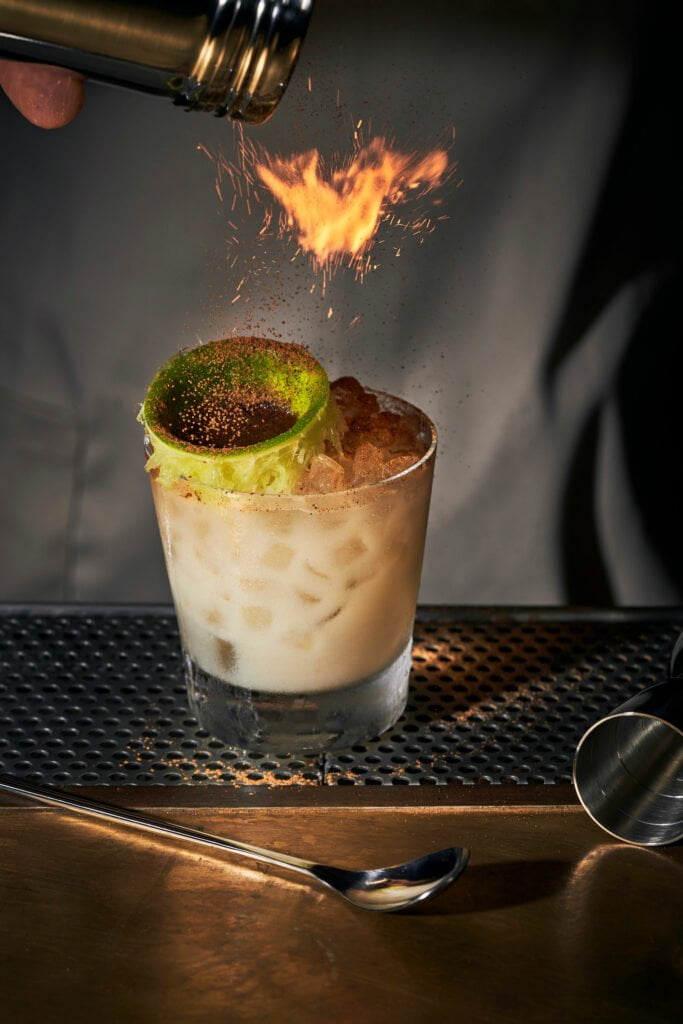 After an invigorating start we played it a little smoother and safer with our second tipple, opting for the Mango Colada, currently one of Sugarhall's new favourites, and for good reason. Blended with house-made mango sorbet, the presence of coconut water, Chalong Bay sweet Thai basil rum and a hint of coconut cream results in the classic colada with a punchy twist. Being sweet of tooth, and fan of anything that reminds of us of being on a beach, this was an absolute banger!
Continuing down the sweet route but without the rum, we tried the Sugarhall's Pornstar Martini English because that's what you do after two fabulous cocktails and you're feeling flighty. The  savoury taste of passionfruit combined with Grey Goose Vodka and a squeeze of lime and pandan tasted fresh and confident. When poured or sipped with Prosecco (which came on the side), the saltiness was accentuated with a dry but effervescent lift.
"Sugarhall is  a cocktail pub that happens to love rum," says bar operations manager Davide. "You come here for the good times. If you're open to it, we'll introduce you to rum, maybe we'll convert you to it."
Rum of the Month
As part of the conversion plan, the bar has a Rum of the Month programme that includes rum flights and an Old Fashioned made with premium expressions. And because size is everything, you can upsize your Dark & Stormy to the Mega Stormy – served in a huge glass stein. For the ultra-thirsty or groups of friends, a bottle of rum comes with The One Punch Rum punchbowl (S$250), which you can pour into the mix as and when the need takes you.
In true British pub style, a food menu of traditional fare is on the agenda for Sugarhall  by Rosemead chef David Tang, but still under curation. We've heard rumours of country pate, tuna dip, burgers and beef  pies, which is exactly what you need when the drinks, service and ambience of a bar are as good as this.
Cocktail prices range between S$22 to S$28. There's also a Happy Hour deal between 4pm-6pm daily, with selected cocktails for S$14. Sugarhall is located at Cecil St, Level 2 19, Singapore 049704. Book here.