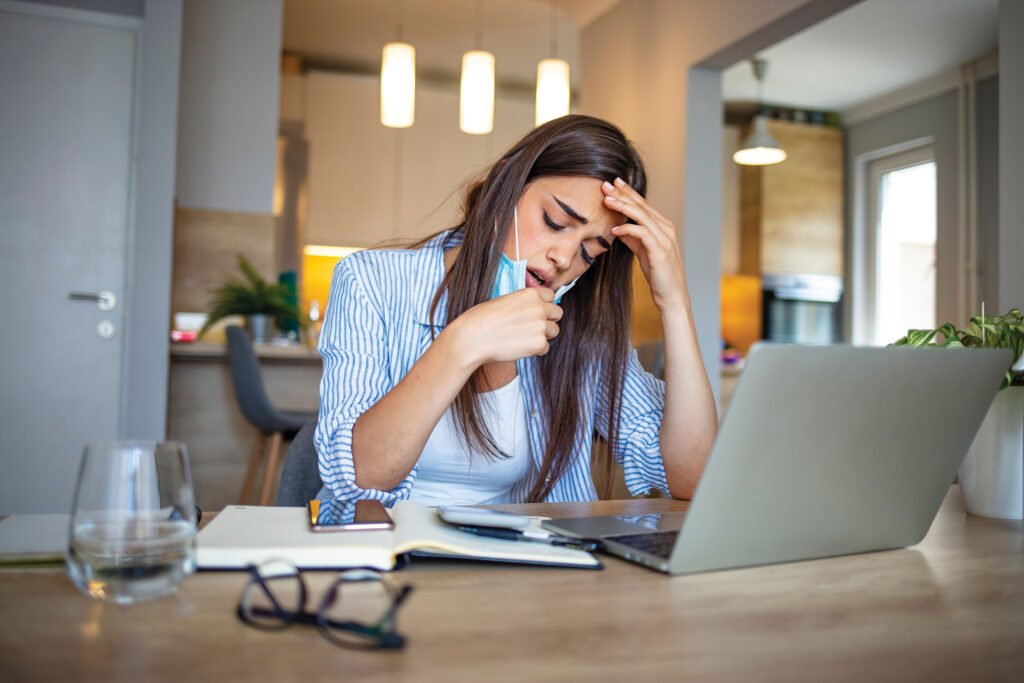 What do we know about long Covid so far?
Unfortunately, there's no simple answer. As we accumulate data we'll understand more, but for now it can be divided into three categories:
Acute Covid-19 with symptoms of Covid-19 infection for up to four weeks.
Ongoing symptomatic Covid-19 where symptoms may last between four to 12 weeks.
Chronic or post-Covid-19 with symptoms lasting for more than 12 weeks. Various symptoms can affect multiple organs, which fluctuate in intensity and mature over time.
It's worth noting that a diagnosis of post-Covid-19 syndrome doesn't necessarily need a positive test for Covid-19 infection. This is because many individuals experiencing post-Covid-19 syndrome have often had a relatively mild illness or been asymptomatic, and hence, an undiagnosed Covid-19 infection.
What are the symptoms?
The most common tend to be fatigue and sleep disturbance. Those experiencing chronic post-Covid-19 syndrome notice anxiety and breathlessness. Also:
Fatigue, fever, body aches and pains
Breathlessness, a cough
Chest pain, chest tightness, palpitations
Headaches,changes in sleeping pattern, dizziness
Changes in vision
Numbness or tingling hands and/or feet
Abdominal pain, nausea and vomiting, diarrhoea
Weight loss or reduced appetite
Muscle or joint pains
Mood changes
Skin rashes, hair loss
Tinnitus (a ringing sound in ears), ear aches, sore throat, loss of taste and/or smell, nasal congestion
Who gets long Covid?
At present we don't know why some people develop post-Covid-19 syndrome and others do not. Early worldwide research has highlighted some risk factors:
Prolonged low oxygen levels and/or admission to intensive care unit (ICU)
A history of some pre-existing lung-related diseases
Higher body mass index (BMI)
Older age adults
Females
White ethnicity
What about children?
As a parent, I appreciate this is a great concern for many people. Most children affected by Covid-19 infection tend to be asymptomatic or have less severe disease than adults. Studies are underway on the long-term effects on children, but sadly we cannot put knowledge before the current amount of data available.
What do studies reveal?
Latest findings reveal that children may experience respiratory-related concerns and general symptoms, such as headaches, as long-term related effects of Covid-19 infection. These conditions don't usually require specialist intervention. Taking a holistic view, it's worth noting that the pandemic has led to nearly a third of all children and adolescents reporting anxiety and/or sadness, regardless of infection status.
What should I do if I have symptoms?
Please visit us. We have two clinics – in the CBD and the West – we can help!
How can a GP help?
Find Osler Health clinics at 328 North Bridge Road, #02-27 Raffles Hotel Arcade, 188719 and 1 Vista Exchange Green, #B1-27, The Star Vista,138617. Email us at raffles@osler-health.com or starvista@osler-health.com