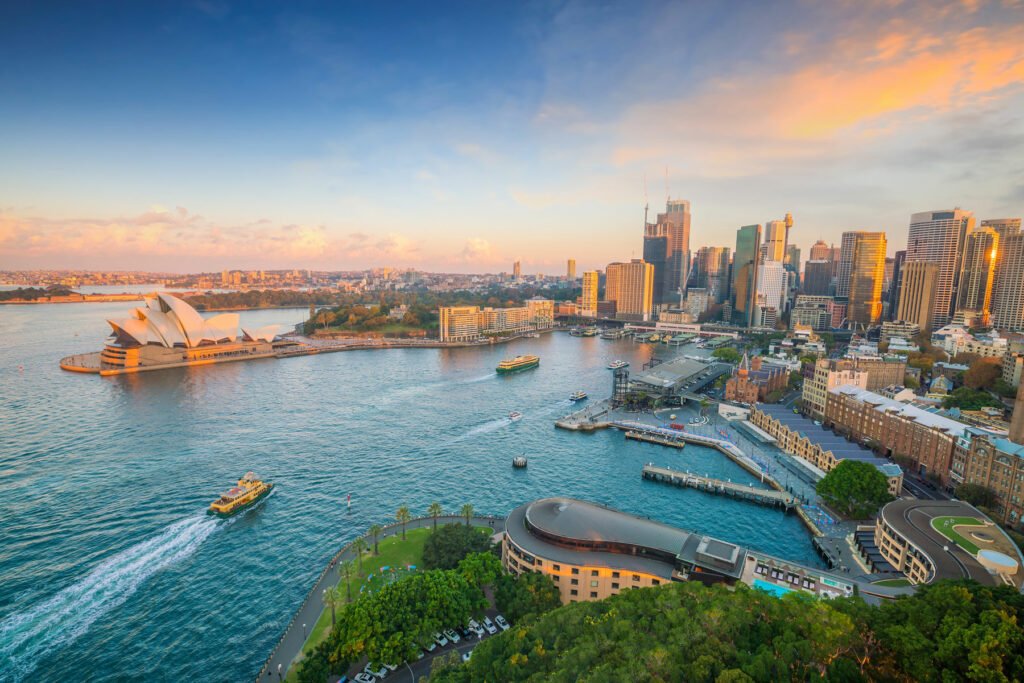 Buying property and moving home can be a complex process at the best of times – going through this process whilst overseas or heading overseas can make if even more difficult.
The team at Brady Marcs Buyers Advisory in Sydney and Canberra are here to help make things easier. Read on as they answer some frequently asked questions shared with them by expats, using advice from the experience of some of the team being expats themselves.
What are some of the biggest concerns expats have when buying property?
The biggest fear many buyers have is over-paying for a property. This is especially the case when they are not able to be physically present for much of the process, or simply because they aren't aware of the current state of the market in a particular area. The answer is knowing how to judge a property as being a fair market price and not inflated by other factors.
How do buyers go about finding the right home?
The fundamentals of finding the right property apply for all buyers – whether expats or not – and begin with extensive research and a well-defined brief. Buying your 'forever home' is very different to buying an investment property – but what if you are looking to merge the two by renting out a property in the short term, and living in it long term? This is a common scenario for many.
What makes a property a good buy for expats?
Expats often need a property to do double-duty – both performing well as an investment property as well as meeting the specific needs of the buyers to live in as well. These factors can include universal attributes such as a good layout, natural light and proximity to transport and shops, as well as being comfortable and suiting any lifestyle factors the buyers would like to consider. You would still want to maximise rental yield and value for money, but perhaps pay closer attention to features you desire for your own home in the long-term.
What professionals does an expat need on their team?
A good conveyancer is essential – someone who is dealing with property on a full-time basis and can interpret and explain the nuances of a contract. If looking to use finance, you will need a savvy mortgage broker with access across special divisions within financial institutions specifically for expats, and who can advise beyond just the rate of a loan but show understanding of the situation and goals.
An experienced tax accountant is also required to bring expertise in paying different rates and knowing the impact of timelines for how long an expat plans on being overseas. And of course, they also need someone on the ground they can trust to do the footwork. Often using friends and family can be complex and a very big ask in terms of time investment, but also in their ability to offer a professional and impartial opinion. You will need someone who is an experienced negotiator, and who can offer true insight into a property and the market in general.
What makes the process of buying a home remotely easier?
Someone to provide videos of not only properties but the local areas being considered. Many suburbs go through periods of change whilst families are overseas, and videos are a great way to gain an immediate sense of what a suburb is currently like and future development on the way.
What key considerations do you have when working with expat buyers?
Working with fixed dates and tight timeframes is a very common scenario. Making
allowances for different timezones and finding a communication pattern that works for our buyers is always the first step. Sometimes one or two members of a family have arrived in Sydney, but we are also working with family members yet to arrive and ensuring everyone is included int he process. We also ensure detailed video coverage of properties and lots of photos, including of the area outside the home such as in the street or local area.
Buying property from overseas does not need to be stressful. What is required is a trusted partner with effective communication. At Brady Marcs we pride ourselves on delivering great results for our clients and providing an exceptional level of service and attention to detail throughout the process.
If you are an expat returning home, or you are keen to explore investment opportunities whilst overseas, we're here to help. Visit our website for more resources and videos for Expats, and to book a time to chat with an experienced member of the Brady Marcs team at www.bradymarcs.com.au