With its difficult past and impressively speedy expansion, Singapore is home to many creepy abandoned and deserted buildings. Some of Singapore's spookiest hotspots are easy to see from the roadside, nestled amongst the glimmering skyscrapers. Talented locals, skilled in the world of the supernatural talk about being able to contact spirits that live around us, including pets we've loved and lost. 
From wartime relics to crumbly old mansions to literal ghost towns of HDB estates from the past, most come with a decidedly eerie side and slice of paranormal. Seeing as Halloween is around the corner, here's a hitlist of some of Singapore's most fascinating forgotten landmarks. While some are open to the public, most are closed off and it's illegal (and likely dangerous) to enter. Do not trespass. Witness from afar and let your imagination run wild!
Dakota Crescent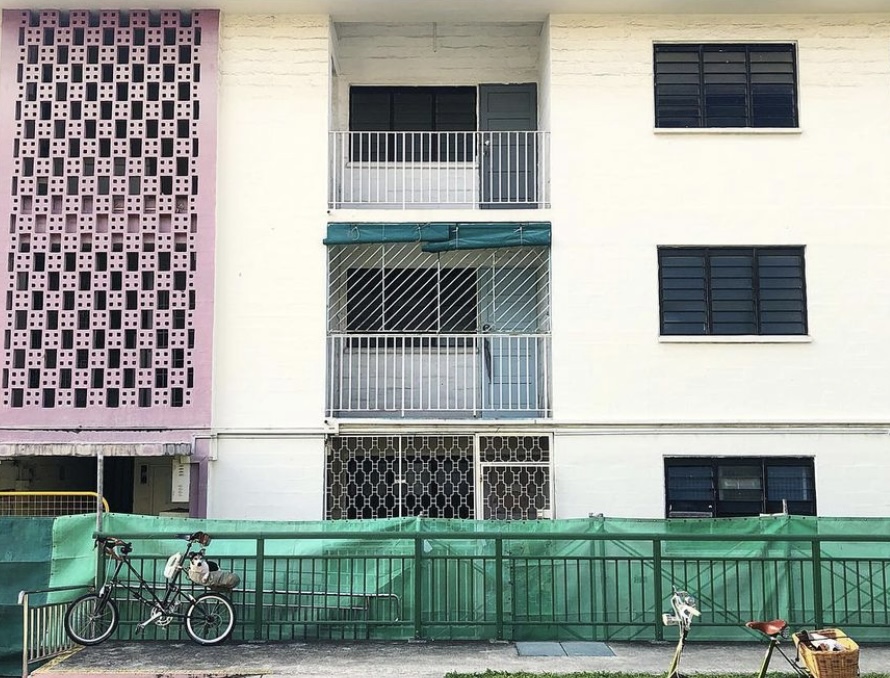 The story doesn't start well for Dakota Crescent. This old housing estate was apparently named after the Douglas DC-3 Dakota, which crashed at Kallang Airport in 1946. In 1960, the area was overtaken by HDB, and in 1961 the new homes were used to rehouse the victims of the Kampong Tiong Bahru Fire. 
Back in the day, what is now one of Singapore's spookiest hotspots was home to many families and steeped in community spirit. There were provision shops, a market, and the Old Dove playground – one of the last remaining nostalgic playgrounds left on the island with rubber tyre swings, a slide, and a sand pit. 
Prior to the start of its demolition in November 2020, there were 648 two flats mostly occupied by elderly residents and low-income families. When they were moved on, they left stuffed letter boxes, discarded furniture and paper notices stuck on shuttered doors. The flattening of these 62-year-old SIT flats continues, but who knows what remains… 
Keppel Hill's Old Swimming Pool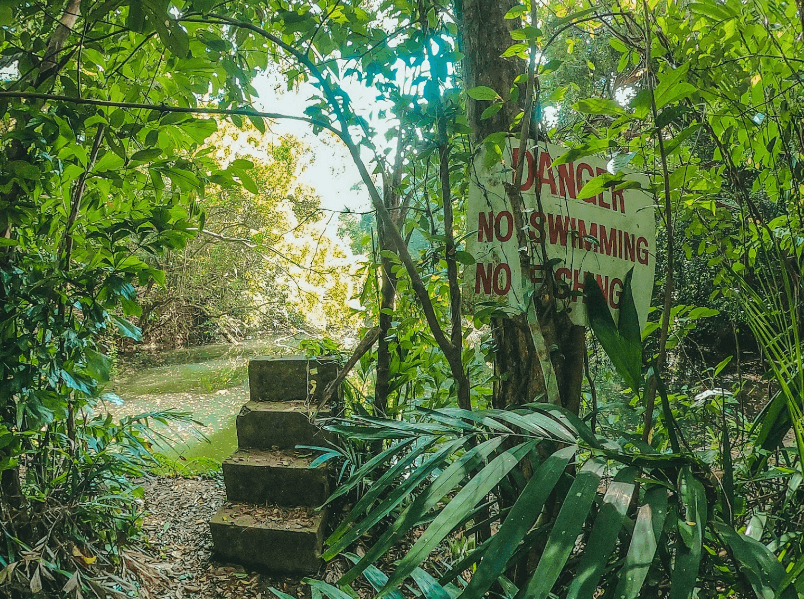 Abandoning an entire reservoir is no mean feat, but that's exactly what happened to Keppel Hill Reservoir. It was so forgotten that it was totally left out on official maps of Singapore from 1954, only to be rediscovered in 2014! Located in Mount Faber, the reservoir dates back to 1905 when it was used as a privately before transforming into a swimming hole in the 1940s. There are still traces of the past including concrete steps and an old diving board. 
Despite today's tranquil exterior, there are stories beneath its murky waters. According to The Straits Times, on 6 April 1936, two British soldiers, Private Alfred Birch and Francis Hubbard, drowned in the reservoir. Another drowning occurred after the war which led to its abandonment. To check it out, head to Keppel Hill Road, just off the junction of Telok Blangah Road and Wilshart Road, before joining a man-made path.
Bukit Brown Cemetery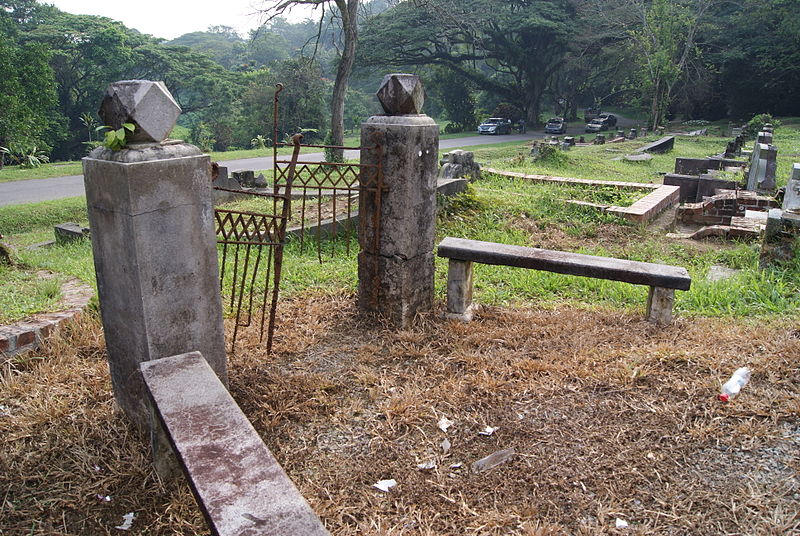 Of course a cemetery is going to give you the willies, but if you're new to Singapore or just haven't ventured to Bukit Brown, take heed that it is unlike other graveyards. Opened in 1922 and also known as Kopi Sua, it's one of the oldest Chinese cemeteries on the red dot and features over 100,000 tombs. So far, so normal, but did we mention the abandoned cars, gated tombs, life-sized statues, lions and a moat? 
Rumour has it that Pontianaks (female vampires who've died in childbirth), are rife here, but to be honest, even the trees look a bit possessed in this area. Bukit Brown is open to the public, but we'd recommend going with a friend. Hit us up on our ANZA Facebook page or our WhatsApp chat if you'd like someone to go with!
Download this self-guided map from Singapore Heritage Society and head to 36C Lor Halwa, Singapore 298637.
Istana Woodneuk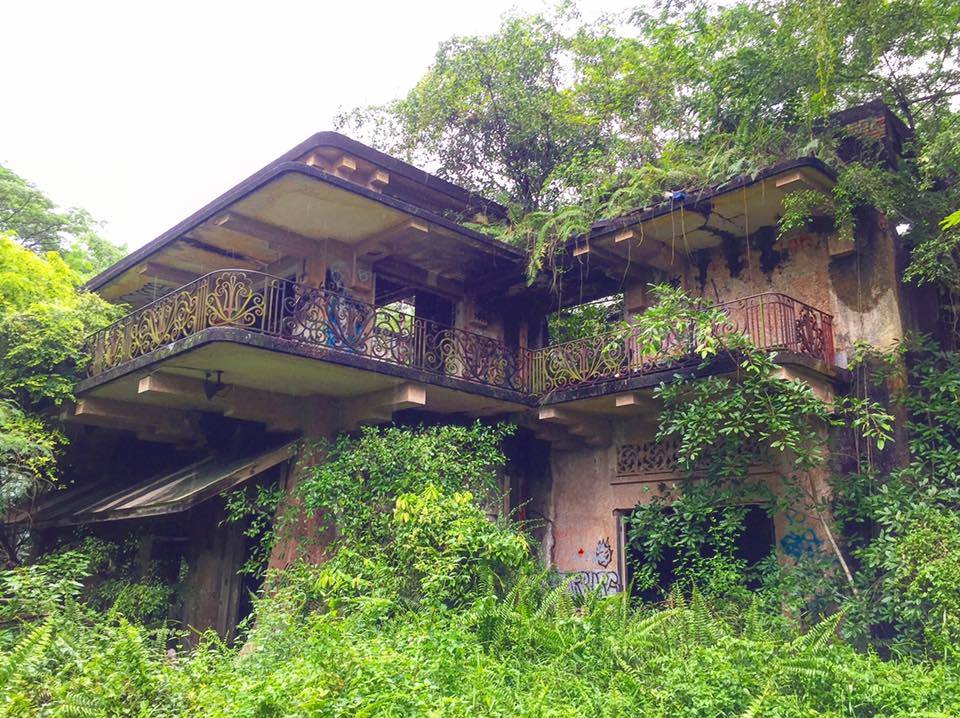 Istana Woodneuk was owned by Sultan Abu Bakar ibni Daing Ibrahim (1833-1895), 21st Sultan of Johor. In 1935, it was sold to his son, Sultan Ibrahim Iskandar, and rebuilt with cantilevered balconies, the very definition of a sweeping staircase, and snazzy steel railings. During World War II, the mansion served as a headquarters for the Australian 2/30th Battalion AIF, after which it was leased for military use before being abandoned and partially destroyed in a fire in 2006.
Today it remains empty and covered in vegetation; indeed, the only fragment visible is the chained gate along the carparks of Tyersall Road. What makes Istana Woodneuk even creepier is that the spot is not charted on the map of Singapore. It's illegal to access it, so do some virtual supernatural snooping with video insight instead.
Amber Beacon at East Coast Park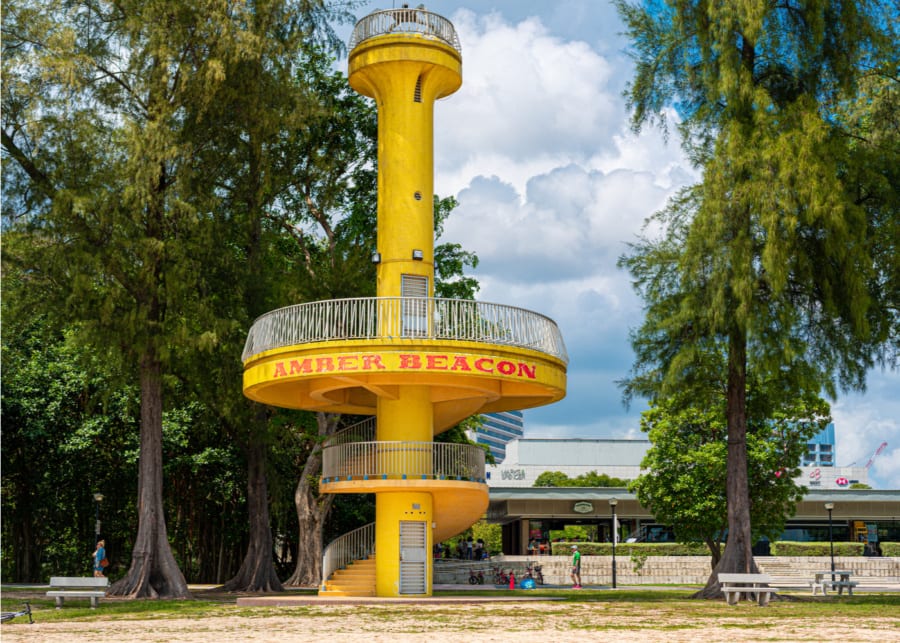 In 1992, a local couple were chatting on the steps of this tower when they were stabbed by two unknown assailants. Ghostly tales of the Amber Beacon have prevailed ever since. The woman, then only 21, died before the police arrived and her restless spirit is thought to still linger on the spiral staircase. People jogging past have reported sightings of a wailing apparition dressed in white; others have spoken of fresh bloodstains on the floor nearby. The viscous murder remains unsolved to this day. The tower is still there if you're seeking the supernatural.
Old Changi Hospital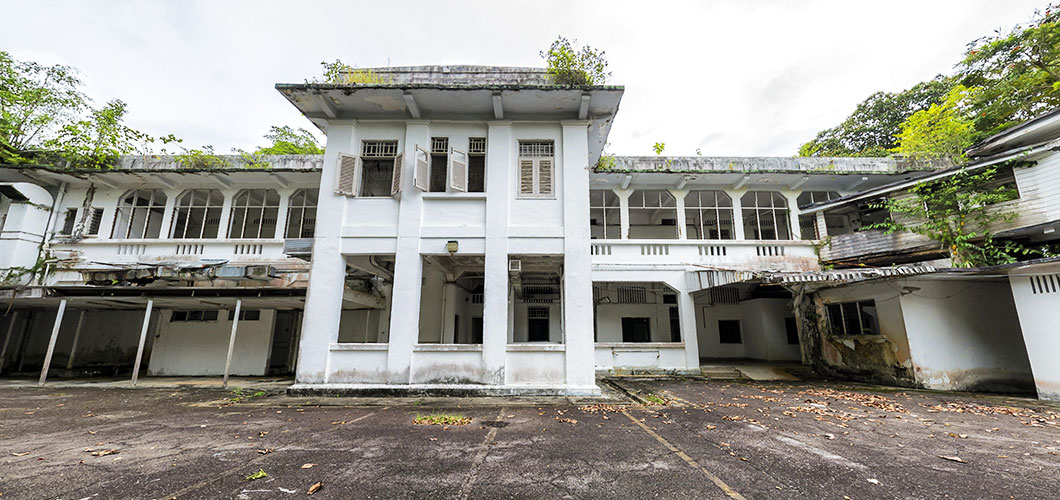 This closed general hospital was used by the Kempeitai (Japanese military police) to hold more than 50,000 Allied prisoners-of-war during WWII. It was also a torture chamber during the Japanese Occupation. Afterwards, the building continued as a hospital, but was vacated in 1997 when the new Changi General Hospital was opened. Today, the abandoned building still stands and occasional ghost tours and general events are held here, which has added to its reputation of being one of Singapore's spookiest hotspots. Only spy from afar.