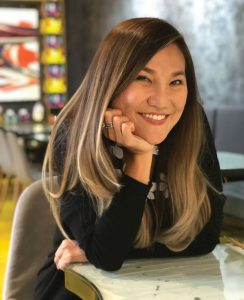 Please tell us about  your latest book, M/OTHER…
Mass media has glamorised and normalised the "mother" in heteronormative households. This collection of 20 interviews features Singaporean parents who have faced challenges or have themselves challenged the norms. Among those included in the book are: Hillary, a thrice-divorced mother bringing up two children; Emily, a mother as a result of an act of sexual violence; and Maximillian and his partner, who engaged a surrogate mother in the US to conceive their twins.
When did you come up with the idea for the book?
It was during the height of the pandemic. I'm Singaporean but based in Hawaii, and I was afraid I might not see my mother again. The book was also a way for me to assuage my own guilt for not being by her side in her elderly years, whilst gaining perspectives on what motherhood means since I had decided very early on that it was not for me.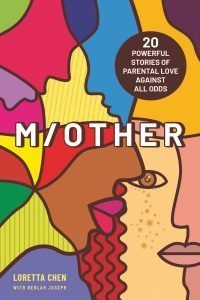 Where did you find the women to speak to for M/OTHER?
It started with me approaching friends who were LGBTQIA, step, single and adoptive parents. But the book really gained momentum when I connected with Sai Tze Horng, the Director of Julie's Biscuits and Founder of The Best of You – a movement started in Singapore in 2014 to tell authentic stories of people from all walks of life. Sai connected me with a previously incarcerated mother, a domestic helper who was a mother figure, and a rape survivor mum.
Which story most impacted you?
Joycelyn Teo, an ex-beauty queen succumbed to her fight with cancer as the book was underway. Her wish was for her story to be shared with anyone who has grappled with post-natal depression or who continued to fight terminal illness whilst raising a family. She wanted to share her story with me as she wanted her daughters to know how much she loved them. 
Which story surprised you?
Female to male (FTM) transgender Johnny's story touched me viscerally as he was a convent girl just like me. He always wanted to be a parent and birthed his son before completing his gender confirmation surgery. 
Who should read your book?
Everyone. We need to be more open minded and respectful of differences amongst us. I also hope to provide anyone who needs a jolt of inspiration to take comfort in these m/others who have been in shackles, stigmatised, singled out from baby bonuses or denied the right to be a parent.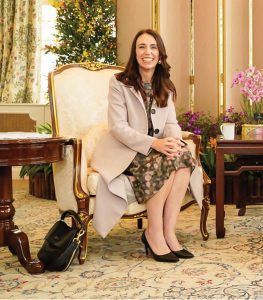 Who is your own personal mother role model?
Ex-New Zealand Prime Minister Jacinda Ardern. Despite her resignation, she remains in my eyes a sterling example of a batch of emerging, authentic and empathetic leaders who embrace motherhood while being in public leadership. She demonstrates that she is still an exception to the rule, though these rules are gradually changing. 
M/Other is available at Straits Times Press and all major bookstores. Discover more about Loretta here