ANZA Executive Committee member Christo Alexander is from Sydney, and lives with his partner, Lina. He's the General Manager at SongDivision Asia, and has been a full-time musician for over 20 years.
When did you discover a love for music?
I remember as a child, tuning my radio into this amazing sound: 'It's Too Funky In Here' by James Brown. I was done for! I got my first guitar when I was 12. Today I'm a professional musician, facilitator and composer. I've worked in the music industry since the age of 15.
Have you had any formal training?
No, I was an on the job musician and learned the hard way.
How did your skills develop?
I started a band at school – we were not very good! I just wanted to be a rock god
on guitar, but we couldn't find a singer. I offered to do the vocals, so bunkered down in my family bathroom (which had great acoustics) and practiced singing at the top of my voice for hours. I found my calling!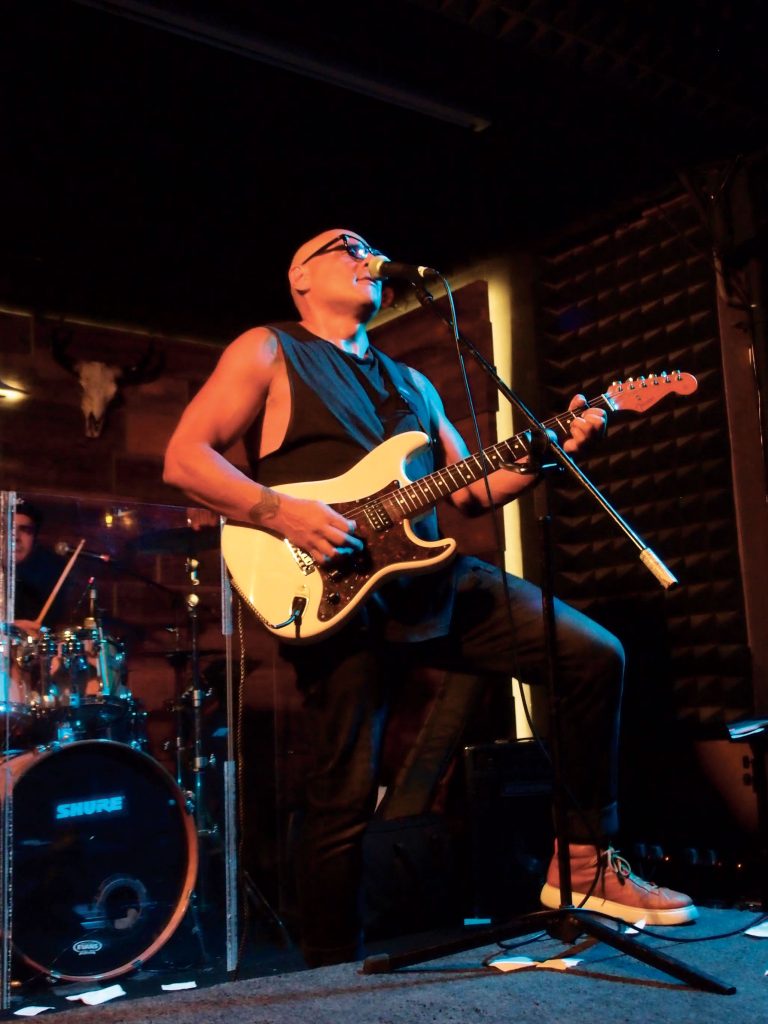 Tell us about your style of music …
I enjoy singing classic (epic) rock songs that are super-hard, and smooth and funky jams. I've been told I have a classic 80s rock voice, high and powerful.
What's your creative process?
I've written songs in 30 minutes, and others have taken years! Usually, I'll start with chord progressions on a guitar, then sing a melody and add lyrics.
"I've written songs in 30 minutes, and others have taken years!"
– Christo Alexander
What piece are you most proud of?
My song 'Magnified' took 10 years to complete, the lyrics are about a struggle I had with my mental health. Check it out on my YouTube channel (youtu.be/93VLb360s24).
What does music bring to your life?
It's brought me endless joys. I've played in many different countries for countless audiences. My greatest musical achievement was playing the Singapore F1 in 2022 with my mate Nolan Bradbury and his band, The Countdown Band. It was amazing sharing the bill with Black Eyed Peas, Green Day, and TLC.
Come and celebrate ANZA's 75th birthday with Christo and The Countdown Band at the upcoming ANZA Black Tie Ball – GLITTERBALL. Find out more about the event here!
 linkedin.com/in/christoalexander/
 @christoalexandermusic
 @thenefariousfriends