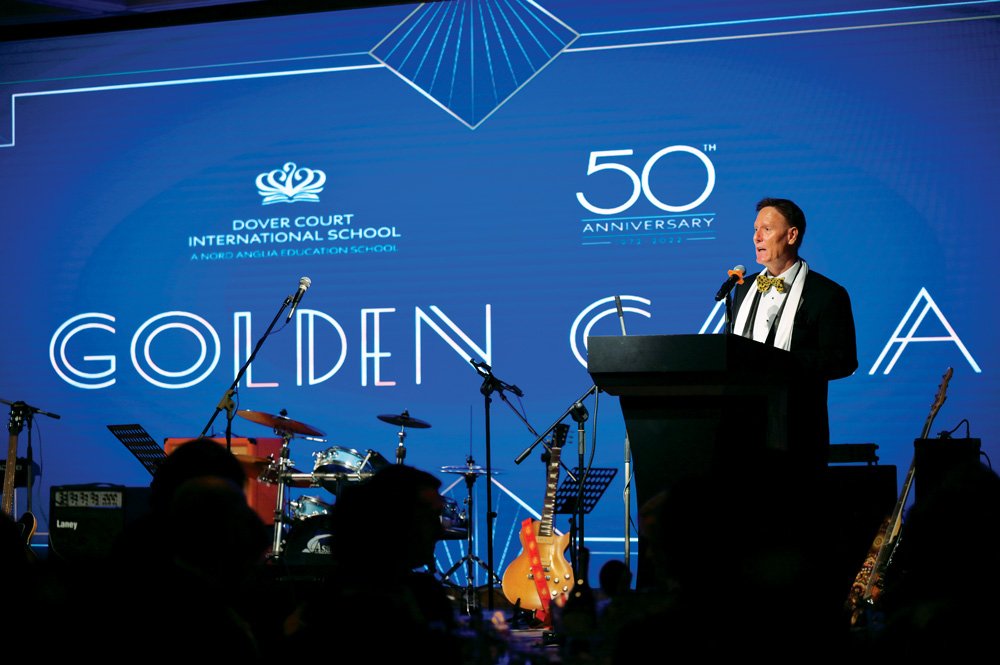 This year, Dover Court International School marked its 50th anniversary in Singapore. Since 1972, when the doors opened to its first cohort of 25 students, Dover Court has been providing outstanding learning experiences, within a community that champions inclusion and diversity. Its innovative approach to learning, with multiple globally-recognised British and international curricula options like IGCSE, IBDP, BTEC and ASDAN qualifications ensures every student has a path to success.
In recognition of this historic milestone, the school dedicated its year of celebrations to supporting a local charity, Curious Thoughts Giving, which drives social mobility by providing free literacy programmes for underprivileged families. These celebrations culminated in a Golden Gala bringing together nearly 200 members of its diverse community and raising $31,000 for CTG's programmes and resources.
"DCIS is a unique school focused on ensuring all children can and do experience success. We're thankful for the special place we hold in Singapore's history and social fabric, as the only non-selective and fully inclusive school providing the National Curriculum for England. As we reflected on our school's history, we wanted to highlight the important role that our community has played in our school's success. We could think of no better way to celebrate this moment in our history than by supporting the community that has made it possible" says Richard Dyer, Dover Court Principal.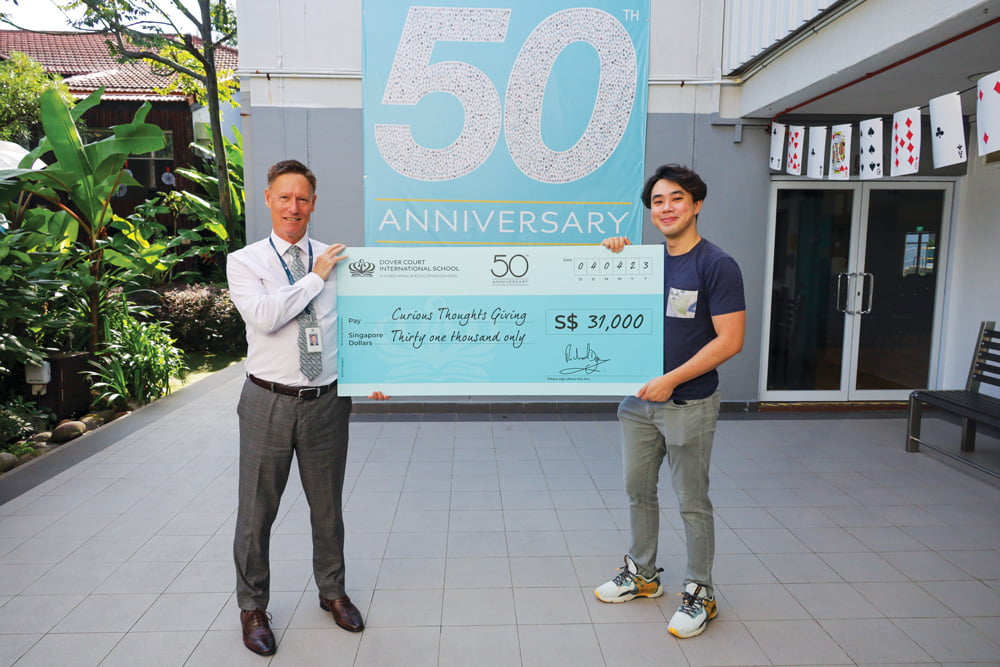 Built upon a rich British heritage, from campus buildings that once housed the Royal Corps of Signals, to its exceptional GCSE results, DCIS has always valued the power of community, bringing together students and families from over 70 nationalities to create a vibrant and diverse learning environment.
At Dover Court, community is more than just a buzzword. It is a value that is deeply ingrained in the school's culture, forming the basis of its mission as a "community with inclusion at its heart." By prioritising inclusivity and personalised learning, DCIS creates a culture of belonging and prepares students to be active participants in a globally connected community, now and throughout life.
"DCIS brings together students from over 70 nationalities"
Dover Court is proud to be a part of the ANZA community of partners and congratulates the organisation on their 75th anniversary. ANZA has played an important role in building a vibrant community of Australians and New Zealanders in Singapore, and DCIS is honoured to be a part of it.
As Dover Court looks towards its next 50 years, it will continue to build on its legacy of academic and personal success, while holding steadfast to its strong sense of community.
Contact details
 www.dovercourt.edu.sg
 admissions@dovercourt.edu.sg
 +65 6775 7664
 dcis.me/instagram dcis.me/facebook   dcis.me/youtube   dcis.me/linkedin