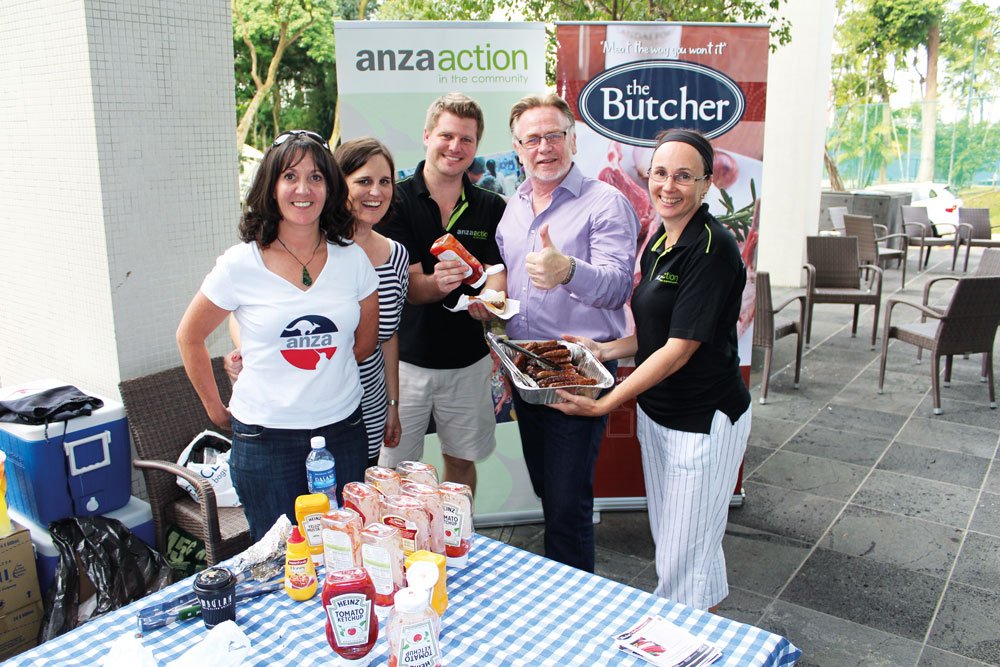 Congratulations on 12 years in the driving seat! How's the ride been?
Sometimes a rollercoaster, sometimes a racing car, and sometimes a sailing boat, but never lonely and always fun!
You joined ANZA in 2011. What was your first task?
To immerse myself in the ANZA community and connect with the incredible volunteers who are the driving force behind ANZA's sports and sub-groups. It was essential for me to understand their valuable contributions and the dedication they bring to our organisation. Many of these individuals continue to be steadfast ANZA rockstar volunteers to this day.
What was ANZA's membership and demographic like back then?
Australians and New Zealanders accounted for approximately 70%. However, over the years, ANZA has successfully conveyed its message of inclusivity for everyone, resulting in a significant diversification of its membership base. Today, ANZA proudly represents over 60 nationalities, attracting and engaging individuals from all backgrounds and cultures, creating a vibrant and multicultural association.
How else has ANZA evolved?
We've undergone significant evolution in terms of operations and communications. A new CRM system has greatly improved our data collection and reporting capabilities. Our revamped website now offers comprehensive editorial content and details on ANZA events and sub-groups, while also facilitating effective information sharing. The weekly e-newsletter keeps our members informed.
"Every day brings fun, challenges, and continuous learning"
What do you think has most contributed to our success? 
The strong sense of community fostered by our members and the volunteers who lead our sports and sub-groups. Also, the invaluable support of our strategic partners who share ANZA's vision and values. Many of these partnerships have endured for decades. I enjoy working to cultivate and maintain strong relationships with new and existing partners who are valued contributors to our community. These partnerships play a vital role in ensuring the sustainability and growth of ANZA.
What's been your proudest moment?
There's too many to mention, but I will pick the remarkable resilience and unity our community demonstrated during the pandemic. It was an anxious time which included cancelling major fundraising events and pausing our weekly sports and sub-group sessions. Nonetheless, it was through the collective efforts, cooperation, and unwavering support of our community that we managed to keep ANZA strong.
Please answer the following: I couldn't do my job without …
My team. Over the past 12 years I've worked with some extremely talented and dedicated professionals, and the support of the ANZA Executive Committee. They serve as the caretakers of our organisation.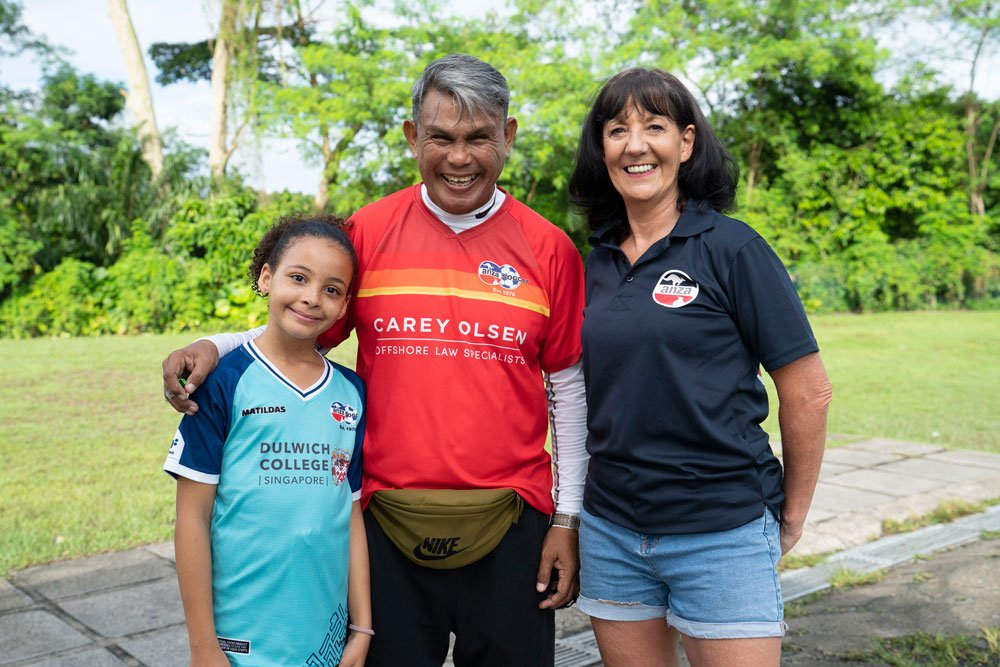 What do you most enjoy about your role?
Every day brings fun, challenges, and continuous learning. My job also brings a profound sense of purpose on a personal level, providing me with an extended family, especially when my own is far away. My life has been enriched in ways I could have never imagined, reminding me of the boundless goodness and generosity that exists within our community.
What makes the hard work worth it?
When I read heartfelt messages from departing members. They often share a common sentiment, exemplified by one I'd like to share: "We have thoroughly enjoyed our experience with ANZA. The community that has been created and sustained over generations, and the friendships and support we have experienced have been priceless. We wholeheartedly recommend ANZA as a 'MUST' for any newcomers to Singapore".
What are your hopes for ANZA?
That we continue to thrive in the next 75 years and beyond, expand our reach and impact, touch the lives of even more individuals and make a lasting difference in our community.