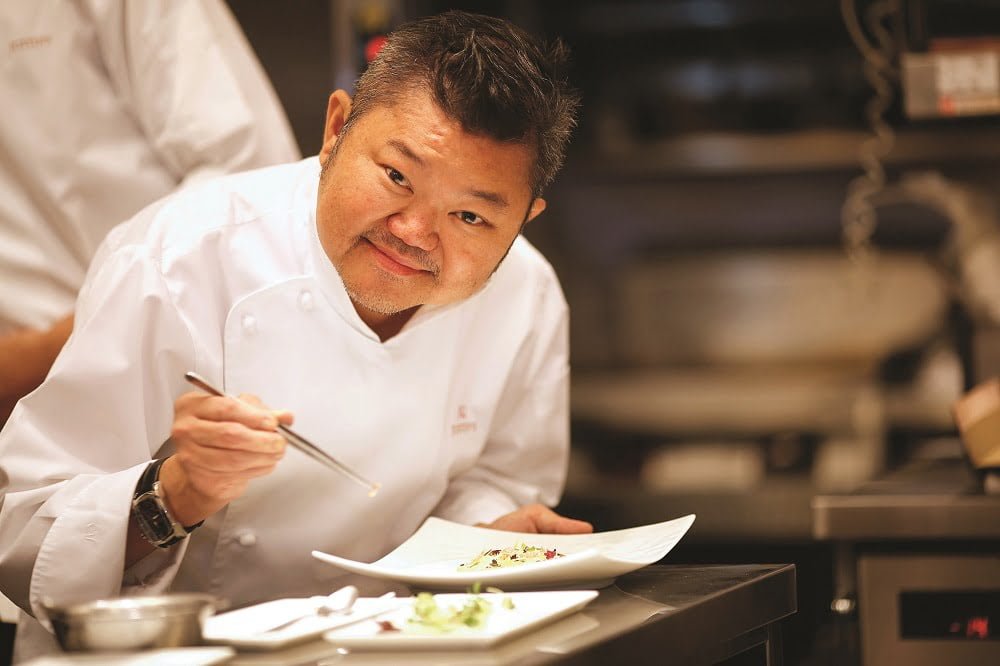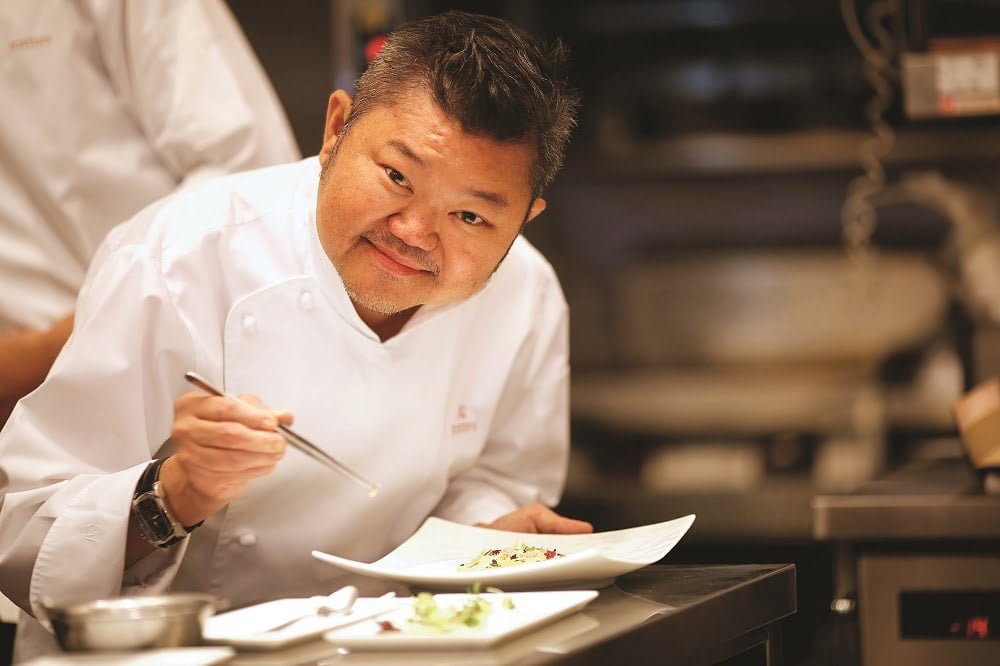 How do you balance life as a chef and home life?
I find balance by having two families. My restaurant family is my team and I enjoy spending time with them by guiding and teaching as well as collaborating on new dishes and finding exciting ways to share our culinary passion. On my off days, I prefer to stay at home and cook simple meals for my family. Or perhaps entertain some friends from time-to-time.
What's your favourite food neighbourhood in Singapore?
Currently, my favourite neighbourhood hangouts are Lorong 35 Duck Rice, Lorong 32 Desmond Creations for homestyle Cantonese food, or Geylang Serai Kumbing Soup. Or if I have a craving, Aoki Japanese is my favourite fine dining.
How would you describe your food?
Clean flavours, using only top ingredients, all the while blending French and Asian styles.
Why does this fusion style interest you?
There's a unique feeling I get when I try new dishes. Something will speak to me and I know that I can add a fresh new flavour to enhance the recipe – for example using European meat but braised in an Asian style. This style has always been at my core – I have an Asian heritage, but my French culinary training will kick in. That still excites me about cooking.
Where is your favourite food city in the world?
San Sebastian in Basque Country, Spain. I love to spend my time there discovering new pintxos (tapas) bars which I haven't sampled yet, and enjoying the evenings with a mug of cider and a view of the Playa de la Concha beach.
Do you have any food connections to Australia or New Zealand?
I have some very close friends in Australia and New Zealand. I'm very fond of the food scene in Australia, its great ingredients and many talented chefs. Chef Tetsuya Wakuda is one of my favourites and a great person to have a chat with. I'm looking forward to exploring more of New Zealand. I've only travelled to Marlborough for food and wine events, but I've fallen in love with the quality of seafood and lamb.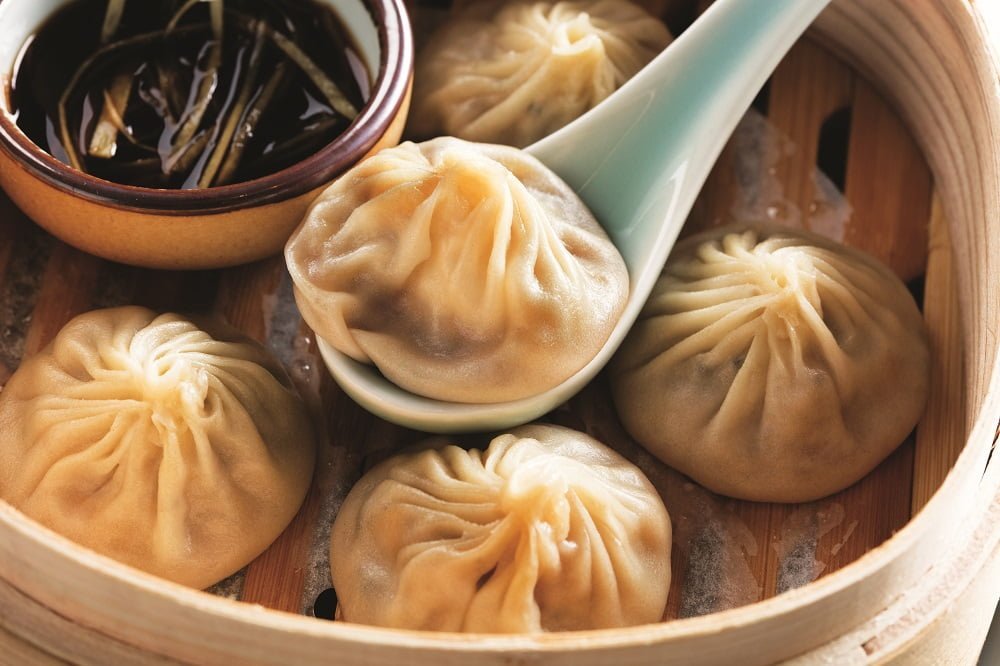 Favourite hawker dish?
My favourite hawker food is a good Indian rojak, kumbing (mutton) soup, and Hokkien noodles.
What food were you raised on?
When I think of my childhood, I will always recall my grandmother's cooking. I came from a Chaozhou family (a city in the eastern Guangdong province of China), so our staple food was porridge with soya braised pork belly, steamed fish, and preserved vegetables.
What's one piece of wisdom you would offer a young, rising chef?
My go-to advice for any young chef is learn your basics well, they will be the foundation you build your career and passion on. Stay in a workplace for at least two years before moving on, so that you can get a feel for this industry. There will be highs and lows, but you'll continue to do it because of the love.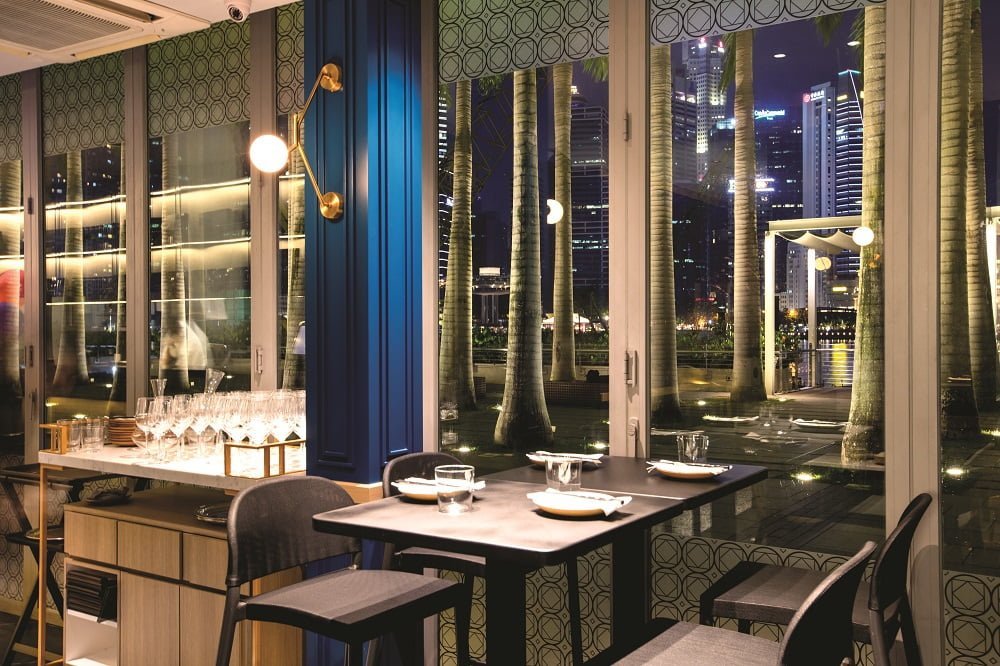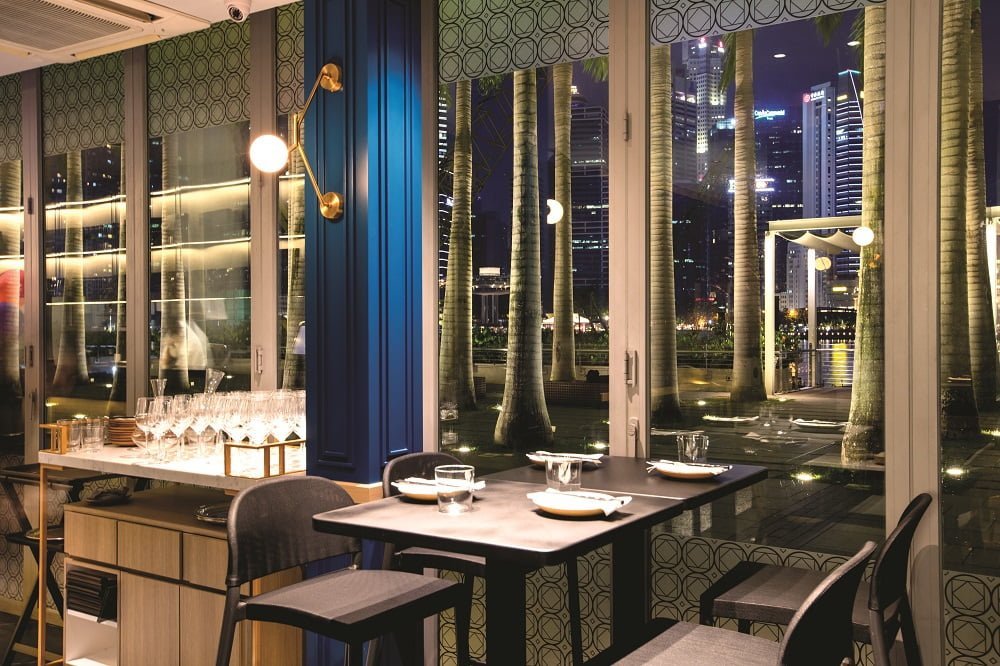 If you could sit down to eat with any chef, who would it be?
I would love to have a meal with Chef Ferran Adria, he has inspired me a lot, especially his philosophy on gastronomy.
What are your passions outside of food?
Travelling and wines.
What are the secrets of surviving as a fine-dining restaurant?
To survive in the fine dining restaurant is to maintain consistency of quality of food and service.
How do you keep your cuisine fun and inventive?
I find inspiration as a result of my travels and the cuisines I've sampled. It's all about recreating the tastes, textures and feelings I recall from my moments abroad. I take this back to my kitchen and dive into the process of trying to give my guests that exact same experience.
What are some of your current and future projects?
Currently, I've just launched my ready-to-eat meals from a vending machine. I was inspired by the Japanese passion for vending machines and taking something that most people find so commonplace to the next level. We only use the best ingredients and have meals like Fish Curry and Coconut Rice, Sambal Prawn Capellini and Kampot Black Pepper Beef & Rice. It's called Modern Asia Cuisine and is available in Singapore's CBD area, Downtown East. Next year it will launch in Shanghai and Guangzhou.
You can taste Justin's flavours at JustIN Flavours of Asia and Chinoiserie, located at the Shoppes at Marina Bay Sands. justinquek.com