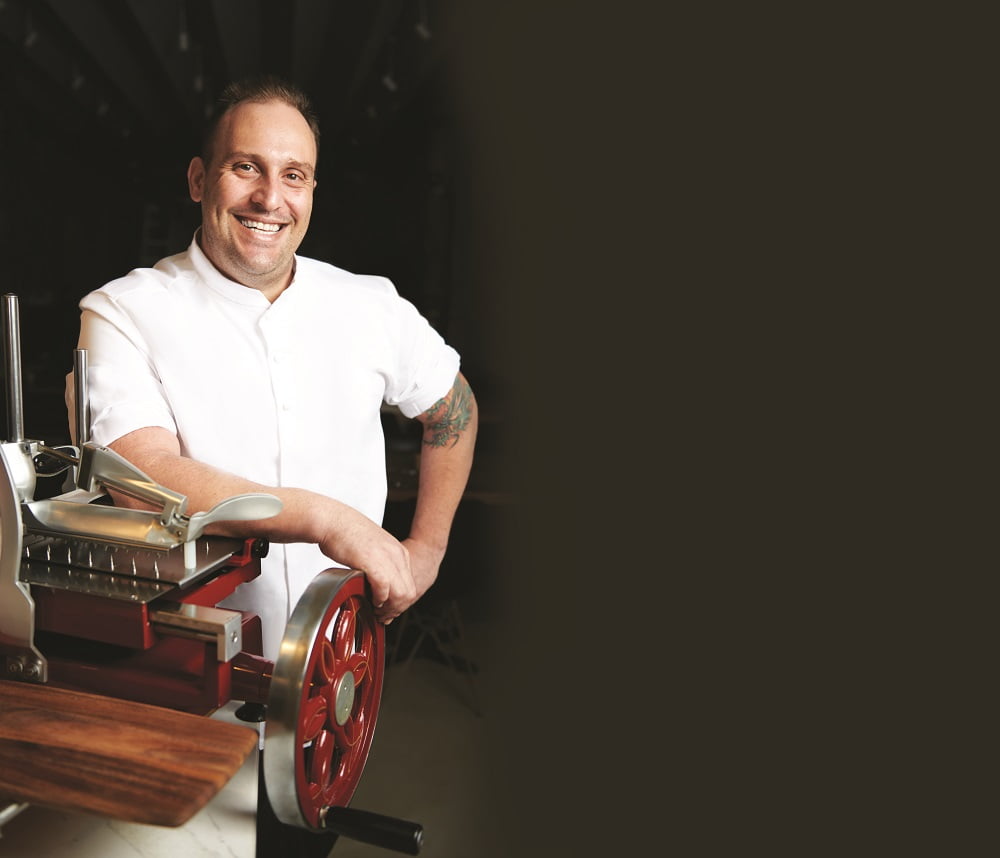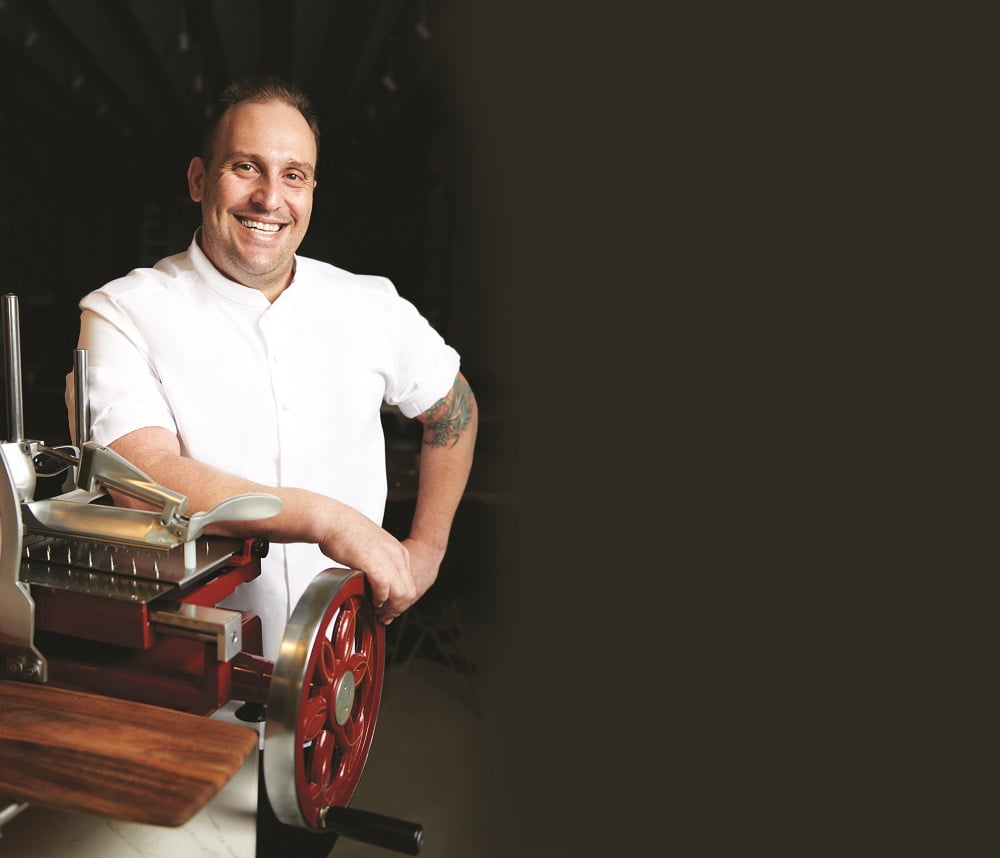 Growing up on his family's farm near Brisbane, Salted & Hung Chef and Owner Drew Nocente was surrounded by the wonders of fresh produce and seasonal cooking. Drew's modern Australian restaurant Salted & Hung serves a menu that revolves around the concept of sustainable eating and minimal waste. He talks to ANZA about respecting ingredients, his Italian heritage and the humbling experience of surviving COVID-19.
What does your current role involve? I take care of everything, from the kitchen to the front of house. I train my young chefs and do R&D (research and development) on upcoming new dishes, make sure the service team is trained, and give our guests the Salted & Hung experience, where they feel relaxed and taken care of.
How long have you lived in Singapore? Eight years. Prior to that I was working for Unlisted Collection in Shanghai and wanted a change. I had the opportunity to move to Singapore where hotelier and restauranteur Mr Loh Lik Peng, founder of Unlisted Collection, is based. We had always discussed the prospect of opening a new restaurant in Singapore, so we teamed up to open Salted & Hung a couple of years after I arrived.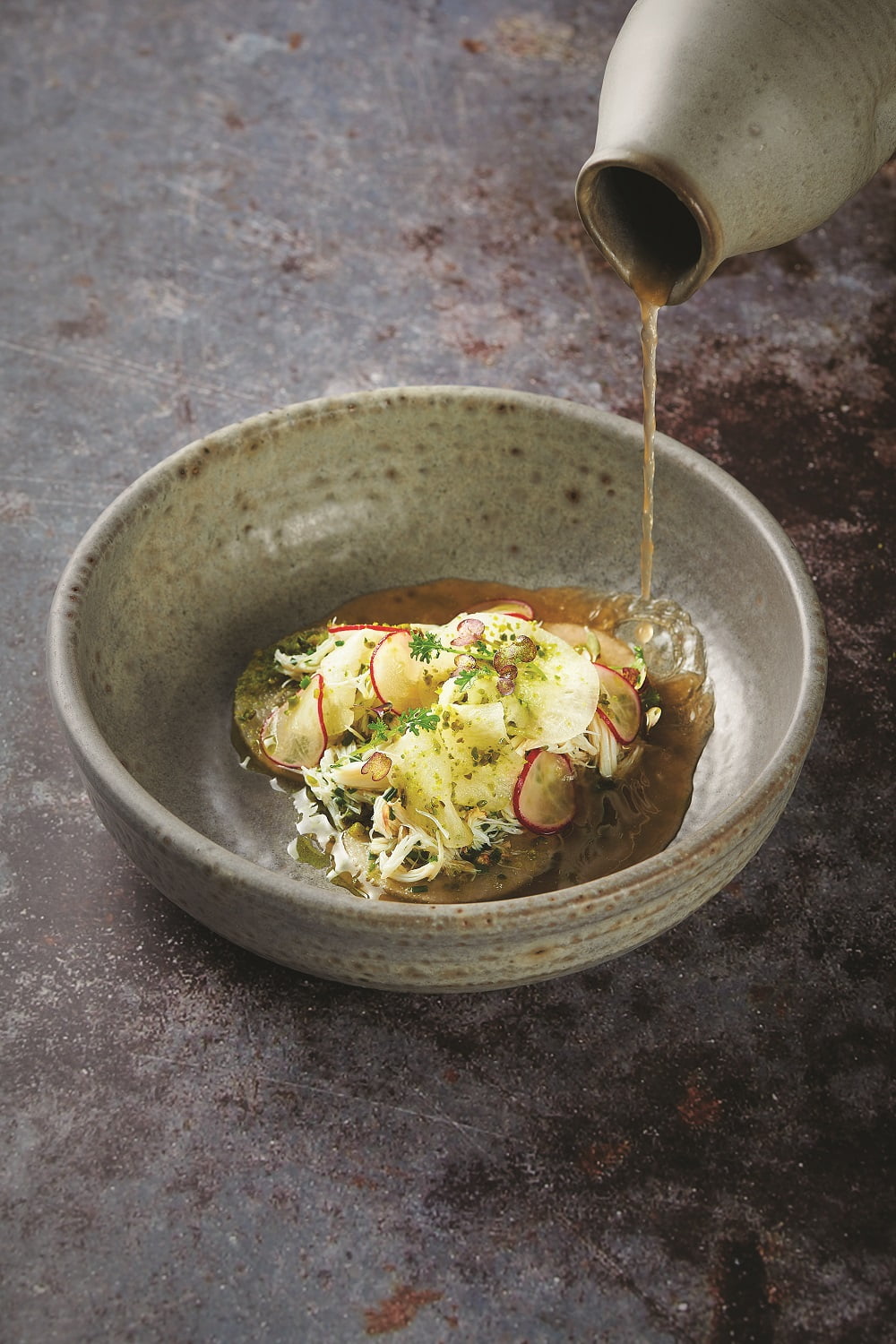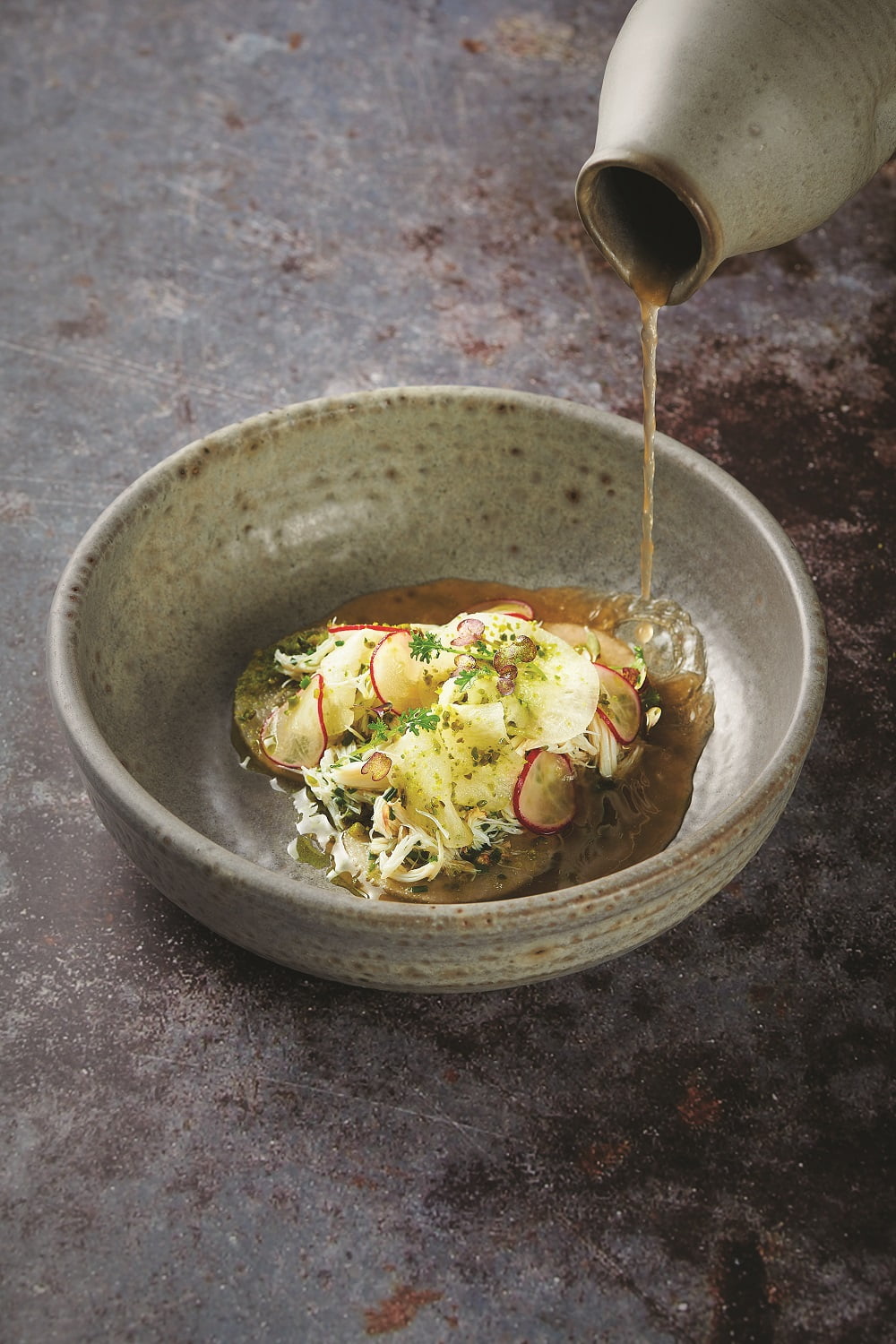 What are your cooking philosophies? My cooking philosophy is based on minimal waste. Simply put, we have next to zero food waste at Salted & Hung, so that means every part of the produce is used, whether it's protein or vegetables. We also support local farmers as much as we can.
What do you bring to your cooking from your Italian heritage? From my background growing up on a family farm and Italian heritage, I bring a knowledge of meat curing I learned from my dad. On our delivery menu, you'll find many Italian comfort foods, which I personally love, like porchetta, lasagne and tiramisu.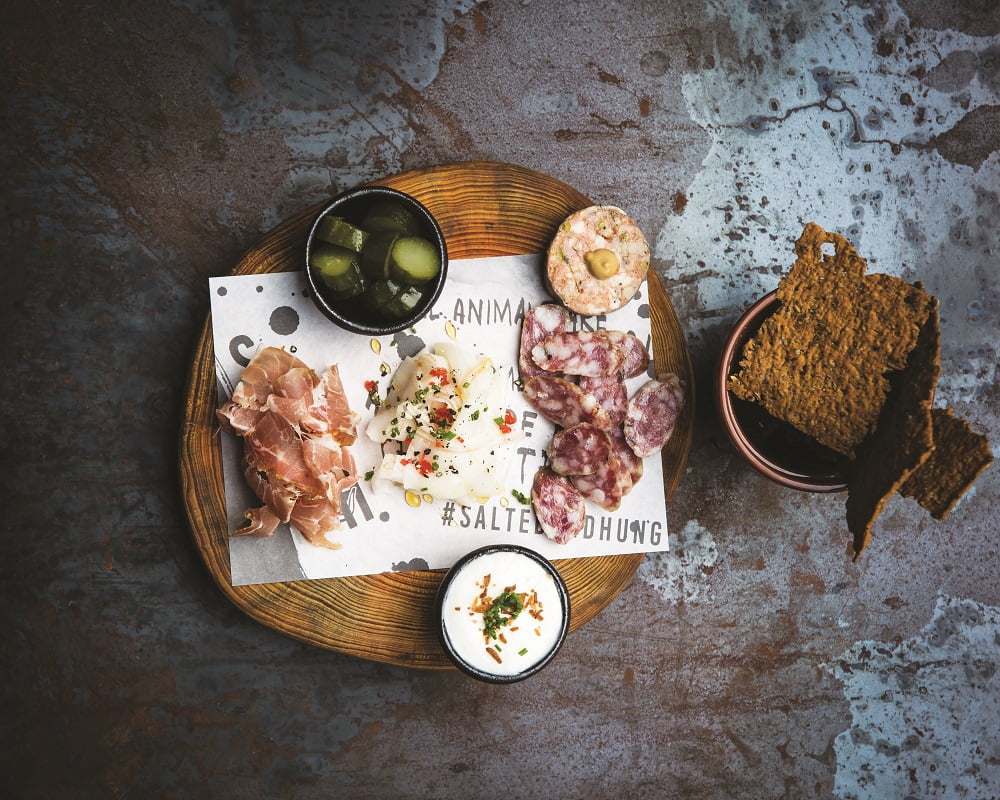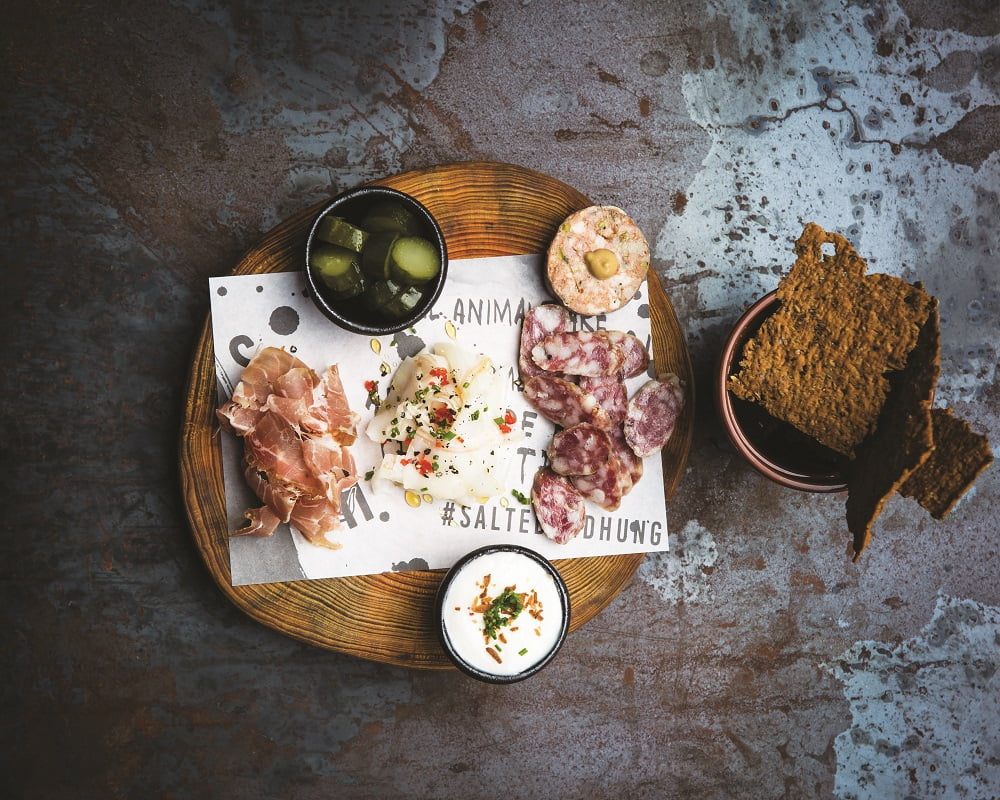 What did you learn growing up on a farm? Growing up on the farm helped me to learn to respect ingredients, which became the starting point of my cooking philosophy of minimal wastage. I understood from a young age how laborious it was to produce ingredients and I wanted to show my utmost respect to the produce by using as much of it as possible, and not wasting anything in the process of cooking.
What are your thoughts on food sustainability? I strongly believe every chef should be looking to make their kitchens more sustainable – from the sourcing of ingredients to how we use them. There's also a need to train and educate younger chefs on the importance of sustainable cooking…passing it on to the next generation.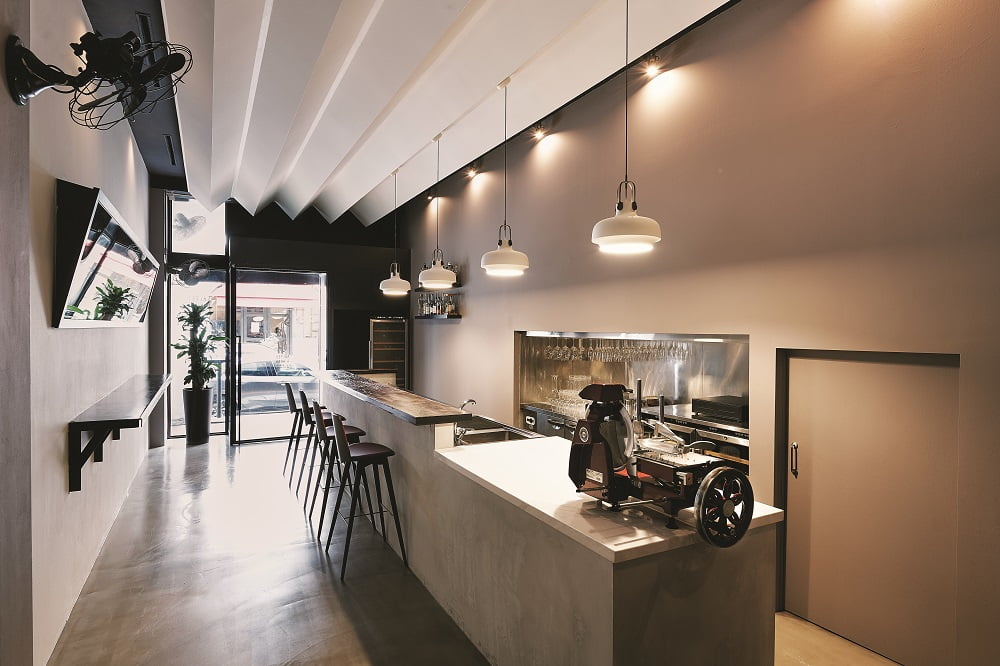 How did Salted & Hung change during COVID-19? During the Circuit Breaker, we moved from relaxed fine dining to pivoting our focus to serving comfort food at home. We are currently running both dine in and delivery models. We've also designed a range of deli retail products now available on our delivery platform.
What have you learnt personally? It was a very humbling experience for me, and I received so much support from the community and industry. My team did an amazing job of turning to a more casual concept for delivery with new items on the menu. Now, we want to give as much back as we can, whether it's working with Food Bank Singapore or just striving to provide a memorable dining experience for all our guests.
What do you most value in life and work? In life and work, I value family. Every staff member is part of my team and I make sure they grow and live up to their fullest potential. My favourite off days are spent chilling with my wife, bike riding, shopping or just having a nice meal together. These are the times I value most.
Who or what inspires you to create delicious food? Inspiration comes in many forms, it could be a conversation, a memory, or sometimes just observing what is around me in the kitchen. Sometimes I look at what is wasted and ask myself 'okay, what can I do with this?'.
What can diners expect when they dine at Salted & Hung? An honest and relaxed fine dining experience where we use the best produce and surprise you with a couple of twists on the menu.
Chef's favourites
Cheap eat? Ah Lim Jln Tua Kong Bak Chor Mee, 62 Joo Chiat Place
Fine diner? Labyrinth, 8 Raffles Avenue #02-23
Late night bar? IBHQ, 774A North Bridge Road
Secret spot? Bincho (yakitori), 78 Moh Guan Terrace, #01-19
Sweet treat? Baristart cream puff, 65 Tras St
Grocer? Meidi-ya, Great World City