Beekeeping Tour
Interested in the art of beekeeping and honey production? BEE AMAZED Gardens in Kampung Kampus (near Mandai) offers educational programs, family activities, honey tasting, environmental talks and basic bee keeping lessons. Interested in building your own hive? Hobbyists can delve into beekeeping equipment, safe practises and more.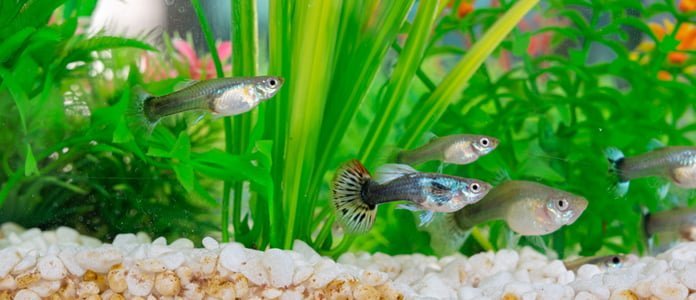 Qian Hu Fish Farm
Kids climbing the walls at home? Take them to Qian Hu Fish Farm near Bukit Batok, where they can fish for their own guppies to take home as pets. Entry is free and the farm is home to over 1,000 species and varieties of ornamental fish from all over the world. Kids will be kept entertained looking at all the colourful fish and marine life, including prawns, stingrays, frogs, eels and turtles. They also have ponds and canals where kids can catch fish – it's $6 for 30 minutes and the price includes a net and plastic fish tank. Kids can also make their own aquariums, adding pebbles and tank decorations ($15)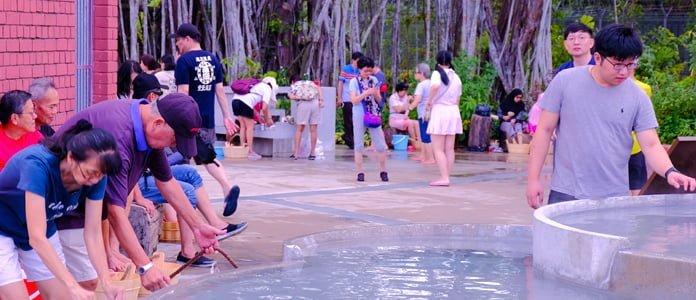 Sembawang Hot Spring Park
Sembawang Hot Spring Park is a natural hot spring and newly renovated public park, located along Gambas Avenue near the Yishun housing estate. It's one of two natural hot springs in Singapore, but the only one accessible to the public. Open from 7am to 7pm daily, the best time to visit the hot spring is during weekdays, or earlier in the morning. Soak your feet in the hot spa or bring a bucket and cook your own eggs! There's also a floral walk, education zone and café, which serves traditional fare like laksa and nasi lemak.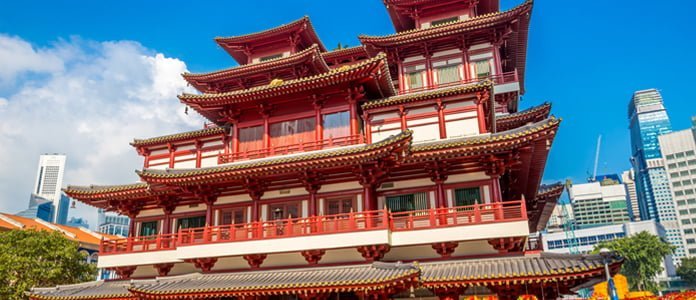 Game Tours – Chinatown Murders
Are you the next Sherlock Holmes of Chinatown? Chinatown Murders, organised by Tribe, asks participants to track down and arrest a killer on the loose in the heritage neighbourhood, while solving cryptic puzzles. Played in teams of 2 – 5, participants determine the route they take and select items along the way. The game tour is narrated by an experienced tourist guide/gamemaster, and you'll discover plenty of history about the area, as well as whodunit. The game costs $50 and is suitable for older kids and families.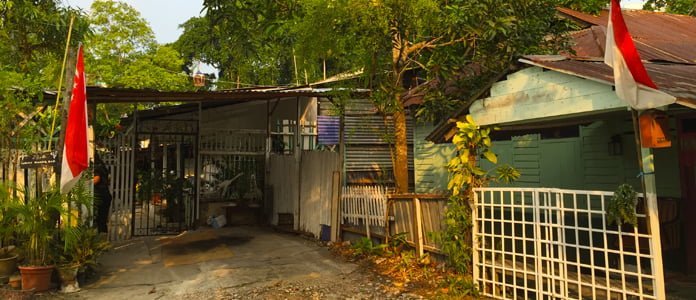 Kampong Lorong Buangkok Tour
Built in 1956, Kampong Lorong Buangkok in Hougang is the last surviving kampong (Malay for a small village of dwellings) in Singapore. Step into an actual Kampong house and discover stories of Singapore's past on a two-hour walking tour. Learn how Singapore's kampungs gave way to high rise HDB flats, pick up trivia on life in the village and even try your hand at old-school games. The family friendly private tours are $200 for 2-3 people and $250 for 4-5 people.
Looking for more ideas for keeping busy in Singapore? Check out the latest offerings from ANZA Tours.