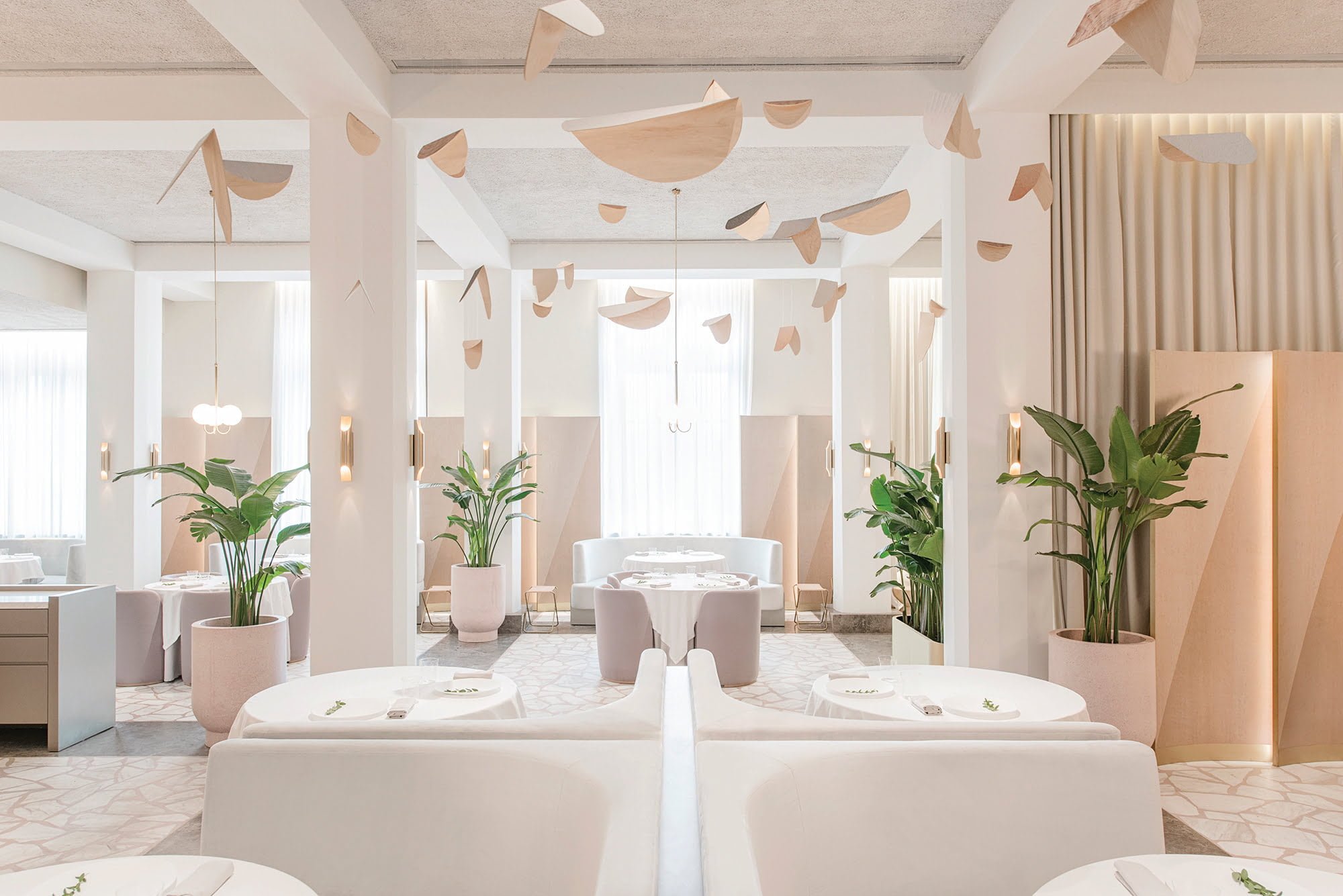 ODETTE
1 St. Andrew's Road, #01-04 National Gallery Singapore, 178957
odetterestaurant.com
When a special occasion requires a grand meal (with a reservation made at least one month in advance), consider the three-star Michelin restaurant Odette in the National Gallery Singapore. With such a prestigious accolade, expect to be pampered in the serene ambience where a warm welcome awaits. Chef-owner Julien Royer's modern French menu, using international and local premium seasonal ingredients, is presented to diners as they eagerly anticipate what is to come in the four or six courses for lunch or eight courses for dinner.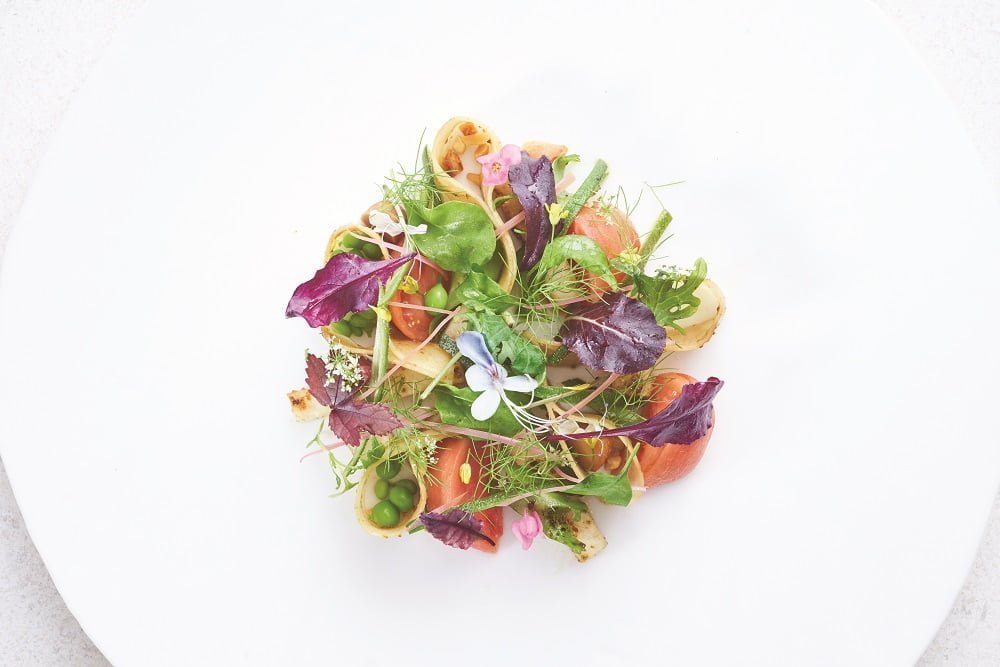 Promenade A Singapour is a visually delightful bouquet of herbs and pickled tomatoes, dressed with piquant shio kombu, using over 20 colourful local ingredients foraged and farmed from our little red dot – from spring leaves, to winged bean, lady's finger, jicama, cucumber, baby beet, blue pea, as well as locally foraged green oxalis, cat's whiskers, basil flower, and ginger flower and tarragon flower grown by chef de cuisine Adam Wan. Other dishes include charred avocado, pepper encrusted tender pigeon or refreshing yuzu tart. The predominantly French wine list is a veritable compendium of tastes.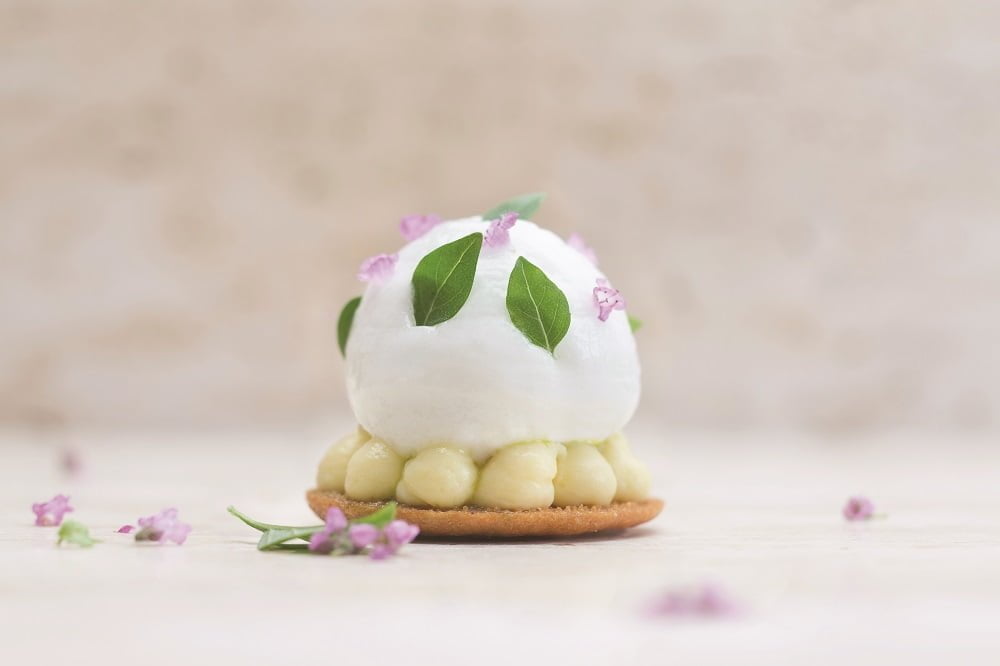 Restorative herbal infusions are freshly prepared and presented at the table, according to the diner's choice. Each infusion is designed to calm, soothe and rejuvenate, featuring a blend of locally farmed, biodynamically-grown herbs such as kaffir lime leaves, lemongrass and bergamot mint.
Each exquisitely presented course is carefully explained to diners by hospitable staff who are au fait with the produce, cooking methods and background of each item, making everything even more personable and enjoyable. Such attention to detail ensures a memorable experience.
Verdict: Named after the chef's grandmother, Odette is a tribute to cooking with passion.