1-Atico
2 Orchard Turn, #55-01 ION Orchard, 238801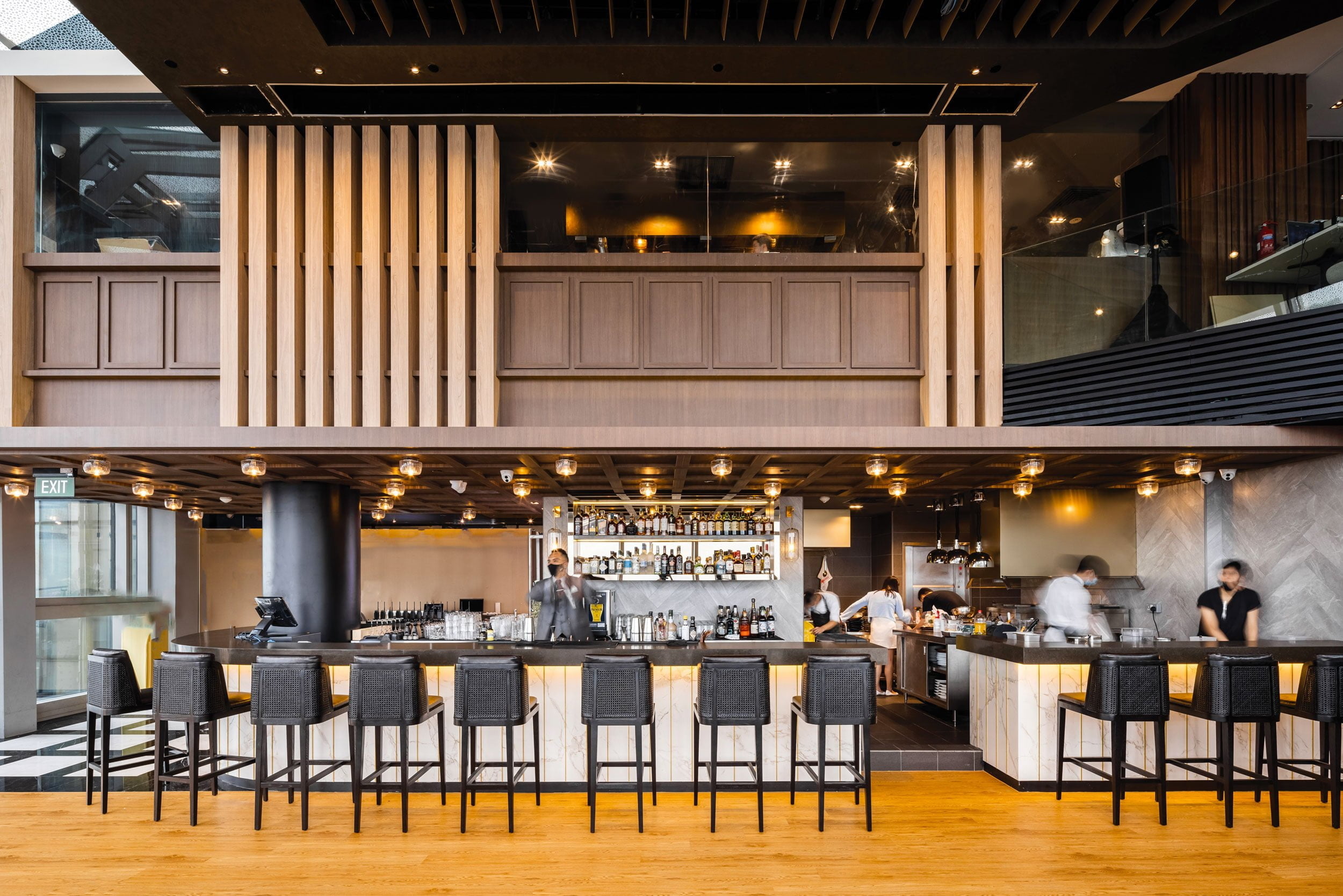 FLNT
We start our tasting at the fun, bustling Flnt, which serves fusion dishes inspired by the flavours of 'Nikkei' culture in Peru. Our table is wowed by a cocktail that arrives in a plume of dry ice smoke in delicate Japanese pottery. The refreshing Mizuame ($25) blends cognac, Kyoho grape sake, blood orange liqueur, cherry blossom syrup and fresh citrus. It's accompanied by Sakura Kakiage ($15), crispy shards of cherry blossom shrimp, onion, butternut squash, beetroot and teriyaki sauce.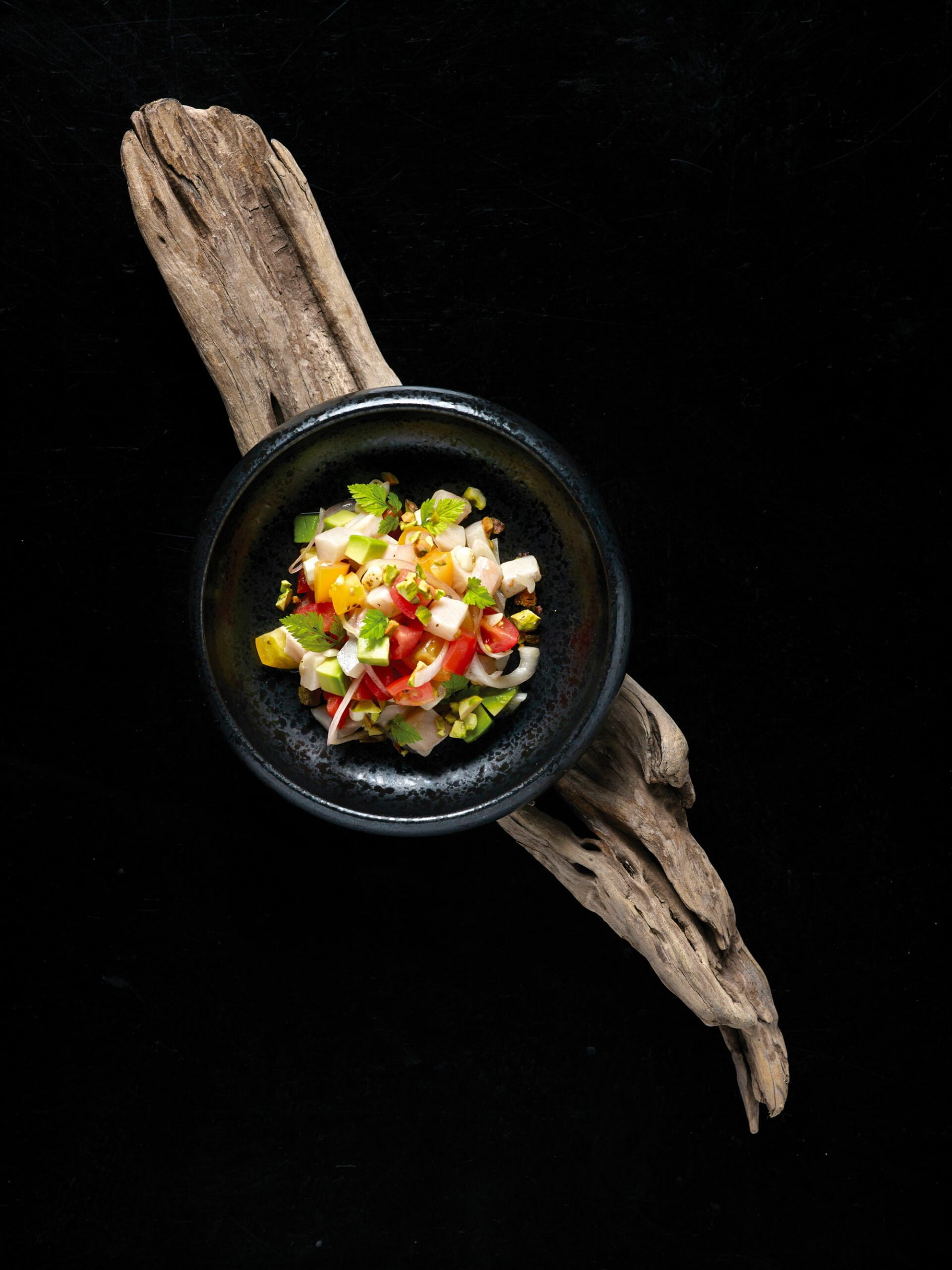 This is followed up by Ceviche Nikkei ($25), a salad of delicate white fish with citrus notes, crunchy roasted hazelnuts, shallots, tomatoes, avocado and white corn. A single Foie Gras Taco ($12 per piece) teams succulent grilled foie gras, with tangy yogurt, fish roe, and kaffir lime. Highlighting the culinary skills of talented Head Chef Lamley Chua, the Gindara Misoyaki ($28) is a perfectly grilled piece of miso cod, served with aji verde (tangy Peruvian green sauce). We finish with another cocktail (why not?) the Nuevo Casa ($23) – kumquat, pisco, yuzu sake, cherry blossom syrup, orange tea, and tonic water.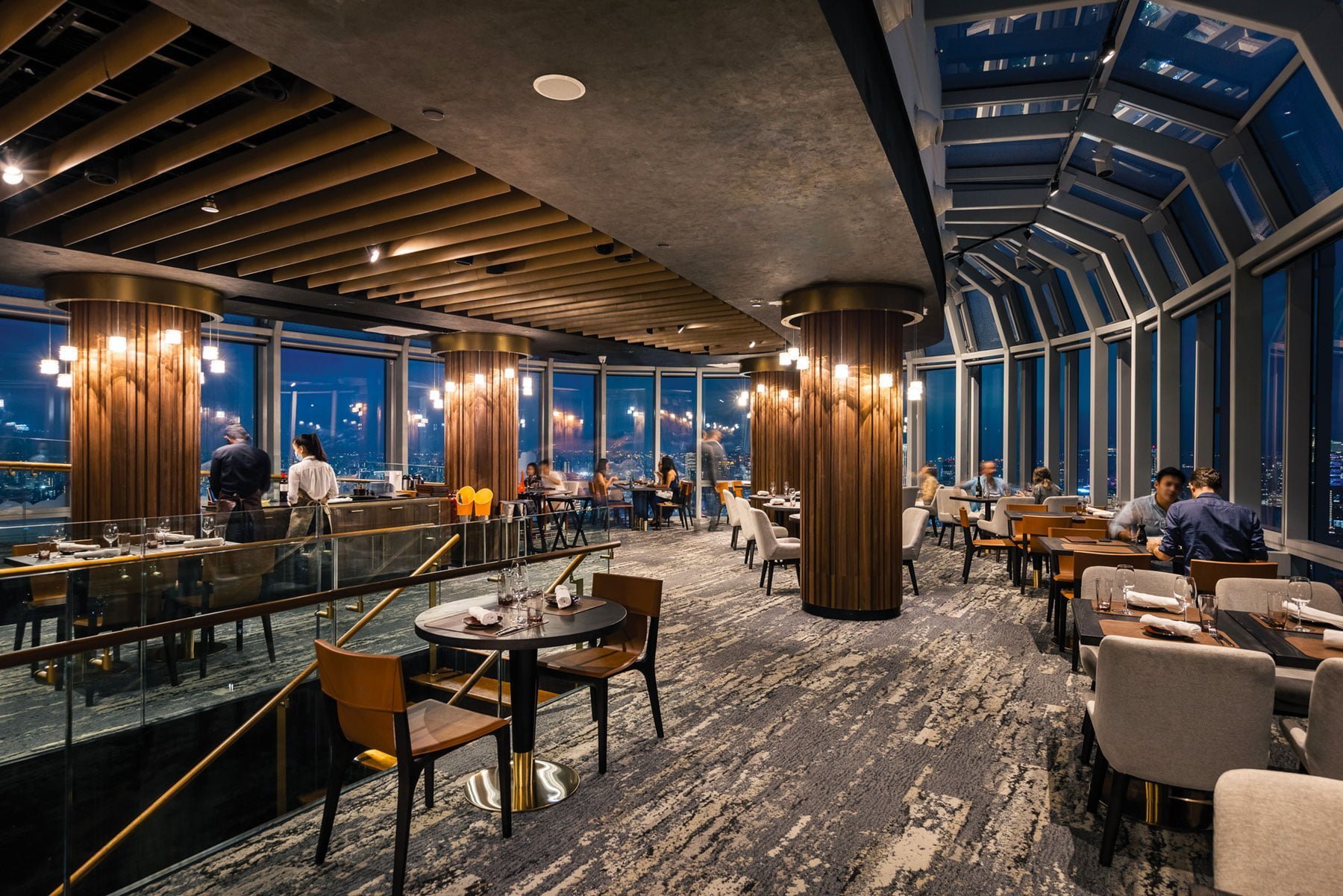 FIRE
While it's unusual to review two restaurants in a single evening, all our party has to do is take a flight of stairs to the elegant dining room of Fire, led by well-known Australian Chef and Group Culinary Director Christopher Millar. While the Argentinian and Australian influenced wine list is impressive, we start with the South American style Federico's Legacy cocktail ($20) – a savoury mix of cynar, fernet branca, antica formula, orange bitters, fresh lemon juice, and kosher salt.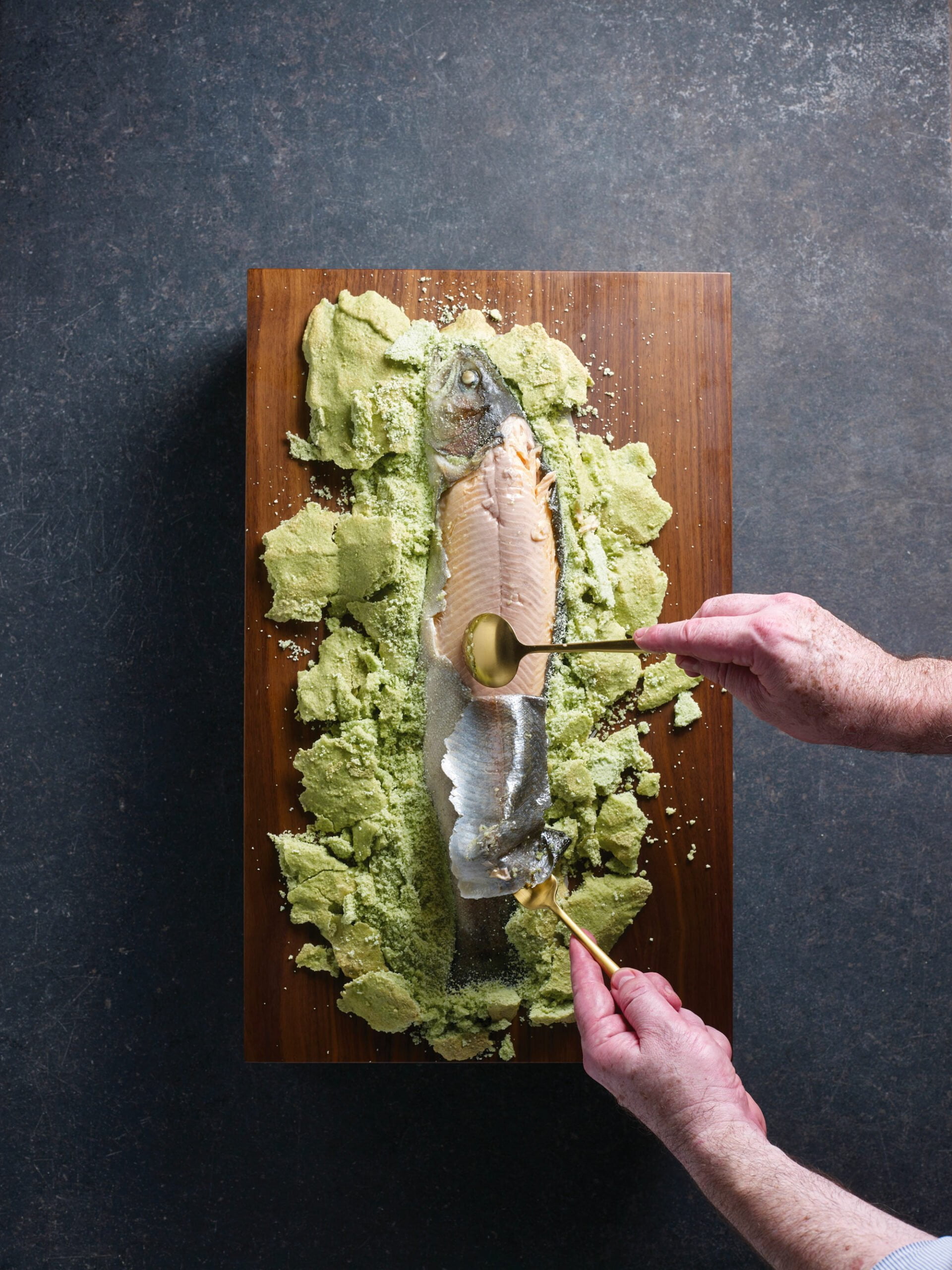 Fire showcases Argentine wood-fired cooking techniques in a showstopping array of dishes, which feature the finest cuts of prime meats, fresh seafood and vegetable-based dishes.
We start with tastes of the ocean – Mud Crab 'Rescoldo' ($36), cooked under almond wood embers, with Hokkaido scallop, sweet clementine slices and charred fennel; and grilled Patagonian Red Prawns 'Parrilla' ($28). Salt-Baked Whole Rainbow Trout ($52 for 400g, $70 for 600g) is the softest, sweetest fish I've ever tasted, lightly scented with fennel seed, parsley and lemon zest.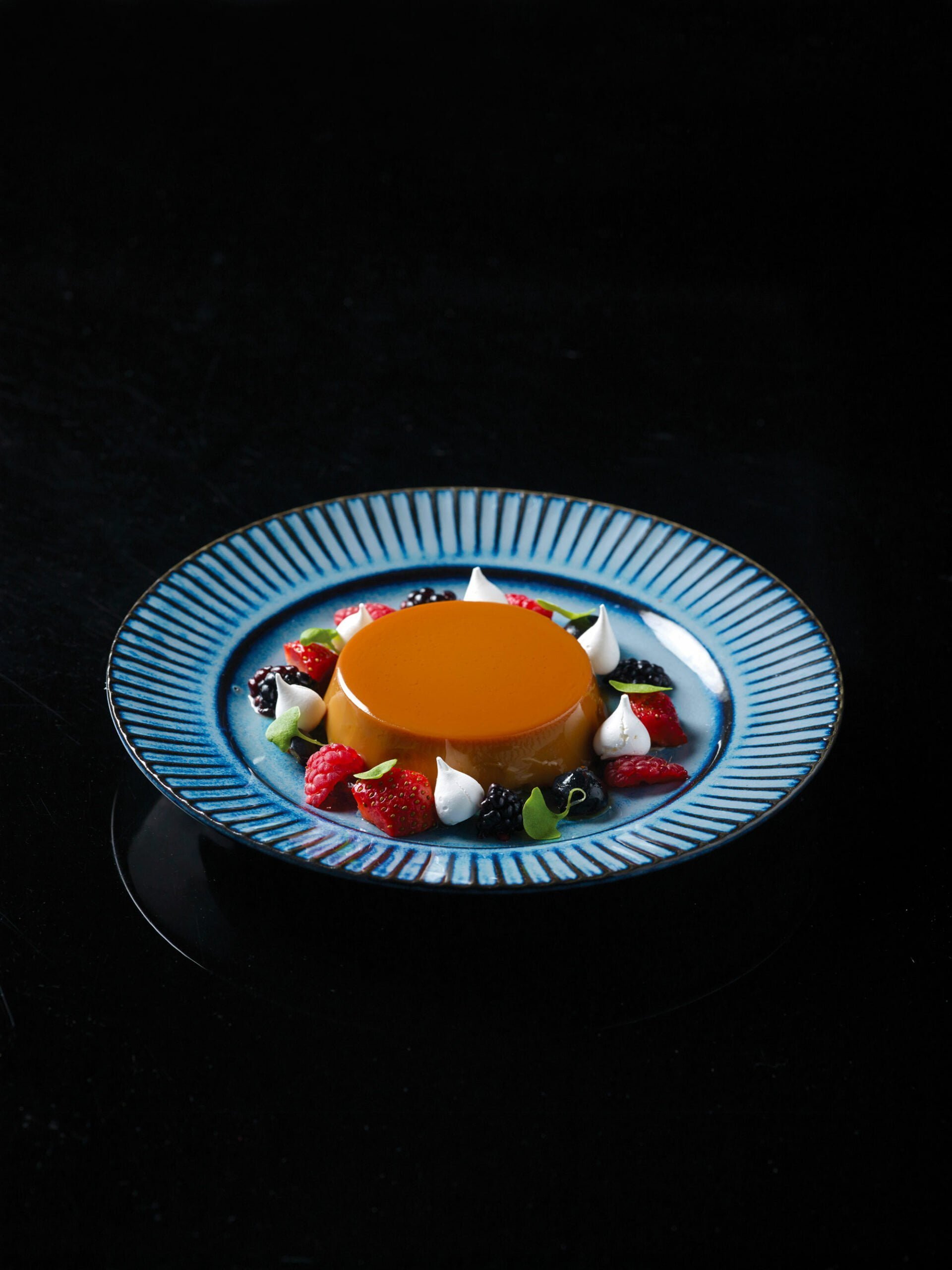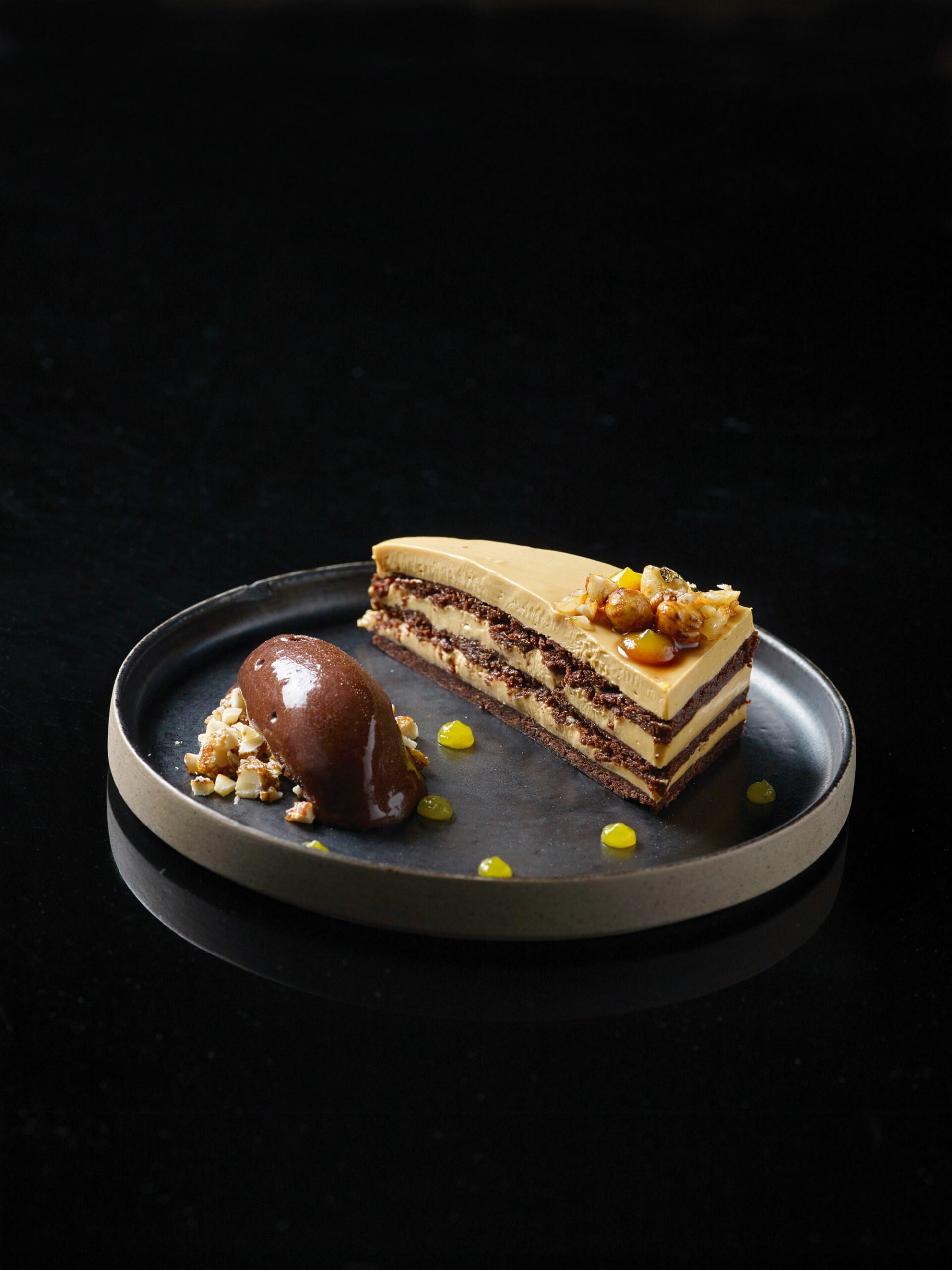 Vegetarians are well catered for with the Plato de Verduras ($36) – a sizable vegetable platter that rivals the meat dishes with a cornucopia of pickled heirloom carrots, potatoes, purple asparagus, wood-fired white corn, Palermo peppers and smoked salt. Slices of tender 'Devesa' Argentinian Grain-Fed OP Rib ($210) provide the perfect pairing.
Desserts are special here – don't miss the Flan 'Adriana' ($24), a rich Dulce De Leche tart, or the layered Choco Torta ($22) with Gianduja sorbet and hazelnut.
VERDICT: This rooftop stunner is inventive, exciting and perfect for a special occasion or treat night out.