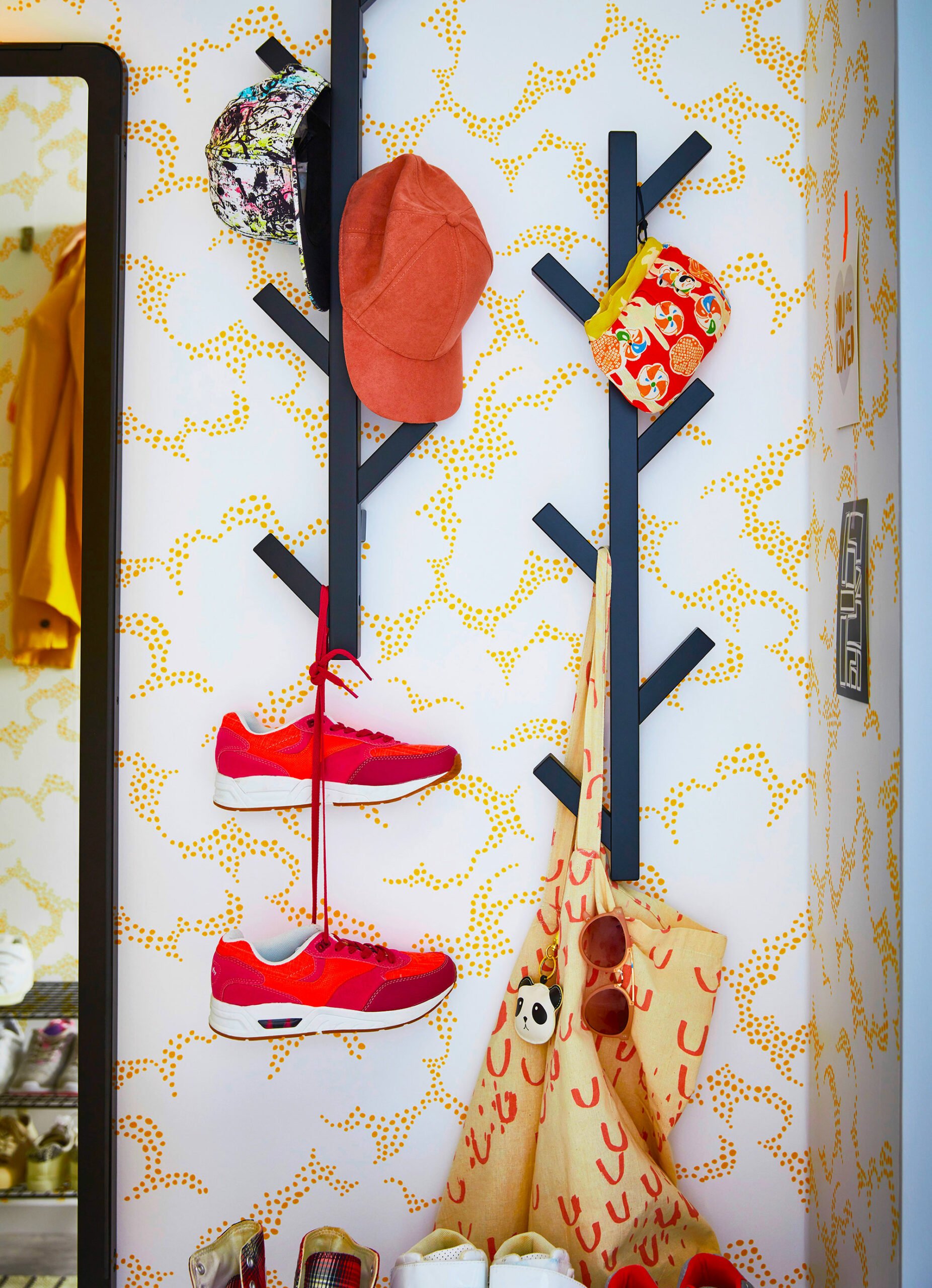 Traditionally, home entries were more formal than functional. A mudroom was for the gentry – a utility room at the rear of the house, full of wet boots, muddy sports clothes, and a general dumping ground. Now, the trend is to combine the two, so that the entry is both stylish and functional. This works well for sporty, active families!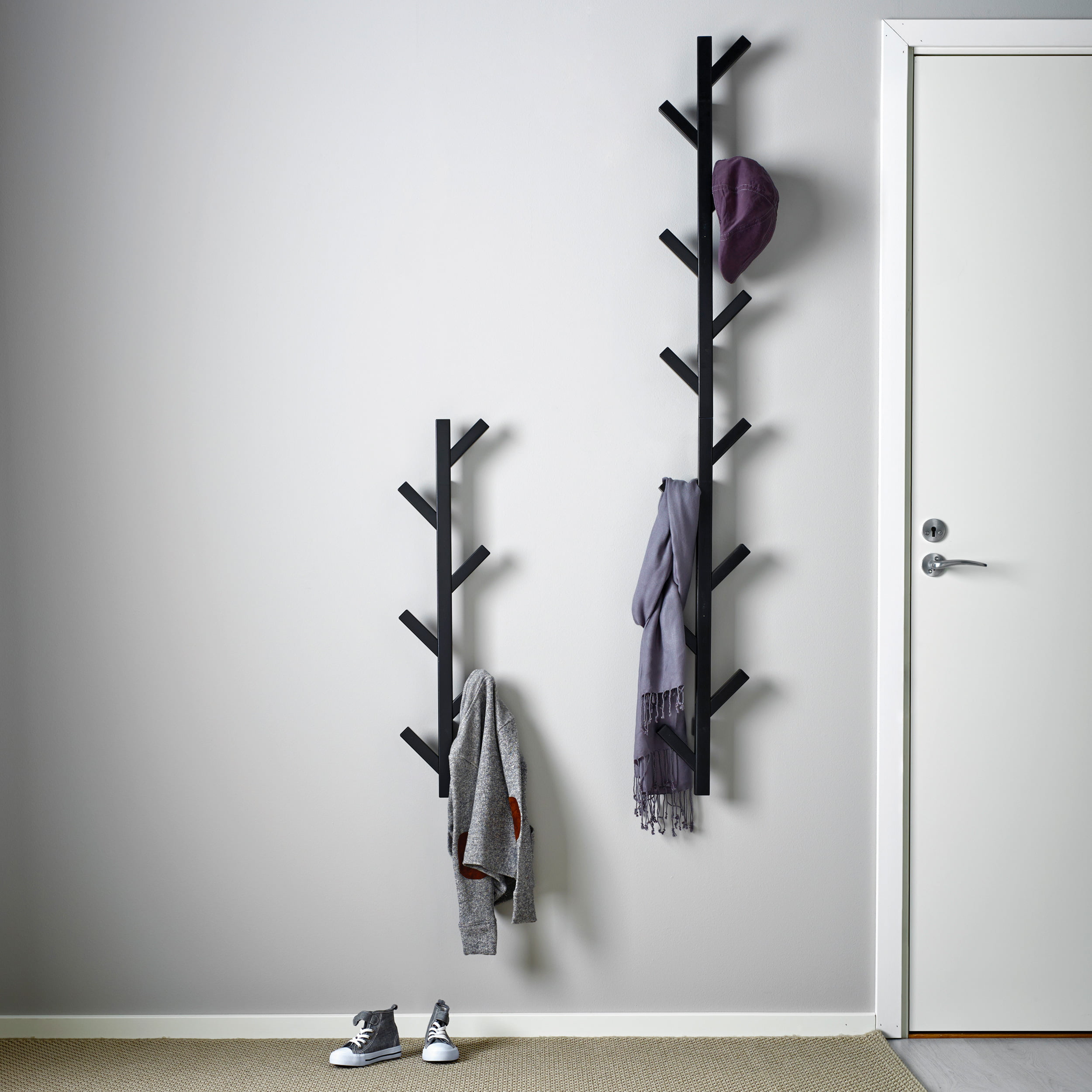 TJUSIG hanger in black from IKEA
By Hook or by Crook
Unique hooks look great and are very on trend. IKEA has a stunning collection – check out the TJUSIG hanger or the KARTOTEK rack with five hooks in pine grey. It even has labels, which is ideal for a family and offers more of a modern farmhouse look. If you don't want to put holes in walls, pick up a few 'over the door' hooks in matte black, which are strong and durable.
Sitting on the Bench
Start with a long bench seat at the entry to your home. They are perfect to anchor busy children as you tie their shoes before getting them out the door, or to place their bags ready for school. The 50's style schoolhouse coat room is also making a comeback, offering a handy spot for each person in the family to have their own hook, seat, spot for shoes tucked underneath and a shelf above for caps, hats and other bits and bobs. If you're in a rental home, this look can easily be achieved with some of the superb IKEA LACK Hacks. The LACK is an affordable side table that can be fashioned in many different ways (ikea.com/sg/en)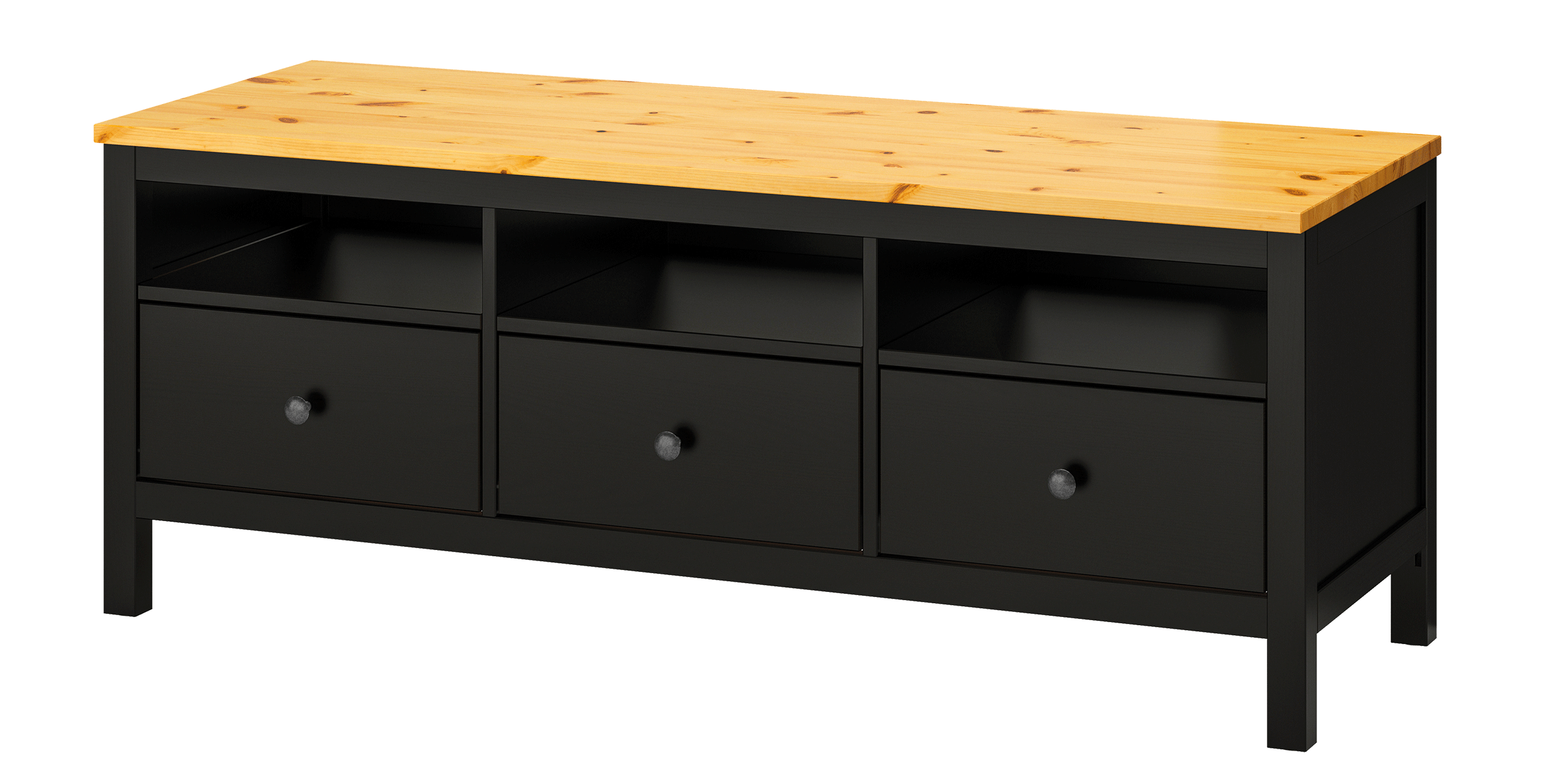 IKEA HEMNES TV bench in black-brown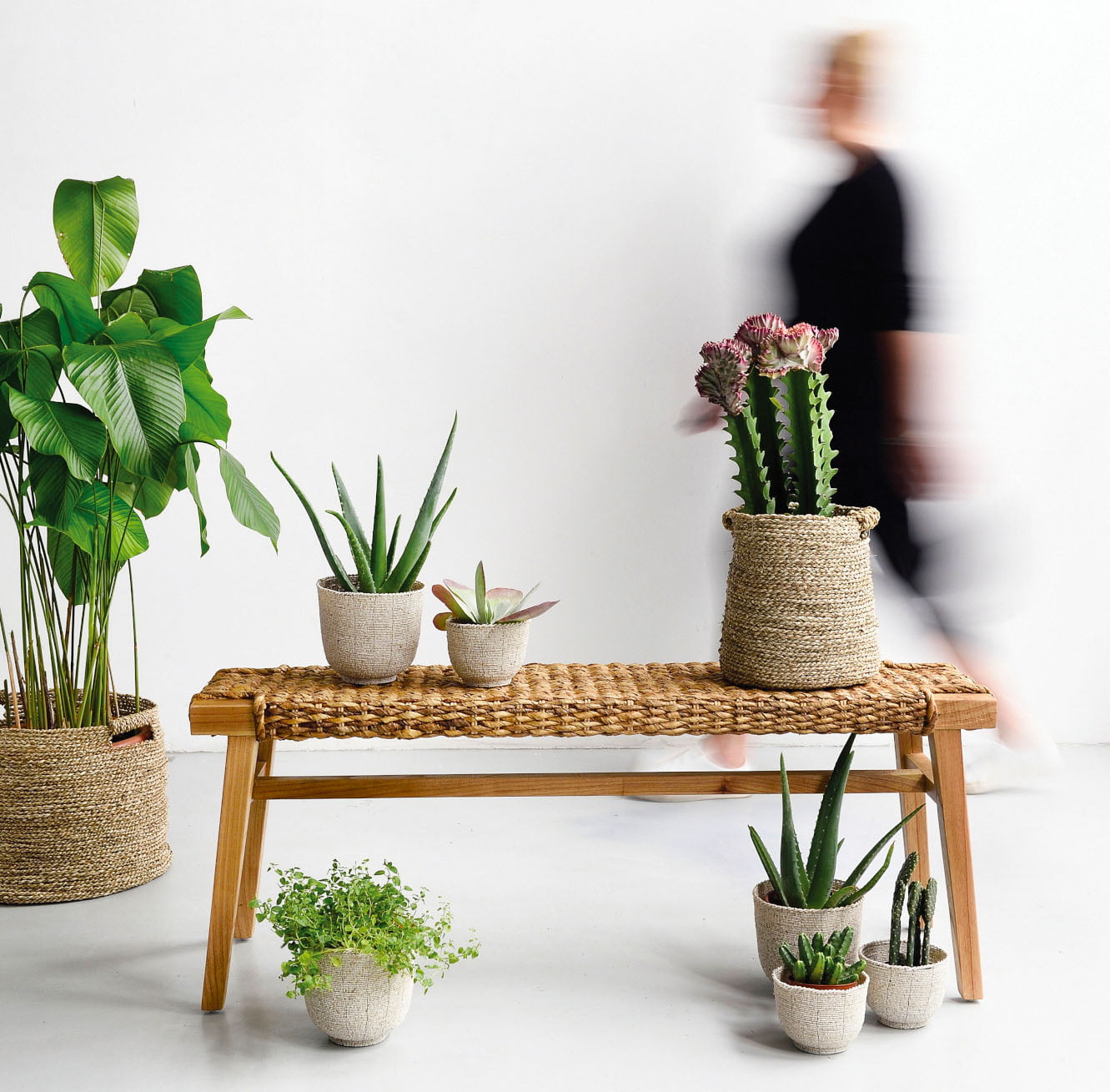 Abaca Bench from Island Living
The IKEA HEMNES TV table in black is a perfect seating choice for an entry as it has three drawers for books or shoes. With a custom-made cushion, it looks stunning. A long, wooden wicker bench also looks great in just about every interior style (check out Island Living islandliving.sg for options).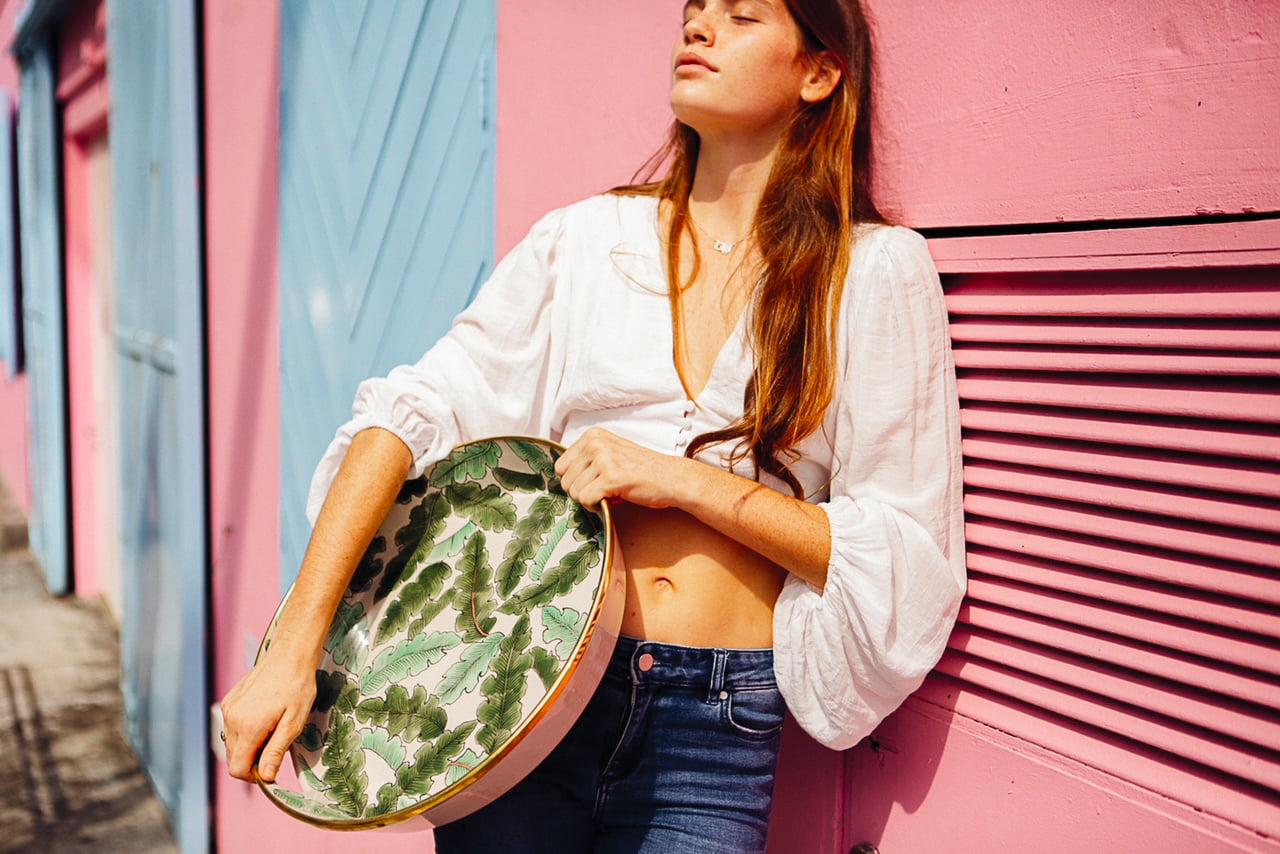 Bower Bird Ceramics Havana Nights Bar Tray
It's a Draw
A console side table is always an attractive item of choice, but it may not be so functional for busy families. A stylish set of drawers is an excellent alternative, with one drawer assigned to each family member and a key tray on top. Make sure you keep one drawer for mail, key cards, masks and dog leashes! See Hacienda Blue (haciendablueshop.com) for divine handmade bone inlay trays in all shapes and sizes or the leafy Bower Bird Ceramics Havana Nights tray (bowerbird.com.sg) would add a functional, slick look.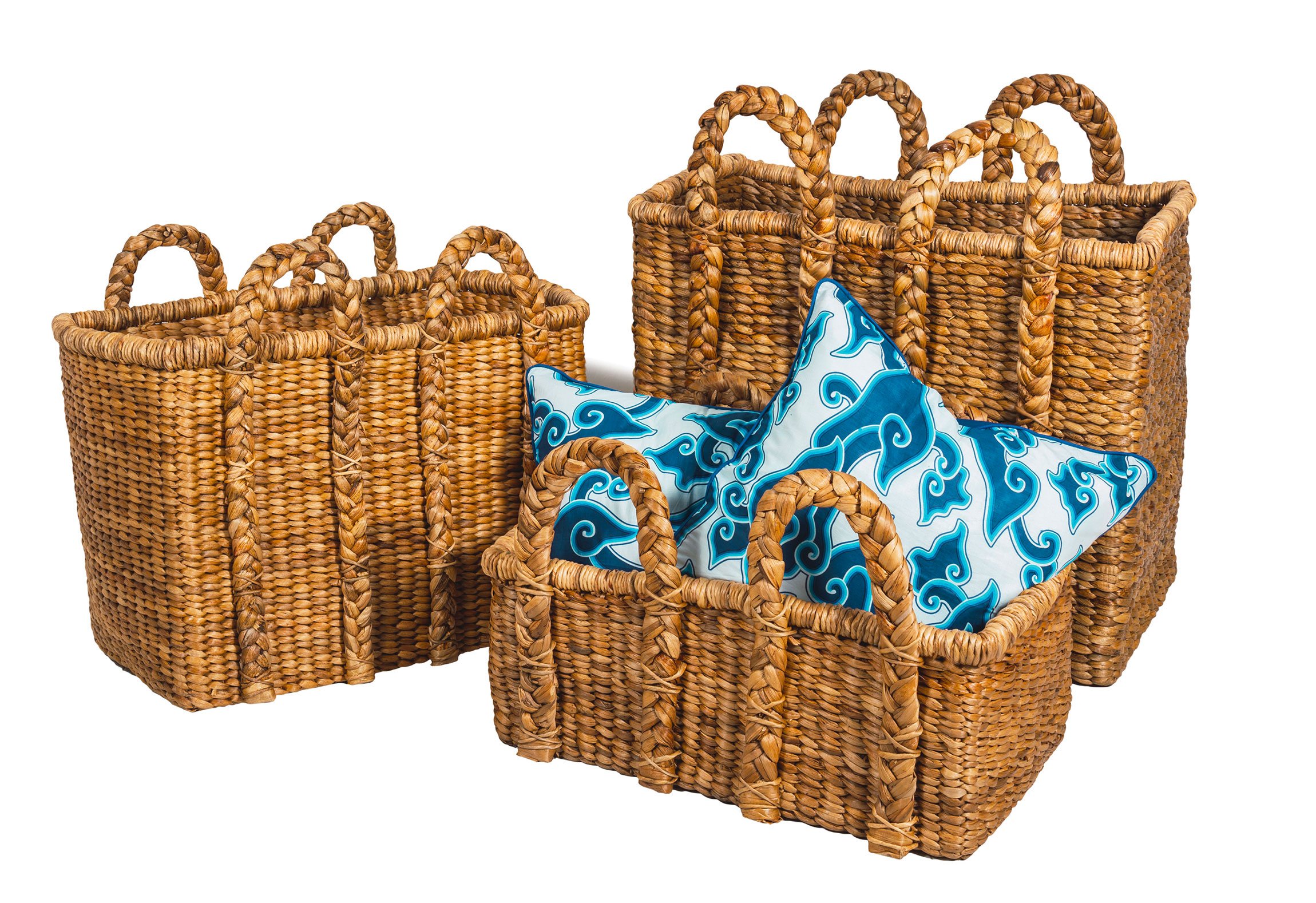 Anyaman Baskets from Layard Interiors
Shooting Baskets
Baskets in all shapes and sizes are a must for organisation. Choose three smaller rectangular baskets for under consoles and repeat on a floating shelf above a series of coat hooks. The Anyaman basket series from Layard Interiors (layardinteriors.com) come in various sizes. The larger ones fit bigger items like tennis racquets, skateboards and cricket bats. There's also a collection of oversized sea grass chests that can be employed as a large storage compartment, console or entrance table.  Fill them with towels to dry off after being caught in the rain or coming in from the pool. With Singapore's weather, umbrellas are a must. Gaya Alegria (gaya-alegria.com) has a narrow stand in charcoal cane to store them neatly away and catch the drips while drying; perfect to keep the entrance looking neat and well organised.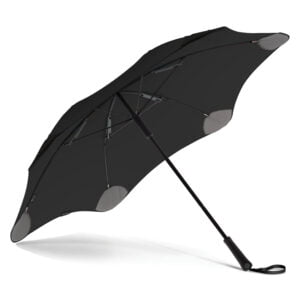 Fast fact: Millions of broken and disused umbrellas end up in landfill every year. The Blunt Sport Umbrella's structural design has been compared to a suspension bridge and can withstand winds up to 72mph. Stay stylish, dry and environmentally aware! bluntumbrellas.com/products/sport