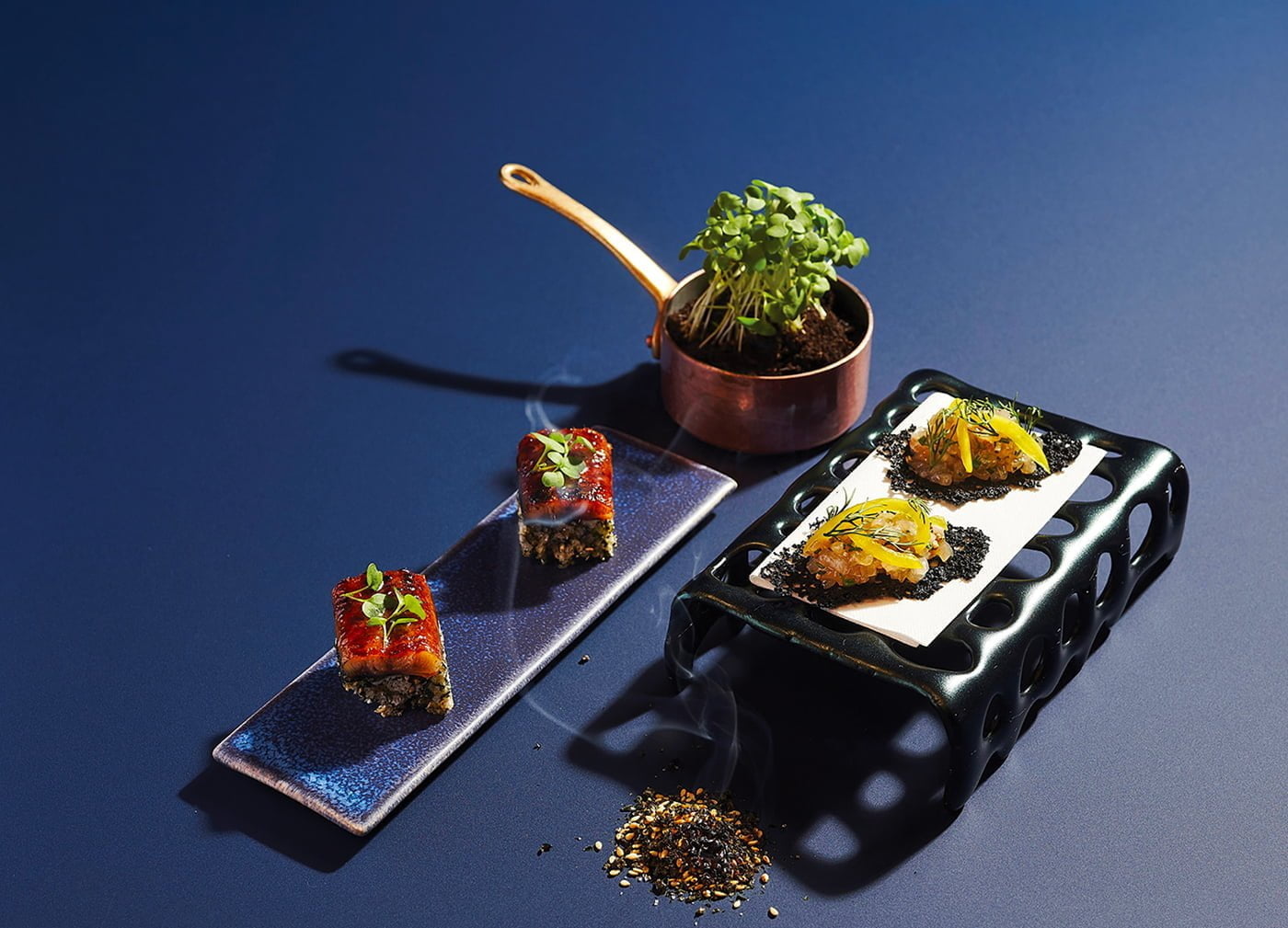 Butcher's Block
#02-02, Raffles Arcade, 328 North Bridge Road, 188719
Butchersblock.com.sg
Helmed by new Chef de Cuisine, Jordan Keao, vibrant Butcher's Block at Raffles Hotel is a stylishly adorned restaurant; take in the sight of specially curated produce showcased in The Vault before watching the chefs transform quality ingredients on custom-built ovens and grills in an open kitchen setting. Chef Jordan imprints his own Hawaiian heritage and passion by adding a distinct touch of fire into his culinary creations. To accompany the experience, The Library features a meticulously prepared list of over 200 premium natural wines. 
We were there to experience the Butcher's Block's concept, the Tour de Force menu. Our culinary adventure started with the succulent Wagyu Tartare ($17) served on light and crispy beef tendon chicharron and topped with caviar – the table raved about this. The Smoked Unagi ($15) served on a nori rice cracker was a tasty bite enjoyed by everyone, enhancing this was Smoked Hamachi Tartare ($13), which contrasted perfectly with the nori rice cracker it was served on. We paired these with a full-bodied Spanish Verdejo, Belondrade y Lurton 2018 ($148).
Our selection of signature dishes continued with Barley Risotto ($32), creamy and soft barley with Chanterelle mushrooms cooked to evoke the smell of forest wood. Alongside was the Wagyu Sukiyaki ($32) presented with a delicately prepared smoked egg yolk creating a silky dressing to cover the tender Wagyu slices.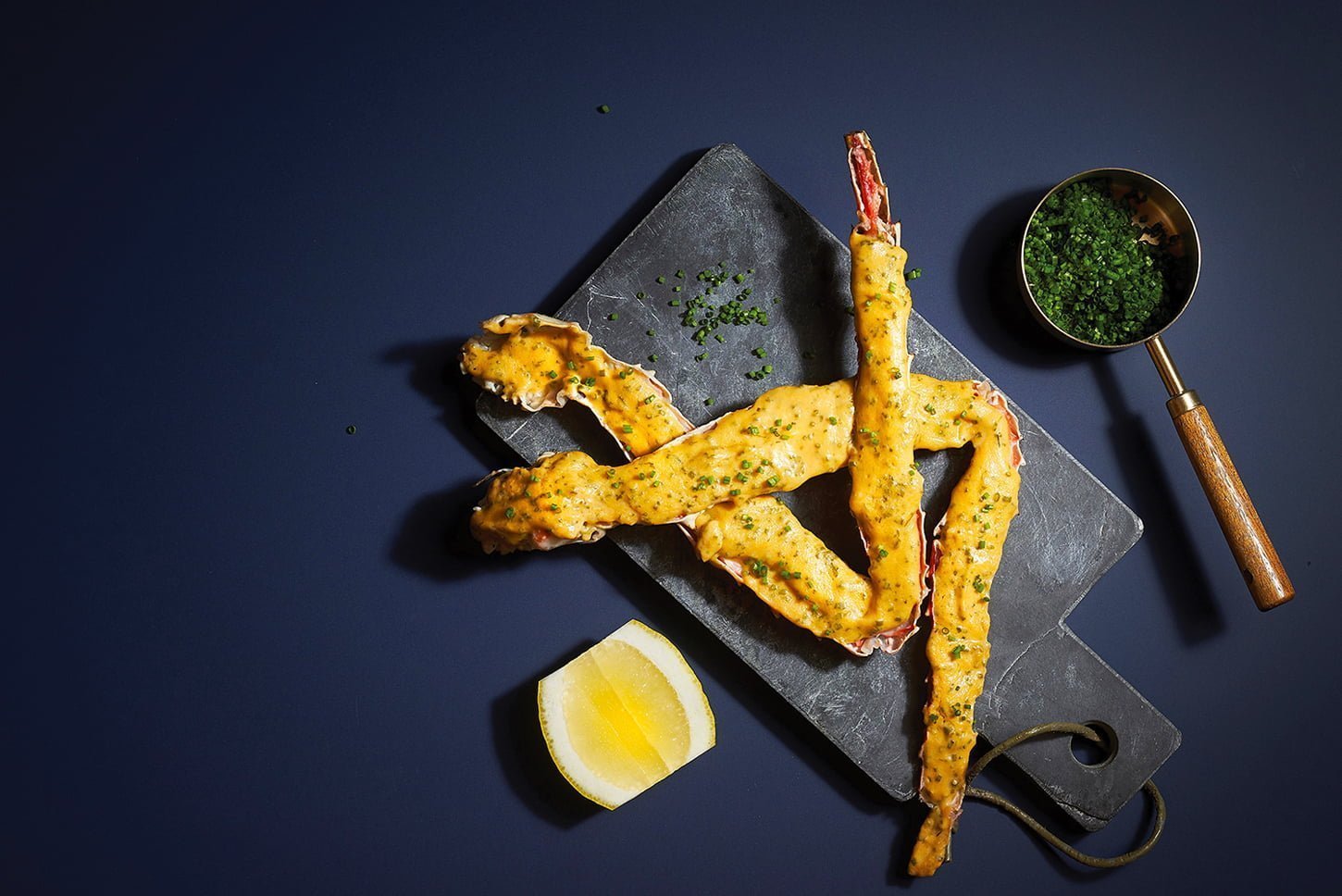 The decadent King Crab ($84 per leg)came served with a wonderful "burnt" Bernaise sauce – the elegant layers of flavours earned accolades around the table  
We finished with one of the signature beef cuts, Wylarah Striploin Wagyu ($75 per 100g). Each bite was an assault on all senses: the smokiness of the wood, the textures and flavours created between the seared crust, the fats, and the meat. The Burnt Carrot ($17) was the perfect companion to the beef; thickly cut carrots "burnt" on a grill bringing out their natural sweetness and then topped with a delicious miso vinaigrette – a smashing dish. 
We paired the mains with a 2019 Petalos de Bierzo by Descendientes de J. Palacios ($128). The wine's richness of the berries, and deep oak and tobacco notes made for a sensational match. 
After a brief recess, our desserts arrived. The Baked Mochi ($12) is served with a delicious citrus Anglaise sauce – the description is too simple for the many layers in this beautifully presented dessert. The Burnt Citrus Sorbet ($11) was an original; the smokiness in the sorbet surprised the table and made it the ultimate spoon-licking experience.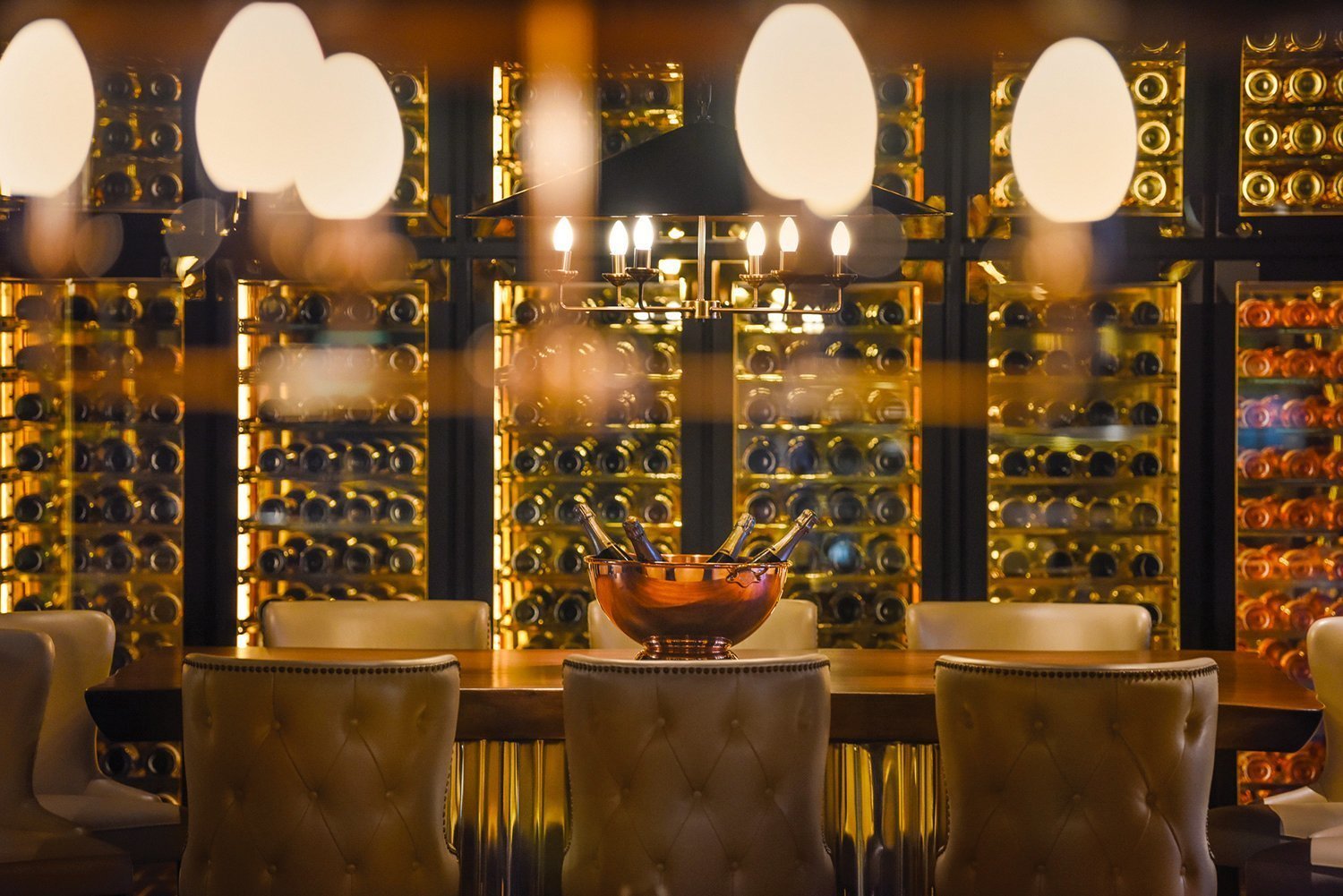 VERDICT: Butcher's Block is without doubt an upscale venue that serves sophisticated and luxurious cuisine. This new iteration showcases Chef Jordan's cultivated world-class credentials. His cuisine is infused with the flavours of different woods and spices, and whether it is chargrilled or wood-oven prepared, each gastronomical creation is a true original.