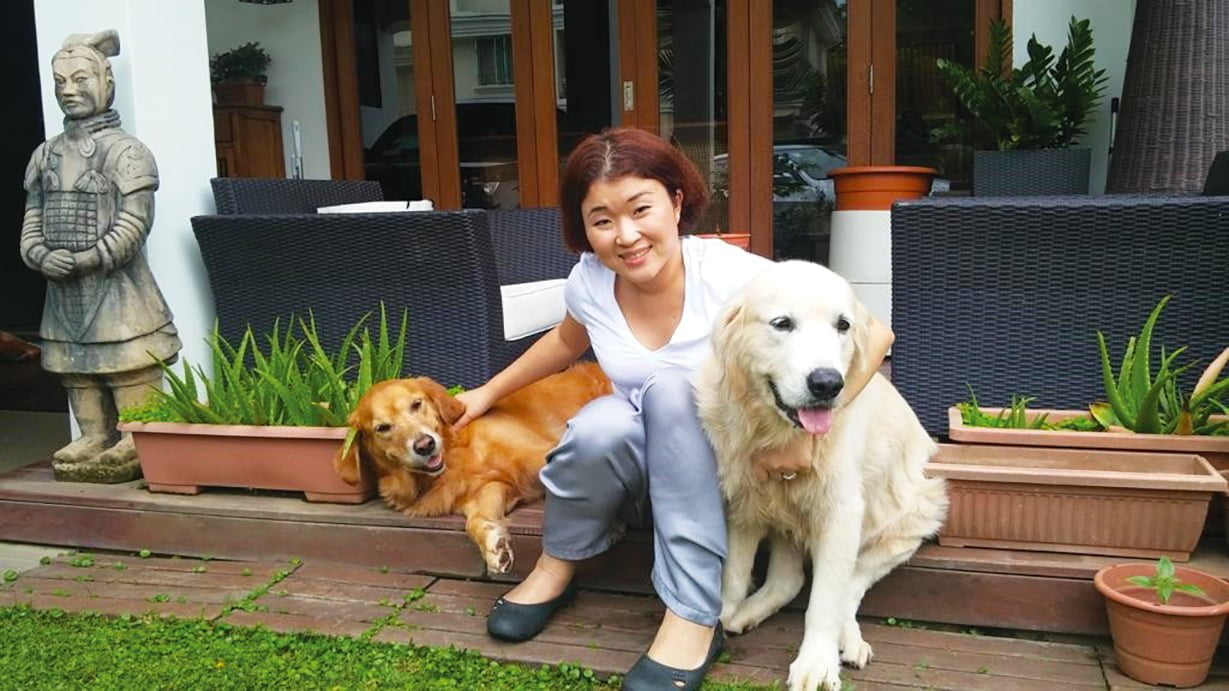 Tell us about your company . . .
We're pet lovers with the belief that every pet deserves a good home. As one of the Animal Welfare Groups in Singapore, we depend on a fostering network and commercial boarding to house our rescued animals. Our objectives are to encourage the adoptions of stray animals, find foster care for them prior to adoption, to rehome surrendered family pets, and to assist rescuers and stray feeders. 
What prompted you to start Purely Adoptions?
It began with a stray puppy named Brandy who my husband Patrick and I found at Tuas industrial estate in 2009. We didn't know what to do, so we set up a Facebook page sharing her details. When no-one came forward to claim Brandy, we found her a good home ourselves. After that, we looked into the protocol of animal adoption, rescued more stray and abandoned animals, and put them onto our FB 'Lost & Found' page. Today we attend as many adoption drives as we can to promote the pets for adoption and to raise funds for the veterinary bills, boarding, and pet food.
Was it easy to launch the business?
No! The past ten years has been so challenging. Patrick and I both work full-time and soon realised that we needed a team of volunteers to help us with the rescues, rehab and rehoming. 
Do you still scour the industrial areas?
Yes, but our pets for adoption come from several sources: rescued animals from SPCA; stray feeders; tip-offs from the public when they spot an injured animal while out and about; and from families who want to give up their pets.
How many pets do you have?
We have around 25-30 dogs and up to 20 cats at one time. We keep to these numbers to ensure that we have time to work on our rescued animals – some have behavioural issues, or don't trust humans. On an annual basis, we rehome about 70 dogs and 80 cats each year.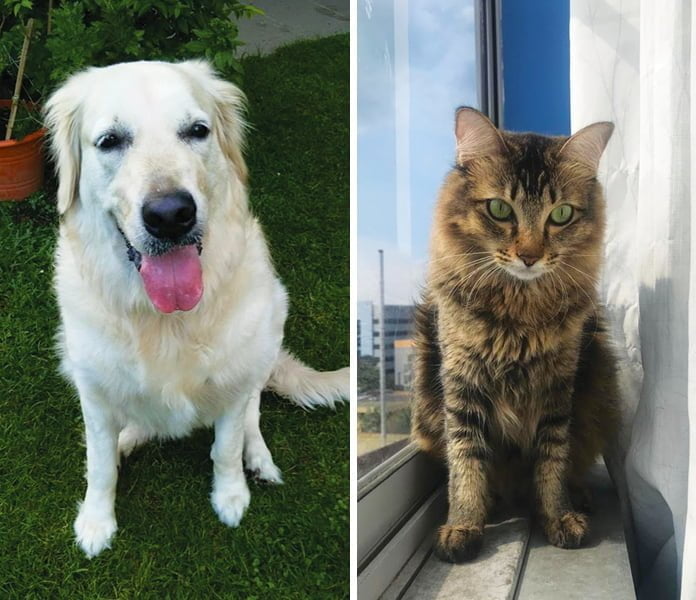 Timid Marvel (left) and Solar the saved cat
You must get very attached to the animals . . .
Several rescued cases are close to our hearts: Hope, an emaciated Shi Tzu was abandoned outside an HDB corridor; Haru is a cat whose nose and mouth were injured; and Kobe and Kobi are two puppies born with just three legs. 
How does the adoption process work?
After the pet has been rescued and checked by the vet, we source a foster home to take care of it while we post on FB for a potential adopter. We update our site with new rescued animals every day. After meeting with applicants, we go down the formal adoption route. Those who have successfully adopted from us receive a 'Starter Kit' which comprises of wellness kibbles, treats, toys and other helpful merchandise. Post adoption, we offer support via WhatsApp.
What can people do to help?
Presently we have a dedicated team of ten volunteers looking after different aspects of the business. We need more volunteers to help with fostering our rescued pets and promoting our merchandise. People who have communication skills to get our message out there would be welcome, too. And of course, we're always looking for those who want to adopt! 
For information log onto purelyadoptions.com or Instagram @purelyadoptions. Get in touch at hello@purelyadoptions.com or WhatsApp 90018848