Don't mistake the Lion City's small size as too teeny for lots to do. When it comes to activities in Singapore, there's always somewhere new to explore, or something unique to experience away from the tried and tested favourites.
In the second part of our series (find part one here), we speak to more members of the ANZA Executive Committee (and long-time Singapore dwellers) who reveal their top places and spaces away from the plethora of ANZA groups available. From cheeseboard-making to hawker-hopping, read on for some fantastic ideas to help kick off your 2022 schedule.
Megan Scott has lived in Singapore for the past nine years.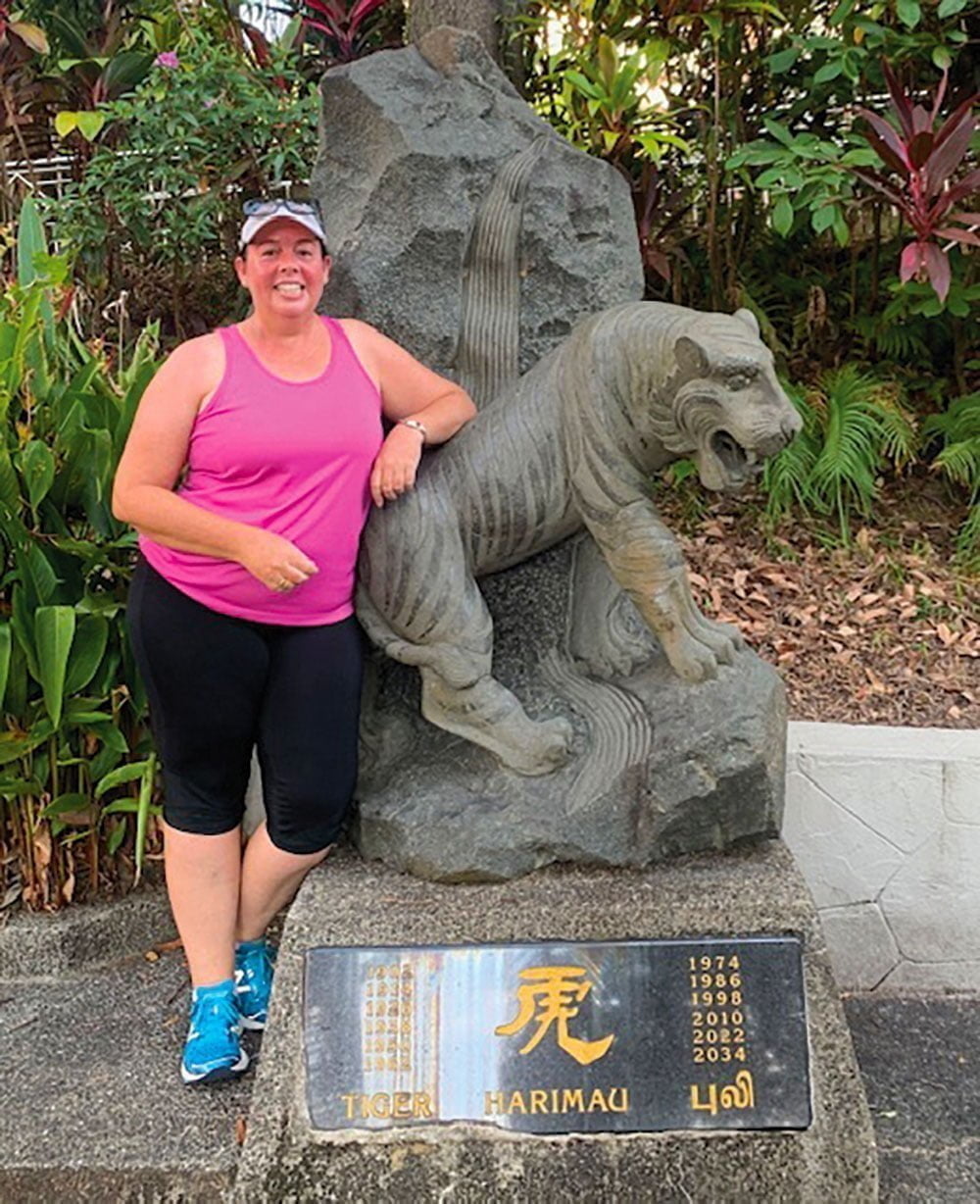 Sample local theatre
Singapore has quite a vibrant and diverse live theatre scene showing everything from Shakespeare in the Park to award-winning plays like Tuesdays With Morrie and The Importance of Being Ernest with a unique local spin. My favourite local theatre companies to support, especially in these challenging times, are Pangdemonium (pangdemonium.com), Wild Rice (wildrice.com) and The Singapore Repertory Theatre (srt.com.sg). 
Purchase a Friends of Wildlife annual pass
The Friends of Wildlife Plus is the ultimate membership for all Wildlife Reserve Parks, giving you unlimited access to Singapore Zoo, Bird Park, River Safari and Night Zoo for a year – so it's great value for families. My goddaughter loves the animals but also the water park at the zoo. Check out wrs.com.sg for current deals.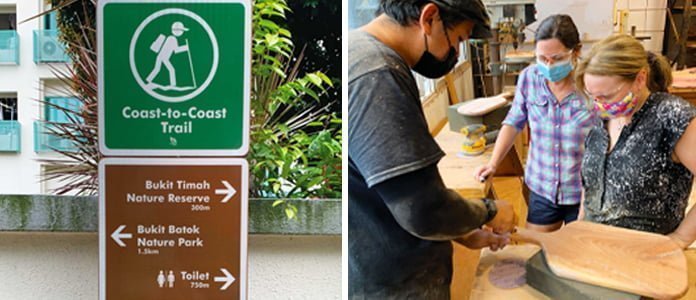 Go coast to coast
The coast to coast walk begins in Jurong and takes you through to Coney Island in the East. You can tackle the walk all in one go or take it easy like my friend and I did. We covered one or two checkpoints in a weekend and rewarded ourselves with breakfast each week. Highlights were seeing the hanging birdcages as we walked through the heartlands and stumbling across a community garden with flowers, fruit and vegetables side by side. There's also an app with interactive and virtual reality features to help your tech obsessed kids engage with nature in a way that suits them. 
Get crafty
Friends and I had a great afternoon at Tomblek (tombalek.com) recently making our own cheeseboard. We thoroughly enjoyed getting to grips with the power tools and had a good laugh while sanding the wood until it was smooth and shiny. Beware – the stain has to settle for a week before you can use it for cheese!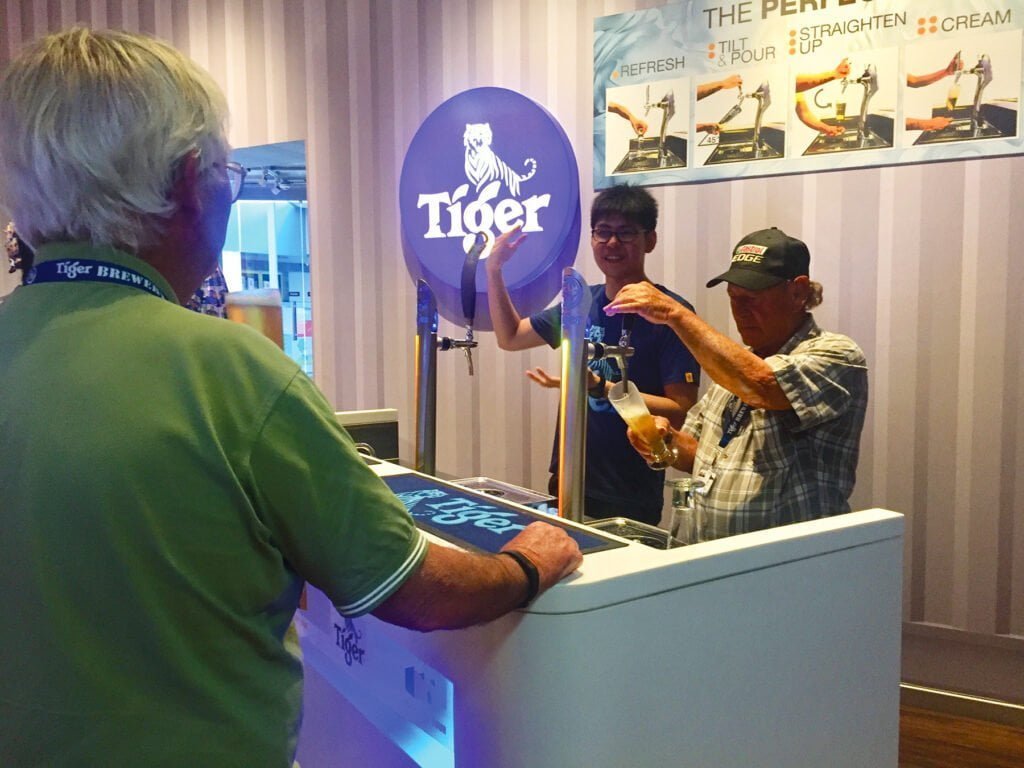 Make like a tourist
You can have a great time spending your weekend visiting tourist attractions you'd probably only go to see if you were just passing through Singapore rather than living here. Some of my favourites include the Tiger Brewery Tour (tigerbrewerytour.com.sg) for a behind-the-scenes glimpse into Singapore's largest beer brewery (with beer tasting afterwards), and a visit to the former Ford Car Factory (corporate.nas.gov.sg), Ford Motor Company's first assembly plant in Southeast Asia and where British forces surrendered to the Japanese after the Battle of Singapore in 1942. 
Tristan Perry moved to Singapore six years ago. He lives on Sentosa with his wife, Julia, and children Nina, seven, and Miles, three.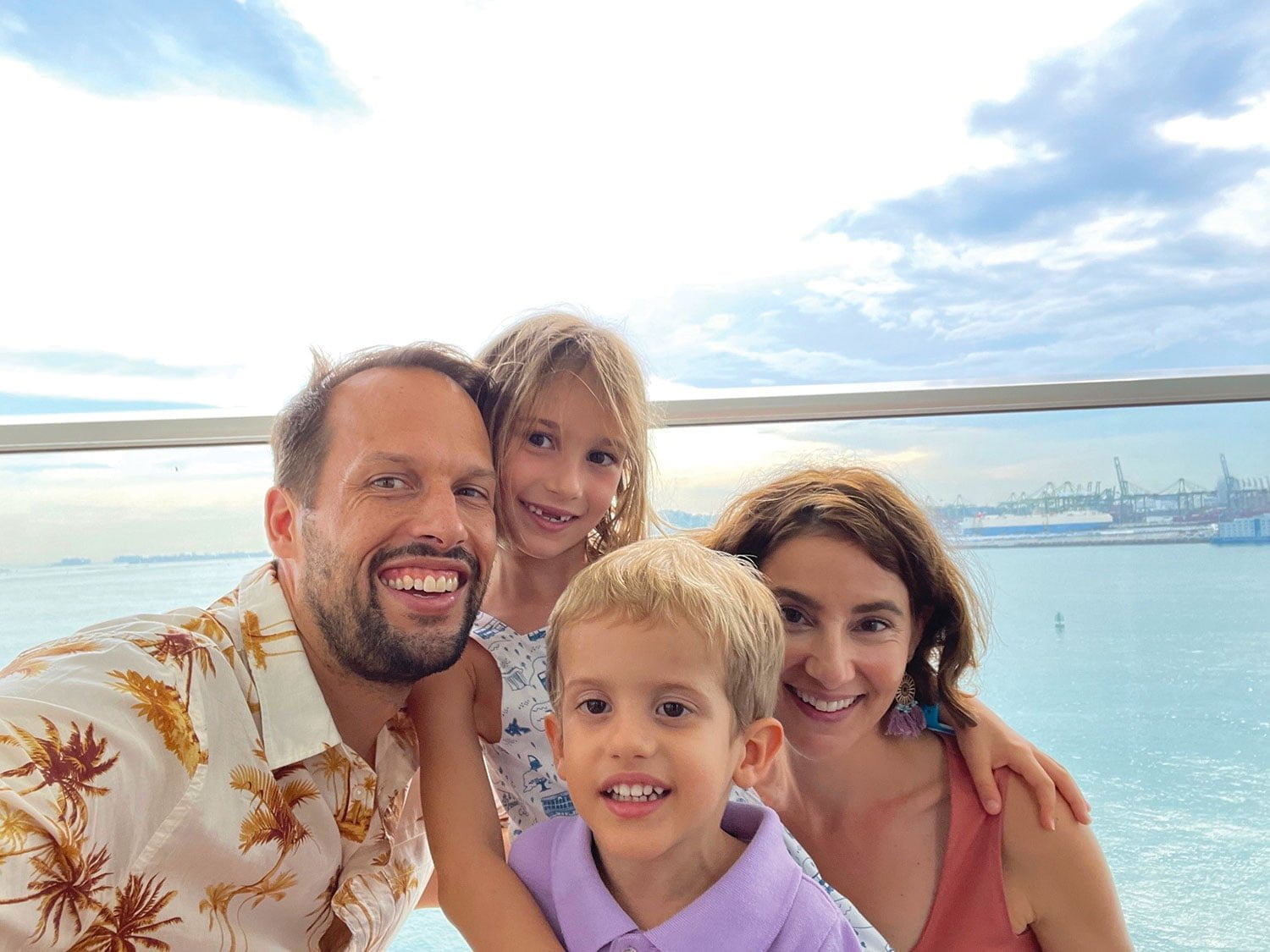 Visit a new hawker
We're big fans of exploring Singapore in general, and whenever we go somewhere new, we always tie it into a meal so we can find a hawker center and try some new food. Hawker food is my guilty pleasure and it has become a creature comfort. Our favourite is the Alexandra Village Food Centre on Bukit Merah Lane. It's so clean, organised, and has amazing variety.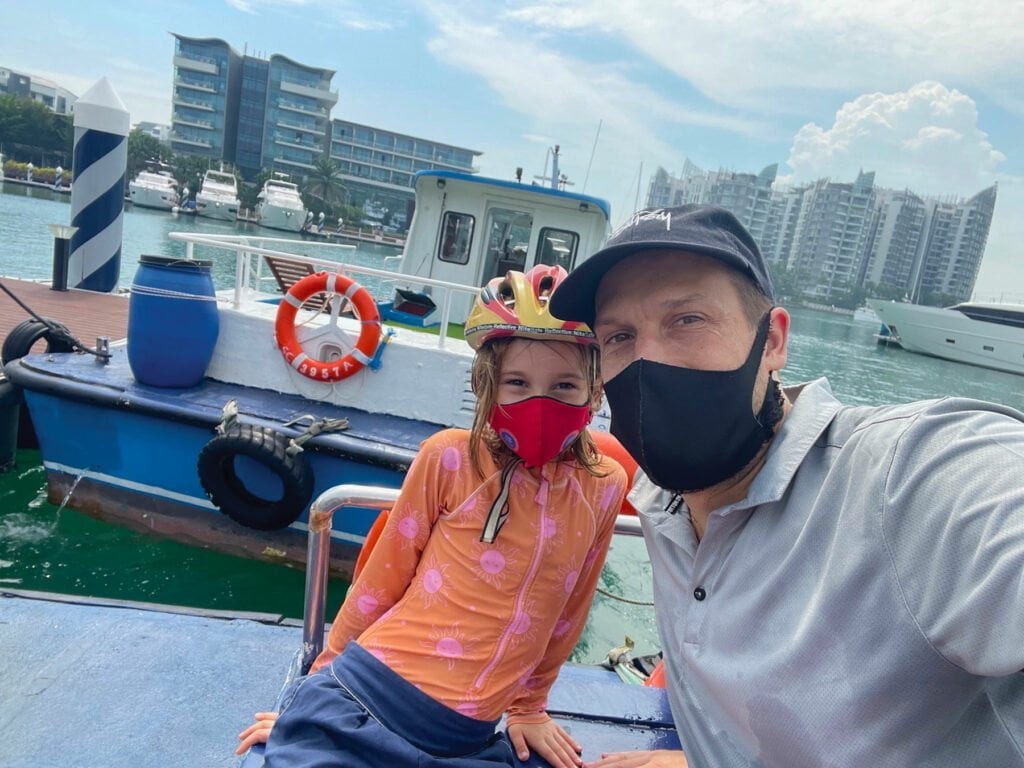 Lazarus Island on the Sentosa Ferry
Most people head to Pulau Ubin, but Lazarus Island is only 10 minutes away by ferry from Sentosa Cove. You can take your bikes (and dogs!) to one of the most beautiful beaches in Singapore, with proper soft sand. It's a really unique island and a must-visit.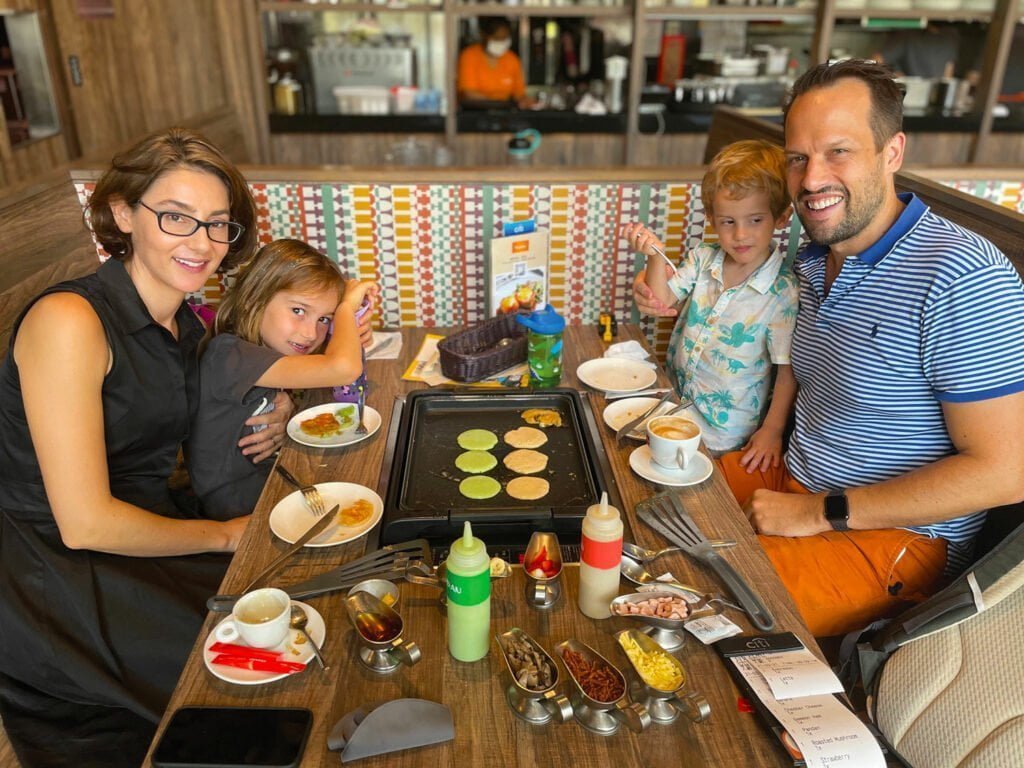 Sunday picnics at dusk
Everyone knows Tanjong Beach, but do you know it's at its best at around 5pm?  We usually head down for a swim, and take sandwiches, homemade biscuits and kombucha. It's super-relaxed, and there are usually a few dogs running around as we all wind down after a big weekend.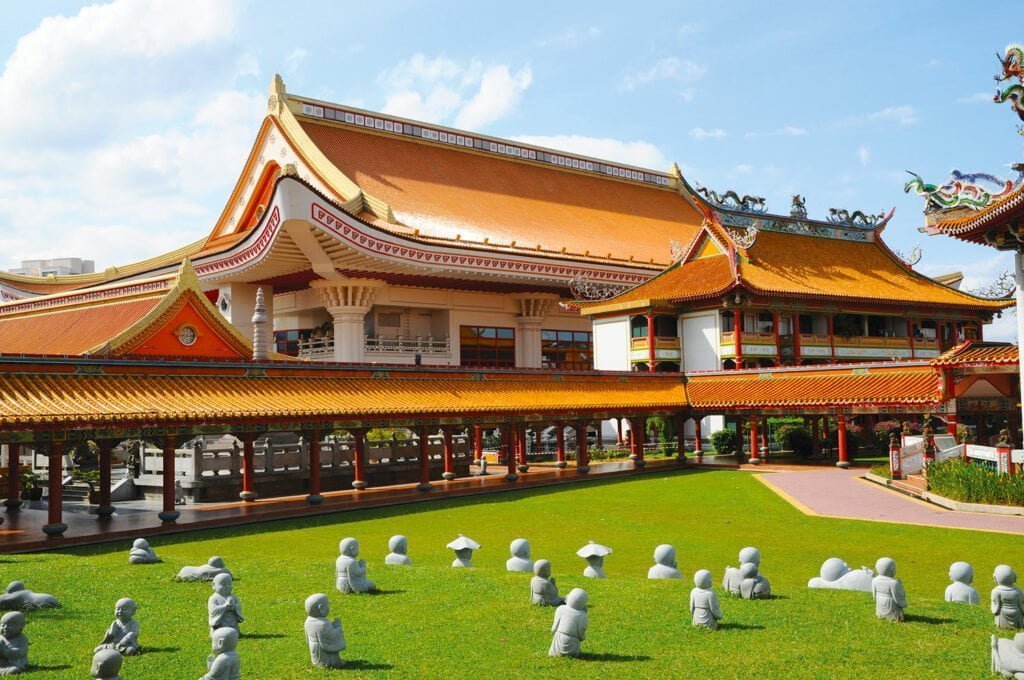 Explore a local temple
The temples here are always impressive, and can be found across the island. While they're fascinating to experience, always check with staff that it's okay to enter the premises (I have never had a rejection before). They're even better if you have a local friend to guide you around and explain the history and protocols. Try the Kwan Im Thong Hood Cho Temple on Waterloo Road,  Thian Hock Keng Temple on Telok Ayer Street, and Kong Meng San Phor Kark See Monastery, the biggest Buddhist temple in Singapore, on Bright Hill Road.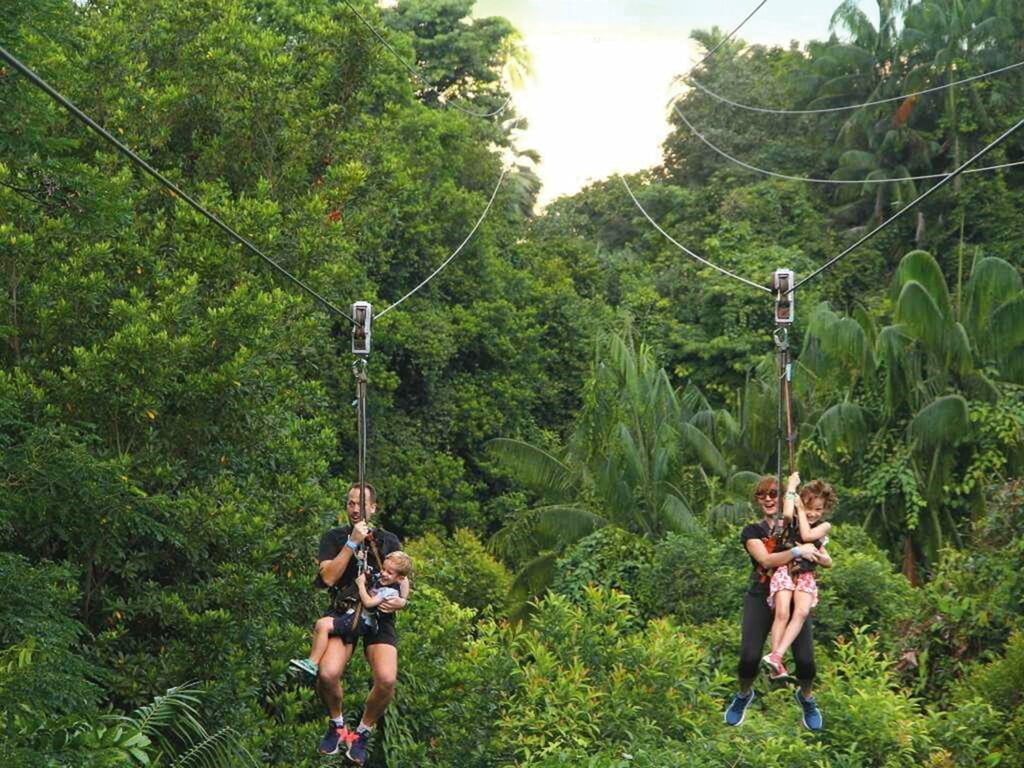 Tackle Mount Bukit Timah
It's a popular Singaporean route, and lovely, and you can spot all sorts of interesting wildlife such as flying lemurs, oriental pied hornbills and butterflies. The kids love the separate area off the side of the car park where there's a few different playgrounds and a wonderful reservoir.