One of the many great things about Singapore is that she may be small, but she's always striving to improve herself with offerings and opportunities for the masses. When it comes to entertainment and leisure, there's always somewhere new to explore, or something unique to experience away from the tried and tested favourites.
We get it – after an age of restrictions it might feel like you've done all you can here – but have we got news for you! As part of a two part series (find the second part here), we spoke to members of the ANZA Executive Committee who revealed their Little Black Book of Red Dot moments away from the plethora of ANZA groups and activities available.
ANZA's President Adam Martin moved to Singapore thirteen years ago. Today he lives here with wife, Mille, and three daughters Maddie, seven, Evie, four and Isabella, one.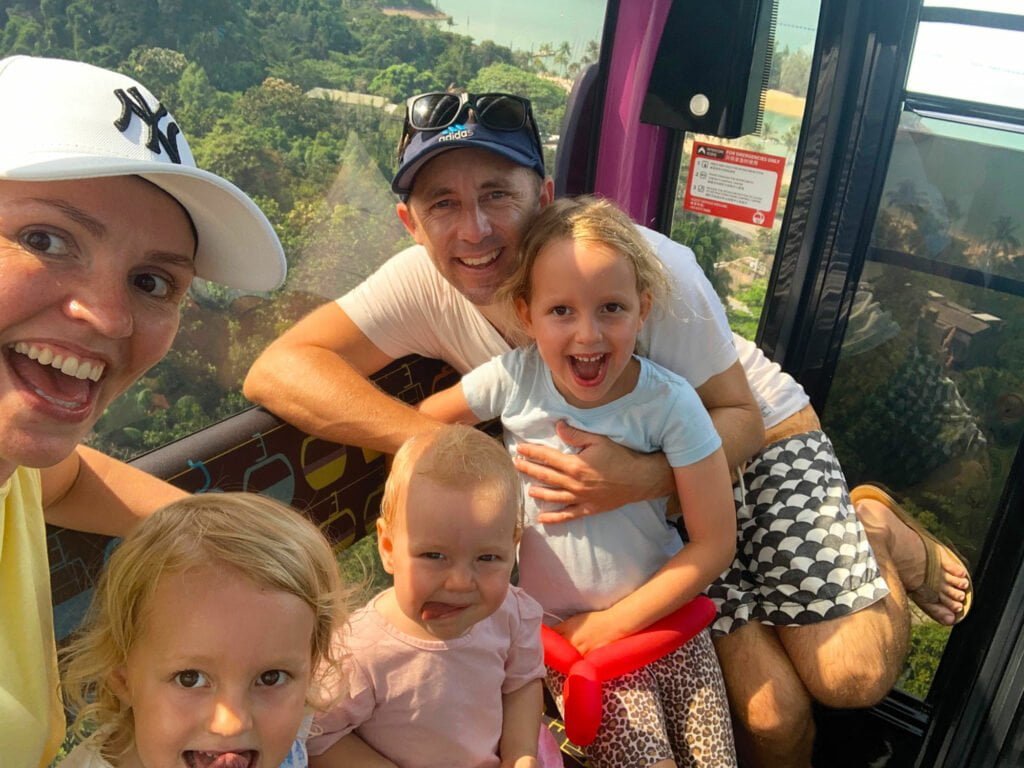 Scale the treetops
The Mount Faber trail through to Hort Park, which includes the TreeTop Walk and Henderson Wave Bridge, is a winner. There are stunning views and themed gardens, and you really feel like you've escaped from the city for a while. nparks.gov.sg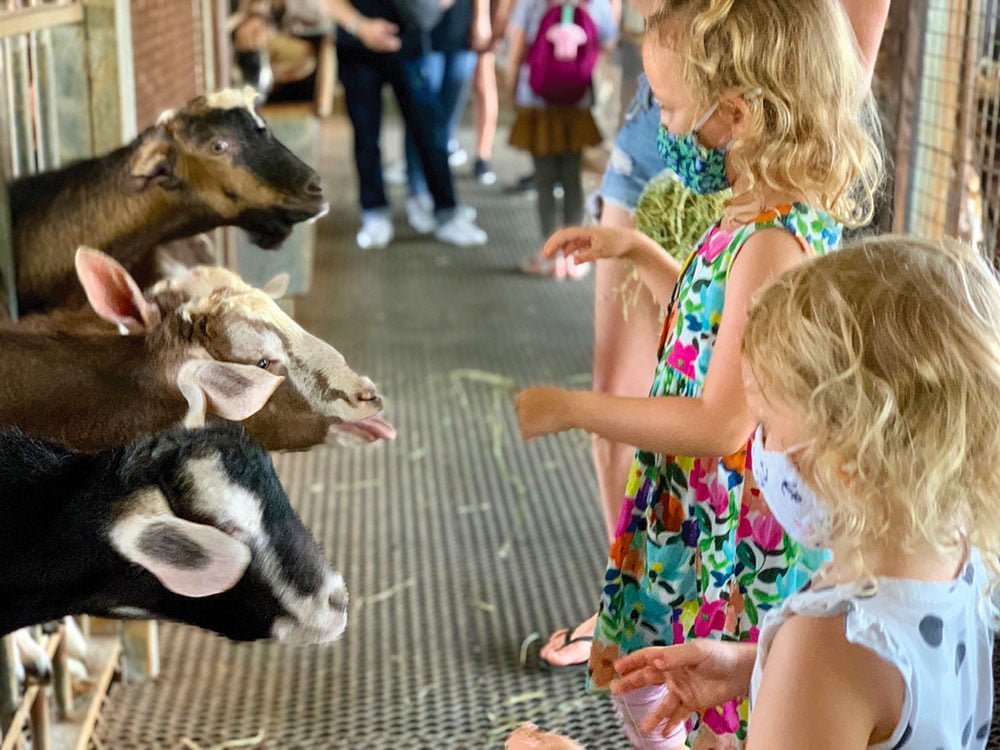 Down on the farm
Hay Dairies is a gem for younger kids where they get to see goats being milked and feed them hay. As all of our kids were born in SG, it was an absolute treat to share this with them. You purchase hay via a vending machine (seriously!), and at least half an hour's fun can be had as they plunder additional hay from the floor to feed to their new friends. haydairies.sg
Fly high
This is not a secret, but Faber License is Singapore's best bargain at $40 for annual cable car rides! At least monthly I'll take the kids to the top of Mount Faber and they love it up there. Plus, the connecting ride along Sentosa is the perfect way to make an adventurous entry onto the island.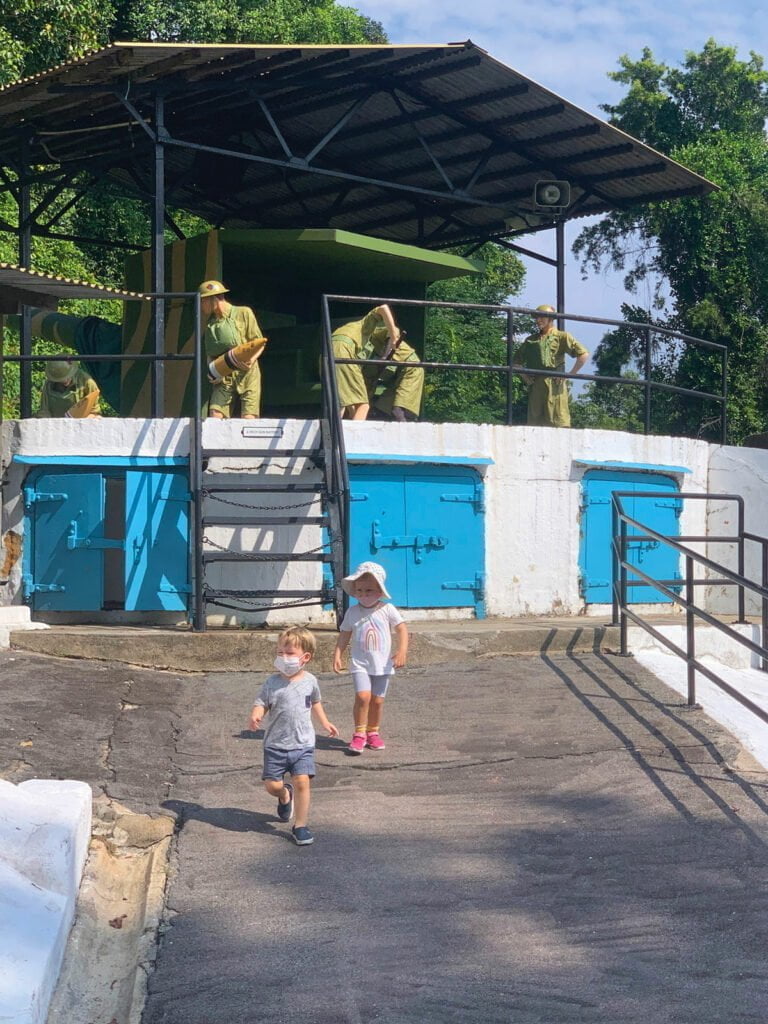 Do the Skywalk
Fort Siloso Skywalk is fantastic, often overlooked, and free! You set off eleven stories high at the skywalk entry, then trek through a whole bunch of interesting WW2 bunkers, artillery and exhibits. Great for young and old! sentosa.com.sg
Stay in line
The Skyline Luge Sentosa is for children aged 6+ but younger kids can be clipped in with adults. Our four year-old loves it. There are various beachside restaurants nearby where you can dine whilst the kids play in the sand and water. skylineluge.com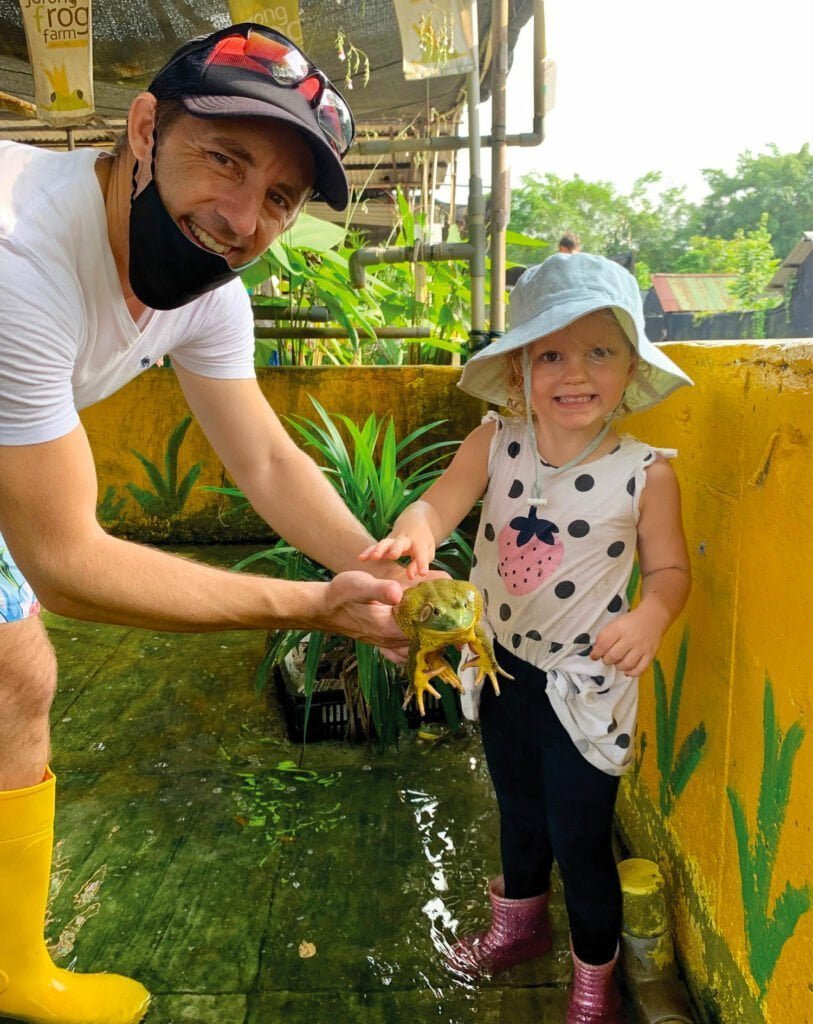 Hop to it
Jurong Frog Farm (jurongfrogfarm.sg) is a unique and interesting experience where you can learn about frogs, pick them up and – if you're game – try a freshly fried one!
John Nielson lives in Singapore with his wife Silvia and daughter, Trinity, 13. They've lived in Singapore for 11 years"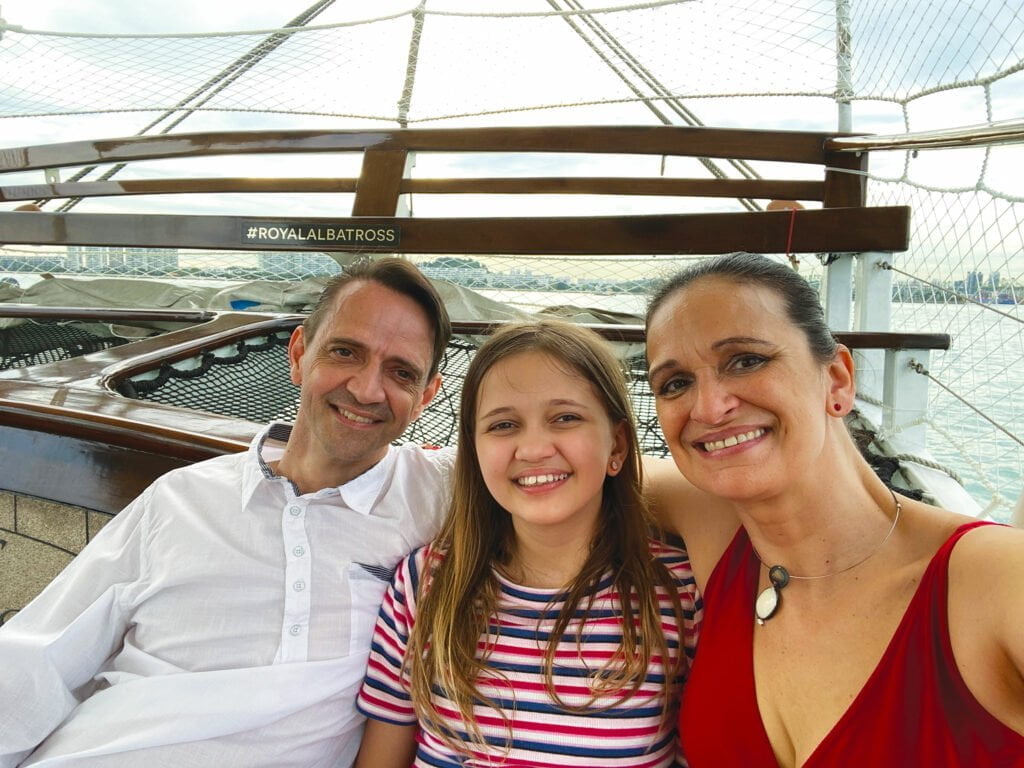 Techie fun
For some truly 'out-there' experiences, Sentosa's Headrock VR, which transports you to the jungle and into crowds of crazed zombies, is a family favourite. Pretending to be a pilot on the Flight Simulator experience (singapore.flightexperience.com.sg) in a genuine Boeing 737-800 cockpit replica is lots of fun. We also love Timezone visits (timezonegames.com) for bowling, air hockey and bumper cars which are ideal when it's raining (for kids and adults!).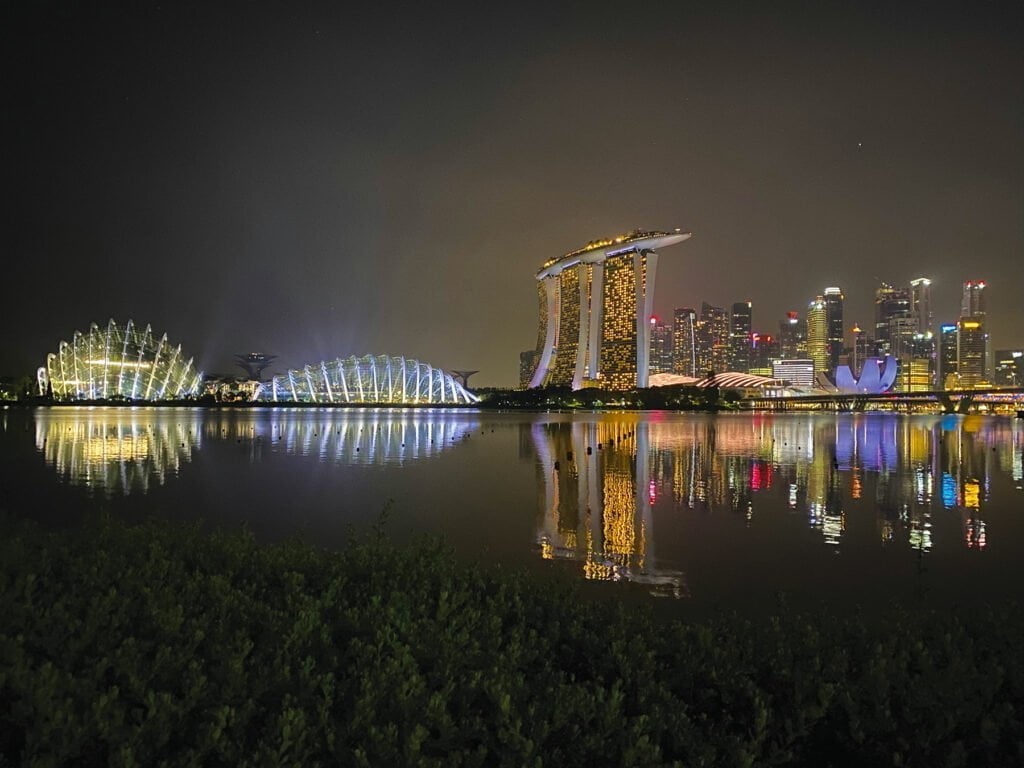 Midnight bike rides
Weekly rides from the East along the coast to the Marina Bay area while the air is cool and less people are around are great. We stop for drinks by the harbour, then cycle back. Children love the promise of a 'midnight adventure' when their friends are sleeping and enjoy the stops for refreshments, too.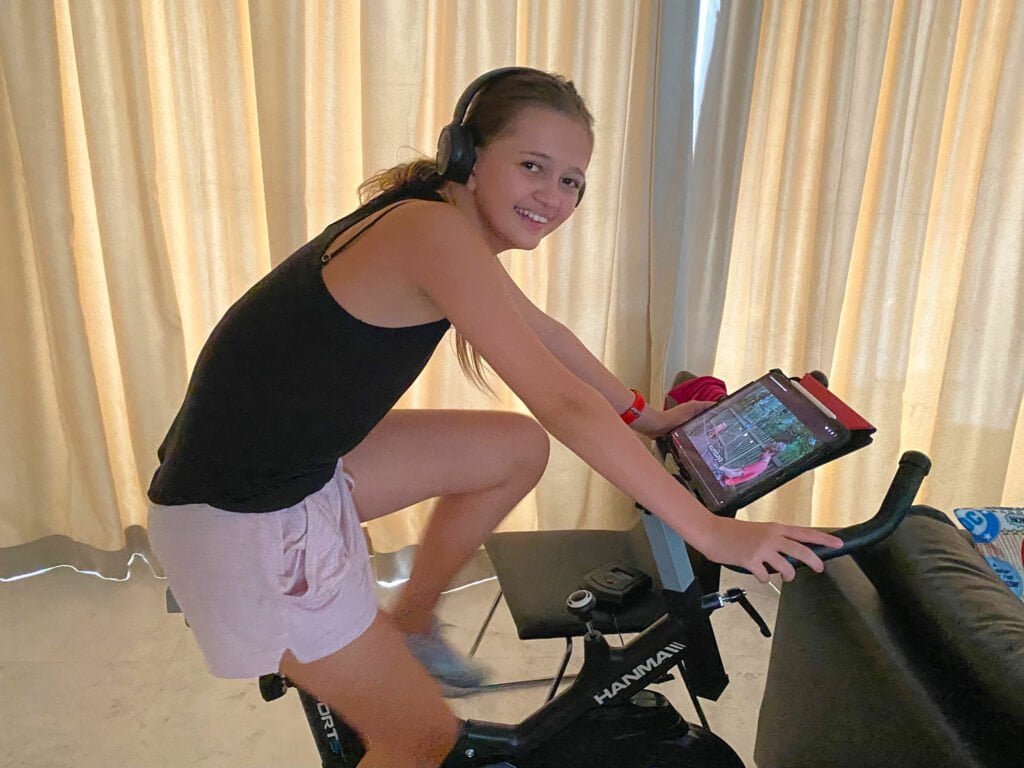 Join virtual challenges
We're an active family and alongside ANZA activities, we joined the conqueror events (theconqueror.events) where you can find online virtual sports challenges. We joined to take on walking, running, cycling and swimming while in lockdown. They don't compare to being out with groups, but are an ideal thing to sign up to as a family when restrictions are in place.
Try volunteering
My daughter was in ANZA Nippers and Netball for three years. If you volunteer as a parent assistant, you get to learn a new sport yourself and become a coach. For example, you could do the bronze medallion surf life saving qualification and become a qualified surf life saver, while helping to train your kids and keeping fit yourself.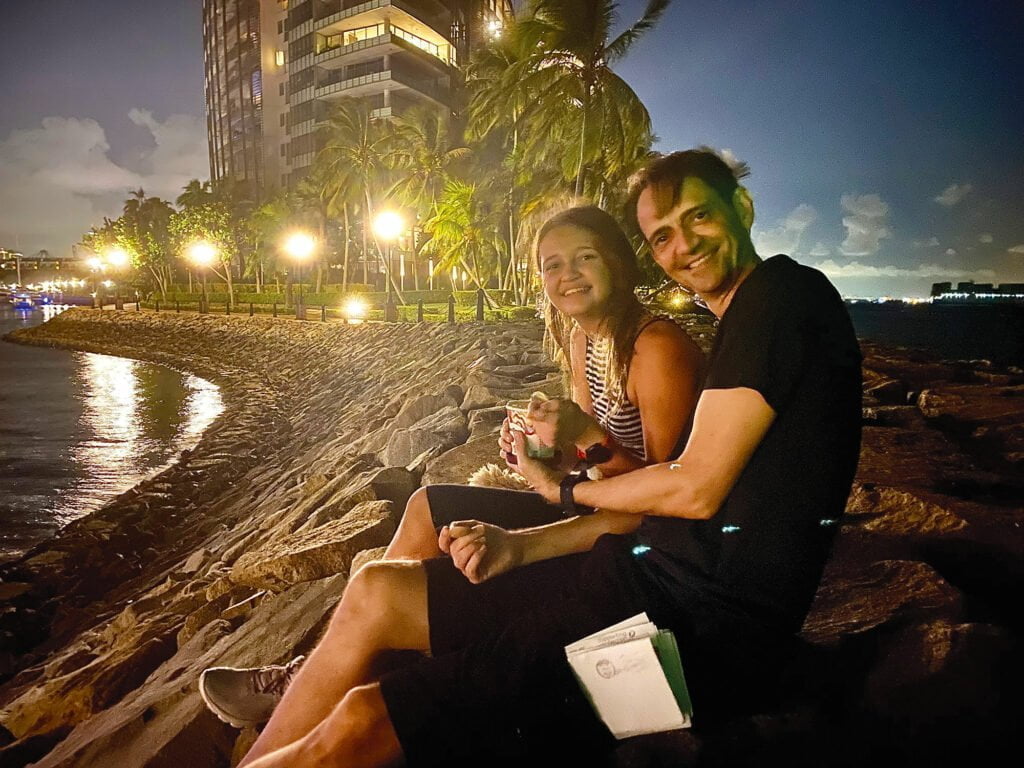 Ice cream on the rocks
It's very simple, but having an ice-cream at Sentosa port and watching the pleasure boats cruise by is a really nice shared experience for the family, and it feels grounding, too.