ANZA Soccer's commitment to providing "Fun, Friends, and Football" to a diverse community of families is made possible by our generous and community-minded corporate sponsors.
Our Saturday league and Sunday competition teams rely on our sponsors to help defray our costs and keep our programmes affordable for expat and local families alike. In the current economic environment, we understand that companies must carefully consider whether to make monetary commitments to nonprofit organisations like ANZA, and we are very grateful that these companies support our Fair Play philosophy and see our mission as worthy of backing.
This month – and every month – ANZA Soccer extends a heartfelt thank you to our new and returning sponsors.
  Our Sponsors Speak Out  
Interactive Brokers, sponsoring green and gold competition teams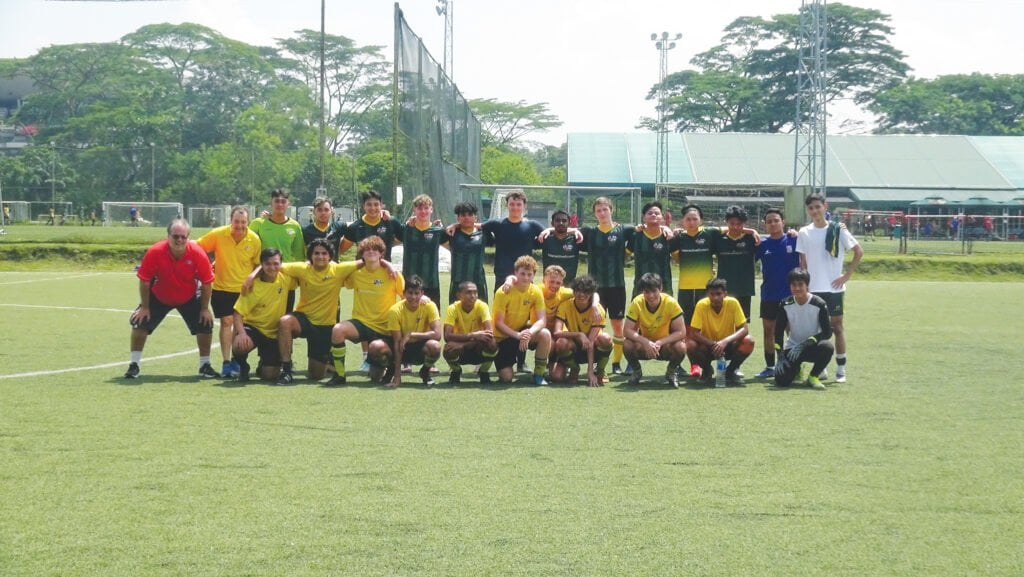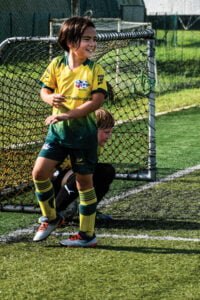 What they say: "Interactive Brokers recognise the positive impact that competitive sports can have on shaping a child's life and supports ANZA's objective of offering affordable youth soccer programmes to the community. Many of our clients are involved with ANZA soccer, which brings our organisation together with clients and members of the community. We enjoy the camaraderie and competitive spirit of the games and hope to see more of it this year! In the meantime, we cheer on our ANZA Soccer teams and support the organisation as a whole."
What they do: Interactive Brokers is an automated global electronic broker that serves clients from over 200 countries and territories and conducts its broker business in over 135 market destinations worldwide. IBKR provides direct access ("on line") trade execution and clearing services to institutional and active traders for a variety of electronically traded products including stocks, options, futures, currencies, bonds, gold and funds worldwide.
David Friedland, Managing Director, and Kevin Tan, CEO
interactivebrokers.com
MUFG, sponsoring our youngest five age groups in multiple colours and the G7 to U18 Gunners in grey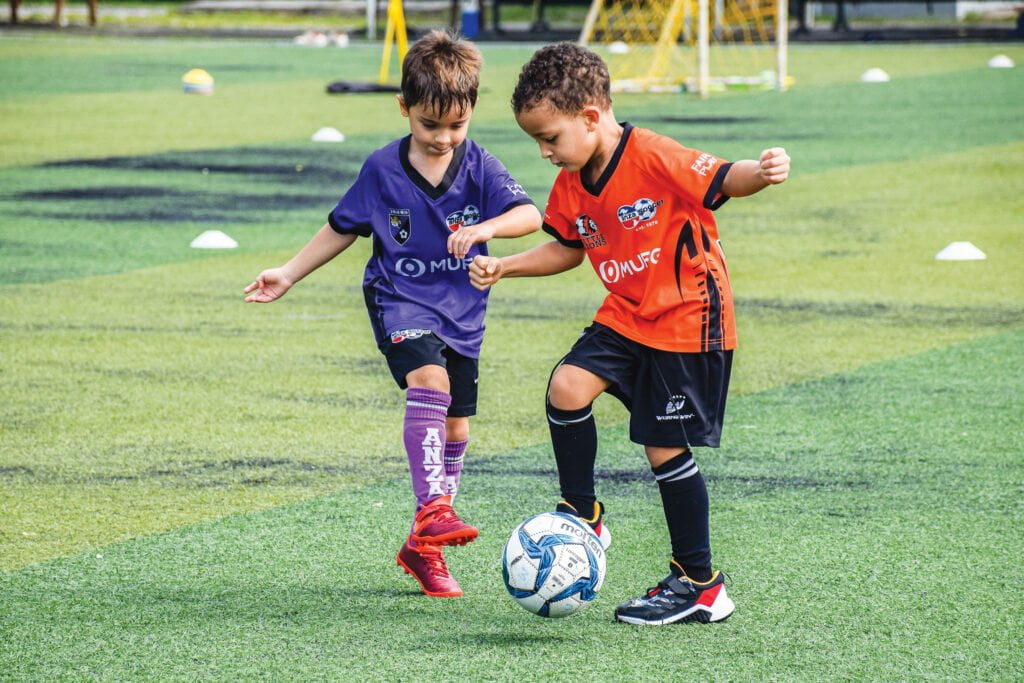 What they say: "I've seen first-hand the effort put in by ANZA parents, coaches and club reps on a weekly basis – it is grassroots and community focused, a true NGO. We want to give back to the community that supports us by giving organisations like ANZA the peace of mind that cash-flow challenges won't affect their ability to positively impact kids' lives. Perhaps the next Messi or Marta is playing on a Saturday morning in Turf City and our sponsorship has helped them a little bit!"
What they do: MUFG provides outsourcing, administration and financing to asset managers and sovereign wealth funds. We build long-term strategic partnerships with clients, often building bespoke solutions to cater for their specific needs. MUFG values community and believe large institutions like ours have an obligation to support organisations like ANZA that are focused on bringing people together, child welfare, and family.
Paddy Kirwan, Managing Director
mufg-investorservices.com
Canadian International School, sponsoring the Gordons in red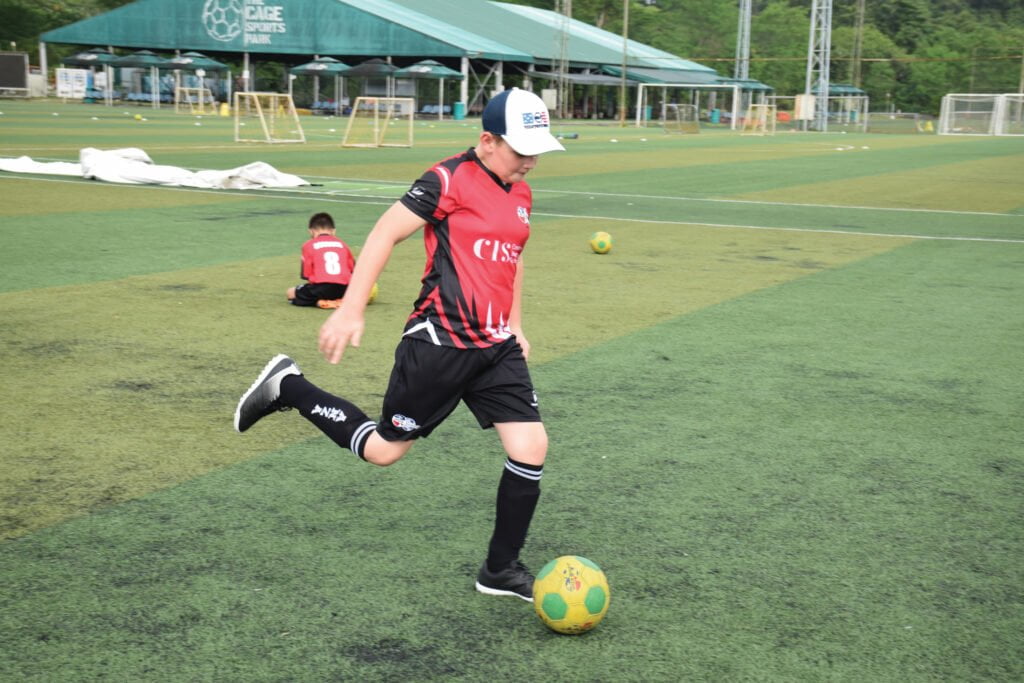 What they say: "Enrolling a child in a recreational sport can help develop life-long skills, introduce healthy living at a young age, and hone communication, teamwork, and leadership skills. Getting involved in activities can introduce a whole new environment that will make their learning more engaging, help boost their skills and talents, and encourage them to challenge themselves and push boundaries. On a personal note, my son has been part of the ANZA Soccer family for five years and has benefited enormously, not only from the fitness aspect but also from being part of a team and meeting new friends from other schools."
What they do: My team organises the Canadian International School's extracurricular activities and holiday camps. We offer a wide range of activities available including sports, STEAM, arts, enrichment and global languages – children are spoilt for choice these days!
Wendy Nussey, CIS Head of Activities and Camps
For an early bird special offer of 10% off on all CIS summer camps, sign up by 31 May. Learn more at cis.edu.sg
Expat Dental, sponsoring the Matildas girls programme in turquoise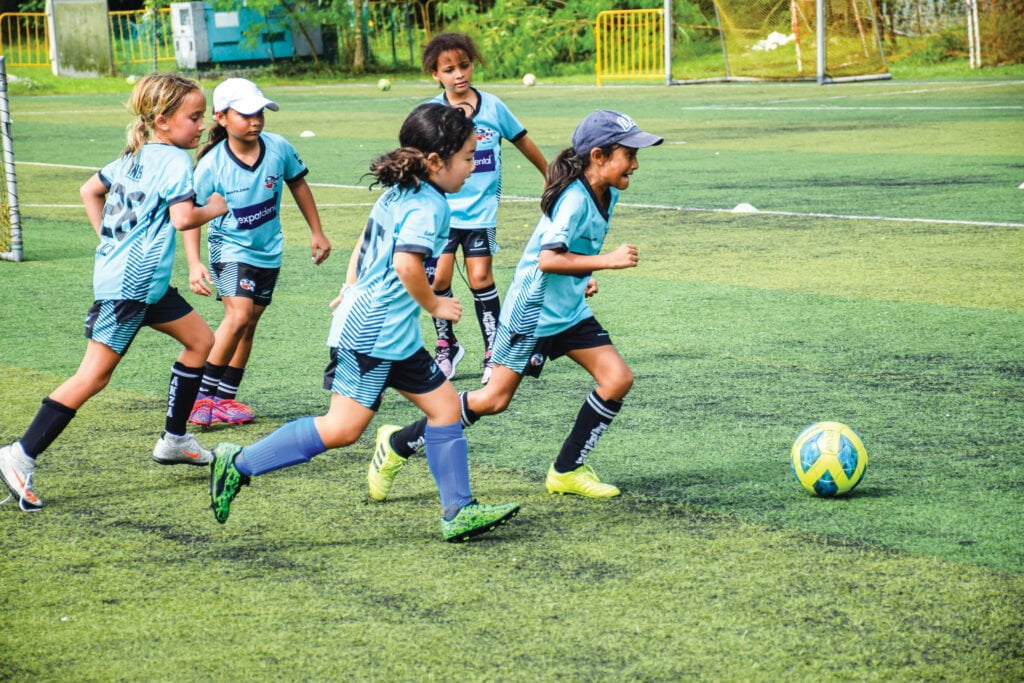 What they say: "We applaud ANZA Soccer and its focus on healthy outdoor fun and sports for people of all ages, nationalities and ability levels. We are very happy to be sponsors of youth sports at ANZA, especially the Matildas soccer teams. We want to be proactive in encouraging girls to keep active which we know is so beneficial socially, physically and mentally."
What they do: Expat Dental has been providing holistic dental care to expats and Singaporeans since 2013. We have a full range of services for the family, including orthodontics, which I take care of. On a soccer note, I always try to encourage my patients who play soccer to wear a mouthguard for safety, especially if they have braces. Players of any sports where there is contact are good candidates for a proper, custom-fitted mouthguard.
Dr Clara Gibson, Dentist
expatdental.com
Edge Healthcare, sponsoring the Sailors in white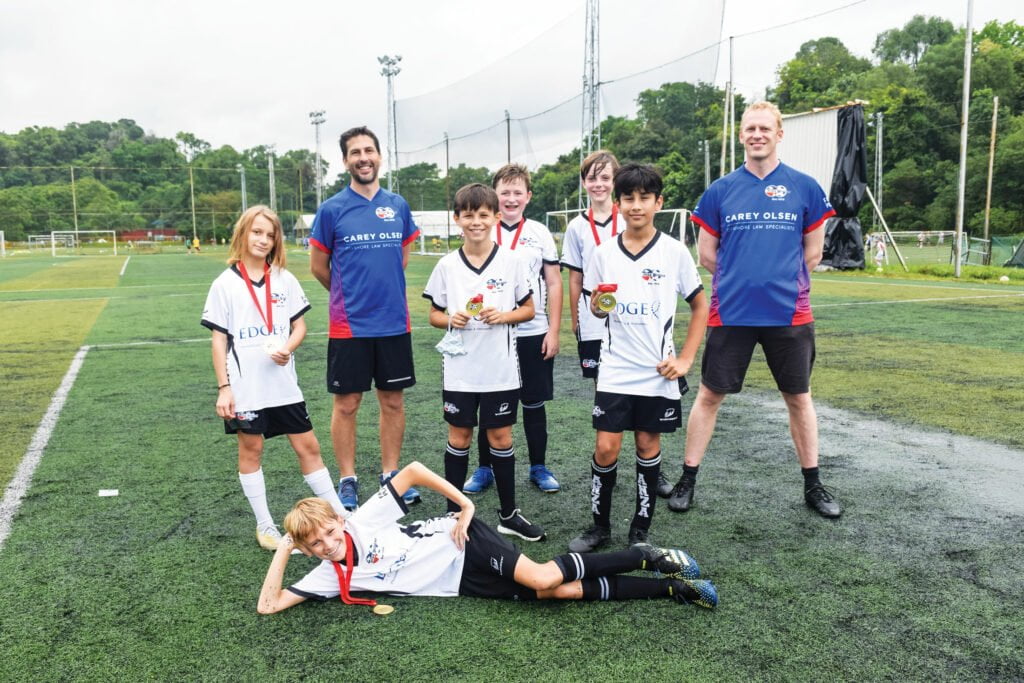 What they do: Edge Healthcare has built a reputation as the leading Physiotherapy and Osteopathy group in Singapore and was founded on the vision to change the way Physio and Osteo is delivered in Singapore. We have clinics in Orchard at Forum Mall and in the CBD on Cecil Street, with private treatment rooms and an extensive rehabilitation gym. Our therapists treat all age groups with acute and chronic pain; sports injuries; vertigo and dizziness; post-surgery; pre and post-natal matters; and cardiac, neurological and development issues.
edgehealthcare.com.sg
James Cook University, sponsoring the Flyers in blue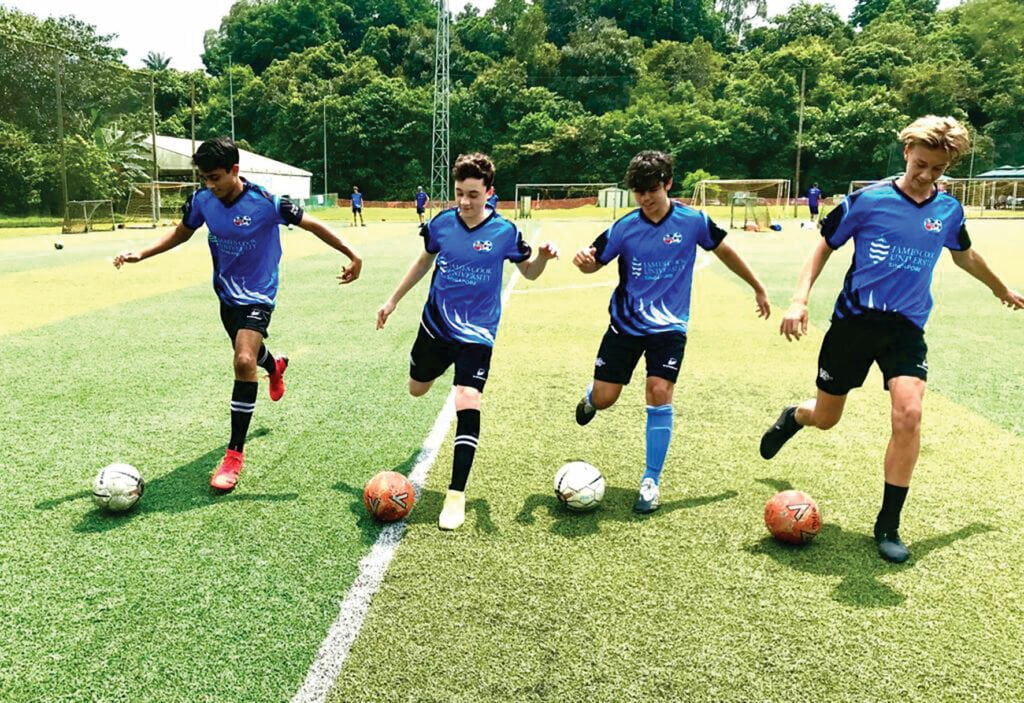 What they say: "Our community-minded values align with ANZA Soccer and we at James Cook University (JCU) in Singapore look forward to further strengthening our long-standing relationship together. Sponsoring ANZA Soccer U8s to U17s is a great way to promote teamwork, resilience, and mutual respect amongst our youth – key attributes to prepare them for a bright future ahead."
What they do: The Singapore campus of JCU is owned by James Cook University Australia. We offer programmess in business, information technology, psychology, education, science, accounting, arts, aquaculture, environmental science, games design, tourism and hospitality. The university also offers Higher Degree by Research programmes. The Tropical Futures Institute was launched in 2018 to enhance the university's research capability in Singapore. In 2021, the university established James Cook Academy which in turn acquired Eagle Infotech for Continuing Professional Development in Singapore and the region.
Mr Andrew Chew, Chief Commercial Officer
jcu.edu.sg
Carey Olsen, sponsoring our coaches in red and blue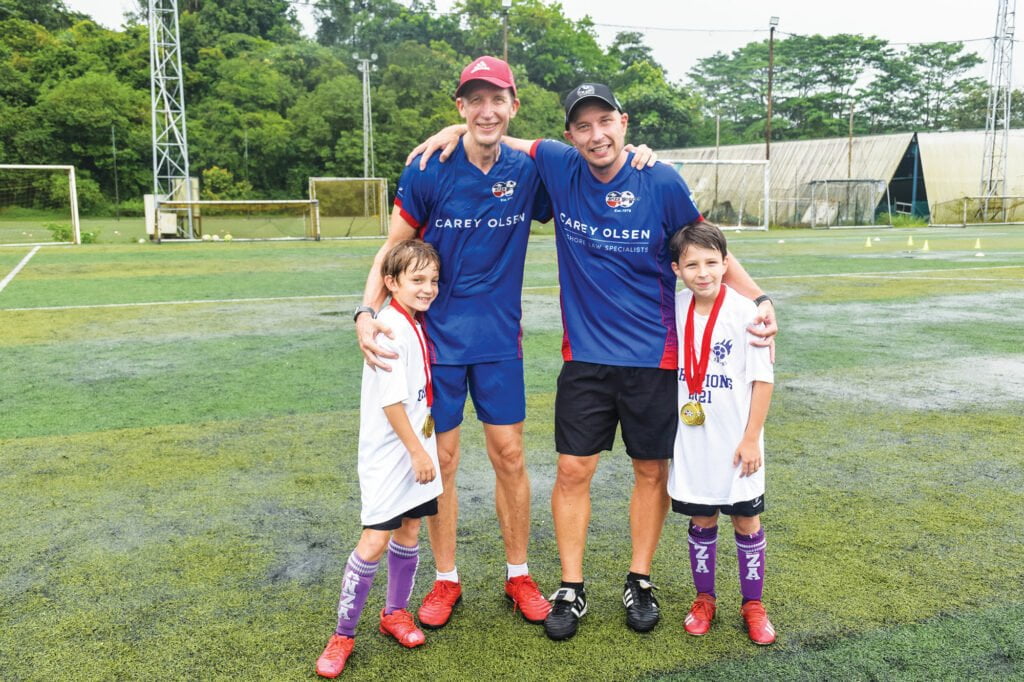 What they say: "The first thing we did upon arrival in Singapore in 2016 was enrol our kids in the ANZA Soccer Saturday Club League. We liked that it was fun, social, and run by volunteer parents. We also appreciated the opportunities for children to develop competitive skills. The kids have thoroughly enjoyed playing in both ANZA Soccer leagues and we've made some long-lasting friendships with the coaches, team managers, and AGCs, who work hard to make the ANZA Soccer programme so successful."
What they do: It is one of our priorities at Carey Olsen to give back to the communities in which we are based, and so we are delighted to offer steady support to ANZA Soccer over the years. ANZA has established a fantastic social community and coaching programme that has become hugely popular with both youth players and their parents in Singapore. We look forward to seeing the ANZA programmes go from strength to strength."
Anthony McKenzie, Managing Partner
careyolsen.com
The King's School, sponsoring the Warriors in green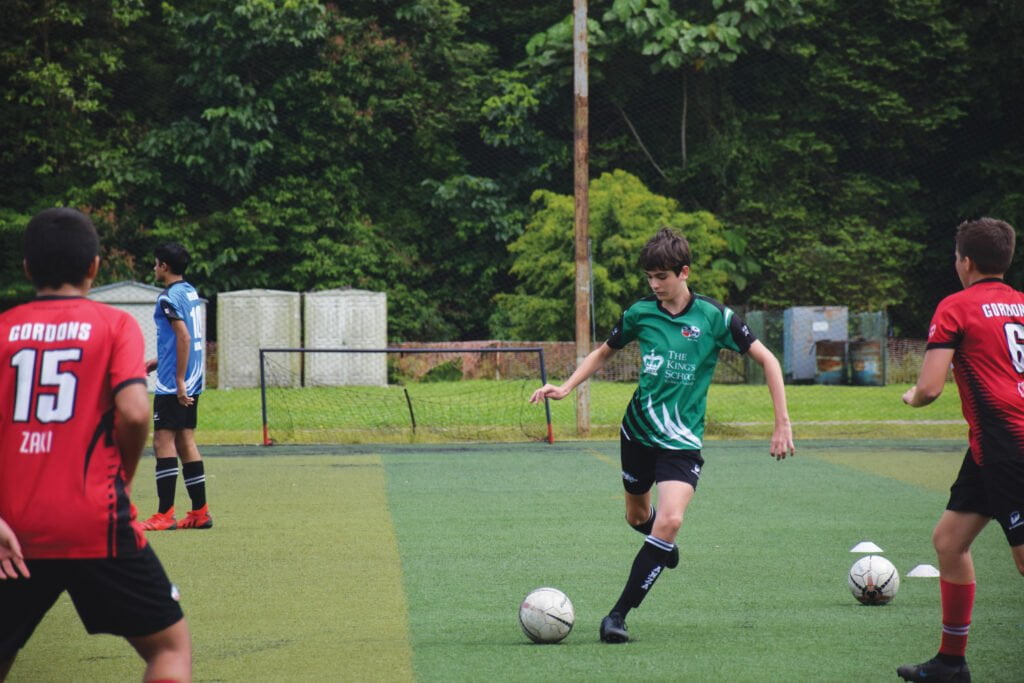 What they say: "Our partnership with ANZA Soccer has been very positive, as it extends our involvement within our own community in Singapore and supports them in a very practical way. Singapore's Australian and New Zealand families often reach out to get to know us, and we are always happy to help those families to consider their educational choices. When visiting our King's community in Singapore, we've seen over the years how important ANZA is to Singapore's expat community."
What they do: The King's School is Australia's oldest independent school and enjoys a peaceful setting in the heart of Sydney. We offer education to boys from pre-kindergarten through to Year 12. A Christian community, King's is also proudly one of the largest boarding schools in Australia with unique links to the rural sector, along with a significant enrolment from the city as day boys and weekly boarders.
Michelle Petrovic, Marketing Manager
kings.edu.au
Dallas Bar and Restaurant, sponsoring the Vikings in yellow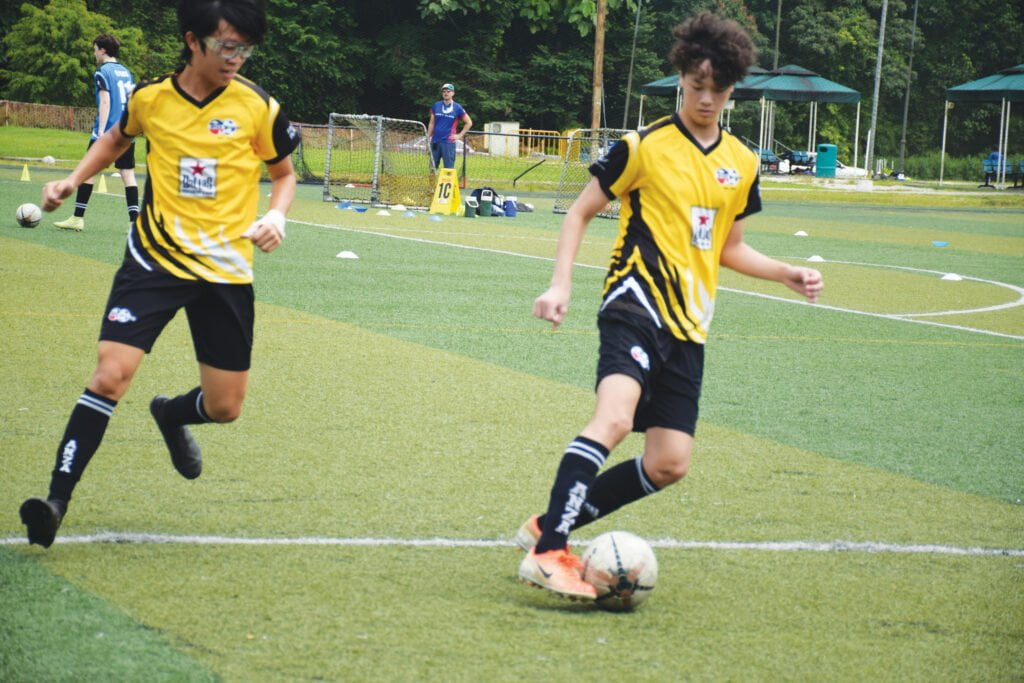 We thank new sponsor Dallas Bar and Restaurant for joining the team this season. With restaurants at Boat Quay and Marina Bay Sands, Dallas is a contemporary bar-bistro concept and a popular hangout for Singaporeans, expats and tourists. "Come have a mouthwatering lunch, a delectable dinner, or casual drinks with us. We offer an irresistible variety of culinary delights, a full bar, and a great selection of fine wines."
Jason Pope, Director
dallas.sg