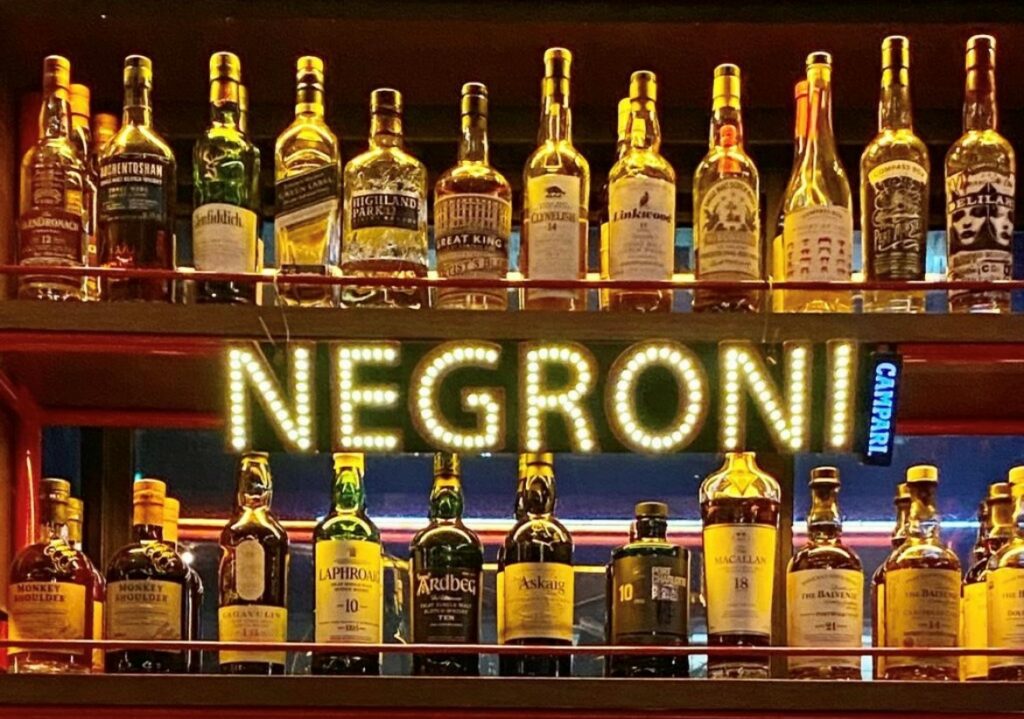 This is not just a usual week in Singapore. Yesterday kicked off iconic Negroni Week, which is back for another round of drinking for a good cause from 12 – 18 September.
In 2013, Campari and Imbibe Magazine launched this global philanthropic initiative to raise money for charitable causes around the world. Now in its 10th year, the 2022 version involves 10 bars across Singapore whipping up their own interpretation of the Handshake Negroni, and over 60 venues paying homage to the classic cocktail. That's a lot of drinking opportunities!
Creations & classics
The 10 bars recreating the "Handshake Negroni" will take inspiration from the "Bartender's Handshake" – a ritual known in the industry as a way to greet friends, colleagues and familiar customers by offering small serve cocktails or shots on the house. These creations, along with the classic Negroni, will not just pay homage to each bar's hospitality and creativity, but also work as a symbol of some post-Covid normalcy at last.
What's more, for every Negroni purchased, a donation will be made to a charity of the bar's choice, so it's the perfcet excuse to get gulping the perfect mix of gin, sweet red vermouth and Campari. Some of the 10 bars tasked with showcasing their experimental flair include:
By Bartender, Akmal Haqim. Charity: Slow Food
Featuring rum, sweet vermouth and Campari, the addition of ruby port adds an exuberant red fruit sweetness that mellows the bitterness. Garnished with dark cherry and cacao nibs, this cocktail is best enjoyed with bites in between for a reminder of famous Black Forest cake.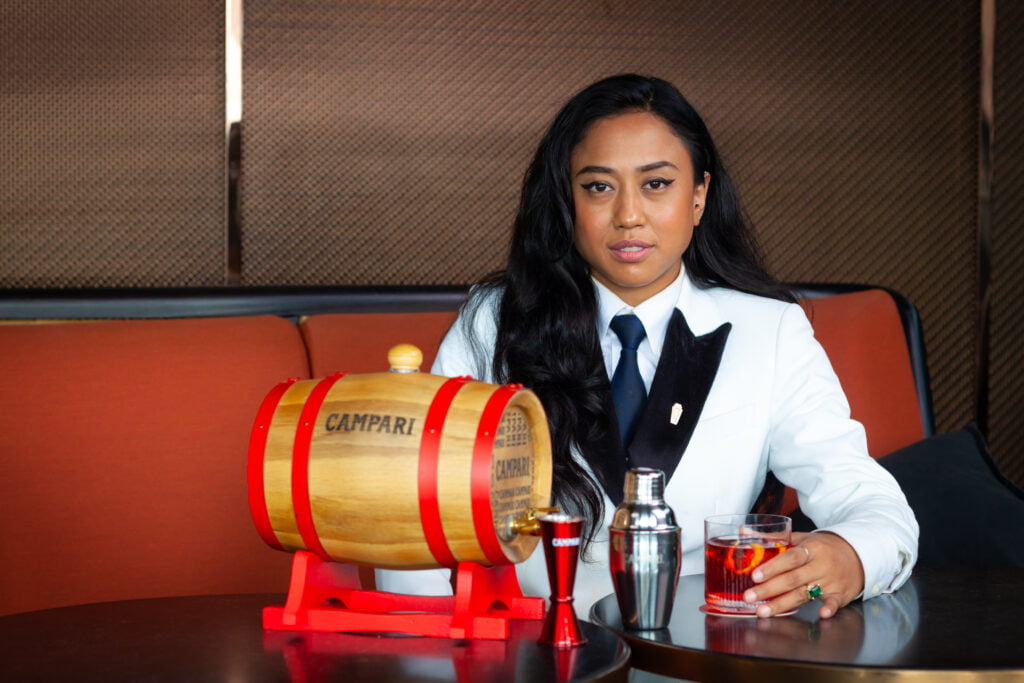 ATLAS – COUNT OLIVIER (S$25++)
Fascinated as a quirky, fictional character of the gilded age, Count Olivier boasts an intricate mix of gin, mezcal, vermouth, Campari and dashes of chocolate bitters that brings forth a curious eccentricity of floral, tropical and classic bitterness with chocolate notes.
SOUTHBRIDGE – ROSMARINO NEGRONI (S$24++)
By Senior Bar Supervisor, Alfred Roxas. Charity: Singapore Red Cross
Those with a penchant for botanical-forward renditions of the Negroni will love this. Utilising smoked rosemary-infused gin with hibiscus-infused Campari and Rosso vermouth, this bright red tipple carries a woodsy, aromatic profile with a tinge of tartness that complements herbal bitterness.

Special Negroni events
In addition, special events will take place in the days to come to mark Negroni Week. Don't miss the Italian brunch at Publico Ristorante on Saturday 17 September, where Smoke & Mirrors' bartenders Edu Zamora and Mel John Chavez will be producing Negroni specials along with their representing Handshake Negroni for those craving a bittersweet hit. From 12 – 25 September, guests can also participate in the 'Table 10' experience – an intimate, Campari-branded space, featuring a selection of Negroni specials.
Also, the Campari Table Photo Booth at Opus Bar & Grill is the place to be from now until 24 September. Get a pic here and upload your shot to Instagram tagging @opusbarandgrill and #NegroniWeekOpusBarandGrill, and you could win complimentary full serves of Negroni for every subsequent visit throughout the year. Thirsty work, but somebody's got to do it!
For the full list of participating bars and charities visit https://www.negroniweek.com/find