The Veteran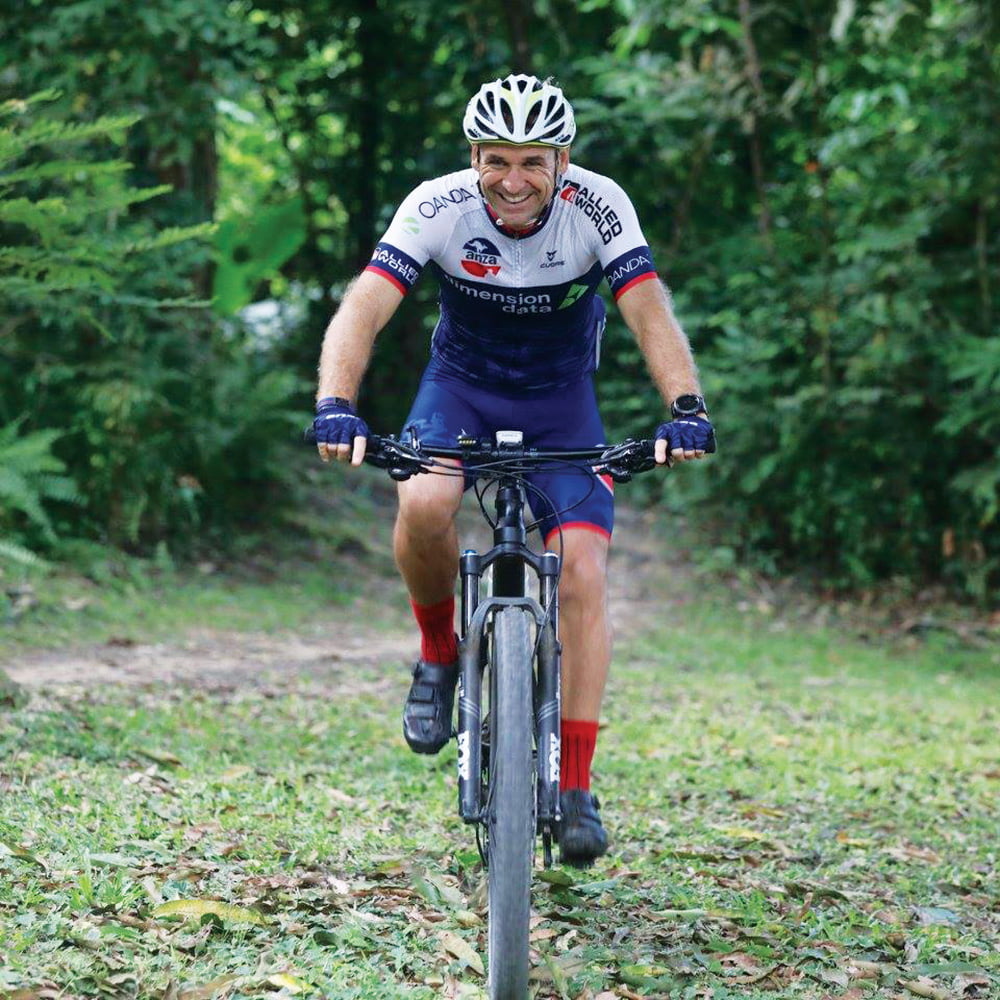 Chris Rawlings
Member since 2006
"I came to Singapore in 2002 thinking I would spend a couple of years in Asia and return to the UK. Twenty-one years later, I'm still here! There were many reasons for staying in Singapore long-term, one of them was belonging to ANZA Cycling.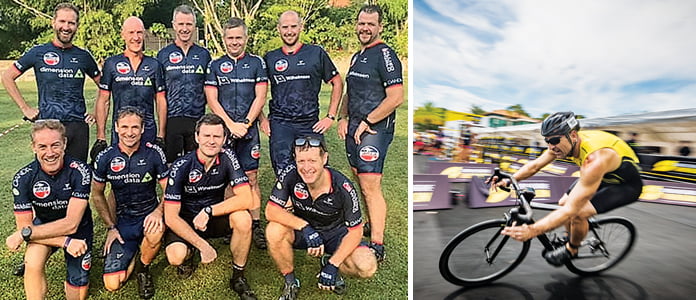 I first started riding with ANZA in 2006 to improve my cycling for a half ironman I'd entered. When I turned up with my tri bike at Long House, I could see strange looks from all of the pure road cyclists! Along with this I wasn't wearing socks, which was also met with disapproval. On the ride I was reminded not to use my tri bars in the group, and to stay in line and call out for obstacles. These were all rules and etiquette that I was not used to, being a triathlete. But I was made to feel welcome, the ride was safe and I enjoyed the social coffee afterwards. I was hooked, and soon purchased a road bike and a pair of regulation length socks.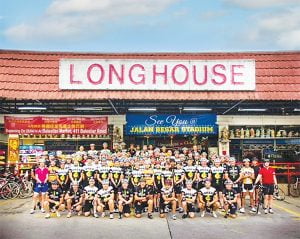 In the 17 years that I've ridden with ANZA I've made lifelong friends, ridden in many countries, taken part in races, been a member of the committee, organised mountain bike rides and trips, and kept fit and healthy. But most of all, I've had a huge amount of fun being part of a diverse social club that welcomes all different levels of cyclists. There's now a triathlon-specific part of the club, along with off-road, racing, and Chix groups. It's amazing how big the club has grown and progressed over the years.
This will be my last year with ANZA Cycling and in Singapore, as I look forward to moving to Hawaii for a new adventure. I will miss the regular weekday rides and weekend club rides, but most of all I will miss the people I've met and the friends I've made. If you're ever in Hawaii, look me up and I'll take you out for a bike ride. Thank you, ANZA Cycling, it's really been awesome!"
The Newbie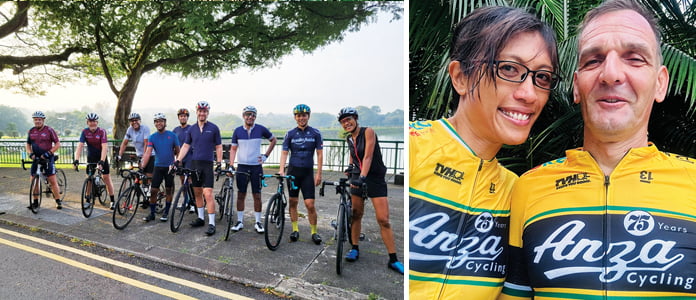 Ashrin A.
Member since 2022
"For most of my life, I was into running and MMA, but all that changed after my spinal surgery in 2022. Determined to keep up my active lifestyle, I picked up cycling, mainly with my partner. We would occasionally ride with friends and other local cycling groups, and I always stared in awe whenever we were overtaken by ANZA cyclists. It was only much later that my colleague, an ANZA member, invited me to an induction ride. I joined and was blown away by how organised and disciplined the group was! The ride was longer and faster than what I was used to, but we were chatting away so much that I didn't really notice or feel tired at all!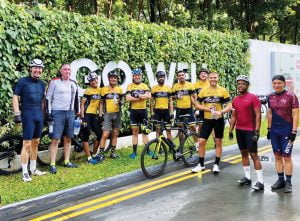 The best part about ANZA Cycling is that there are varying speed groups and group rides every day. As my partner works offshore, I'm happy to find someone to ride with when he's away. I've improved my speed, learned to ride safely on the roads, and best of all, I've made so many new friends from all over the world. Everyone is happy to share riding experiences and cycling tips. We work as a team in group rides, not to outdo each other. And of course, there's always that coffee at the end of each ride …"