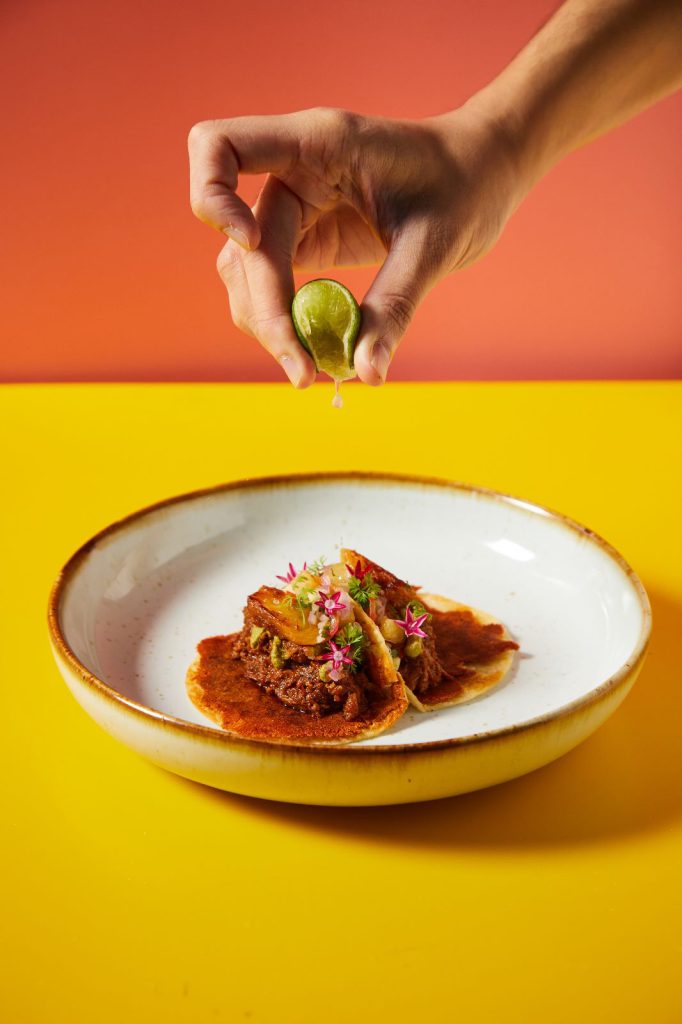 Ms. Maria & Mr. Singh, an offshoot restaurant by acclaimed Chef Gaggan Anand, ranked #33 on Asia's 50 Best Restaurants, promises an alluring proposition with a remarkable degustation menu at an incredible price point. Ms Maria & Mr Singh menu features a mix of Chef Gaggan's innovative creations and signature dishes; the tasting menus start at just $48 for a five-course lunch and $78 for an eight-course dinner with other version available and the menus are expected to get an update every quarter.
There is a whimsy concept behind Ms. Maria & Mr. Singh menu revolving around a love affair between Ms. Maria, a Mexican girl, and Mr. Singh, an Indian boy. And despite the vast geographical distance between their homelands, both cultures share an unwavering passion for food, resulting in a delightful fusion of flavours and spices that goes beyond expectations.
Now, a bit of background about myself — I was raised in Mexico City, born into a family of talented cooks, which naturally ingrained authentic Mexican cuisine in my soul. Adding to the excitement of this dining experience was the company of an Indian friend who shares an equal passion for his native cuisine. In essence, there was no place to hide for Chef Gaggan's menu!
Love at first bite
The menu unfolds with quirky names that beautifully depict different phases of this enchanting love story. Our multi-geographical gastronomic journey commenced with "Love at First Bite," a compilation of appetisers that set the bar high.
First on the platter was "Papdi Chaat," Chef Gaggan's unique take on the traditional Indian street snack, featuring spherified yogurt infused with chaat masala and yogurt. Next up was "Guacamole Ikura," where the classic avocado dip was elevated with a generous serving of ikura, complemented by blue corn tortilla and papadam on the side. Then, we savoured the delightful "Golgappa Uni," a deep-fried, airy golgappa pillow filled with Hokkaido white corn puree and topped with Uni.
Last but not least was "Ceviche Ms Maria & Mr Singh." Unlike the traditional cold ceviche, this creation was inspired by Gaggan's renowned dish, "Cold Curry Scallops." The dish combined cured diced Hamachi, prawns, and octopus, immersed in its own Leche de Tigre mix, garnished with prawn fritters, cucumber, and Chipotle leches. To complement was a shot of tequila-based green verdita cocktail.
Continuing our culinary adventure, the next stage, "I Don't Want to Miss a Thing," delighted us with the scrumptious "Scallop Tostada." Staying true to tradition, it featured a fried tortilla adorned with sweet raw scallops, guacamole, romesco, and a delightful Mexican salsa of dried peppers, nuts, and oil.
Following that was "Mole Madre and Pipian with Seasonal Root Vegetables." The Mexican classic, Mole Madre, based on the traditional Mole Negro, retained its authentic flavours and textures. I have to say, the Mole Madre was a 100% success, but the Mole Verde Pipian came short of the Mexican mark. However, it was not a failed dish; in fact, my dinner friend raved about the Pipian. When he questioned me, I explained that we would not serve these two versions in the same plate, but hey, that's a Mexican thing, and the upshot is that both moles were excellent.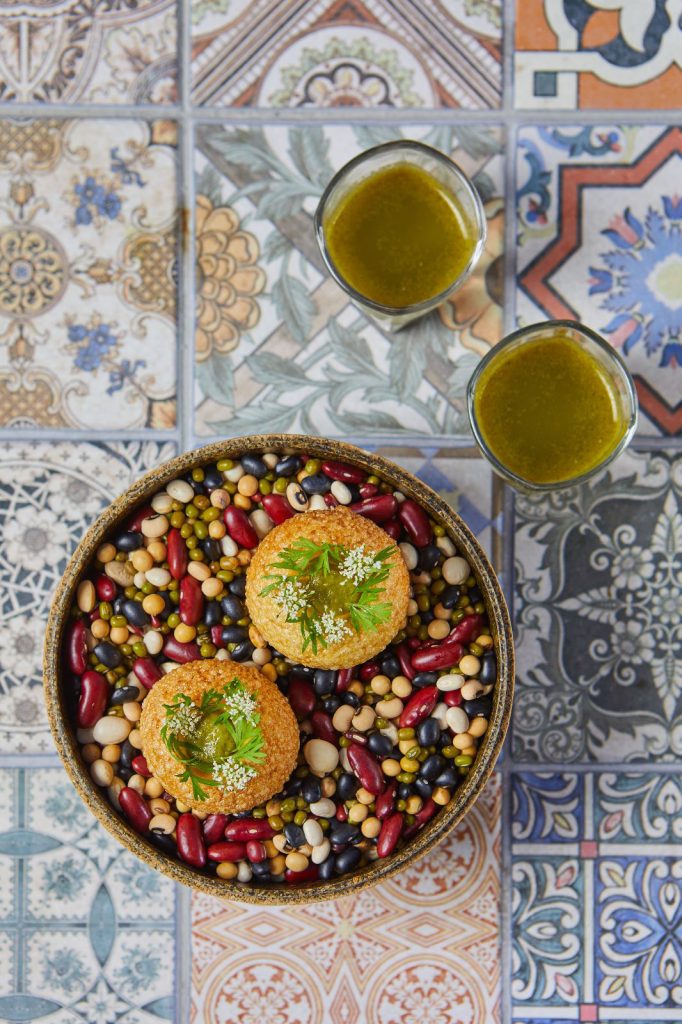 Mexican street food
The next chapter, "I Need to Know," introduced the tantalising "Taco Pork Vindaloo." This taco is truly the intersection point between these two cultures. The pork infused with Vindaloo is a spicy and tangy curry reminiscent of the beloved "al Pastor" taco, a symbol of Mexican street food. Topped with a pineapple salsa, this dish perfectly captured the essence of an authentic "Al Pastor" taco and would surely win hearts in Mexico City.
Representing the stage "For Wedding and Maybe a Funeral," we were served a truly Indian classic, "Chicken Tikka Masala" and Chef Gaggan's delectable "Crab Curry." Both dishes came with fragrant coconut rice and their signature Dal, providing a delightful Indian feast. I'd come back for this dish alone!
After a well-deserved break, the dessert segment titled "OB-LA DI, OB-LA Da" wowed us with another ingenious crossover — Churros paired with toasted sticky rice ice cream. The traditional churros were elevated with cardamom-flavoured dulce de leche, complementing the glutinous rice ice cream.
VERDICT: How does this bold fusion of cultures and flavours fare as an experience? The short answer is that it is indeed a great experience. The success of this menu is that it is NOT simply a Mexican-Indian fusion. It avoids gimmicky combinations, but instead respects the authenticity of each dish's origin. Chef Gaggan, being one of the world's top chefs, skilfully cooks with ingredients commonly  found in both cuisines, such as coriander, lime, cumin, and dry chilies, among others. The Indian dishes are expertly executed, and the Mexican-influenced plates stay true to their roots.
Generous servings ensure guests won't leave hungry, and the bold, daring, and enjoyable flavours, textures, and colours evoke the essence of Mexico. Additionally, the a la carte menu and reasonably priced new tasting menus make this culinary experience accessible to everyone. Missing out on a Ms. Maria & Mr. Singh experience would be a regrettable choice.
43 Craig Rd, 089681. mariaandsingh.sg