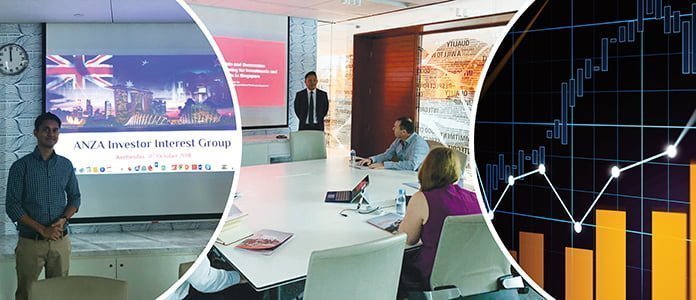 Living in Singapore as an expat creates many new financial challenges and opportunities. The ANZA Investor Interest Group is an open forum to connect and discuss investments and important financial developments in the region. The group meets on the first Wednesday of each month,  from 12pm to 1pm at 14 Robinson Road, Singapore 048545.
Anyone with an interest in personal finance is welcome. Listen to a wide range of guest speakers, network and discuss money matters with other friendly expats
Registration to ANZA Investor group is only available to ANZA members. Click here to Join ANZA! or contact the ANZA office for more information.