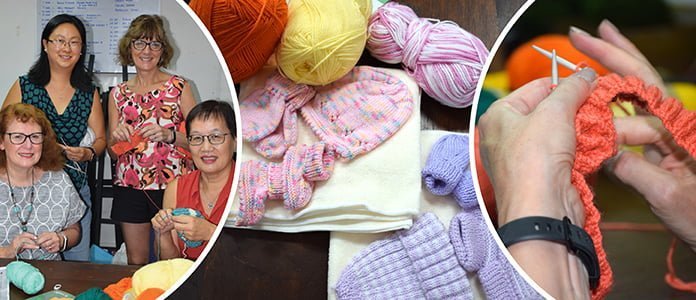 The Knit for Love programme was started by Lyn Ee at the Singapore Cancer Centre. She gathered a group to knit beanies for cancer patients going through their first chemotherapy treatment. This is where the ANZA Knitters group was formed.
The group met to knit beanies for Singapore Cancer Society, and newborn sets for Babes Pregnancy Crisis Support. "We knit newborn beanies, mittens and booties to help young women with their pregnancy journey and show them that someone is thinking of them," says organiser Virginia Soh.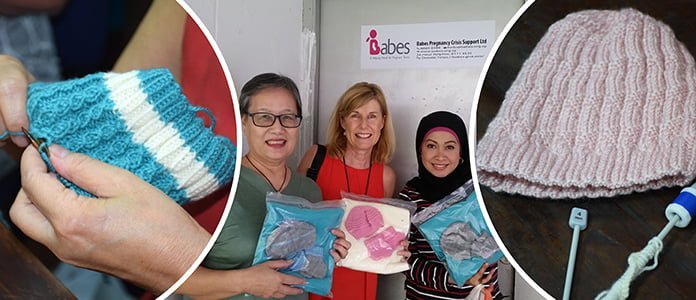 Knit for Love caters to all abilities. "We have a group of knitters with different abilities and some can crochet as well," says Virginia. "We can also help beginners start their project. The best thing about ANZA Knitters is the connections that are made.  "Many friendships have formed as we give back to the community in a small way."
Registration to ANZA Knitters is only available to ANZA members. Click here to Join ANZA!
Knit for Love is not currently meeting as a separate group  – if you would like to knit please join the Stiches group.