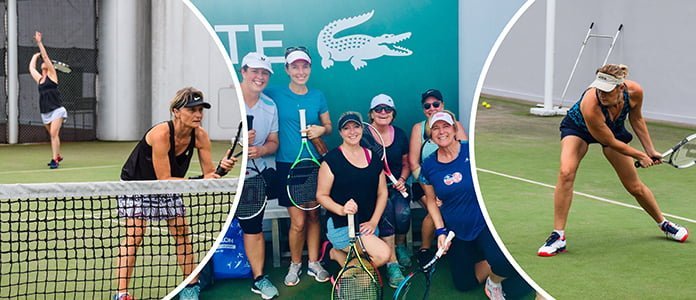 ANZA Casual Tennis
The ANZA Casual Tennis group meets up each Friday from 9-11am at centrally located courts for a fun hit in a friendly and relaxed atmosphere. All standards welcome.
"Some really strong connections have formed from this group over the years," says organiser Dot Kulig. "It's a great way to meet people when you're new to Singapore. Our sessions are low key and combine exercise, a giggle and a chat."
You need to be a registered ANZA Member to play, and then you just need a tennis racquet, plenty of water and a suitable tennis outfit. Courts are shaded.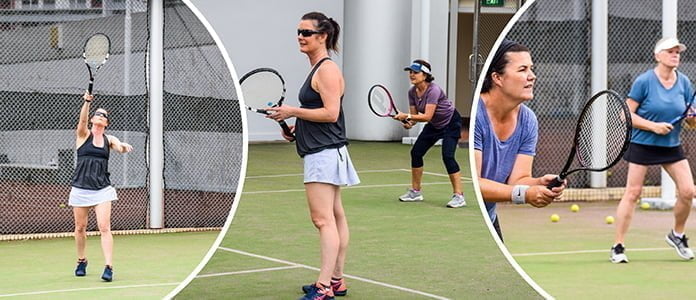 Registration to ANZA Tennis is only available to ANZA members.
ANZA Casual Tennis Beginner/ Refresher Clinics:
The ANZA Tennis Clinics are a 6-week programme designed for newcomers wanting to learn the basic skills of tennis, or for players wanting to refresh their technique. Savitar Tennis Centre's skilled team of tennis coaches will cover all the fundamentals of tennis including forehand, backhand, volley, serve, overhead, and basic match play. Emphasis will be on enjoyment of the game and players will receive an excellent foundation to improve and develop.
Cost: $210
When: Wednesdays or Fridays (select one)
Time: 11am – 12pm
Where: Savitar Tennis centre, Fairmont Hotel, Raffles City
What to bring: Tennis racquet, towel, plenty of water
Register for the clinics here
To join the Friday Casual Tennis group register below and you will receive a link to join the WhatsApp group.
If you're not a member of ANZA yet, you can join ANZA here or contact the ANZA office for more information.