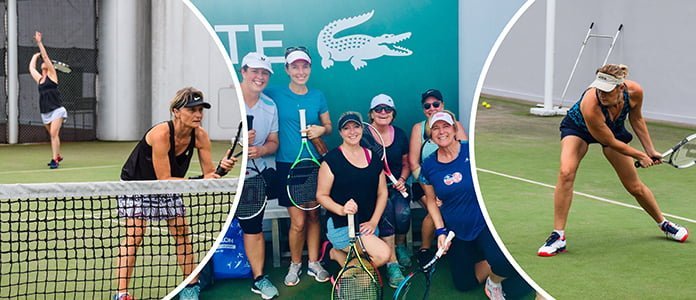 The ANZA Casual Tennis group meets up each Friday from 9-11am at centrally located courts for a fun hit in a friendly and relaxed atmosphere. All standards welcome.
"Some really strong connections have formed from this group over the years," says organiser Dot Kulig. "It's a great way to meet people when you're new to Singapore. Our sessions are low key and combine exercise, a giggle and a chat."
You need to be a registered ANZA Member to play, and then you just need a tennis racquet, plenty of water and a suitable tennis outfit. Courts are shaded.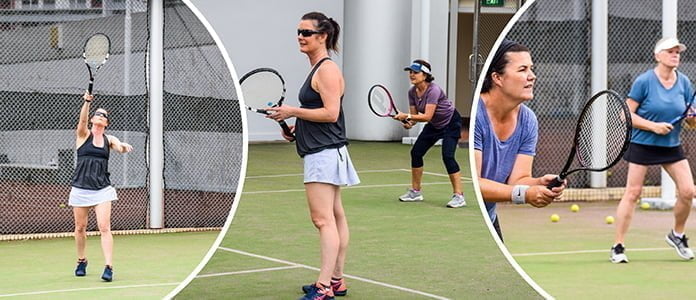 ANZA Casual Tennis Beginners' Clinic:
Keen to learn the basics of tennis? Haven't picked up your racquet for a while? Join a four-week introductory/refresher program. We keep the concepts simple, based on the players' natural movements, and above all, have fun. The goal is for you to feel comfortable playing a casual game of tennis with friends or to move onto the ANZA Casual Tennis group.
When: Beginners' Clinic starts Wednesday 3rd February 11am.
Cost: $100
For more information and to register email info@anza.org.sg
Registration to ANZA Tennis is only available to ANZA members.
If you're not a member of ANZA yet, you can join ANZA here or contact the ANZA office for more information.