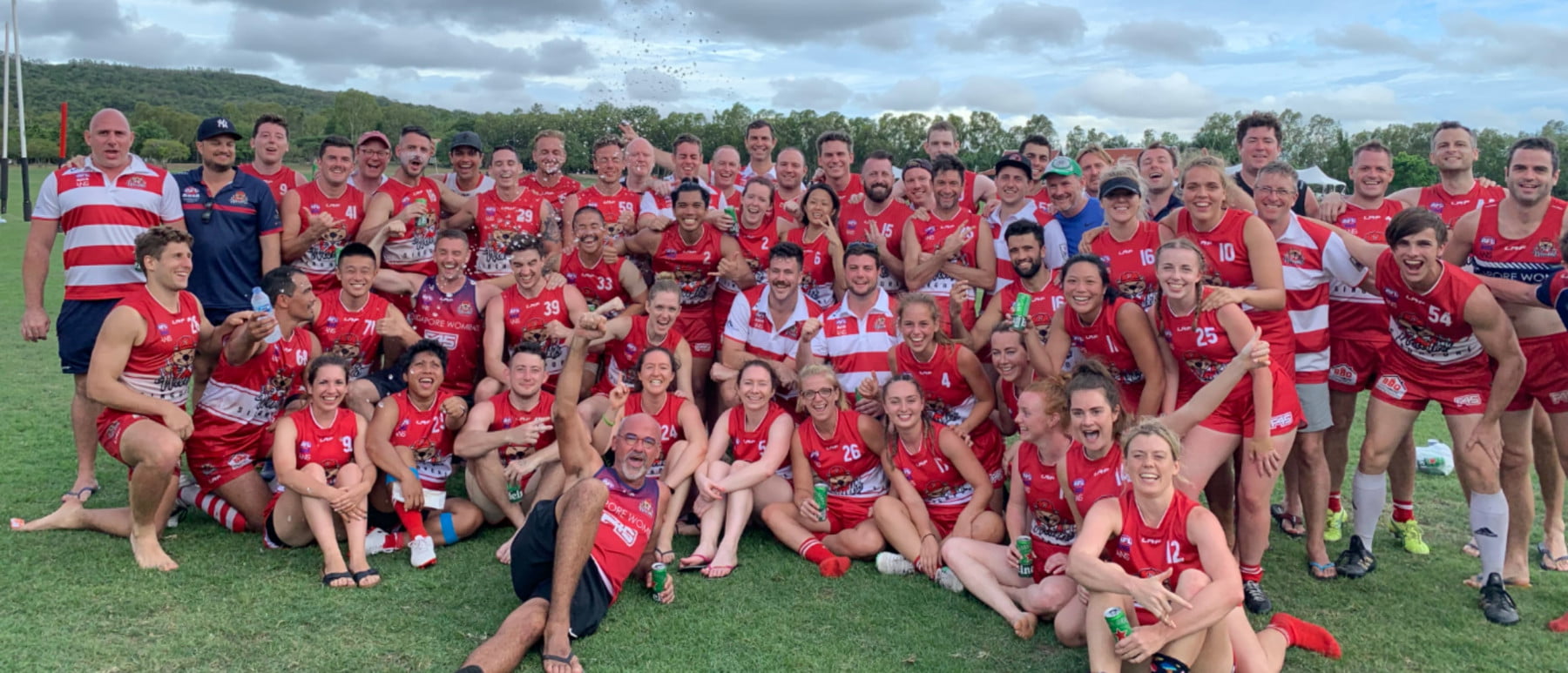 Whether you're a seasoned campaigner or have never touched a football in your life, everyone IS welcome to play with the ANZA Wombats and Wombettes AFL teams.
When: Saturday, 1-3pm (Men's), 3-5pm (Women's) and occasional Thursday nights, 7-9pm (Full schedule available using TeamApp)
Where: Centaurs Rugby Pitch, Turf City (meet at the blue and yellow striped tent)
Fees:
Men's Playing Membership $300
Full-Time Student $125
Women's Playing Membership $300
Membership includes:
Playing & Training Kit
Team Polo
Social events such as Season Launch, Golf Days, in-season functions and the Royal ANZA Wombats Ball!
Organised tours to Cambodia, Thailand, Malaysia, Hong Kong, Jakarta, China and the Asian Championships tournament.
Intra Club Reds V Blues Series / Navy Games / Gaelic Series / Sharks Games
New Footies for the year
Sunburn (optional)
Sponsorship perks from

6 Drunk Men (beer and wine)
Dallas Restaurants and Bars
F45 (functional training)
Australian Finance Advocates (Home loans, Commercial & Investment Loan, Equipment and Car Finance)
BBQ Warehouse (BBQs and accessories)
Red Dot Rehab (physiotherapy)
Registration
Registration is only available to ANZA members. Click here to Join ANZA!