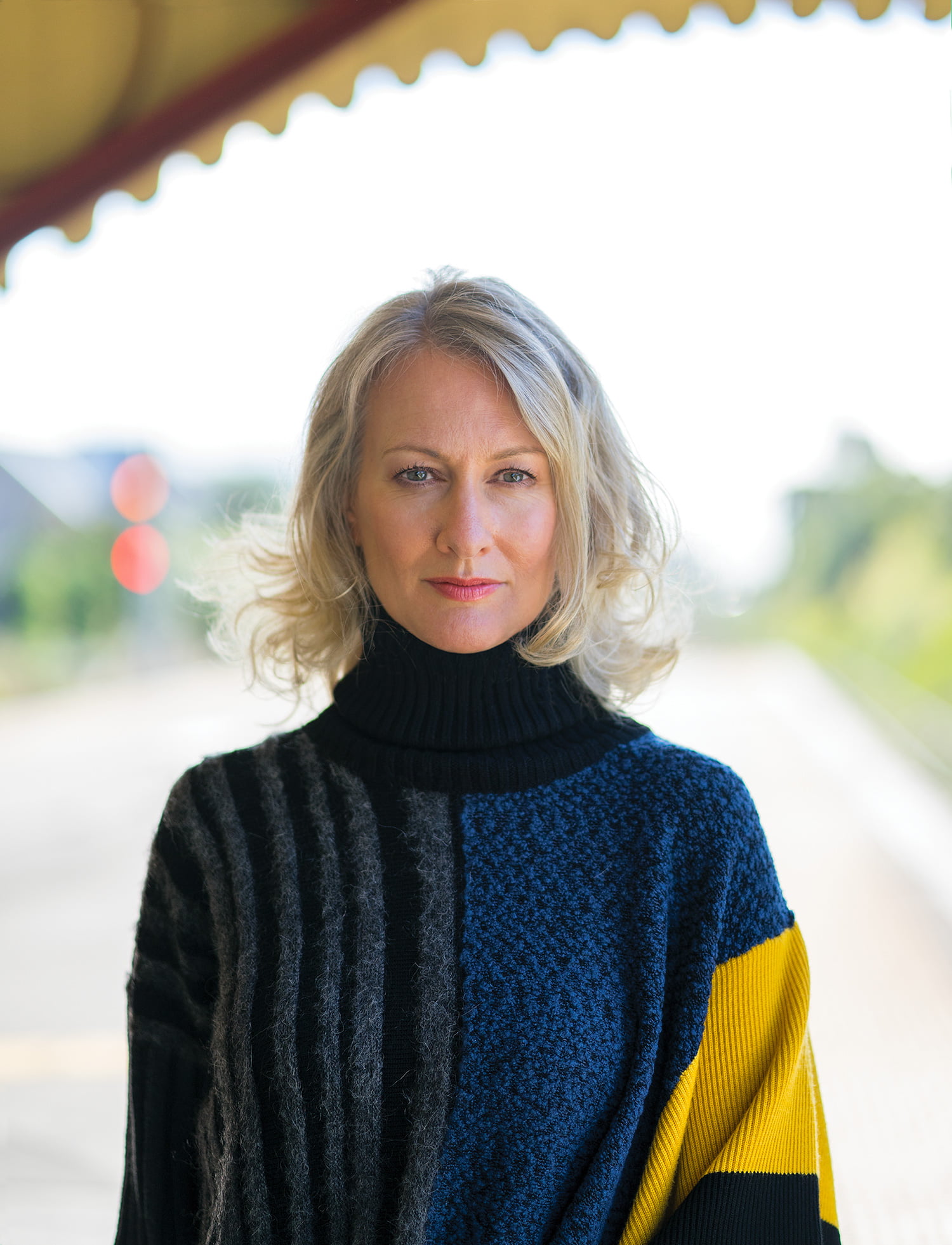 Writers Bar pays tribute to the illustrious authors who have resided at Raffles Singapore, penning their bestsellers. It was the perfect setting for the book launch of The Raffles Affair from the hotel's second Writer-in-Residence, New Zealander Vicky Virtue.  
The launch was also an introduction to a new bespoke cocktail menu, inspired by the characters of this modern whodunit. Head Bartender Nicholas Alexander and his team of skilled mixologists have created true works of art, deserving of the bar's seductive and inspiring setting. The cocktails ($28++ each) are as rich and complex as the literary heritage in this amazing venue.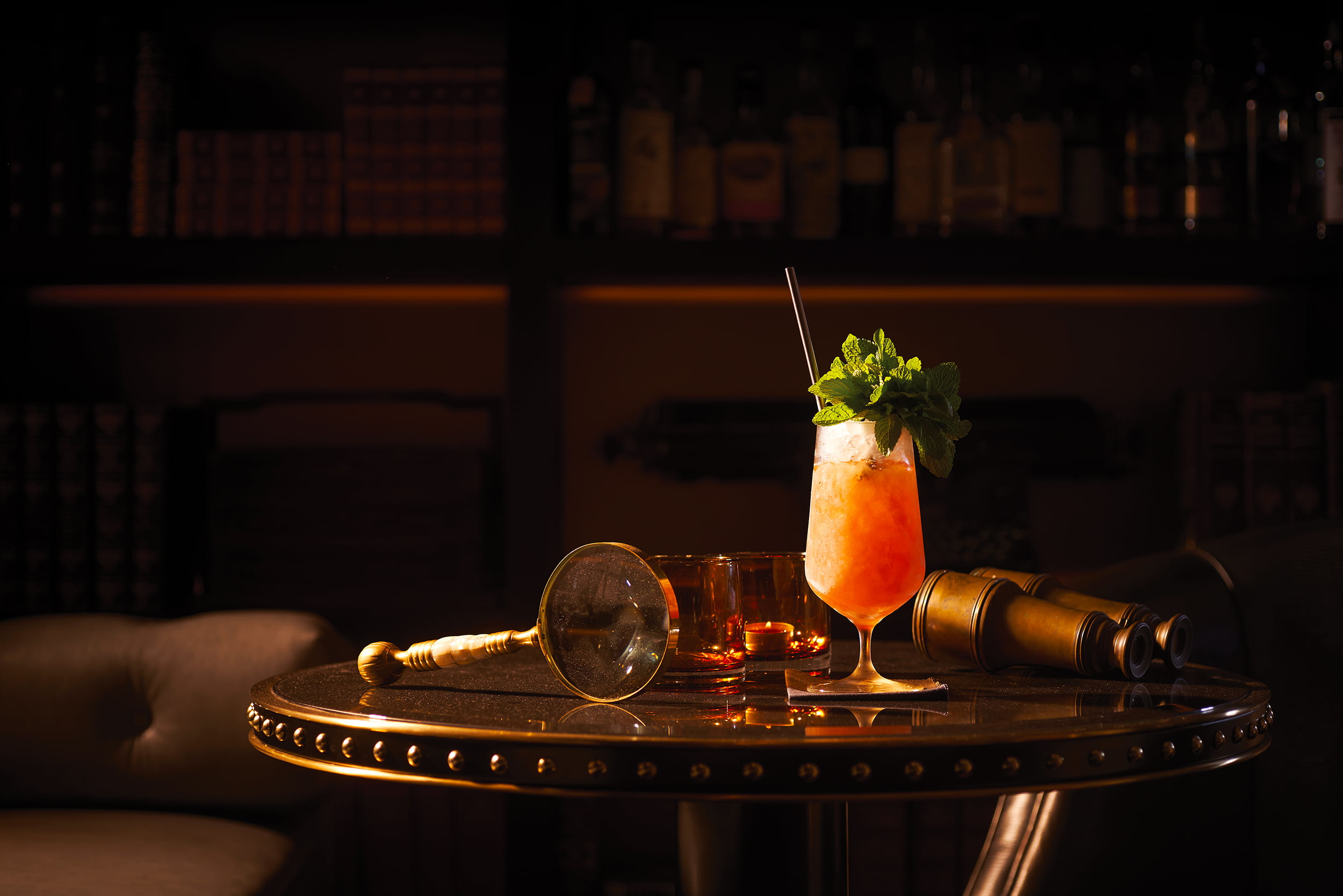 On the recommendation of Nicholas, we started with Cold Case, a cooling blend of Chalong Bay Sweet Basil Rum, Peach Orgeat, coconut and lime. Perfect for a balmy Singapore evening! Next up, was Agent Provocateur, based on the book's protagonist. It combines Blandy's 5-year Bual Madeira and El Dorado 12, blended with Concord grenadine, lemon and mint – a sophisticated cocktail with several distinct layers of flavours. 
Continuing our mysterious interlude, our mixologist served up False Alibi, a complex and refreshing mixture of Beluga Gold Line vodka, Shaw +Smith sauvignon blanc, passionfruit, gum arabic, white balsamic, lemon, egg white and soda. No mystery is complete without a Femme Fatale, aptly named after the story's billionaire bride and concoted from Billecart-Salmon Brut Reserve NV champagne, apple brandy and cocchi rosa. This was paired with the aptly named Poisoned Pen, a mosaic of flavours including Brass Lion Singapore gin, Mancino Bianco Ambrato, Le Gentiane Aperitif des Peres Charteux, Cocchi Doree, Ransom Gewurztraminer brandy and jasmine flower.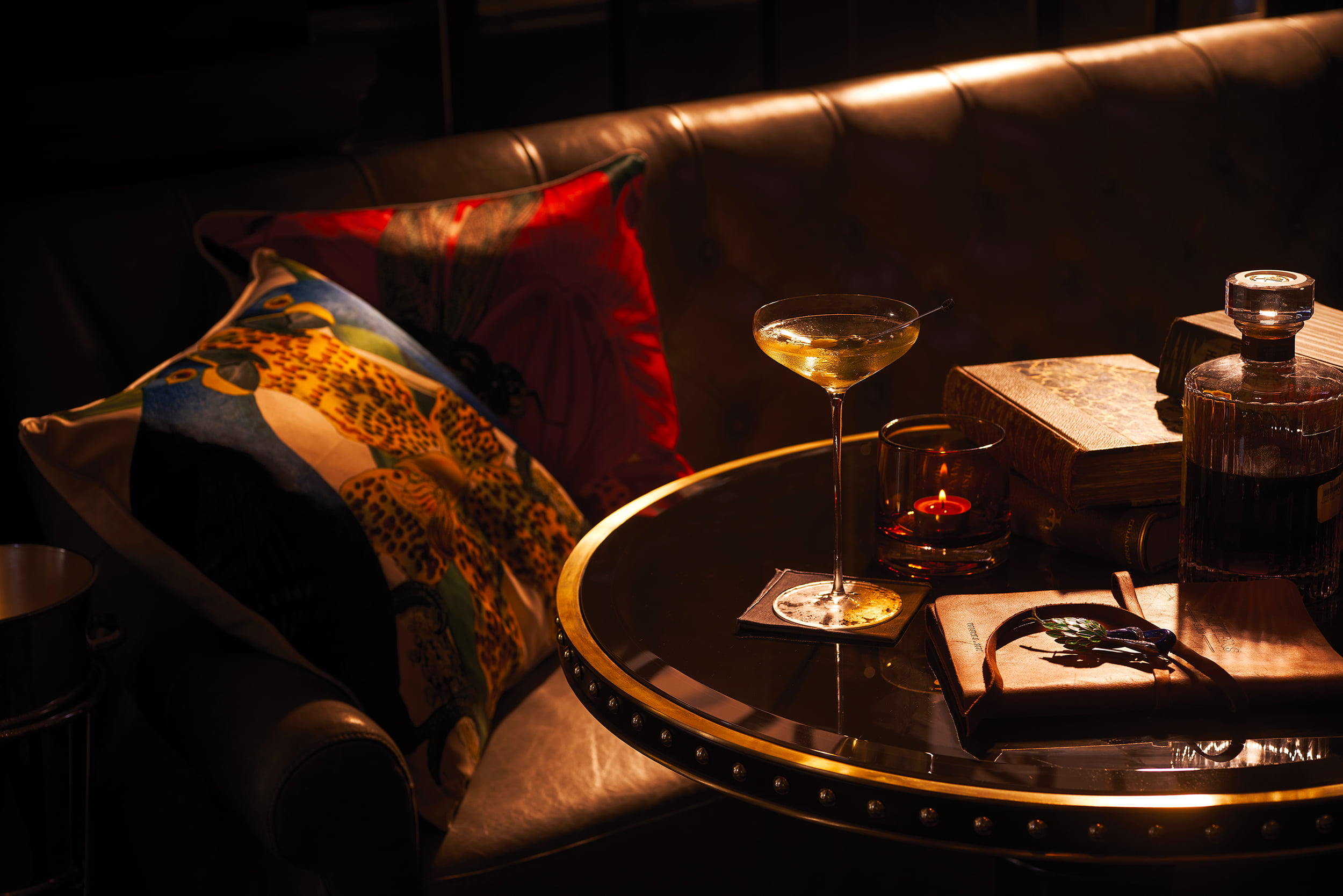 Offering a rather mysterious twist to the evening, we were presented with Saboteur, a potent mix with the French flair of Citadelle Reserve gin, St. George Citrus, Dolin Gin, Lillet, Dolin Genepy, Galliano, and elixir vegetal white tea. For the final cocktail of the evening, we were treated to the signature Million Dollar Cocktail, a tribute to the centennial anniversary of the famous Singapore Sling. It mixes Raffles 1915 gin, sweet vermouth, pineapple, grenadine, gum arabic, lemon, egg white and Angostura – the perfect marriage of Singapore's best known cocktail flavours. 
Verdict: The Writers Bar offers excellent cocktails and a stylish insight into the literary legacy of Singapore's Grand Dame. It's a small venue, so reservations are a must.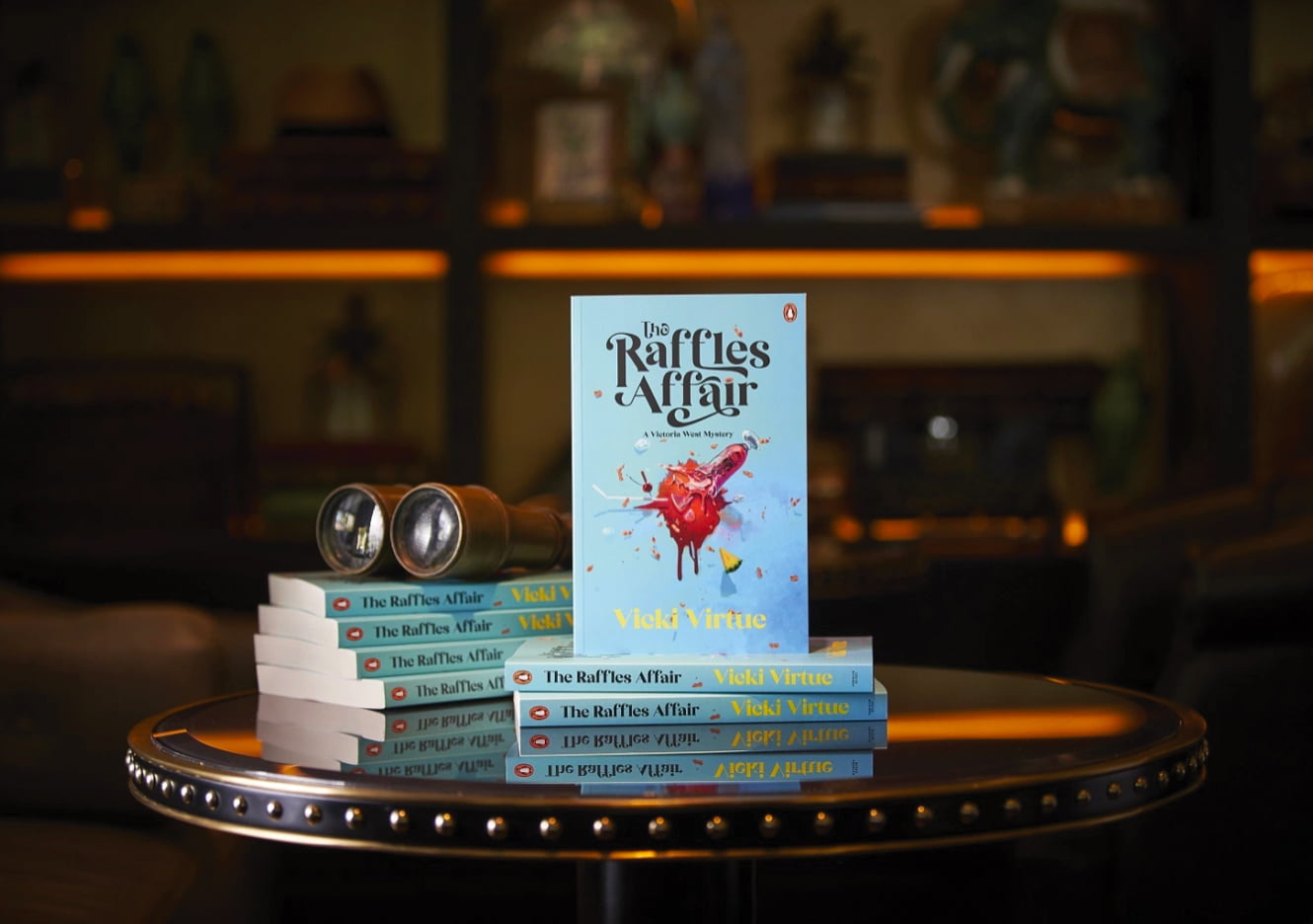 The Raffles Affair – book review
The Raffles Affair is a fun, modern whodunit, set in Raffles Singapore's luxurious and historic surroundings. The main character, Victoria West is initially introduced as a captivating adventurer. But in this crafty detective mystery, nothing is what it seems. Victoria is actually a former M16 operative, now working as a Private Agent. When she attends the wedding of a friend at Raffles, the joyous occasion quickly turns into chaos when the groom is kidnapped. Who is responsible? 
Verdict: An enjoyable and engaging read, perhaps while sitting at Raffles Courtyard or Writers Bar! 
Want to write your own bestseller? Join the ANZA Writers Group!