The celebrations may feel different this year, so why not stage a Festive Feast Revolution and shake up your Christmas dinner? Last week we shared a new idea for the traditional Turkey Dinner, this week we're ditching the love-em-or-hate-em brussels sprouts for a Charred Baby Gem with Leek, Chestnuts, Pancetta and Cranberries.
"Put your own mark on Christmas and make it uniquely special
"
Executive Chef Paul Hallet at SKAI (@skai.sg)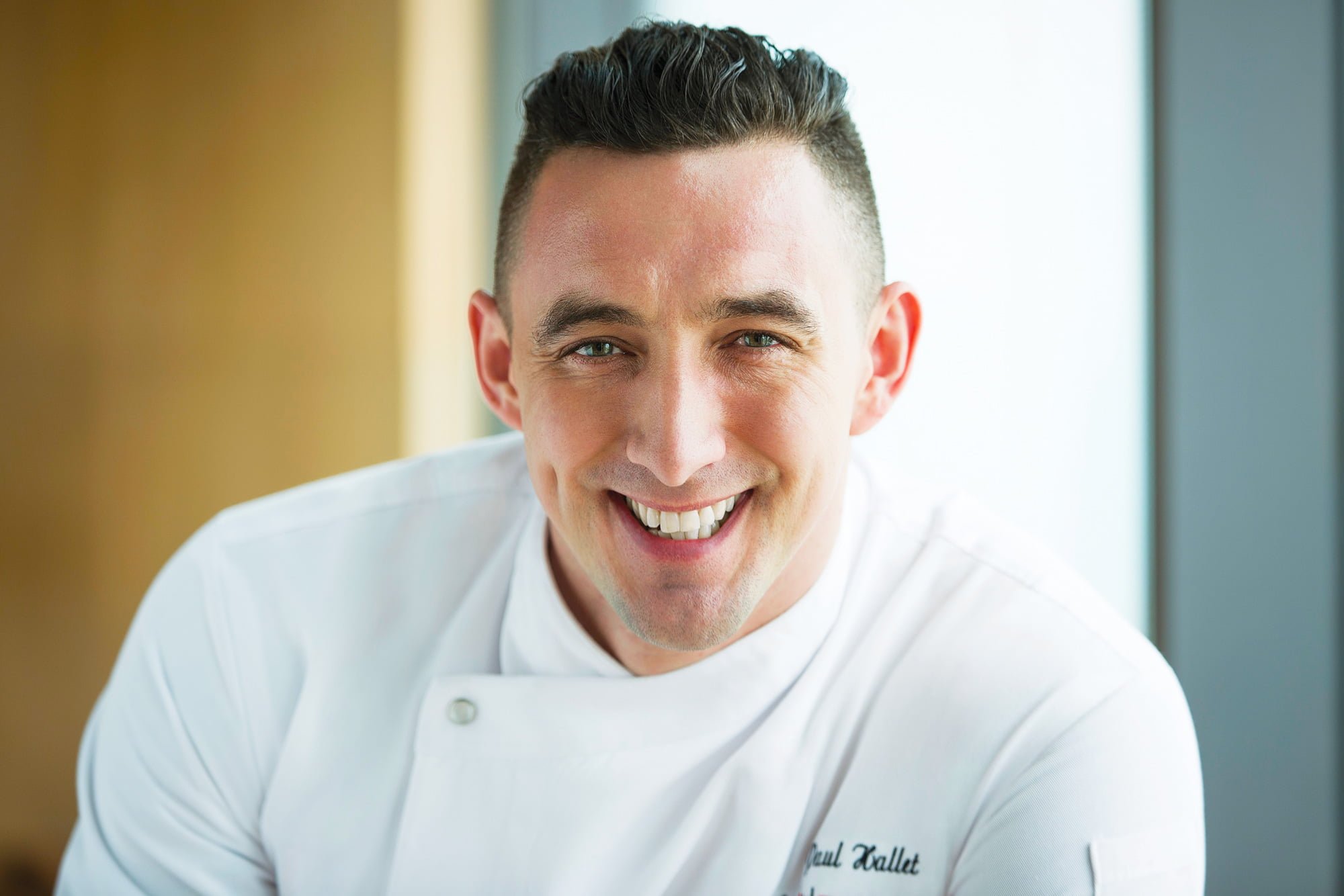 "As a child in growing up in South Wales, I was a picky eater and didn't eat much from a Christmas dinner besides meat, potatoes and Yorkshire pudding. Vegetables were hit and miss and sprouts were a no-no! They reminded me of soggy, overcooked bitter cabbage which you get forced to eat at every Christmas dinner.
It's great for the traditional feast to combine all the flavours you'd expect, but nice to inject the occasional element of novelty and surprise – it is possible to enjoy something a bit different. For this reason, I've given a spin on the sprout dish but still kept things festive. You can put your own mark on Christmas and make it uniquely special. Before you know it, your experimental dish could become a yearly tradition amongst your family and loved ones; something personal and with special meaning. This warmth is what I love and find wonderful about the true spirit of Christmas."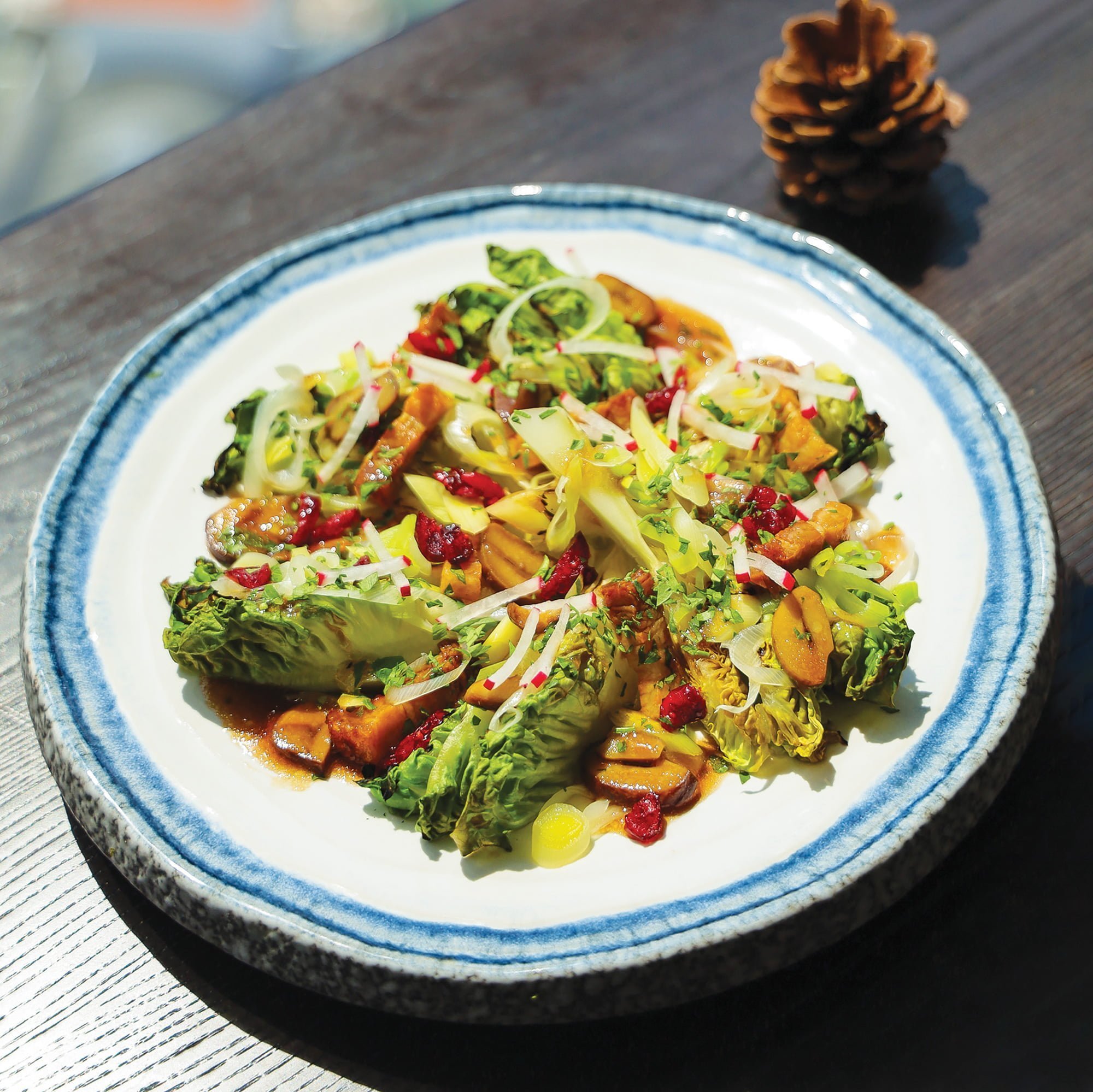 Out with the: Brussels sprouts
In with the:  Charred Baby Gem with Leek, Chestnuts, Pancetta, Cranberries
Ingredients
2 baby gems, each cut into quarters 

80g leeks, deveined and sliced thinly 

2 cloves garlic, chopped 

50g pancetta, cut into lardons 

60g cooked chestnuts, sliced 

30g dried cranberries  

60ml olive oil 

5g flat leaf parsley, chopped 

20ml red wine vinegar 

4 red radish, sliced 

Sea salt 
Method
Use a hot pan without oil to char one side of the baby gems. Set aside. 

To the same pan, add olive oil and pancetta. Gently cook till light golden, then add garlic and leeks, and cook for one minute.

Add the chestnuts and a pinch of sea salt. Sauté for another minute. 

Add the vinegar and remove from heat. Stir in chopped parsley.
To Serve
On a serving plate, place the baby gems then top with the leek mix. Garnish with cranberries and sliced radish.