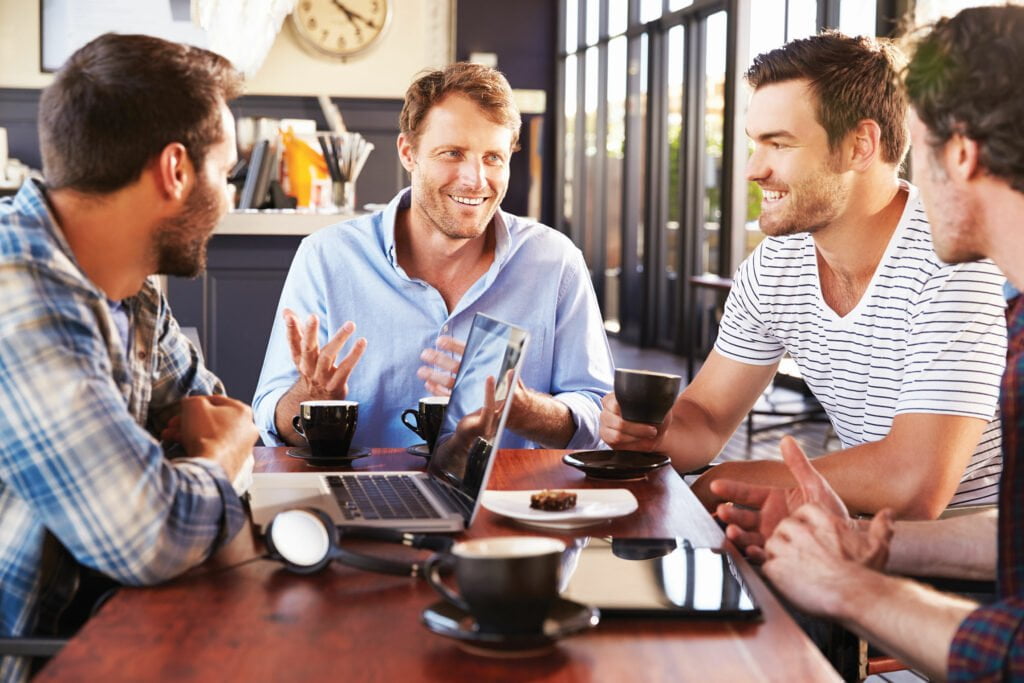 When did you start Men's Group Singapore and what is its purpose?
Back in 2017 I wasn't in a great place personally. Living away from home, I realised how I was missing the support and company of men in my life. This absence of connection is why I created Men's Group in April 2018. I wanted to reconnect with masculine energy and provide a safe space where men could talk in general.
How did you initiate the first meeting?
I created the group on meetup.com, describing the group's purpose. Surprisingly, people quickly started to join up and attend meetings. Today there are over 400 members, but I'd say that only 7-10% have come to a meeting. I know how much courage is required for men to join a group like this – I went through it myself – but it's been an honour to witness some men's evolution over the years.
What can a guy in Singapore expect from Men's Group?
We meet every Tuesday evening in person or online depending on numbers, and a session can last a couple of hours. I keep it to a structure: we start with a grounding practice, then remind ourselves of 'the five agreements' which are self-respect, respect towards one another, confidentiality, fully showing up, and not fixing people. We then encourage open shares.
"Men have been conditioned to shut down their feelings"

Can you give us an insight into what you talk about?
We just talk about life: celebrations, struggles, challenges. We keep the conversation away from certain subjects such as politics, religion, football, money, business and alcohol. When a man is open to sharing, he opens himself up to vulnerability but also impactful feedback. Each meetup is an opportunity to practice the art of being authentic by sharing issues without judgement. Once something is shared, others can hopefully relate to it. My hope is that our members can take what they learn and apply it to everyday life.
Do members open up easily?
In the beginning, I'd prepare subjects for discussion and set out challenging questions for everyone to think about. Now I rarely have to instigate the conversation. Every time members have a weight to get off their chest, whether that be with regard to relationships, spirituality, mental health, decision making, and so on.
Do you think there's enough emotional support for men here in Singapore?
Males have the same capacity as females to access their emotions, but men have been conditioned to shut down their feelings. "Men don't cry" or "Man up" are phrases that incapacitate men to connect with their emotions.
How does the Brave Heart Men programme work?
It's a nine week module that runs throughout the year in parallel to Men's Group. It includes specific private practices and exercises to take members on a journey of self-discovery and self-mastery; to shine a light on their current life and potential. We use martial arts to open up and access warrior energy and there's also private coaching. The aim is for participants to come out physically fitter, emotionally stronger, mentally more stable, spiritually more potent, and with new healthy habits.
Find Men's Group at mensgroupsg.info and the Brave Heart Men programme at braveheartmen.training