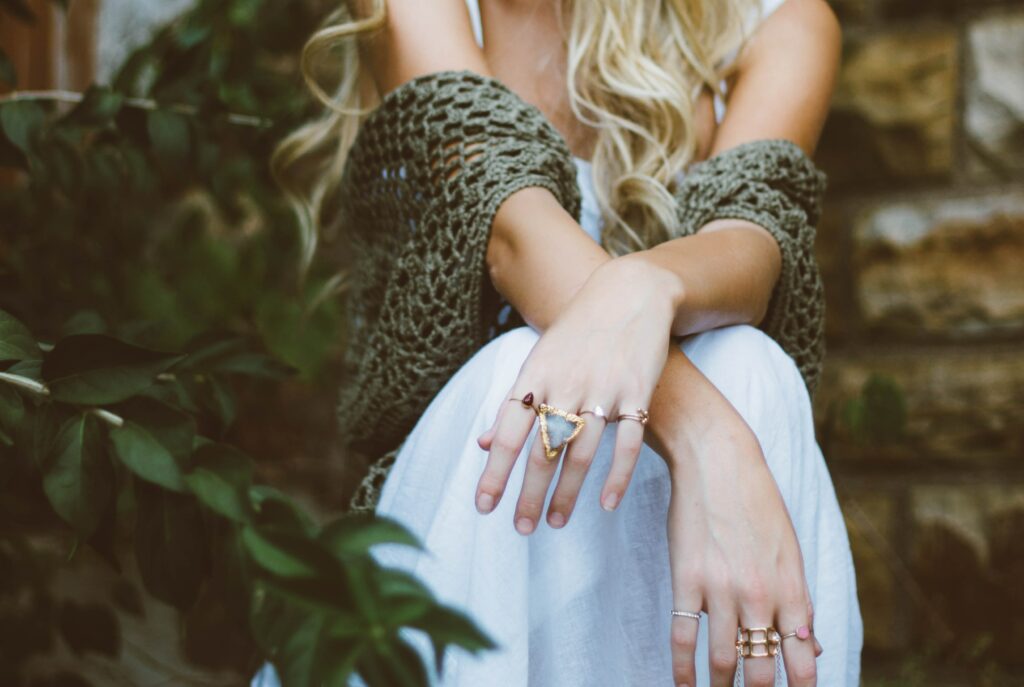 When it comes to a big house move, there are some items that just get bunged in a box at the very last minute. There are others that you worry about packing up safely and securely long before moving date arrives. Precious and sentimental belongings such as jewellery is one thing that gets left until the very end, but there are specific ways to pack pieces such as bracelets, necklaces, rings, and other jewellery to protect them from risk. Read on.
1. Sort it out
It's time to be ruthless. Sort your jewellery to make sure you'll be using it after the move. Set aside broken, damaged or inexpensive items that won't be worth repairs. Also, get rid of things you won't wear anymore. Plastic clip-on earrings, we mean you.
2. Packing supplies
Your packing supplies matter so that you can pack your pieces of jewellery safely and quickly. Surprisingly, the best items to pack jewellery are the most unusual:
Drinking straws: Necklaces get tangled easily, so straws can help you keep them straight and separate
Wrapping paper: You can also use plastic, acid-free sealing wraps to secure your necklaces and chains. Avoid using newsprints that might stain your valuables
Ziplock bags: Mini ziplock bags can also serve as storage for your necklaces
Bubble wraps: Bubble wraps can also help you protect the most delicate items
Plastic wraps: You can wrap your earrings in smaller jewellery items
Placemats or towels: Use placemats or small napkins to secure large statement pieces
Bead storage or pillbox: Use the tiny slots in these mini boxes to store your rings and earrings separately
Packing tape: Don't forget to secure each wrapped up jewellery with packing tape to prevent them from unwrapping during the move. However, ensure you never use packing tape directly on delicate parts of your jewellery as it might leave a residue on them and may cause long-lasting damage
Box and pouch: The most delicate ornaments may also require extra protection and stability using a padded box, pouch or both
Cardboard cards: You can also store your earrings safely, by making small cardboard cut-out from a discarded moving box. Simply, use a safety pin to poke holes on these cards and place your earrings in these holes. When done, use tapes on the backs of the cards to prevent your earrings from falling out
3. Think inside the box
Of course, jewellery boxes are designed to protect your delicate items. They have soft padding on the inside and are usually sturdy on the inside to protect your breakable ornaments. Consider using these boxes and ensure to keep items in separate storage space. However, you should use jewellery boxes after using the methods above, so you can keep your items away from the box as well to prevent dirt, moisture and dirt on them. As one of the most prominent relocation companies in Singapore, we believe that jewellery boxes are the best way to store your precious ornaments to prevent loss or theft.
 4. Stay in charge
Most moving companies in Singapore will never consent to move your critical valuables or jewellery. There will always be a valuables waiver that you will need to sign prior to the start of your packing and moving. Movers don't have insurance to cover those items in case of theft or loss. Therefore, you can pack these sentimental pieces separately from every other item you own. You can carry them on you in your essentials bag. If you need to include them in your shipment, please consult your moving professional to discuss the options available.
About SIR MOVE
Established in Singapore in and Malaysia since 2006, SIR Move Services is a Singapore/British brand and it is a moving company that continues to build a business based on integrity and trust. SIR provides Complete Move Solutions for International, Commercial and Domestic Relocations inclusive of storage and insurance. We move pets too. Moove My Box (MMB) is the newest addition to our suite of services allowing customers to ship small shipments faster. Similar to Air Express Delivery with the addition of packing and collection services.  SIR Move is a qualified FIDI/FAIM Quality Mover.
SIR Move Services
Email talk2us@sirmove.com
Visit www.sirmove.com
Call 65 65347345