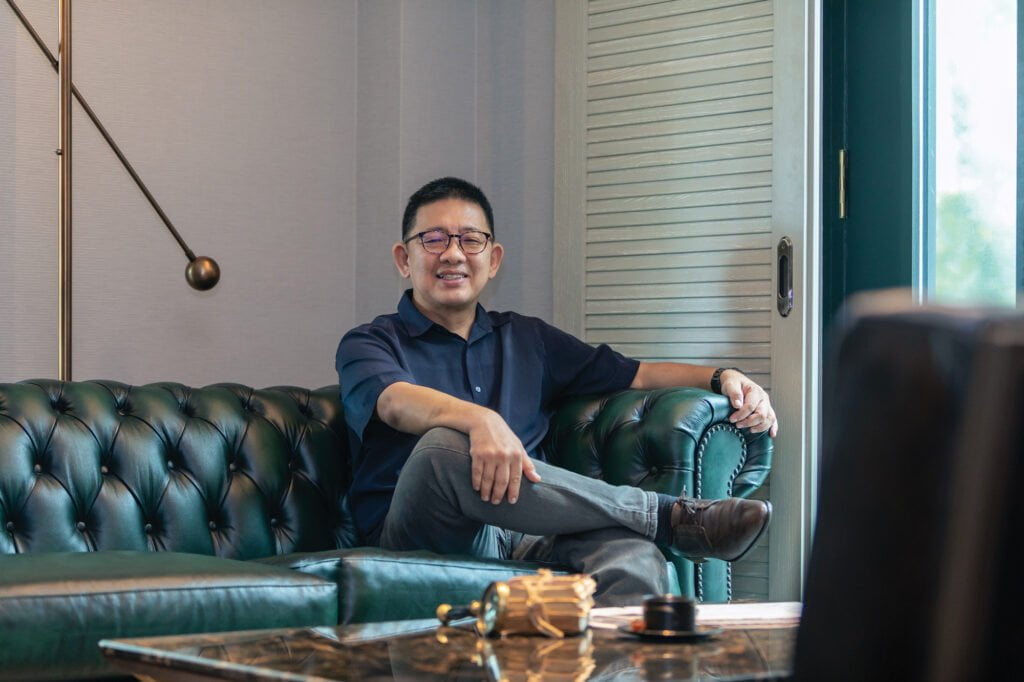 If you want to find Jerome Lim of Singapore's fascinating history blog, The Long & Winding Road, head to the 11th floor archives in the National Library where he'll be immersed in archival material. Indeed, there is little about Singapore's secret heritage spots that he doesn't know. A naval architect by trade, Jerome became interested in learning about – and preserving – his homeland's history back in 2007. Interestingly, it was leaving the red dot that ignited a fresh new interest in it. "I was posted to Penang, Malaysia for work. While there, I'd walk around the neighbourhood in my spare time, and I realised how much it reminded me of the Singapore I grew up in," he says. "The architecture, the old English churches, the eateries by the sea – I started to miss the 'old Singapore.'"
Jerome, 57, started to get flashbacks to the Lion City of the late 1960s. "I remembered the stories my father would share back in the day, and how my parents used to take me to places in Singapore that have now completely disappeared," he says. "Did you know the island used to have a wonderful coastline with cliffs? There were beaches you could not imagine here today!"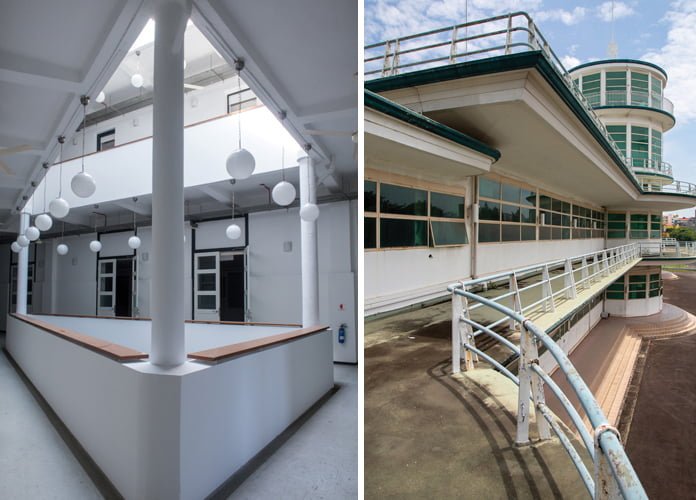 Connecting the present & past
Filled with nostalgia, Jerome made it his mission to document his experiences of childhood. Upon returning from Penang, he spent his spare time exploring and doing research. "I started with my time growing up in Toa Payoh. I was an urban kid, but I spent a lot of time in the kampongs. One friend of the family had a chicken farm in Punggol, alongside pig farms and vegetable farms, in what my father would call 'the fresh country air!'" Keen to connect the present with the past, he started his blog, The Long & Winding Road, as a way of rediscovering Singapore.
"As luck would have it, at around the same time I started blogging, there was an announcement about the closure of the railway track between Singapore and Kuala Lumpur, Malaysia (the track known today as the Rail Corridor)," he says. "I got interested in highlighting what was happening. I'd go to the old Tanjong Pagar train station at 6am to take photos and talk to the staff – I became a bit obsessive!"
This makes sense when Jerome admits to having an emotional attachment to the train route. He continues; "Back in the 90s, I spent a lot of time riding that journey to see a really nice girl who lived in KL. Weekends were spent travelling to see one another, and that girl is now my wife!"
Thanks to his persistence and passion, Jerome began to work with the Nature Society Singapore (NSS) who were also highlighting the plight of the rail service. Together, they hosted talks and walks about the route before closure, and Jerome kept the public up to date with the latest news on his blog. Before it closed on 30 June 2011, he organised a farewell commemorative gathering and a final journey. "I'm sad the railway closed, but glad that the Rail Corridor has been preserved and it's been kept as rustic as possible," he says.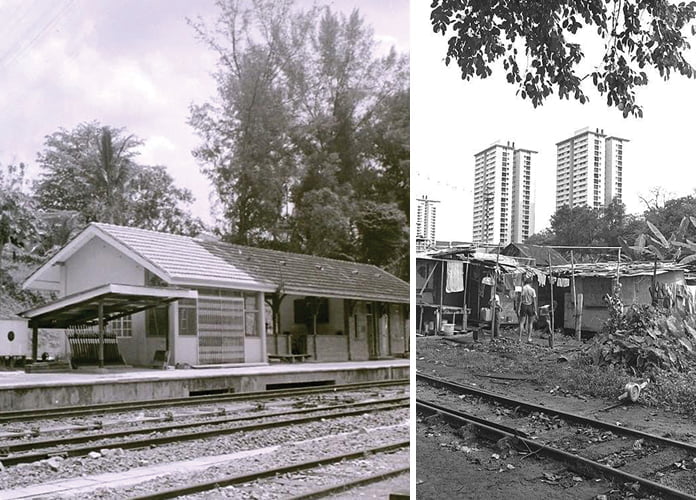 History tours & research
Jerome's participation in the railway project got him noticed, and he started helping out the likes of the National Heritage Board (NHB), the National Library Board (NLB), and the Singapore Land Authority (SLA). His contributions include taking photographs and collaborating on exhibitions, hosting history tours and carrying out general research. Essentially, he gets the opportunity to learn about parts of Singapore history that not many people know about and to experience Singapore's secret heritage spots first hand.
Indeed, the places Jerome has researched are extensive and include Pasir Panjang Power Station, Old Changi Hospital, Beach Road Police Station, Old Admiralty House in Sembawang, Woodbridge Hospital, and View Road Hospital, an old British naval building which is believed to be haunted. "Recently, I've been researching Orchard Road which is fascinating. Beyond the shops you can find derelict mansions, such as Chee Guan Chiang House at 25 Grange Road, which was left abandoned after it became the New Leonie Guest House which was closed in 1972."
Despite loving his research and knowing that change is necessary, Jerome is sad to see the rapid development of his country. "To me, the closure and demolition of buildings is such a shame and it's very wasteful, especially when we think about environmental damage," he says. "Unfortunately, it's something we see a lot in Singapore, which is why my documentation and the telling of stories of our past is so important to me."
READ ON FOR JEROME'S TOP HERITAGE SPOTS >>
Jerome reveals some of his favourite historical places and spaces to ANZA

 
Jerome in a video still for Singapore Heritage Festival in 2020

HIDDEN IN PLAIN SIGHT
"There are many secret heritage spots in Singapore which I consider to be 'hidden in plain sight.' One example is quite a plain looking building opposite Maxwell Market. You would never know to look at it, but it was built in 1923 and used as a hospital before and during the Japanese Occupation. The installation of a lift in 1929 was carried out to aid the treatment of children afflicted with a rare and debilitating tuberculosis of the bones and joints. The unusual triangular-shaped design of the building with a hole in the middle for an airwell was the only opportunity for these children to gain access to sunlight and fresh air. The lift is still in working order and comes complete with wooden panels and collapsible gates – it may be the oldest lift in existence in Singapore today."
5 Kadayanallur St, off Erskine Road, 069183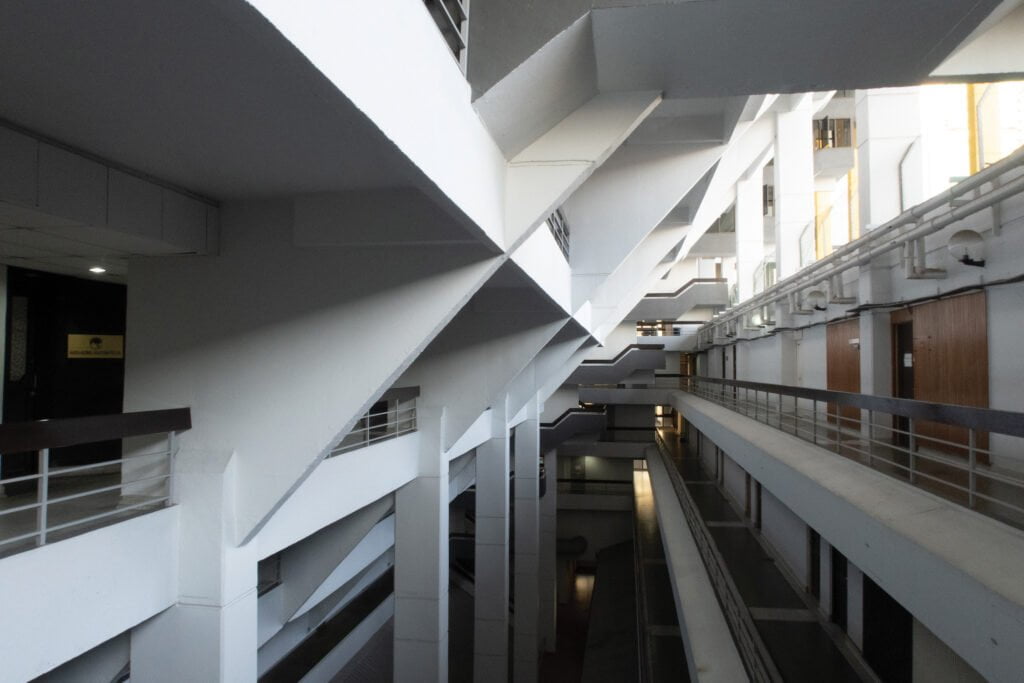 JEROME'S FAVOURITE HERITAGE BUILDING
"So many! The Art Deco Quadrant building at 19 Cecil Road which was built in 1929 as the Overseas Chinese Bank (and is now the home of Rosemead and Sugarhall; Pasir Panjang Power Station which is a photographer's dream; and the Golden Mile Complex on Beach Road come high on my list. Singapore's very first civil airport, Kallang Airport is particularly special – did you know that Amelia Earhart flew into it on 20 June 1937, just eight days after it opened? The airport was equipped with a paved landing strip during the Japanese Occupation (it was used as a fighter airfield by the allies in the lead up to the Fall of Singapore), and then in 1951 an extended version was built which became the Old Airport Road we know today."
9 Kallang Airport Way, 397750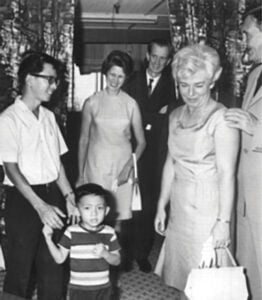 WHERE TO FIND AN OLD SLICE OF LIFE
"For a real taste of old Singapore, head to the heartlands. Toa Payoh offers an insight into the old and new. A number of temples there predate the housing estate, including the Toa Payoh Seu Teck Sean Tong and the large Siong Lim Temple complex (Lian Shan Shuang Lin Monastery). The crest of the hill at Toa Payoh Hill points to where one of the major public hospitals in Singapore once stood. You'll also find the grounds of the former Thomson schools, now occupied by SJI International School.

 
The Housing and Development Board (HDB) there also come with a story. When I was growing up in the late 1960s and early 1970s, we lived on the top floor of a block that had been built intentionally with a vantage point of the latest public housing project, Toa Payoh New Town. For this reason, various dignitaries came to visit our humble 3-room flat. Not only did we welcome HM Queen Elizabeth II, Prince Philip and Princess Anne, but also John Gorton, Prime Minister of Australia back in 1968. I was too young to understand, but I do remember a towering man giving me a gold-coloured tie-pin with a kangaroo on it!"  

SINGAPORE'S OLDEST NATIONAL MONUMENT
"The Arts House (also known as the Old Parliament House) at Empress Place was built in 1826-1827 to be the colonial home of Scottish merchant, John Argyle Maxwell. However, after building the house, it was discovered that it shouldn't be in an area designated only for government buildings. Maxwell kindly rented what was supposed to be his home to the government and it was used as public offices. The courthouse moved out in 1865 because of the noise from the boatyard and blacksmith shop nearby.

 

In 1992, it was gazetted a national monument, and in 2004 it became the venue for the literary arts that it is known for today."

1 Old Parliament Lane, 179429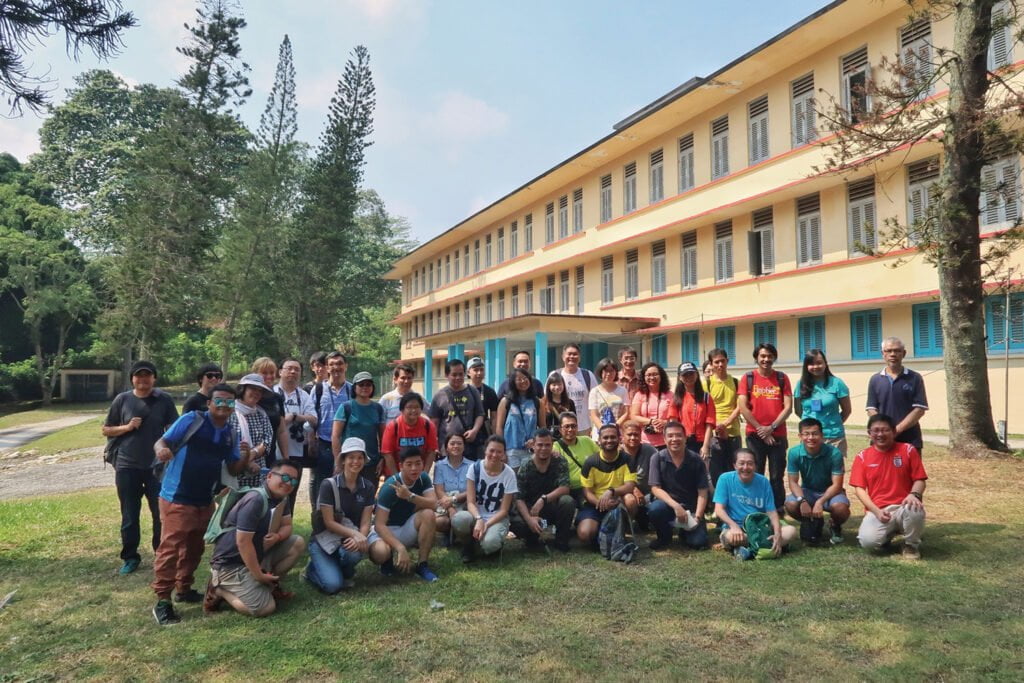 SEE THEM BEFORE THEY GO
"I think the View Road Hospital will be demolished soon, which is very sad as it's a fascinating site with a huge history. It was built in 1941, then in the 1950s it became the Naval Base Policemen's accommodation until 1971. In 1975 it became a branch of the mental hospital before closing in 2001. Other buildings already being demolished or under threat include parts of the former Police Academy at Thomson Road, remnants of ammunition bunkers at Attap Valley (Woodlands), and the buildings around Khalsa Crescent (Woodlands) and Guillemard Camp, once the home of the 1st Regiment of the Singapore Armed Forces." View Road Hospital, View Road, off Admiralty Road West, Woodlands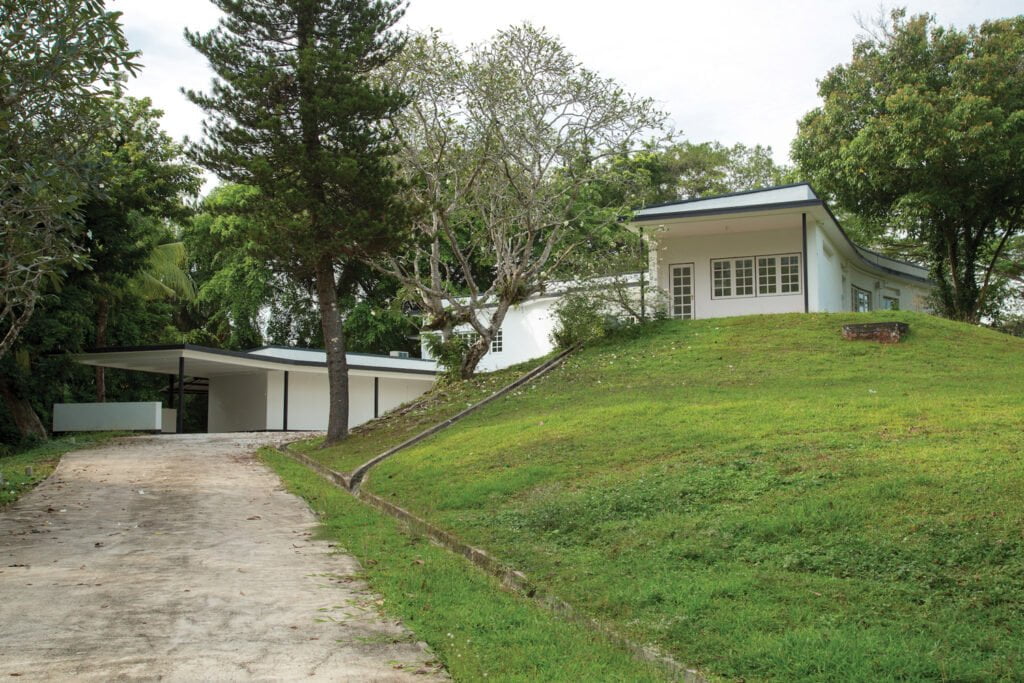 BLACK AND WHITE SITES
"Singapore's black and white houses are incredible because there are so many different styles which each showcase a period of development. They represent a captivating part of our history and a full range of architectural evolution from the 1910s to the 1950s. Adam Park was developed in the 1920s and 1930s, partly to house Singapore Improvement Trust (SIT) officers. Kay Siang was built from the 1930s to the 1950s and includes typical black and white houses to ones with Art Deco and modernist features. Those built from 1939 were built with air-conditioning in mind and had low ceilings for this purpose."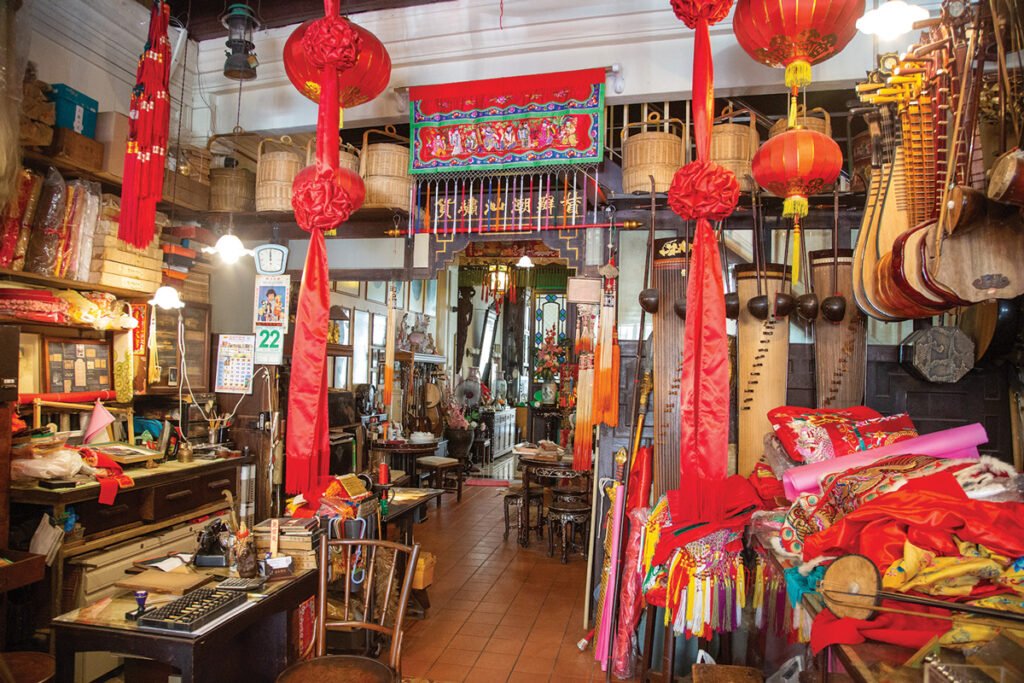 BEST FOR VINTAGE SHOPPING
"Eng Tiang Huat is a Chinese cultural shophouse and home to floor-to-ceiling wooden shelves filled with old artefacts. Known for its hand-made Chinese embroidery services and products, it's now helmed by Jeffrey Eng, the third-generation proprietor of the family business. Festive red ang chai bai (red decorative cloth) used to hang above doorways and ceiling, and it's the only shop to contain preserved Chinese instruments – Jeffrey's father used to supply all of the instruments to the Chinese opera."
10 Lor 24A Geylang, 398534

 
Follow Jerome's work on @jeronimoloco, at  facebook.com/thelongnwindingroad, and at his blog  thelongnwindingroad.wordpress.com/ Secret Singapore, by Heidi Sarna and Jerome Lim, is available from local bookshops.
Additional images provided by Jerome Lim