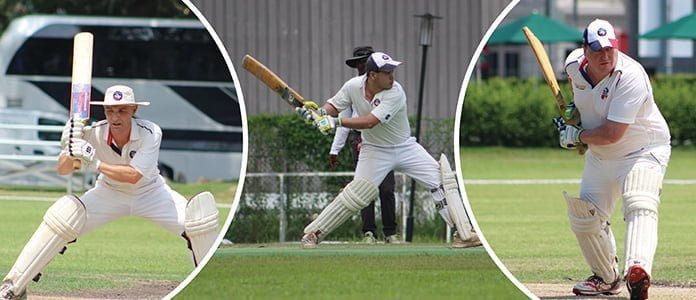 One of the original sporting groups, ANZA Cricket has been an integral part of the hallowed game in Singapore for many years. We currently have two teams competing, as well as a social team. We aim to offer cricket for all levels of players. Whether you're a gun player, or someone who hasn't played in 10 years and wouldn't mind rolling the rusty arm over once more (most of us are the latter!) its a great way to meet people, settle into Singapore life, enjoy some banter and relax!
Grab a bat or ball, don the whites and join in!
ANZA Cricket fields two teams in Division 4 to 5 of the Singapore Cricket Association, with occasional nets sessions. For those interested in a social game, the "Dream Team" plays against other social teams (usually 30 overs per side), followed by a few drinks. The cricketers hold social functions throughout the season – all are welcome.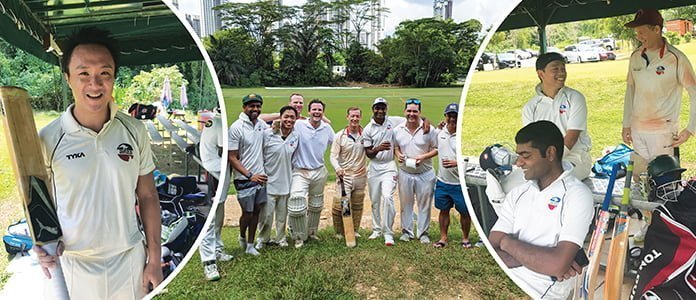 When: Games are on Saturdays or Sundays.  The season traditionally runs almost all year round. Occasional nets sessions will be organised through our teams' WhatsApp groups.
Where: Game location varies from week to week. Nets are usually held at the Cage Sports Park in Bukit Timah.
Fees: $310 per player. Match fees are approximately $50 per game, which partly offsets ground charges, umpire fees and refreshments.
Current Schedule for league matches (Social games to be added later on our Team App ) HERE
Please note: ANZA does not currently run a program for junior cricketers or women but we can refer you to the right places.
Registration is only available to ANZA members. Click here to Join ANZA!
Existing ANZA members can now renew their membership using the form below.