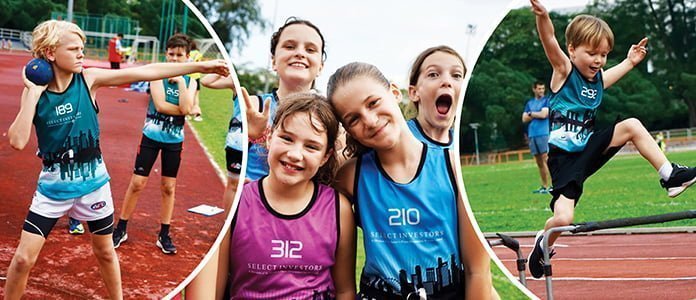 Please Note: Due to COVID-19 restrictions, ANZA Athletics will not resume until 2022. We will continue to post updates on this page – watch this space!
ANZA Athletics has been a key feature on the Singapore sporting scene for 26 seasons now. This relaxed, inclusive group offers kids aged 5-14 a chance to engage in a variety of track and field athletic events in an outdoor environment. From sprinting, to long distance running, to throwing and jumping, there is something for every little athlete to enjoy. The emphasis is on beating their own personal best (PB).
We have a team of professional coaches from Fabian Williams Coaching Concepts to teach technique on the various events. A group of Australian International School (AIS) senior school students act as assistant coaches and role models.
When: All meets are held on Friday afternoons from 4:30pm to 6.45pm.
Where: Toa Payoh Stadium (297 Lorong 6, Toa Payoh, 319389)
Fees: $325 per child, full season.
Registration is only available to ANZA members. Click here to Join ANZA!
Want to bring your child down for a trial session? Contact athletics@anza.org.sg to arrange a free trial.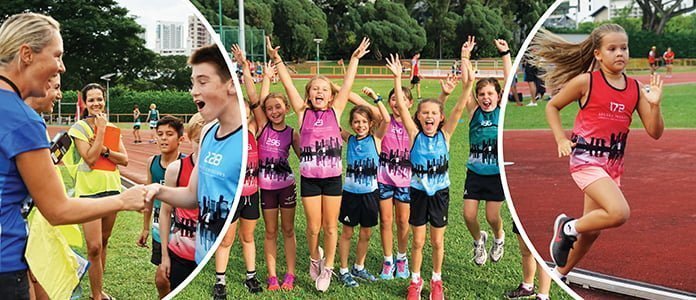 Testimonials:
"I love ANZA Athletics for introducing my kids to competition, but also to be competitive with themselves with the strong emphasis on PBs and improving." – Jayne Street, parent
"I like athletics because I get to be with my friends and learn all the different events." – Blake Wyer, athlete